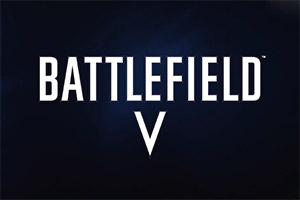 A new installment in one of the best acclaimed FPS series is one tough cookie. I tend to use new games as an opportunity to upgrade my setup or even buy something new. It would be easy to build a desktop PC to run Battlefield 5. But it's a complete opposite if we're looking for a laptop. I've taken my time and compiled a list of adapted BF5 requirements for laptops, what specific hardware we'll need and what laptops are best at every price range fulfilling these requirements without breaking the bank. At the end, I'll add a laptop comparison spreadsheet of top laptops for Battlefield 5 and gaming.
Official requirements
First off, let's begin with the official minimum PC requirements for Battlefield 5:
Intel Core i5 6600K || AMD FX-6350
8GB RAM
Nvidia GeForce GTX 660 2GB || AMD Radeon HD 7850 2GB
50GB Hard drive space
Battlefield 5 laptop requirements
| | | |
| --- | --- | --- |
| | Minimum Requirements | Recommended Specifications |
| Processor | Intel Core i7-6700HQ | Intel Core i7-8750H |
| Video | Nvidia GeForce GTX 1050 Max-Q | Nvidia GeForce GTX 1060 |
| Memory | 8 GB | 16 GB |
I've derived these requirements from desktop requirements – I've used desktop requirements to match the recommended components to equivalent laptop parts. I used 3rd party benchmarks including 3DMark and PassMark tests.
What is crucial for a Battlefield V laptop?
Primary requirements
Major

Processor

Battlefield 5 requires a very fast processor. For a desktop PC that wouldn't be a problem but laptops are still behind desktops in this regard. There's only a small handful of CPUs I can recommend for Battlefield 5:
i7-6700HQ
i7-6820HK
i7-7700HQ
i7-7820HK
i7-8750H
i7-8850H
Major

Graphics card
Integrated graphics
There are no integrated graphics capable of running Battlefield 5. So we're only left with more powerful dedicated graphics cards.
Dedicated graphics
Only a few graphics cards are capable of handling Battlefield 5. With all possible variations, there are only 10 cards for BF5:
GTX 1050 Max-Q
GTX 1050
GTX 1050 Ti Max-Q
GTX 1050 Ti
GTX 1060 Max-Q
GTX 1060
GTX 1070 Max-Q
GTX 1070
GTX 1080 Max-Q
GTX 1080
All of these cards should deliver at least 30 average FPS, but I'd go for at least GTX 1060 whenever possible.
Secondary requirements
Minor

16 GB RAM

8 GB of RAM should be a starting point for even a budget gaming laptop. Going above that has limited gains in gaming but is great for multitasking and browsing the web.
Optional

Solid State Drive

I'm a strong proponent of Solid State Drives. They are not an essential if you're looking for a very cheap gaming laptop but since we're looking at more expensive laptops that can play Battlefield 5, we should expect an SSD at every price level.

The only concern is the total available storage space. Ideally, there should be a large 500 GB or even 1 TB SSD. But that costs a lot and I wouldn't expect that type of storage below $1,300. Laptops under this price point should be suited with a small SSD (120 – 256 GB) and a large HDD setup.

I also would advise going for a NVMe or just PCIe M.2 drive. These are slightly faster and might be easier to upgrade in the future.
Optional

High refresh rate display

I usually wouldn't add a HRR screen as a recommended requirement but since we're shopping for some high-end laptops, 120Hz and 144Hz laptops are a big plus.

First person shooters are great at taking advantage of these displays but that doesn't mean that you should get one if you can afford it. There are some laptops with GTX 1060 with these panels but I would recommend going for at least GTX 1070 to reach 100+ FPS. That's at least true for Battlefield 5. For other, less demanding games, it's OK going for GTX 1060 and a HRR panel.

Just don't forget there's more to a display than just its hertz count. I would prioritize an IPS panel and better display brightness over higher refresh rate.
Best laptops for Battlefield 5
I will be the bearer of bad news and tell you there aren't any truly cheap laptops to play Battlefield 5. But there are some laptops that can play Battlefield at an affordable price for most.
1
Cheapest laptop for Battlefield 5
i7-7700HQ
|
GTX 1050
|
8 GB RAM
|
128 GB SSD + 1 TB HDD
|
15.6″
The cheapest laptop on the list is for those that want a basic machine capable of running Battlefield 5. It has all the necessary essentials with a few shortcomings. Even though it provides good performance, it has a cheap screen panel so don't expect to be impressed by the screen. Also, it has the smallest SSD drive out of all the laptops on the list. But that's the price we have to pay to enjoy good processor and video card combination.
View on Amazon
2
i7-7700HQ
|
GTX 1050 Ti
|
16 GB RAM
|
512 GB SSD
|
17.3″ IPS
Eluktronics has been producing some great laptops geared towards gamers. They are still just a small brand but they seem to get what many gamers want and they make many good choices in laptop hardware.
When compared with the MSI GL62M that I've listed above, Eluktronics packs a better graphics card, twice the memory and 4 times more SSD storage. It cuts out the HDD but it's a worthwhile trade for most. Also, it is has a 2″ larger IPS display. That means a significantly better display quality over the TN panel that's present in the MSI model.
Sadly, this laptop, like every other laptop on the list, has a short battery life of just a few hours. It is inevitable that a powerful processor and graphics card will drain even a large battery.
View on Amazon
3
Great laptop for Battlefield V
i7-8750H
|
GTX 1060 3GB
|
16 GB RAM
|
512 GB SSD + 1 TB HDD
|
15.6″ IPS 144Hz
If you're looking for the latest and greatest but you still have some limits on your spending – a custom built HP Pavilion 15t has to be on anyone's list. First and foremost, it has an absolutely amazing setup for its price so I wouldn't be surprised if its price increases in the upcoming months.
It has one of the best laptop processors. The Intel Core i7-8750H is comparable to mid-range desktop processors and that's truly impressive if you're aware of the wide gap between laptop and desktop processor performance. This particular HP Pavilion 15t even comes with a better graphics card, an additional 1 TB hard disk drive and a 144Hz display with an IPS panel. It definitely overdelivers when compared to other laptops under $2000.
View on Amazon
4
Desktop replacement for Battlefield 5
i7-7820HK
|
GTX 1080
|
32 GB RAM
|
512 GB SSD + 1 TB HDD
|
17.3″ IPS 4K G-Sync
The last pick is for those that want the absolute highest Battlefield framerates and they're OK with making some concessions in mobility departament.
It has the best graphics card you can get in a laptop – Nvidia GeForce GTX 1080. And every other component is picked to keep up with it.
But beware – it's a laptop designed to be a desktop-replacement and not something one should carry every day. It has an atrocious battery life and it weighs 10 lbs – roughly twice what an average gaming laptop would!
View on Amazon
All the Best Laptops for Battlefield 5
Battlefield 5 Laptops Comparison Spreadsheet (BONUS)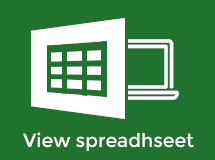 As a bonus, I'm providing a Battlefield 5 laptop comparison sheet with 215 modern gaming laptops, their specs and hardware evaluation. Here's the link to the comparison spreadsheet.