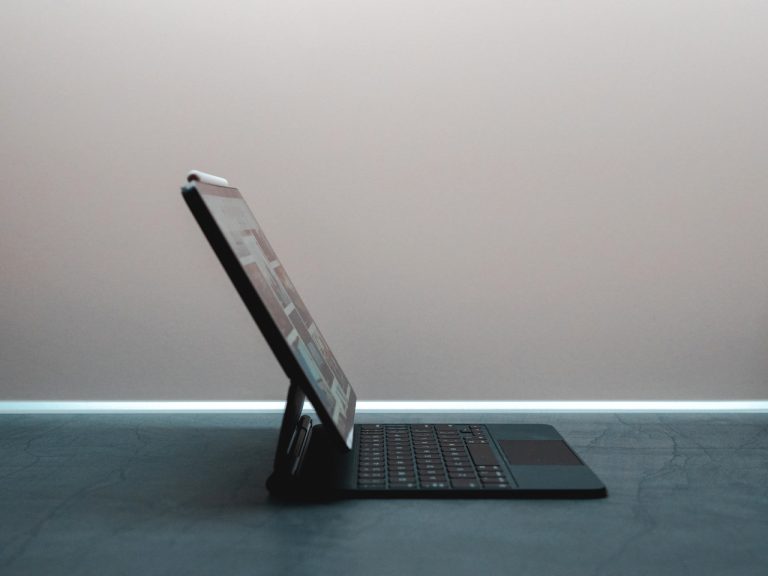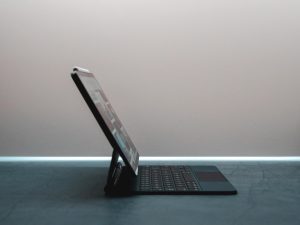 Who says gaming laptops have to be hulking, immovable beasts? Just because you're passionate about high-end gaming, doesn't mean you should sacrifice your portability and mobility in your device. And that's where convertible gaming laptops come in. These devices offer the best of both worlds, packing the power to run modern games in a package that's slim, sleek, and flexible enough to fit into any bag.
If you're looking for a laptop that can do double duty as a gaming rig and a productivity machine, then you're in the right place. In this guide, we'll go over what makes a great convertible gaming laptop, what specs you should look for, and how to pick the right device for your needs. Whether you're a creative professional, a competitive gamer, or just someone who likes to play games on the go, there's a convertible gaming laptop out there that's perfect for you. So, let's dive in!
What's the best processor for convertible gaming?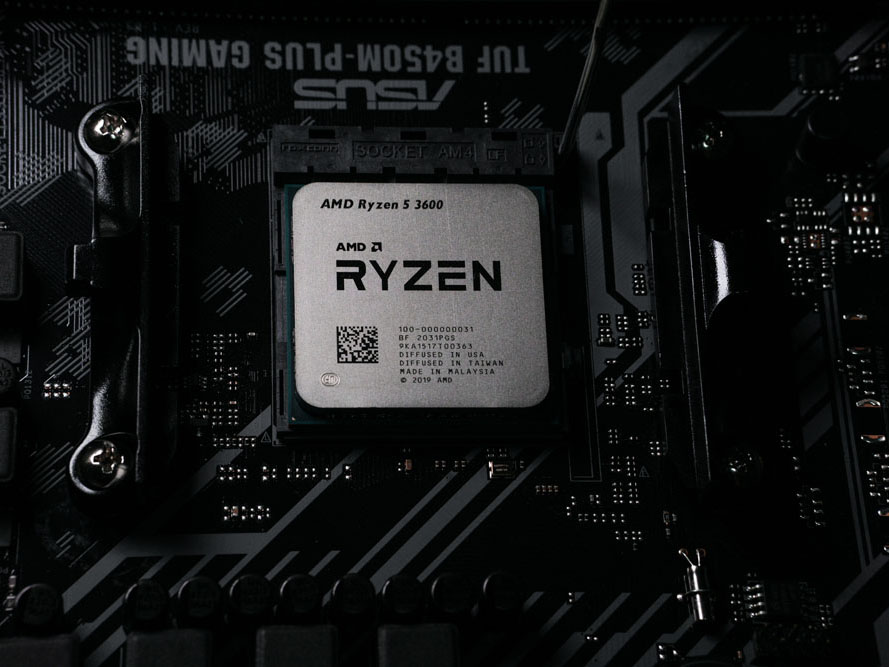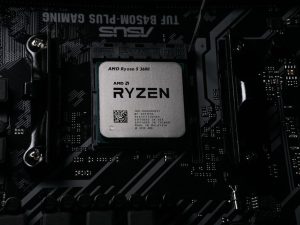 When it comes to gaming laptops, the processor is one of the most important factors to consider. The latest developments in the laptop CPU market include Apple's ARM-based M-series chips, AMD's 7th-generation Ryzen processors, and Intel's 13th-generation Core CPUs. For convertible gaming laptops, the processor choice can be a bit more complicated due to the form factor's limited space and the need for adequate cooling.
Multi-core processors are not always the best choice for gaming laptops since most games are not optimized for multiple cores. However, if you plan to use your machine for other purposes such as video editing or programming, then a multi-core processor may be a better fit for your needs.
The amount of money you're willing to spend on a processor is also a critical consideration. To help you make an informed decision, we'll compare processors across different price points using PassMark scores. These scores can be used to compare processors within the same generation or across different generations.
In addition to performance metrics, other factors to consider when choosing a processor include thermals and battery life. H-series processors are recommended for high-end gaming laptops, as they have a higher TDP and will perform better, but they will also generate more heat and require better cooling solutions. U-series processors are best suited for thin and light laptops, as they produce less heat and don't need active cooling.
Here is a list of recommended processors, grouped by price bracket and performance metrics:
Minimum:
i5-1240P (PassMark score: 6,171)
Ryzen 5 6600U (PassMark score: 7,825)
Recommended:
Ryzen 7 6800H (PassMark score: 13,579)
i7-12650H (PassMark score: 13,853)
High-end:
i9-12900H (PassMark score: 22,554)
Ryzen 9 6900HX (PassMark score: 23,647)
Keep in mind that gaming laptops often have limited space inside their chassis, so it's best to get a notebook with a top-tier CPU from the start. By considering all the factors mentioned above, you'll be able to choose the right processor for your convertible gaming laptop and ensure that it meets all your needs.
What's the best graphics for convertible gaming?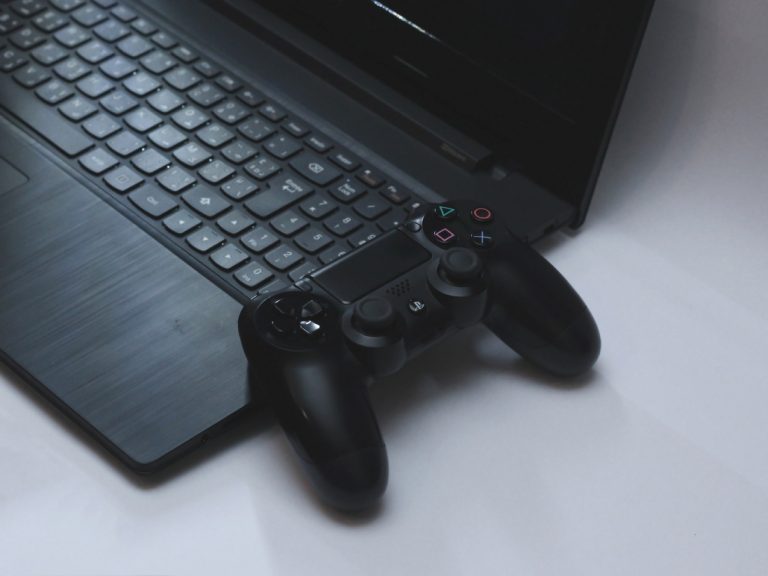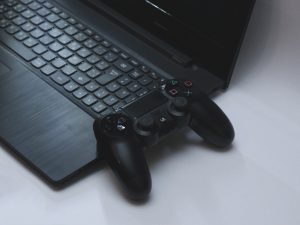 When it comes to convertible gaming laptops, finding the right graphics card can be a challenge. While an integrated chip may suffice if you're on a tight budget and only interested in light gaming, I strongly recommend looking for a laptop with a discrete GPU if you want to play AAA titles.
Unfortunately, a dedicated GPU contradicts the entire concept of a convertible laptop. 2-in-1 laptops are thin, energy-efficient, and frequently passively cooled. Trying to find a gaming laptop with one of these features is difficult. Trying to get all three? Almost impossible. Nearly.
That being said, there are still some options available. Nvidia's graphics chips are well-known for their exceptional performance in 3D applications, but AMD's latest offerings, particularly in the mid-range, are giving them a run for their money. Unfortunately, AMD Radeon chips are only found in a few laptops.
When comparing different GPUs, I prefer using notebookcheck's benchmarks because they test actual performance as well as thermals, allowing us to see how much heat each GPU produces under load and whether this causes thermal throttling (or is likely to cause thermal throttling when we get a dust buildup).
If you want a convertible with tablet functionality, make sure it has good thermals – which isn't always easy with some of the slimmer designs with limited space for heat dissipation.
So, how do you decide on the right laptop graphics card for a convertible gaming laptop? Here are some things to consider:
What's new in the GPU market? Nvidia continues to dominate the laptop GPU market, with the first round of RTX 40 series cards hitting the shelves. Despite that, RTX 30 series cards still comprise the lion's share of the current notebook GPU market.

How much money are you willing to spend on a 2-in-1? For a minimum budget, consider an RTX 3060 Ti. For a recommended budget, go for an RTX 3070 Ti or an RX 6800M. If you have a high-end budget, an RTX 3080 Ti is the way to go.

Do you need a laptop that has a long battery life? A dedicated GPU can drain the battery quickly, so it's worth considering if you need a laptop with a long battery life. If so, you may want to opt for an integrated GPU or a laptop with Nvidia's Optimus technology, which switches between the dedicated and integrated GPU depending on the workload.
Overall, finding the right graphics card for a convertible gaming laptop can be a challenge, but there are still some great options available. Just make sure to consider your budget, thermals, and battery life needs before making a final decision.
What's the best memory for convertible gaming?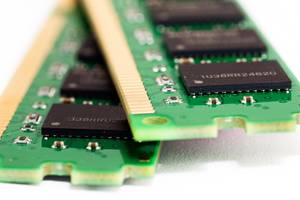 When it comes to gaming laptops, the need for RAM is much lower than in desktop PCs. This is because gaming laptops are typically constrained by their size and weight, which means that all components must be as small and power efficient as possible. This usually translates to an upper limit of 16GB or 32GB of RAM, depending on the model.
So, how much memory do you need for gaming? For most gamers, 16GB is the baseline and 32GB is the sweet spot. That being said, if you're looking for a laptop with a high refresh rate display or are playing in 4K resolution, 64GB might be necessary.
When it comes to choosing between DDR4 and DDR5, it's not worth it to upgrade from DDR4 to DDR5 unless you're getting a very recent laptop (within the past year). While DDR5 has slightly higher bandwidth, it's not enough to warrant an upgrade from DDR4. The only reason to get DDR5 would be if your current laptop doesn't have enough memory and you can't upgrade it yourself (not possible on all laptops).
Also, keep in mind the importance of upgradability. If you're looking for a gaming laptop that can last through years of use, buy one with two empty RAM slots so that you can easily upgrade its RAM capacity when the time comes.
When it comes to latency, there is a performance difference between CL15/18, CL19/22/24, and CL26+. Generally speaking, the lower the latency (CL rating), the better the performance.
Finally, here's what you can expect from different price buckets when it comes to RAM specs:
Low Budget: 8-16 GB DDR4 RAM
Mid Range: 16 GB DDR4 RAM
High-end: 32 GB DDR4 RAM
In conclusion, for gaming laptops, we recommend getting a minimum of 16GB RAM, 24GB RAM as a recommended setup, and 32GB RAM for high-end machines. If you can, get two empty RAM slots so you can easily upgrade it later on. Also, remember that DDR5 is only worth considering if you're getting a very recent model laptop.
Deciding on a storage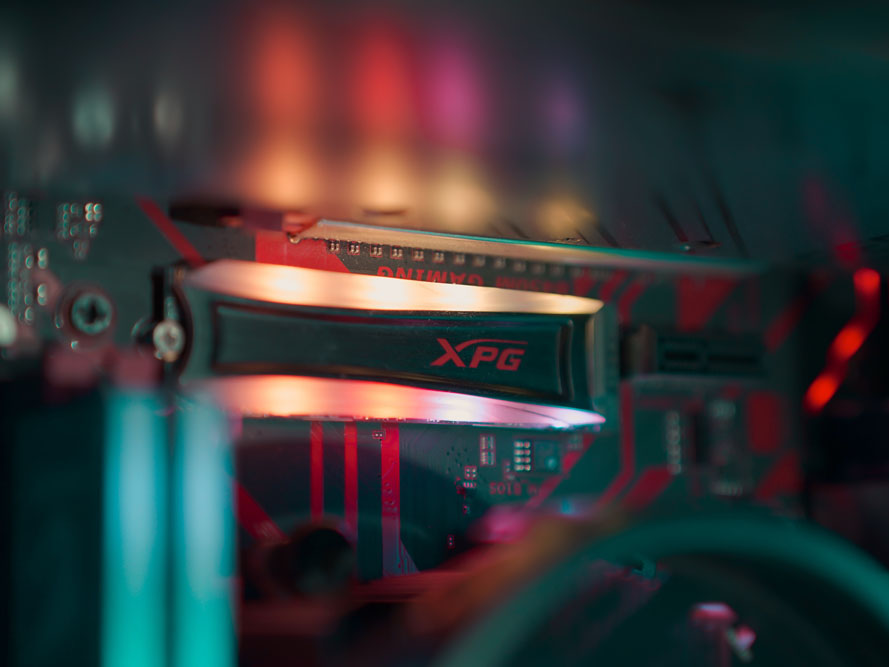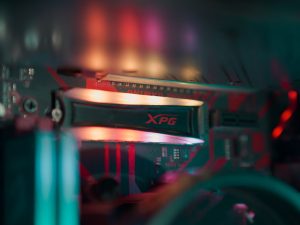 As the storage market continues to evolve, SSDs have become the new norm, and PCIe M.2 NVMe drives are becoming standard. When it comes to gaming laptops, storage is a crucial factor to consider, and choosing the right SSD can make a significant impact on your gaming experience.
Firstly, let's address the elephant in the room – desktop PCs offer better value for money when it comes to gaming performance. However, there are situations where laptops are preferable, such as for travelers or students with limited space.
The most critical factor to consider when purchasing an SSD is its read/write speed, as this directly affects how fast games load from the drive. While capacity and price per GB are also important, they are not as vital as the drive's actual performance.
Affordable gaming laptops (<$900) may not come with an M.2 PCIe NVMe SSD. Therefore, ensure that the laptop has at least one PCIe 3 x4-lane SSD slot for a faster drive installation in the future. However, I don't recommend this unless you have extra cash lying around.
When deciding on the amount of storage you need for your games, a minimum of 500 GB is recommended, but 1 TB is optimal. For high-end gaming laptops with a budget of $2k+, a 2 TB SSD is the way to go.
Consider adding a secondary drive for your Steam library and large game files if you opt for a smaller SSD. Multiple drives, such as an M.2 and a 2.5" laptop drive, can provide both speed and capacity benefits.
In summary, when selecting the right SSD for your convertible gaming laptop, prioritize read/write speed, consider storage capacity and price per GB, and ensure that the laptop has at least one PCIe 3 x4-lane SSD slot. Here's a quick rundown of recommended SSD configurations by budget bracket:
| Budget | SSD Configuration |
| --- | --- |
| <$900 | SATA III SSD, 500 GB |
| $900-$1500 | PCIe M.2 NVMe SSD, 1 TB |
| $1500-$2000 | Dual-drive configuration (M.2 NVMe SSD, 1 TB + 2.5" laptop drive, 1 TB) |
| >$2000 | Dual-drive configuration (2x M.2 NVMe SSD, 2 TB each) |
Picking a good display
When it comes to deciding on the right laptop display for a convertible gaming laptop, there are several factors to consider. In this section, we will discuss the size and resolution of the display, panel type, refresh rate, and the requirements for luminosity, contrast, and color gamut.
Size and Resolution
Convertible laptops are typically 11 to 15 inches in size, which means that a high resolution such as 4K may not be necessary. Full HD is still the most common display resolution, and it should be sufficient for most gamers. QHD and 4K displays are more common in premium gaming and business laptops and are more suited for professional use.
Panel Type
IPS or IPS-level screens are the industry standard for mid- to high-end laptops, whereas TN panels are typically found in low-cost gaming notebooks. Given that hybrid laptops are primarily designed for portability, a good display is less common in budget models as manufacturers try to save money. However, for gaming purposes, an IPS panel is highly recommended.
Refresh Rate
High refresh rate screens are found in the majority of gaming laptops. A higher refresh rate means smoother gameplay and a more responsive display. While most gaming laptops will have a refresh rate of at least 120Hz, don't expect a refresh rate of 240Hz or higher, as these consume far too much power for most hybrid laptops.
Requirements for Luminosity, Contrast, and Color Gamut
When purchasing a gaming laptop display, luminosity, contrast ratio, and color gamut coverage are important metrics to consider. For professional work, these metrics are critical. However, given that we're talking about gaming convertible laptops, it's best to focus on a higher refresh rate instead. A brightness of at least 260 nits is recommended, with a contrast ratio of at least 1000:1 and a color gamut coverage of 100% sRGB.
Recommended Laptop Display Specifications
Here is a list of recommended laptop display specifications organized by price range:
Minimum: TN; 260 nits
Recommended: IPS; 300 nits
High-end: IPS; 350 nits; 1000:1; 100% sRGB
In conclusion, when choosing a display for your convertible gaming laptop, consider the size and resolution, panel type, refresh rate, and the requirements for luminosity, contrast, and color gamut. By taking these factors into account, you'll be able to make an informed decision and find a display that meets your needs and budget.
What's the best battery for convertible gaming?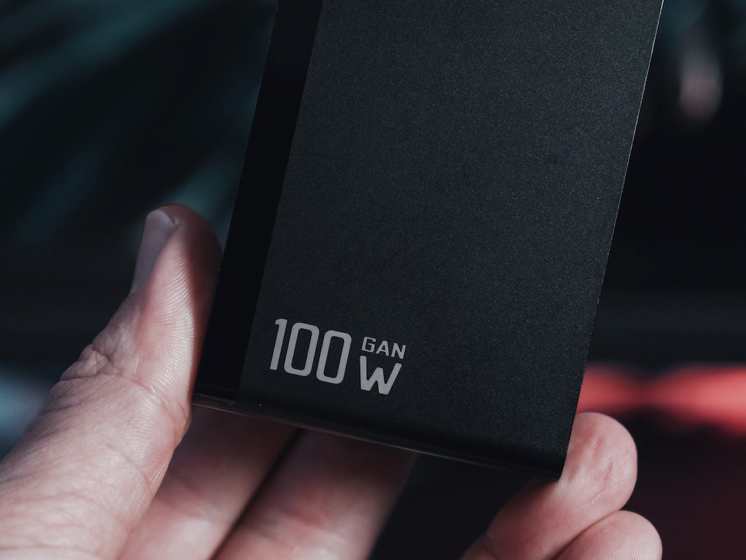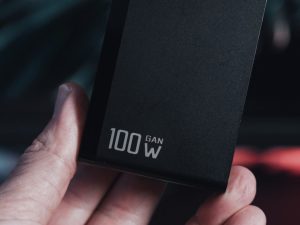 When it comes to gaming laptops, battery life is not usually their strong suit. However, with advancements in battery technology, decent battery life is now achievable even in budget laptops. Nevertheless, power-hungry components such as CPU, GPU, and high refresh rate displays can still take their toll on the battery runtime.
If you're in the market for a gaming laptop with good battery life, you'll need to make some compromises. Sacrificing some performance or display quality will usually result in longer battery life. But how do you know which battery is right for you?
First and foremost, consider how you plan to use your laptop. If you want to use it for both work/study and play, you'll need a battery that can handle both. A minimum of 5 hours of battery life is recommended for gaming laptops, but if you want to use your laptop for work or study as well, 7 hours or more would be ideal.
Here are some recommended laptop batteries by price, grouped into tiers:
| Battery Tiers | Battery Life |
| --- | --- |
| Minimum | 5 hours |
| Recommended | 7 hours |
| High-end | 12 hours |
It's important to keep in mind that these are general guidelines and that battery life can vary depending on usage and other factors. It's always a good idea to read reviews and do your research before making a purchase.
In conclusion, choosing the right battery for your convertible gaming laptop depends on your specific needs and usage patterns. Consider how you plan to use your laptop, how long you need it to last, and what compromises you're willing to make in terms of performance and display quality.
4 Best Laptops for convertible gaming
Table of the Best Laptops for convertible gaming