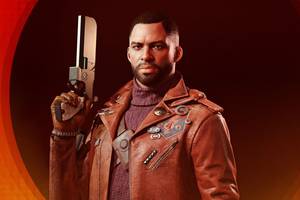 Updated: October 15, 2021. I remember seeing Deathloop's trailer during Sony's PlayStation 5 event in June of 2020. I knew it was something special. It immediately gave me vibes of Bioshock aesthetic and the time-oriented mechanics you'd find in Outer Wilds. I always liked games that took their particular spin on time perception.
The initial release of Deathloop didn't disappoint. In fact, it's bound to get a few awards this year.
With all the time-loop shenanigans, vivid characters, colorful environments, and well-written story – I can safely say that it's one of the most enjoyable game experiences I've had in the last few years.
Now that you're ready to throw down some cash on a laptop for Deathloop – I'm here to help.
Let's see what sort of computer specifications you need for playing Deathloop at its best.
Requirements for a Deathloop laptop
Major

What processor to buy for playing Deathloop?
Requirements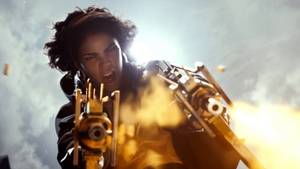 Deathloop is a story-driven game. This means it's not an multiplayer-first shooter, which tend to be more notoriously CPU-intensive. It also means you don't need a top-of-the-line processor as you might want in a more every-frame-counts shhooter such as Call Of Duty. So, there's no need to spend your dollar on the latest and finest Intel Core i9 or AMD Ryzen 9 – just something that can run the game without bottlenecking your GPU.
Recommendations
I've listed two examples for good CPUs for Deathloop. But in the end, it's up to you. The price bracket is well within reach of any mainstream gamer,
i7-11370H – entry-level Core i7 CPU great for gaming due to its great single-core performance (under $1,000)
Ryzen 7 5800U – higher performance with a good balance between power and cost (~$1,100)
i7-11800H – high-end Intel offering, common around $1,500 mark
TL;DR
Deathloop is very demanding on the GPU, not so much on the CPU. Prioritize getting a faster graphics chip
Optional

How much RAM Deathloop needs?
Minimum (16 GB)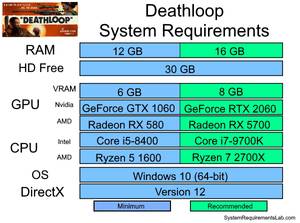 If you're on a stiff budget, you might be tempted to get an 8GB RAM laptop for this game. Sadly, that won't cut it. These bottom-of-the-barrel laptops are unlikely to run Deathloop altogether. I'm assuming you're spending at least $700 on a laptop – and at that price, an 8 GB laptop shouldn't be an option. In short – 16 GB of RAM should be your ground floor when it comes to a brand new gaming laptop in 2021.
Recommended (24 GB)
I would go with 24 GB if you're not on a tight budget. In my opinion, that's the perfect amount of RAM for most games and applications, as well as a decent balance between price and performance. If you're looking for more than that – it's time to start considering upgrading your laptop with an extra RAM stick.
Best (32 GB)
If you can afford it – 32 GB is the best way to future-proof your gaming laptop. With the release of Deathloop, which is relatively demanding game, even 24 GB might not be enough for this game alone. And by the time the next generation of games comes out, your computer will already be outdated if it has less than 32 GB of RAM.
TL;DR
8GB laptops won't run Deathloop in 2021
16GB is the minimum amount of RAM for a brand new gaming laptop in 2021
24GB is a rare, yet possible option for a balanced laptop
32GB is the best amount of RAM for a gaming laptop in 2021
Major

Graphics card for Deathloop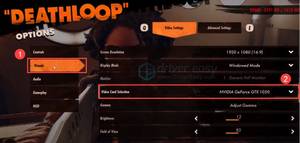 Deathloop is a relatively new game that has not been benchmarked with every CPU/GPU combination. This can lead to difficulties in determining what video card to buy for it. I'll try to provide some guidance.
Minimum graphics (under $1000)
Let's take a step back and consider this for a moment. I mean, would you really want to play Deathloop on integrated graphics? The answer is no, so let's not dwell on this point any longer.
The first real option is Nvidia's entry-level series, the GTX 1650 Ti. That's just enough for it to be able to handle playing Deathloop on medium settings. It comes just shy of the 55 FPS average and that's plenty for the (mostly) single-player game.
Recommended graphics ($1000 – $1500)
The next logical step up is GTX 1660 Ti, which will do just around 60 FPS on ultra settings for Deathloop. Now, I know, a GTX doesn't support real-time ray-tracing and that's a bummer. But if you're simply looking for a good graphics card for Deathloop – ray-tracing is unnecessary since Deathloop supports it only for soft shadows. It's not worth going higher unless you have a high refresh rate panel or you plan on running the game on 1440p/4K resolution. Otherwise, your money could be spent better elsewhere.
Best graphics ($1500+)
For those that want the very best laptop for Deathloop – I'd just have to recommend RTX 3060, RTX 3070 and RTX 3080 cards. RTX 3060 is best for 1440p (60 FPS on highest settings w/o ray-tracing), RTX 3080 is best for 4K and RTX 3070 sits somewhere in-between.
TL;DR
get a GTX 1650 Ti (~$850 laptop avg. price) if you want to play on medium settings
get a GTX 1660 Ti (~$1,500) if you want to play Deathloop on highest settings in Full HD
get an RTX 3060 (~$1,700) is best suited for playing Deathloop on ultra settings on 1440p
get an RTX 3070 (~$2,000) and RTX 3080 (~$3,500) if you want to the best laptop for Deathloop on 4K, yet dont' expect to reach 60 FPS – Deathloop is very demanding
Optional requirements for a Deathloop laptop
Optional

How much space does Deathloop need?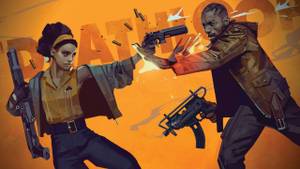 Deathloop is demanding in every regard, with one exception – storage space. Of course, you don't need lots of it, yet given the fat stacks necessary to buy the best laptop for Deathloop – it's no surprise that I've included some high-end options that have more than you'd ever need for Deathloop (or any other game for that matter).
Is HDD an option?
In a word, no. While you could get a hybrid drive with a small SSD on the side for some time, this is not a viable long-term solution. An SSD that size would fill up fast, and the only way to keep it from filling up – apart from never playing Deathloop – is to install your games on the slower HDD.
While it's true that you can't go wrong with a 512 GB gaming laptop, and that's perfectly fine if you're more of a 1-3 games at a time type of guy, I'd urge you to bump it up to 1 TB if you're aiming to have a colossal game library. And if your budget is unlimited – 2 TB or more should do.
Price
The prices for SSDs are not only high, but they are also climbing due to the worldwide chip shortage. And this trend will probably continue for the foreseeable future. But even so, you should buy a laptop with an SSD of 1 TB if your budget allows. It's worth it in the long run, as storage space becomes an issue only with time. Furthermore, the difference in price between 256 GB and 1 TB SSD is not that great anymore – just about $200-$300 on average.
The best option is to pick a high-end gaming laptop with an SSD of at least 1 TB (maybe even 2 TB) and an additional M.2 slot for upgrading.
Upgrading
Talking about M.2 slots, gaming laptops are notoriously straightforward to upgrade. Take out (more than) a couple of screws, pop an M.2 NVMe drive, and voila – you've got some extra space for any upcoming title.
TL;DR
Deathloop is demanding in every regard, with one exception – storage space
256 GB is an OK bottom-of-the-ladder choice if you're trying to fit into a tight budget
you can't go wrong with a 512 GB gaming laptop, and that's perfectly fine if you're more of a 1-3 games at a time type of person
I'd urge you to bump it up to 1 TB or even 2 TB if you're aiming to have an extensive game library
Optional

What is best resolution to play Deathloop?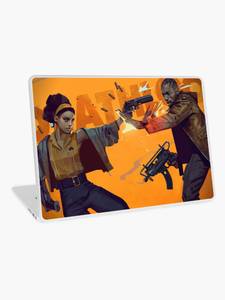 Deathloop is a fast-paced game with beautiful visuals. Since it's a story-driven game, it's not one of the shooters I'd want to play on the lowest settings to squeeze every frame I can. And even if you tried – the game itself has a 120 FPS hard cap, so it's not like it was designed for Call of Duty type of gameplay. Instead, you'd want to bump up the visuals.
Panel and image quality
An essential requirement for any modern laptop nowadays is an IPS panel. For some competitive titles, I'd be OK with skipping this option, but if you're going for a $1,000+ laptop to play Deathloop, you might as well invest some dough in an IPS panel (or even OLED – if that's available).
Resolution
I would recommend staying on Full HD or, at most, going for 1440p. While 4K looks fantastic on its own, only the very best (and the most expensive) laptops for Deathloop could handle it at 4K and a decent framerate. That's why it's just fine to play on 1920×1080.
Refresh rate
I don't recommend you go for anything above 144Hz unless you're buying it to play competitive shooters. However, as I mentioned, it comes with an FPS cap, eliminating any need for a 240Hz screen.
HDR
Deathloop supports HDR. It's more vibrant, with more contrast, allowing you to see details that otherwise would look just "flat." I recommend you go for a laptop with an HDR display if you want the best Deathloop experience.
TL;DR
Deathloop is a story-driven game, so don't go for the lowest settings just to squeeze every frame you can
an IPS panel is a must for any modern laptop nowadays
Full HD is more than enough, and 1440p is ideal for this game (little reason to go for 4K)
HDR support is needed for the very best laptops for Deathloop
go for 120Hz+ panel if you play competitive shooters
10 Best Laptops for Deathloop
1
Deathloop laptop under $800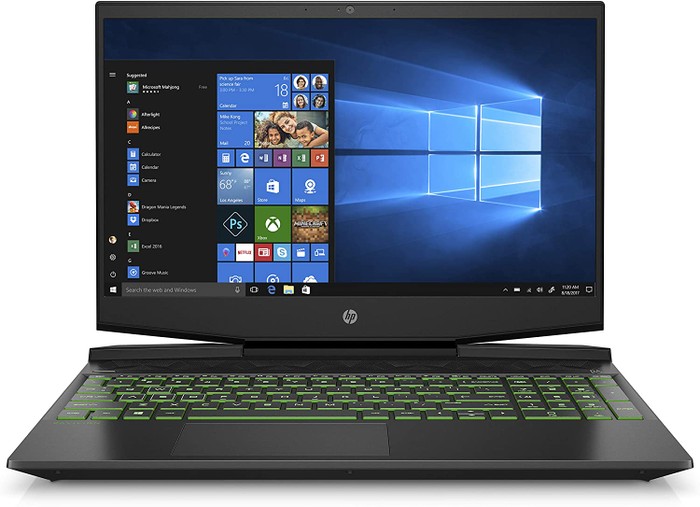 i5-9300H
|
GTX 1650
|
8 GB RAM
|
256 GB SSD
|
15.6″ IPS Touch; 1920×1080
Pros and cons
Pros
Very good display (15.6 IPS Touch)
One of most affordable laptops with an Intel i5 processor
Cons
So-so processor (i5-9300H)
Average graphics card (GTX 1650)
2
Laptop with solid price and performance ratio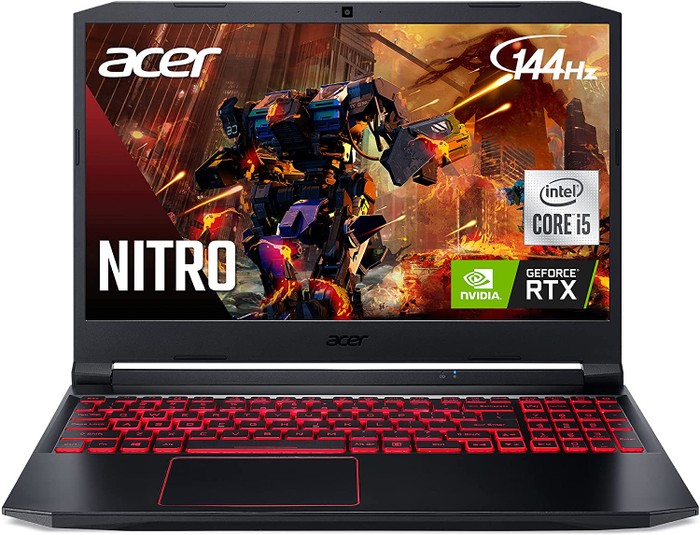 i5-10300H
|
RTX 3050
|
8 GB RAM
|
256 GB SSD
|
15.6″ 144Hz IPS; 1920×1080
Pros and cons
Pros
First-class graphics card (RTX 3050)
Great display (15.6 144Hz IPS)
Cons
Underwhelming processor (i5-10300H)
Run-of-the-mill memory amount (8GB)
Alternatives


$780
Pros
Terrific memory amount (16GB)
Cons
Garden-variety processor (i5-10300H)
Average graphics card (GTX 1650)
3
Laptop with solid price and performance ratio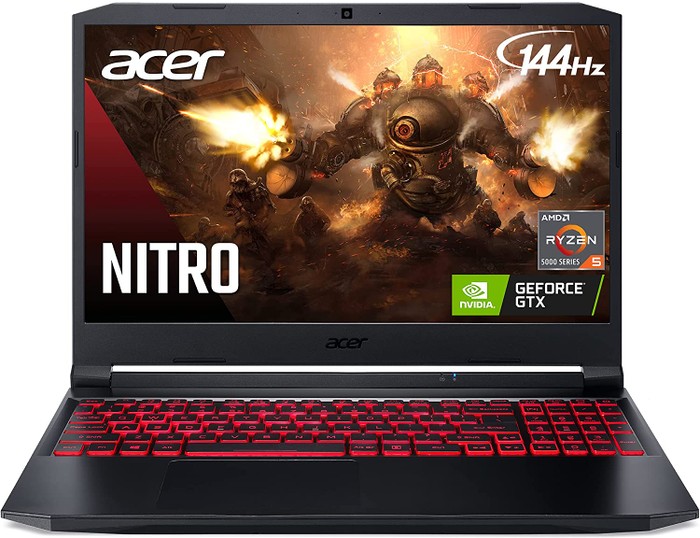 Ryzen 5 5600H
|
GTX 1650
|
8 GB RAM
|
256 GB SSD
|
15.6″ 144Hz IPS; 1920×1080
Pros and cons
Pros
Splendid processor (Ryzen 5 5600H)
First-class display (15.6 144Hz IPS)
Cons
Unexceptional graphics card (GTX 1650)
Garden-variety memory amount (8GB)
Alternatives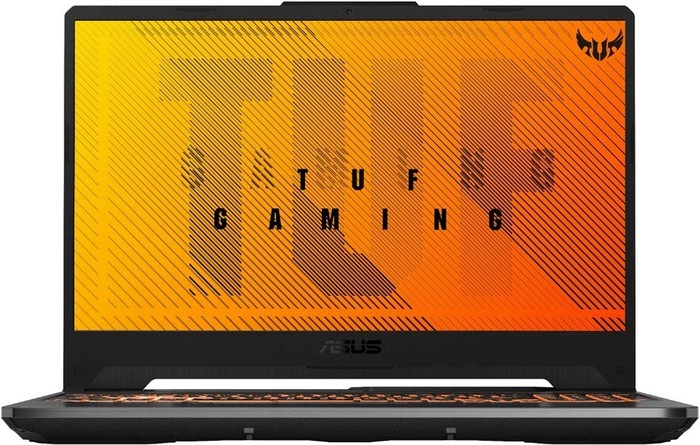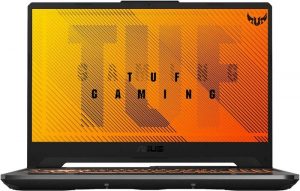 $980
Pros
Superb memory amount (16GB)
Numpad
Cons
So-so processor (i5-10300H)
Unremarkable graphics card (GTX 1650)
4
Great value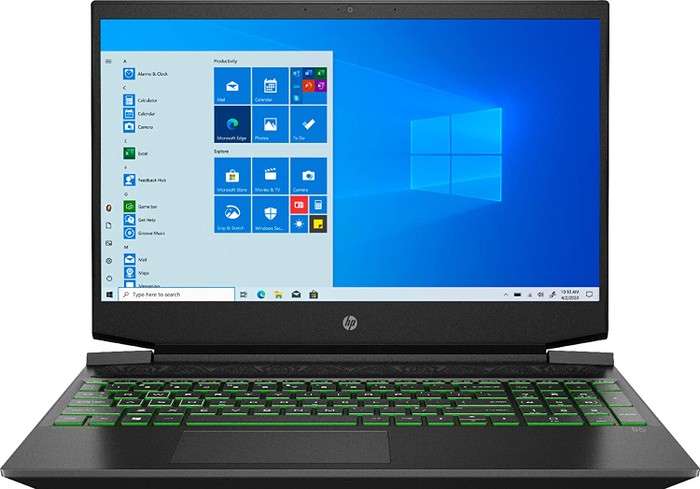 Ryzen 5 4600H
|
GTX 1650
|
16 GB RAM
|
256 GB SSD; 1000 GB HDD
|
15.6″; 1920×1080
Pros and cons
Pros
Decent processor (Ryzen 5 4600H)
Superb memory amount (16GB)
Cons
Garden-variety graphics card (GTX 1650)
Bulky (4.4 lbs)
5
Laptop with insane price and performance ratio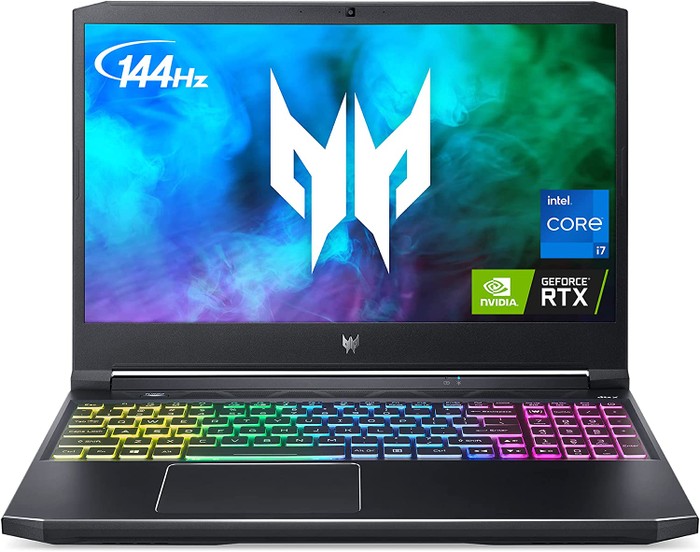 i7-11800H
|
RTX 3060
|
16 GB RAM
|
512 GB SSD
|
15.6″ 144Hz IPS; 1920×1080
Pros and cons
Pros
Splendid processor (i7-11800H)
Great graphics card (RTX 3060)
Alternatives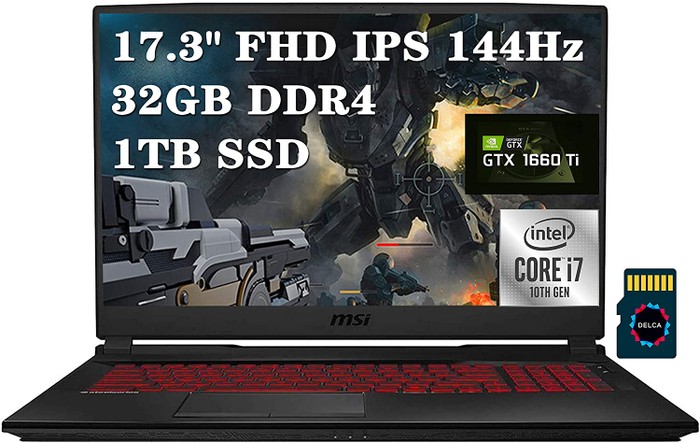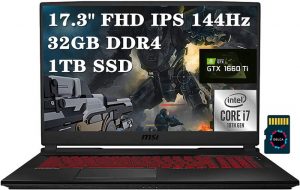 $1,460
Pros
Competent display (17.3 144Hz IPS)
Exceptional memory amount (32GB)
Cons
Substandard processor (i7-10750H)
Not the best graphics card (GTX 1660 Ti)
6
Deathloop laptop under $1500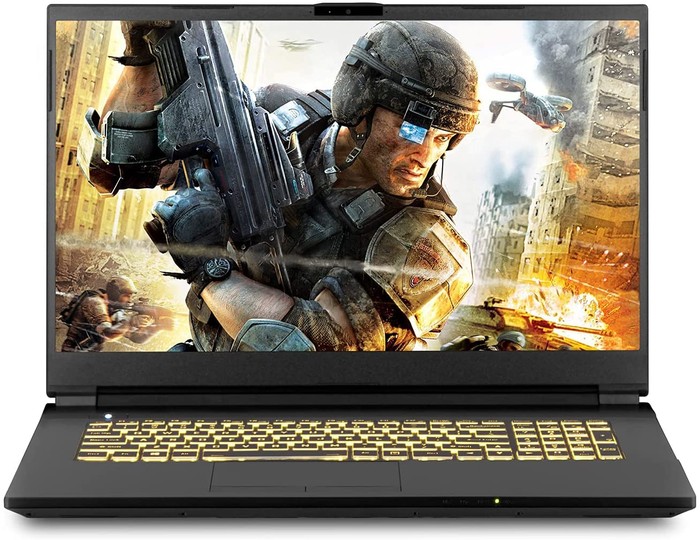 i7-11800H
|
RTX 3050 Ti
|
16 GB RAM
|
1000 GB SSD
|
17.3″ 144Hz Matte; 1920×1080
Pros and cons
Pros
Awesome processor (i7-11800H)
Sufficient memory amount (16GB)
Cons
Unremarkable graphics card (RTX 3050 Ti)
No IPS Panel (subpar viewing angles)
7
Deathloop laptop under $3000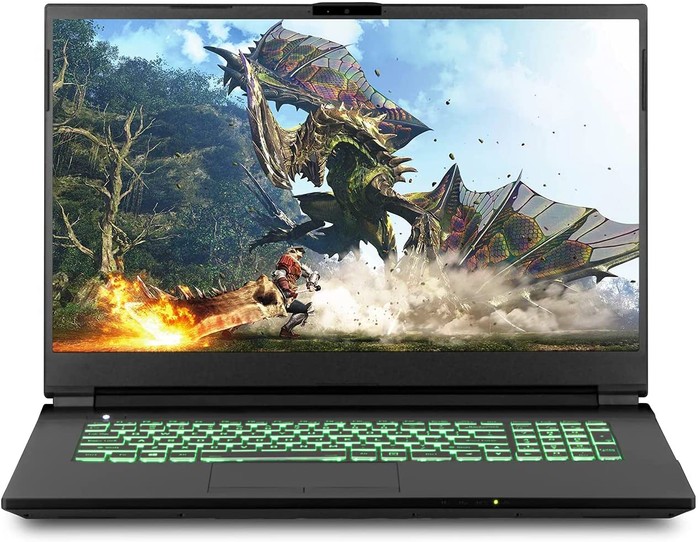 i7-11800H
|
RTX 3060
|
32 GB RAM
|
1000 GB SSD; 1000 GB HDD
|
17.3″ 144Hz Matte; 1920×1080
Pros and cons
Pros
Great processor (i7-11800H)
Superb graphics card (RTX 3060)
Cons
Weighty (5.5 lbs)
No IPS Panel (limited viewing angles)
Alternatives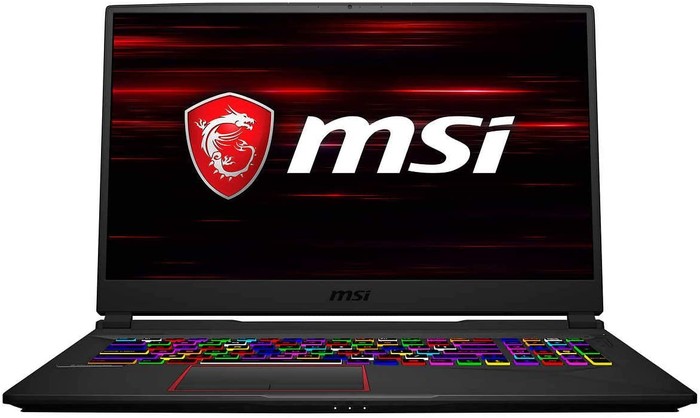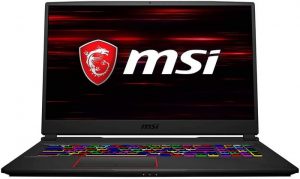 $2,400
Pros
Decent graphics card (RTX 2070)
Up to scratch display (17.3 144Hz IPS)
Cons
Unremarkable processor (i7-10750H)
8
Best laptop for Deathloop under $3000

Ryzen 9 5900HS
|
RTX 3070
|
40 GB RAM
|
2000 GB SSD
|
15.6″ 165Hz IPS-level G-Sync; 2560×1440
Pros and cons
Pros
Excellent processor (Ryzen 9 5900HS)
Superb graphics card (RTX 3070)
9
Best laptop for Deathloop under $4000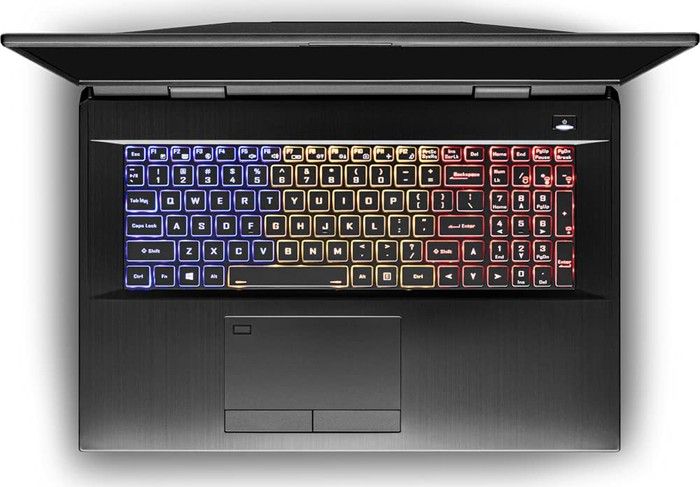 i9-11900K
|
RTX 3080
|
64 GB RAM
|
2000 GB SSD
|
17.3″ 300Hz G-Sync; 1920×1080
Pros and cons
Pros
Very good processor (i9-11900K)
Excellent graphics card (RTX 3080)
Cons
No IPS Panel (inferior color reproduction)
Alternatives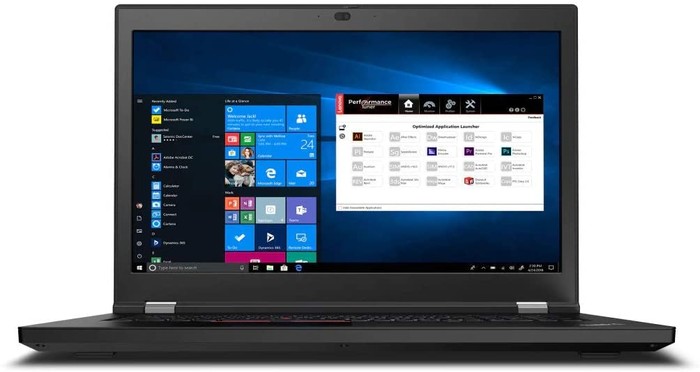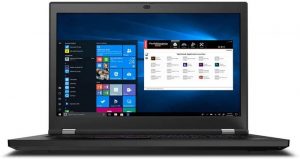 $3,200
Cons
Unexceptional processor (Xeon W-10855M)
Mediocre graphics card (Quadro T2000)
10
Deathloop laptop under $4000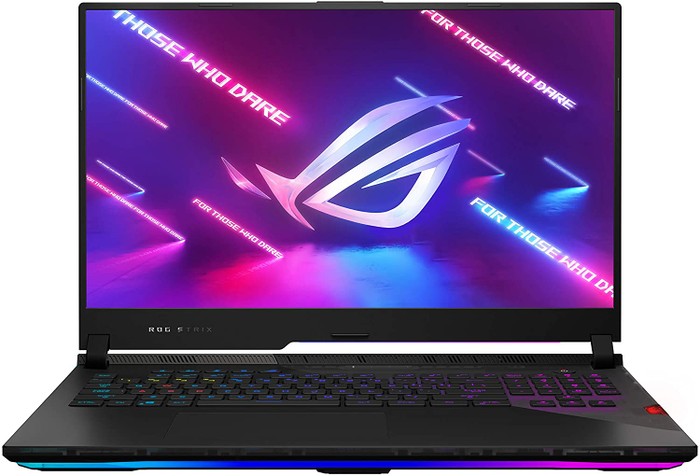 Ryzen 9 5900HX
|
RTX 3080
|
32 GB RAM
|
2000 GB SSD
|
17.3″ 360Hz IPS; 1920×1080
Pros and cons
Pros
Solid processor (Ryzen 9 5900HX)
Terrific graphics card (RTX 3080)
Cons
Not the best memory amount (32GB)
Table of Best Laptops for Deathloop