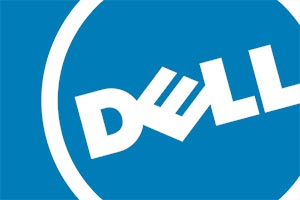 Most of the time on this blog I talk to you about how to pick the best laptop for your profession or purpose. This might be a specific program or a profession. Some of you, though, don't need to know which laptop works for your purpose. I know because you've sent me messages asking for a manufacturer-specific lineup.
You've sent messages asking me questions like, "Which laptop by (manufacturer) is the best?" Like a die-hard car enthusiast, some of you have a preferred manufacturer you want to stick with when you're shopping for a computer. That's why this time I'm going to share the best laptops by one popular computer brand.
What are the options?
There are many laptop manufacturers out there: Asus, Acer, Microsoft, Lenovo, Dell, Apple… There's one American PC laptop brand that consistently ranks in the top five manufacturers: Dell. In fact, LaptopMag ranked it 2nd out of 10 laptop brands. According to their assessment, the manufacturer ranked high in selection and value, moderately high in innovation, moderately high in software, moderately high in warranty, and moderate in tech support. It narrowly lost to Apple – by just one point! So it's pretty safe to say that we're not the only ones continually going back to Dell for a quality notebook.
Why Dell?
Okay, so you know that Dell has stepped up their game in the laptop world. They have been popular only among the professionals with their Precision laptops but now the Dell XPS and Inspiron lines have become popular choices for regular people.
But still you ask, why would anyone want to stick with just one manufacturer? There are many laptop manufacturers out there that are sexier and sleeker than Dell. In my opinion, so many of you prefer to buy Dell laptops because of the wide range of choices available, their customer support, and the ability to get them refurbished pretty easily.
I like them because I can scale up or down in price and still get a decently performing laptop no matter what my budget is.
What should you look for when searching for the best Dell laptop?
Not all manufacturers are created equal. Some laptop manufacturers are playing the commodity game. They price at the low end of the spectrum and the computer's longevity will likely reflect the price. Others cater to design and user experience, such as Apple's products. But let's say that you're a middle-of-the-road person who just needs ad decent laptop. What should you look for in a laptop and a laptop manufacturer?
The best dell laptop for you will be the one you can actually use. With that in mind, I suggest:
Good customer support. How easy is it to get support from the manufacturer? Can you chat online or do you have to spend hours on a toll-free number? Can you order new parts?
Enough processing power. Many buyers underestimate the kind of processing they'll need to perform day-to-day operations. Sure, any laptop can run Firefox for a few hours. But how many can run Firefox/Chrome plus the Adobe Creative Suite, a Word document, and Skype and do it without lagging? Not as many as you'd think. When in doubt, buy a more powerful notebook than you think you'll use.
Portability. Are you going to keep your laptop at your desk or will you travel with it? The size and weight of the laptop is an important factor. Some of the larger-screened models are hard to fit in a laptop bag and are heavy to carry for more than a few minutes.
Longevity. How long do you need to keep this laptop? Will you pass it on in a year or does this one need to last five years? If you're keeping it for any more than a few years, make sure that you're buying something that's going to stand up to advances in software and processing needs. A powerful computer today will be a laughable computer tomorrow.
The ports. There are many types of ports that a laptop can have – USB 2.0, USB 3.0, ethernet, and HDMI. If you need to connect directly into a network, then a laptop without an ethernet port won't work. Make sure that the laptop you choose has the ports you want.
Battery Life. If you're doing a lot of away-from-home work, the last thing you need is a battery that's going to die on you every three hours.
How to judge a laptop?
Here's a table I've tailored that you can use to evaluate any Dell laptop thrown at you.
| Spec | Minimum | Recommended | Best |
| --- | --- | --- | --- |
| Processor | i3-6100U, i5-6200U | i5-6300HQ, i7-6500U | i7-6700HQ, i7-6820HK |
| Graphics | Any Intel chip | Nvidia 950M, 960M | Nvidia 970M, 1060 or better |
| Storage | 500 GB HDD | 250 GB SSD + 1 TB HDD | 500 GB SSD (+ 1 TB HDD) |
| Memory | 6 GB | 8-12 GB | 16 GB |
| Display | Full HD | Full HD, IPS, 280 nits brightness | 4K, IPS, Matte, 330 nits, 95% sRGB |
| Battery (on Wi-Fi) | 4 hours | 7 hours | 9 hours |
| Extra | — | Backlit keyboard | Backlit keyboard, Touchscreen |
I have not mentioned the weight as it depends entirely on the screen size.
5 Best Dell laptops
Table of Best Dell Laptops
What are your other options?
Dell is a household name. At some point, almost everyone has worked on a Dell computer. Does that mean that you shouldn't move out of your comfort zone? I don't think so! I regularly review other brands that you should try, such as ASUS, Lenovo, and Microsoft. To see what else is out there, check out an article I recently wrote about how to pick a laptop for World of Warcraft. And a word to the wise: any laptop that can handle a massively multiplayer online role-playing games like World of Warcraft can probably handle anything your work or school can throw at it. It's not about the best Dell laptop, but you might find your next best thing instead.