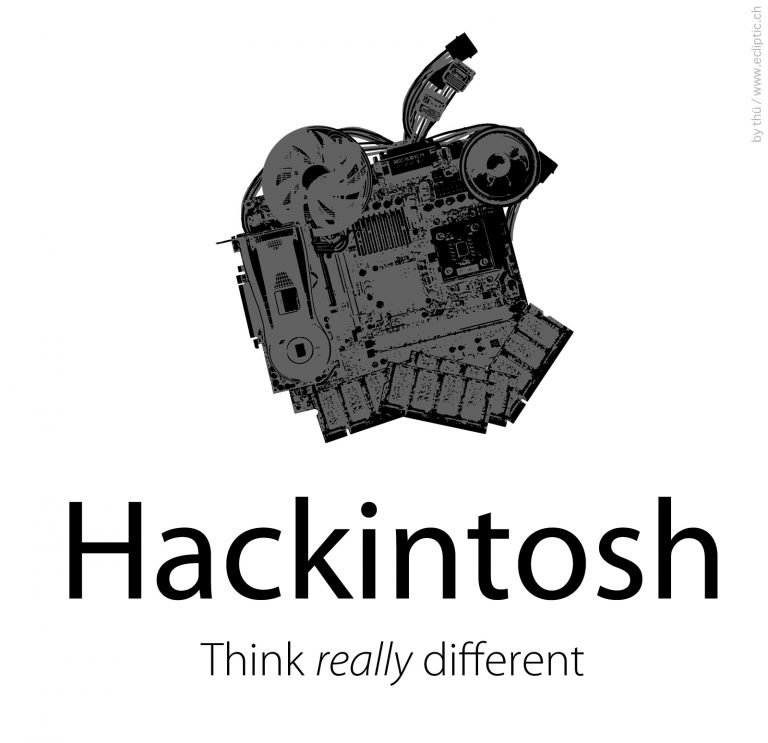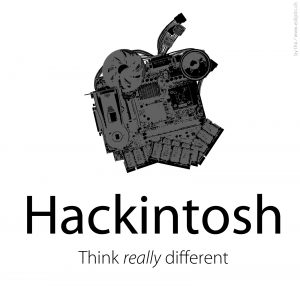 Recently, I was searching for a hackintosh laptop – I wanted to learn making iPhone apps (and Swift seemed as a neat programming language).
I already had tried out Mac OS X using virtualization. It seemed just the right time to upgrade my laptop anyways and the idea of a hackintosh captivated me. And I didn't want just any laptop – I wanted the best hackintosh laptop within my budget.
When searching for the hackintosh compatible laptops, the most irritating bit is that most recommendations and lists are polluted with outdated and discontinued laptops or notebooks that often cost even more than the MacBook itself. The lists I found were full of loose ends with little help on what to do beyond the purchase.
And there's a reason for it – it is hard to compile a list of recent laptops and it is even harder to find all the resources required to kick-start this usually exhaustive laptop transformation.
That's why I ended up writing this guide. I quickly weeded out the laptops with a set of strict criteria. All laptops I'm going to recommend:
have 4-th and 5-th gen processors (Haswell and Broadwell)
are compatible with OS X Yosemite
are still in the market
are cheaper than MacBooks themselves or equivalent (at the time of writing all are under $1,000)
have step-by-step guides specific for their EXACT models or at the very least for their type of laptop with people known to have successfully used them
have alive forum threads with people who were/are in your current situation
Since most of the laptops I have selected are rather new in the hackbook market – there are risks involved.
So here goes a word of caution!
This is not a list for best hackintosh laptops off ALL TIME. Yes, there are a few a lot more compatible laptops from 2010 – 2012 era but this list is not for that. There are enough guides about these old computers anyways.
I'll focus on laptops with either good documentation or laptops that are more welcoming to OS X and in result require less manual work to work properly.
There is no perfect laptop for hackintoshing. If you're building your own tower PC, you can get "golden builds" – a set of parts with either no or minimal issues when installing OS X. In the laptop world – forget about it.
Do not expect that it will install easily and without any problems. You can pray that it will, but do not expect it. If you want 100% compatibility – buy a MacBook.
I'm also here to get you ready for the journey by showing you the best path to a hackbook that was already proven by other people.
If you're new, you'll be pleasantly surpised by the hackintosh community. There are many hubs where these wonderful people gather. In this post you'll see quite a few links to TonyMacx86 since there you can find most guides to laptop hackintoshing.

But no matter how amazing this community is – you'll have to solve the technical problems by yourself at the end (or maybe your tech friend).
OK, I've got it. What now?
Well, I'll start off from the key requirements for your new PC/MacBook hybrid, the common difficulties and finally – an EXACT list of laptops that you should consider.
Let's jump right in.
What are we looking for
A good laptop even without its Hackbook potential
You might change your mind; you might end up not being able to convert it to a Hackbook; you might end up using Windows A LOT more than OSX.
In all of those cases, you'll need a solid laptop even without considering OSX compatibility.
In a few cases, I'll prioritize simply very good and well-rounded laptops with a bit more difficult process of hackintoshing over easier to convert but a lot weaker notebooks.
Every laptop has its own Achilles' heel – sometimes it's the processor, sometimes it's battery life and if those two are alright – it's probably the screen. I'll check the benchmarks, independent tests and reviews to come to an easy to understand judgment. There's no one-size-fits-all option, especially when you're on a budget.
A new and compatible Intel processor
We will look only into laptops with Intel Haswell (4-th generation) and Broadwell (5-th generation) processors.
Why Intel? Because AMD is way-way way more problematic. Why 4th and 5th generation? Because it's 2015.
For example:
Intel Core i5-4200M
Intel Core i7-5500U
Intel Core i7-4720HQ
Haswell has been compatible with OSX for about a year. Meanwhile Broadwell and its integrated graphics only recently were made to work with hackintoshes.
In short, if you're an AMD fan – get ready to welcome your new Intel overlords.
Optional – easy Wi-Fi setup
In every laptop there's a dedicated chip for Wi-Fi and Bluetooth. They come in various brands, families and flavors. Unfortunately, OSX is allergic (read – does not support) most of these flavors.
If we're very lucky – a laptop has a compatible Wi-Fi chip straight out the box. Sadly, this not the case of an overwhelming majority of laptops. If we're lucky – an incompatible chip can be replaced with a working one. In some cases even that is not enough – some motherboards cannot accept a given Wi-Fi when it is not within the built-in list of supported models. On top of that, some motherboards can have their BIOS encrypted and digitally signed – preventing you from changing these lists.
Then you end up with only one option – get an external Wi-Fi/Bluetooth dongle. They will permanently occupy one of you USB slots, but apart from that they are cheap and small.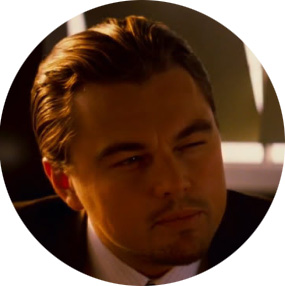 And before someone cuts in, yes, there theoretically is another way of buying an Apple supported Wi-Fi adapter then trying to trick BIOS into believing that it is within the supported list and then somehow tell OSX that the chip is not the one the BIOS is tricked to believing it is, but actually something that Apple supports. Unless you are obsessed about having an internal Wi-Fi, and you're a master of inception – just buy a Wi-Fi dongle.
General problems
Nvidia graphics chip
Here comes sad news to everyone hoping to play games on a hackintosh without booting up Windows.
Nvidia Optimus. It is a graphics card switching mechanism that in Windows environement allows to disable a dedicated and power-hungry Nvidia graphics chip if the laptop doesn't need that kind of power at that moment.
That comes in very handy when you are running Windows. But at the same time it renders Nvidia graphics useless in a hackintosh.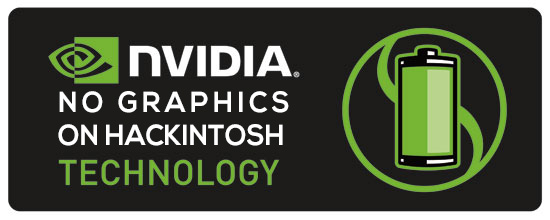 Yes, that's right – you will not be able to have dedicated Nvidia graphics in your laptop. That's because practically all new laptops that come with Nvidia have Optimus. As far as I know, no one has found a reliable way to enable Nvidia graphics chips in the new generation of hackintoshes.
You'll still have integrated graphics that will be enough in most cases. Though do not expect to get a gaming machine or a video editing hackbook out of it.
But… but what about AMD graphics?
A fair point – but there are very few laptops with Intel processors and AMD graphics. I have included one in the list.
Every single small thing
Battery indicators, keyboard shortcuts, sleep mode, card reader, fingerprint reader etc. All of these features more often than not don't work after a fresh installation. Many of the laptops I have filtered out have a lot of these problems solved – but usually not all. Almost always something will not work correctly. Do not expect a flawless integration.
A note on El Capitan
There is no guarantee that all or any of these laptops will be easily upgradable to OSX El Capitan. But there's a good chance that it will. Most of the guides for the recommended laptops use methods that withstood upgrades in the past and are likely to withstand them in the near future.
Also, the fact that these laptops are still rather new gives a lot of hope that the community will figure out a way how to port them to El Capitan if the upgrade will end up being more problematic than it should.
Selection process
I went through all active laptop guides for Yosemite, recommended laptops from other lists and sources. Also, I checked some laptops that should deserve to be Macintoshed.
Then I:
eliminated models that did not satisfy the requirements
compared benchmarks, tests and reviews to rate them in the most relevant verticals
checked the guides and compatibility threads to find out what is not working or is not tested to be working
went out to find unboxing, dissasembly, hackintosh demo and installation videos
rated the extensiveness of the guides, how recently have they been updated, how relevant are they to the model that is available for purchase, what additional resources (patches and Kexts) are available
rated how many people have managed to follow the guide successfully
rated how active are these discussions in the last month
And that's how my spare time looked past week:
In fact, since sharing is caring, here's the link to the comparison spreadsheet! Feel free to share it with others and come to your conclusions from the data I've collected.
Enough about the process, it's time to see the results!
Suggestions
All suggestions are ordered by price – starting from the cheapest. I have included either the least pricey option of a compatible model or simply the most compatible model. In most cases, you will be able to scale up these models according to your budget. For example, Dell XPS 13 which starts from 900$ can go up to 1600$ if you want more memory, storage, a better resolution and a better processor.
Best Hackintosh laptops 2016
Here goes my July 10th 2016 update. I'm adding 3 more laptops to the list. These laptops are suited for OS X El Capitan.
Table of Best Hackintosh Laptops
Hackintoshing
You WILL NEED sufficient knowledge about computer software and hardware.
You WILL NEED to be familiar with BIOS and command lines.
There WILL NOT BE customer support waiting to answer your questions.
There will be, however, people who have done it themselves with the same laptop you'll be doing it. Hackintoshing communities have very dedicated and driven people behind it. Shout out to everyone who has helped out a fellow hackintosher!
If that seems too much trouble, but you still want a laptop – you can use virtualization. It is more user-friendly and forgiving compared to a native installation. Sometimes it can be enough. For example, if you want to learn about developing iOS apps by doing it yourself – you can do it from a virtualized OSX machine right from Windows.
If you want 100% compatibility – buy a MacBook Pro.Confucius

I hope my research was not to no avail, and it has guided you in the path of finding the best hackintosh laptop. If you're still not sure on what to buy – bookmark this page as I'll add more suggestions (especially above $1000 mark) in the coming months.

If you have missed it – here's the link to the spreadsheet of all given suggestions. Don't hesitate to comment here or in the spreadsheet if you want to ask a question, share your experience or suggest a new entry to the list.

Happy Hackintoshing!