What is crucial in a architecture laptop?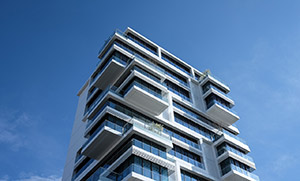 As an architecture professional or a student, you can use a variety of software packages. Most probably, you'll be working with Autodesk software suite. It includes well-established applications as AutoCAD Architecture and Revit. There are a few other Building Information Modeling (BIM) programs that you might be using in your company, as ArchiCAD or Vectorworks. But for simplicity's sake, I'll focus on Autodesk package as its best known. And anyways, a laptop that works well with these programs is just as good for other BIM packages.
In the 2nd part of this guide, I'll give 6 best laptops for architecture and why I picked them.
Performance
The key to the best laptop for architecture is hardware performance. Everything else is just icing on the cake. If the applications you depend on can't run smoothly – there's no point in trying to spend money on other aspects of a laptop. Of course, an expensive powerhouse is not always necessary – in many cases, especially for students, even a mid-range machine can do the trick.
Major

Core i7 Processor

The processor is the core of any performance-driven computer. In the past few CPU generations, Intel has expanded its mobile i7 series. Now it includes some processors that in my opinion are closer to other i5s that to their top-of-the-line i7 models. At the end, it means, that unless you're getting an i7 CPU (or the very best i5 chips) – you'll be limited in your workflow.

So here are the EXACT models I would insist on when seeking for the best laptops for architecture:

So here are the EXACT models I would insist on when seeking for the best laptops for architecture:
[$700-$900] Best i5s: i5-7300HQ, i7-7700HQ
[$700-$1200] i7 U-series (for better battery life): i5-7200U, i7-6500U, i7-7500U
[$900-$3000+]i7 HQ/HK series (for best performance): i7-6700HQ, i5-7300HQ, i7-7700HQ, i7-7820HK
Major

16GB of RAM

Memory is important for multitasking and for working with large projects. 90% of the time, 8GB is enough for architecture software IF you're not running many other applications in the background. But when you have other applications running or when you're working on a large project for hours – having only 8GB will take a toll on overall performance.
Why you should get 16 GB
First, you laptop will start being more liberal with its memory, which is a good thing. You see, when a computer has 8GB, it will be more aggressive when throwing away not-recently-used applications out of its memory. And sometimes, "not-recently-used" can mean just a few minutes. That results in lag when switching between multiple applications or even multiple files/projects in the same app.
But when you have 16GB or more – memory manager will keep everything you're working on in your super -fast memory instead of throwing it away or moving it to a slower disk storage. That's why even if right now your 8GB PC is actively using 6-7 GB, if you'd add extra 8GB, it would report using 9-11 GB for the same apps! But this time, it could switch between these tasks that much quicker. And it's not about the time required to switch – it's about keeping yourself in a lag-free environment which results in a productive flow-like state.
And second, there are almost no reasons NOT to get more memory. It is very light, it consumes very little power (DDRxL) and it is DIRT-CHEAP. Sometimes you might see a surprisingly steep price difference between 8GB and 16GB (and 24/32 GB) variations of the same laptop. Almost always it's just a basic attempt by manufacturers to get a 2x-4x return on a basic upgrade. But if you're getting a large 15″ or 17″ laptop, you can get easily buy additional memory sticks and upgrade it yourself or ask a professional/tech-savvy friend to do it. Smaller laptops are not as forgiving when it comes to upgrades – even basic upgrades might be against their warranty or the memory might simply be non-upgradable.
Minor

Storage
Storage size
The requirement for storage is very simple – 500GB or more. Depending on your budget limits, there are a few different ways to reach this amount of storage. But at the end of the day, it should be reached in one way or another.
Storage type
As always, SSDs are preferred to HDDs. The reasons are good and plenty: unmatched speeds, durability, lower power consumption, easier maintenance (HDDs require defragmentation) and superior resistance to external damage.
If you haven't had a laptop with an SSD, it is the single best upgrade you could do to improve your day-to-day experience when using a laptop.
But as an architect, you do not necessarily need to get an SSD, especially if you're looking for a laptop at $900 or under. That's because SSDs primarily speed up your startup times and general initial setup: opening AutoCAD/Revit, all of your projects, web browser and other software (Revit & AutoCAD sometimes take a solid minute to load). But once everything is loaded in the memory – you're good to go even if you don't have the fastest storage drive.
Combining storage types
Since you do not absolutely need to get an SSD, there are 4 ways how to reach your storage size target:
[cheap] HDD only: cheap, a lot of storage (500GB – 2000GB)
250GB SSD & HDD: is often found with laptops at $1000 mark and above. It is based on the idea of keeping the most performance-sensitive files on the fast SSD. That includes Windows, your architecture software suites, and your (recent) project files. HDD is then used for everything else.
500GB SSD: this setup is similarly priced as the 250GB SSD + HDD setup. It allows keeping ALL your projects and other resources on the super fast SSD. But it might demand a "cleaning session" once you approach the 500GB mark.
500GB+ SSD & HDD: one of the best setups if you're going for a 15-inch or 17-inch laptop as these have multiple storage slots. Laptops with multiple drives cost at least $1100.
(multiple) large SSDs: the best storage setup you could ask for. Unfortunately, there are very few laptops on the market that come with 1000GB and only a few upgraded models come with 2000 GB in SSDs. This excess storage allows setting up backups or enthusiast-level performance through RAID0 setup. This is entirely optional even for high-level architecture professionals with deep pockets.
I have not covered the hybrid hard drives as they're fading out from the laptop market. Performance differences between SATA and PCIe interfaces are also irrelevant for architecture.
Major

Graphics

A graphics card is important for Autocad, Revit and 3D software in general. And there are 3 options depending on your needs and the amount of money you can spare.
Integrated chips
The cheapest option is to go for an integrated graphics chip. These modules come by default with every laptop as they're inside the processor. That means some flavor of Intel HD Graphics which are as basic as modern graphics chips get. I advise avoiding laptops that have only integrated graphics unless you're on a tight budget (under $750). If you cannot go above that – at least get a 6th or 7th generation Intel Core processor. These have slightly better graphics than the older CPUs.
There are some decent integrated chips released in Intel Iris (Pro) line. But these come in a lot more expensive notebooks which have dedicated video modules anyways.
Nvidia GeForce
This is the option I would recommend for most. Nvidia GeForce is a consumer-graded line of GPUs and it can offer enough muscle to drive even the most visually intense applications.
Anything below GTX 950M is barely faster than the free integrated options. Starting with 950M, everything else is very predictable – 960M is better and most often found in laptops starting at $800. Now it is possible to get 1050M at a reasonable price of ~900$, so saving up 100$ can be a great long-term investment in terms of performance.
Nvidia Quadro/AMD FirePro
Quadro and FirePro are known as professional and CAD-certified cards due to their optimized drivers which offer better graphics stability (read as "fewer crashes"), superior OpenGL performance, which is important for some 3D modeling applications, especially when rendering the final versions of your work.
Due to their limited benefits and steep pricing, I would deem these cards unnecessary for most architects and nearly all architecture students. Nevertheless, if you want the absolute best laptop for architecture, Quadro/FirePro cards are the way to go.
In short:
| Price range | Expected graphics solution |
| --- | --- |
| under $800 | Intel HD Graphics / Iris Pro |
| under $1200 | Nvidia GTX 1050M |
| under $1500 | Nvidia GTX 1060M |
| $1500 and above | Nvidia GTX 1080M or Nvidia Quadro or AMD FirePro cards |
TL;DR
Under $800 – go for a 7th-generation Intel Core processor which has a decent integrated video module. Under $2000 – go for Nvidia GTX 1060/1080
Great additions
What would be nice-to-have?
Optional

Good display

A good display could be split into 4 key criteria.
Resolution
Resolution describes how many pixels are on the screen. In theory, you should prefer getting a higher resolution display to a lower one but due to some awkwardly scaled interfaces in some software for architects, even a Full HD (1920×1080) resolution is fine.
Panel type
In its basic form, panel type identifies a way the sub-pixel array is formed and arranged. The best-known panel type is IPS. On average, IPS panels have better contrast and a lot better viewing angles. That way, the colors are not shifted when looking from a side or from above. It is usually found in premium laptops.
Brightness
A bright screen is crucial when working outside or near a window on a sunny day. Sadly, this metric is rarely mentioned in laptop spec sheets. But in the recommendation section of this guide, I'll identify which laptops have good brightness and which do not so you can judge whether they're right for you. Usually, this type of metric is measured only by 3rd party reviewers with proper tools.
Color accuracy
Good color representation helps out to be certain that your clients are actually seeing the same colors as you're. Of course, it also depends on the screen they're viewing it on, but knowing that at least you got your vision right is helpful. This metric is also only found in extensive laptop reviews.
Basic screen metrics guidelines
| | Satisfactory | Great |
| --- | --- | --- |
| Panel | IPS | IPS |
| Resolution | 1920×1080 | 3200×1800 |
| Brightness (avg.) | 260 nits | 330 nits |
| Contrast | 800:1 | 1200:1 |
| Adobe sRGB | 80% | 95% |
Best laptops for architecture
1
Best cheap laptop for architecture
i7-7700HQ
|
960M
|
8GB RAM
|
1000 GB HDD
|
1920×1080
|
2h
By far the best option if you want a cheap laptop for architecture. It comes with a decent GPU for rendering 3D Models, however its performance is getting very close to recent Intel HD integrated graphics cards so working on larger projects may be sluggish in some scenarios.
Its processor is the star of the show. It comes with a CPU that is usually found in laptops ~$1000 and above. That's why it's even more surprising how it even boasts a Full HD IPS panel. I didn't find precise display benchmarks but my best guess is that it has one of the low-end IPS panels and possibly weak-ish ~240 nit brightness.
Its processor is the star of the show. It comes with a CPU that is usually found in laptops ~$1000 and above, but on the other hand, it lacks IPS, even though it is rare to have IPS in such price range. At least display benchmarks are decent. Contrast is 1:800, but maximum brightness is only 200 nitts. Thankfully the screen itself displays high-quality colors. (95% sRGB & 60% Adobe RGB)
Overall, its processor, decent display, and 1 TB HDD storage make it a great option for anyone who's an architecture student or not a full-time architect yet.
View on Amazon
2
Best laptop for architecture under $1000
i7-6700HQ
|
960M 2GB
|
16GB RAM
|
1000 GB HDD
|
15.6″ IPS Matte 1920×1080
|
3h
I recommend this particular Asus ROG for a wide range of purposes because it's a very good laptop if you don't need strong battery life.
As one might correctly guess, it is designed for gaming. But gaming laptops often are the best substitutes for a much more expensive workstation-type laptop.
This Asus model passes all the performance tests with flying colors. Its processor (i7 6700HQ), graphics card (GeForce 960M) and memory (16GB) are all above-average and they would have no trouble handling architecture software. And unlike many cheaper gaming laptops, it has a good display: 300 nits, 1100:1 contrast and 80% Adobe sRGB coverage.
View on Amazon
3
Mid-range gaming laptop suitable for architects
i7-7700HQ
|
1060
|
16GB RAM
|
250 GB SSD
|
1920×1080 IPS
|
3.5h
This ASUS ROG laptop is very similar to the MSI above. The only significant differences are double the size of RAM and a powerful 1060M GPU. If you need great performance and you're OK with short battery life and an average screen (260 nitts, 500:1, ~100% sRGB 75% Adobe RGB) – MSI GE62 Apache Pro is a no-brainer. The only drawback is that there's no additional HDD storage. 250 GB SSD for the long run won't be enough. You'll either need to buy external USB HDD or install a new one on SATA 3 connection.
View on Amazon
4
Best ultrabook for architects
i7-6700HQ
|
960M 2GB
|
16GB RAM
|
500 GB SSD (PCIe)
|
15.6″ Touch IPS 3840×2160
|
5h 40min
If you'd trade ASUS ROG performance for 2 extra hours of battery runtime (on Wi-Fi), a lighter frame with IPS/Touchscreen and a 4K display – you'd have this Asus ZenBook Pro.
Out of this list, this Asus laptop is the easiest one to carry around – it offers decent battery life of 5 hours 40 minutes and it's thinner and lighter than other 15.6″ notebooks. Of course, do not expect for the battery to last long if you're using heavyweight architecture software.
View on Amazon
5
Not expensive laptop with Quadro graphics
Xeon E3-1505M
|
Quadro M2000M
|
16GB RAM
|
250 GB SSD (PCIe)
|
1920×1080 IPS
|
8h 30min
Lenovo Thinkpad P50 is one of the cheapest laptops with a CAD-certified video card. I would consider it a great option if you absolutely need a Quadro card but you don't need an expensive higher-range model.
This Lenovo Thinkpad P50 has a reliable Xeon E3-1505M i7-6700HQ processor which ensures that while working on a project PC doesn't suddenly crash. It rocks Nvidia Quadro M2000M, 16 GB of RAM and 256 GB SSD for Windows and most important architecture applications. A drawback of this laptop is it lacks additional HDD, so once again you'll have to either install HDD on SATA III or buy external USB storage device.
I would suggest upgrading its storage up to 500 GB SSD and/or additional 2 TB HDD. For heavy multitaskers, there's an option to upgrade up to 32GB of RAM which would round out workstation as the absolute best laptop for architecture.
Due to its huge 9-cell battery, it can last around 8.5 hours. This Lenovo workstation also comes with a solid list of ports:
HDMI
DisplayPort
USB 3.1 Type C
4x USB 3.0
It is one of the best-reviewed workstations with a good keyboard for extended work sessions.
Its display is of average quality though it comes with an IPS panel:
brightness: 260 nits (~average)
contrast: 750:1 (average)
color gamut: 58% sRGB (~decent)
View on Amazon
6
Best laptop for architecture under $2000
i7-6820HK
|
Quadro M1000M 2GB
|
8GB RAM
|
500 GB SSD (PCIe)
|
1920×1080 IPS
|
5h
The last laptop in this list switches things up with a high-end Intel i7-6820HK processor and Nvidia Quadro M1000M.
Due to its compact and lightweight design and performant specifications, battery lifetime got slightly sacrificed, but for the better cause as it weighs less than 1 kg of similar types of laptops ( HP's ZBook 15, Lenovo's ThinkPad W541 or Toshiba's Tecra W50). This Dell workstation also comes with a solid list of ports:
HDMI
USB 3.1 Type C (Thunderbolt interface)
2x USB 3.0
It is one of the best-reviewed workstations with a good keyboard for extended work sessions.
I would suggest upgrading its RAM capacity up to 16 GB as 8 may not be enough if you're a heavy multitasker.This would round out the workstation as the absolute best laptop for architecture.
Its display quality shines comparing to previously mentioned laptops. 1000:1 Contrast, ~390 nitts brightness and color gamut – 100%. If you're looking for a performant and near-perfect quality display, this is the best pick you can get for architecture.
View on Amazon
MacBooks for Architecture
Buying a MacBook is not ideal. Unlike some other industries, architecture applications sometimes do not have a MacOS version – for example, Revit. Of course, going for dual-boot/Parallels could be an option, but that extra inconvenience should make you think why you're paying extra for a MacBook just to use Windows. The best MacBook Pro models are viable options for architecture but I would only recommend them if you need a very good battery life and you will not depend on Windows software.
Table of Best Laptops for Architecture
If you have any additional questions or you'd like that I'd pick a laptop for your specific use-case – leave a comment down below and I'll get back to you.