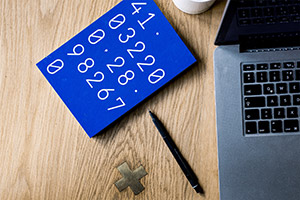 One of the best things about League of Legends is how well optimized it is for cheap laptops. That's why you don't have to break a bank if you just want a notebook for casually playing LoL. Apart from that, League scales pretty well into better hardware (except for multi-core usage, but that's a problem for many games with lock-step engine). But if we want to find the best laptop for League of Legends, there's some research to be done.
Quick update. Last guide update: November 15. I've decided to refresh the guide with the latest laptops with the new Intel Core 7th gen processors and Nvidia GTX Pascal video cards.
In short, expect to spend under $800 for a basic laptop for League, powerful laptop – under $1300 and around $1500 for some of the best laptops for League of Legends. The latter will be able to handle gaming way beyond LoL.
So what are we looking for?
LoL requirements
League of legends has ridicoulously low minimum and recommended requirements. That's why even most entry-level laptops will be sufficient to play LoL.
At the same time, there are plenty of reasons to get a more expensive laptop for LoL if you've got the budget for it.
Obviously, you might need a laptop with better specs for other games. Few PC games are as accessible as League is, so you'll need to spend some cash on latest hardware if you like to keep on top on the latest releases. But since you're getting a laptop for LoL now, I guess you're sticking with it for a while and I won't assume that you need a laptop with a top-notch graphics card.
But even if you only see yourself playing League of Legends for the next few years, you might need a better rig if you're considering streaming. Even if you're not dreaming about going pro, having an occasional stream for a couple of your best mates can be fun.
Now I'll break down all main requirements one-by-one.
Major requirements for a League laptop
Major requirement Mid/Higher-range processor
If laptop hardware was a team, the processor will be your mid and your carry and you should treat it like it.
To begin with, any latest generation i5 processor is enough for League of Legends. But if you want a more powerful laptop, you'll need to get an i7 processor, likely i7-6500U or 6700HQ. These models will not limit LoL framerates and they can keep the game running absolutely smooth during team fights or when your computer is doing another process in the background.
Since the processor market is very stable and each processor has carved out its own price range, these are the processors you'll most likely see (or, at least, you should see) at these prices:
| | |
| --- | --- |
| Under $700 | Intel i7-5500U, i5-6200U, i3-7100U |
| Under $1000 | Intel i5-7200U, i7-6500, i7-7500U |
| Under $1800 | Intel i7-6700HQ |
| Above $1800 | Intel i7-6820HK, i7-4720HQ |
| (Usually) above $2500 | Intel i7-6920HQ, Xeon E3-1505M |
Major requirement Dedicated graphics card
Riot has done a pretty good job optimizing League of Legends for integrated graphics. You can run LoL smoothly on a 1920×1080 resolution with medium-ish settings.
Now, that might be enough for an entry-level laptop but to get a highly-detailed 1080p with 60 FPS I'd urge you to go for a dedicated graphics card. In contrast to Intel's built-in chip, it can deliver smooth and high framerates.
| | |
| --- | --- |
| Under $800 | Intel HD 5500, Iris |
| Under $1400 | Nvidia GTX 950M, 960M, 965M |
| Above $1400 | Nvidia GTX 1060, 1070, 1080 |
You might have noticed that I have not mentioned GTX 970M and GTX 980M. These video cards have been the "victims" of the GTX 1060. 1060 is a new kid on the block that surpasses the performance of the previous generation cards (970M/980M) and often undercutting them in price. That's why I recommend either going for 940MX as a budget option, 960M as a mid-range card and 1060 or better for a top of the line gaming laptop.
Minor requirements for the best laptop for League of Legends
These extra requirements are not critical to run the game but they are a worthwhile addition to any gaming laptop if you can spend the money for it.
Minor requirement Large SSD
2016 is the year when we'll finally see large SSDs (500 GB and up) to finally start pushing out various 128/250 GB SSD + 1 TB HDD setups.
What does it mean for League?
Nothing too substantial. If anything, it means you'll be able to keep your games on your system drive and not worry about reaching your storage cap with your next patch/download. And you should keep LoL on SSD for a quicker launch. Though, to be honest, login queue has probably delayed playing League more than any hard drive could… :'(
Though, if you're only using some basic software, playing a few games on Steam and League of Legends, even the dreaded 128 GB SSD could be enough. Gasp!
Minor requirement High-end processor for streaming
For streaming LoL, I wouldn't suggest anything below Intel Core i7-6700HQ. And for even better results, you should prefer laptops with i7-6820HK.
Some great laptops for League of Legends
1
Budget laptop for League with SSD
i7-6500U
|
GTX 940MX
|
8GB RAM
|
250 GB SSD
|
15.6″ 1920×1080
Acer Aspire E 15 E5 is one of the few laptops that I can easily recommend for nearly every use case if you just need a basic laptop ~$700.
| | | |
| --- | --- | --- |
| Major | CPU | This laptop comes with Intel Core i7 6500U. That's enough to run League comfortably. |
| Major | GPU | It's very surprising to see a discrete video card on a $700 laptop. Yes, it's not the best – far from it – but it handles LoL a lot better than integrated GPUs from Intel. I'm happy that there's a decent GPU even for the budget option. |
| Minor | Large SSD | It's not large, but 256 GB is not nothing. That should be plenty if you don't install make other games. |
| Minor | High-end processor for streaming | This laptop is not for streaming but you could stream with very low resolution and very light compression. |
2
Solid mid-range laptop for League
i7-6700HQ
|
960M 4GB
|
12 GB
|
256 GB SSD
|
15.6″ IPS 1920×1080
Lenovo Y700 is a very Solo-Mid solid mid-range gaming laptop that has just enough in every category. For most players, there's not much reason to go above this laptop unless you need a powerful machine for ~3 years, you want to play some new games and/or you'd like to stream your matches on Twitch, Plays, etc.
| | | |
| --- | --- | --- |
| Major | CPU | It's just right. Actually, it's more than you'd need for LoL. You can keep a lot of other programs open while playing League, hell, you can play Hearthstone while you're in the solo queue or something. |
| Major | GPU | Just like the processor, GTX 960M has plenty of horsepower to handle gaming way beyond LoL. |
| Minor | Large SSD | I wouldn't consider 256 GB large, but that entirely depends on case-by-case. I know that for many it would be enough. If that's not enough – you can always upgrade laptop's insides or, at least, get some (tiny) external drive. |
| Minor | High-end processor for streaming | Even if it's not the best processor you can get for streaming, it's good enough for some good quality presets for streaming 720p using OBS or XSplit. |
3
i5-6300HQ
|
1060 3GB
|
16 GB
|
1 TB HDD
|
15.6″ 1920×1080
ASUS FX502VM-AH51 is a relatively cheap laptop considering it comes with Nvidia GTX 1060 and i5-6300HQ.
| | | |
| --- | --- | --- |
| Major | CPU | i5-6300HQ is fast enough for LoL. It's a level below 6700HQ but still it's a well-suited CPU for gaming – it performs better in games than i7-6500U/i7-7500U. |
| Major | GPU | This particular Asus model has an amazing GPU – it's by far the best graphics card in this price range. 1060 performs similarly to 980M which was the top dog in laptop graphics cards just a year ago. |
| Minor | Large SSD | It doesn't have one. That's a bit dissapointing for a laptop at this price point. You could trade out the GTX 1060 for faster 6700HQ CPU, a weaker 960M GPU and a 120GB SSD in ASUS ROG GL752VW-DH74 at a similar price. |
| Minor | High-end processor for streaming | Since it's a quad core processor without hyperthreading, it can handle streaming at 720p but hardly anything more. But we can just ignore the CPU in this regard as we're getting a very good GPU. We can leverage Nvidia GTX 1060 for livestreaming. |
4
Best laptop for League of Legends and streaming
i7-6700HQ
|
GTX 1060 6GB
|
32 GB
|
512 GB M.2 + 1 TB HDD
|
17.3″ 1920×1080
If you want a laptop for streaming league of legends, I recommend checking out Asus GL702VM-DB71. For a reasonable price, it manages to pack a great set of key requirements of CPU+GPU+RAM+SSD.
| | | |
| --- | --- | --- |
| Major | CPU | If you don't want the best laptop money can buy (which would have 6820HK or 6920HQ CPU), going for the i7-6700HQ is still a solid choice. |
| Major | GPU | GTX 1060 with 6 GB of RAM can easily drive multiple displays (through HDMI, mini Display Port and USB 3.1 C w/ Thunderbolt). It's fast enough to play LoL on the highest settings you can imagine. Max Anti Aliasing, 4K, all visuals maxed out etc. |
| Minor | Large SSD | Check. A large 500 GB SSD and 1 TB HDD for your static files is enough for most gamers. |
| Minor | High-end processor for streaming | You can use either the CPU or GPU for streaming on Twitch. For this particular laptop, using the GPU is a better option just because GTX 1060 is a desktop-level graphics card whereas no mobile CPU can reach the performance delivered by desktop processors. This mismatch in performance leaves a lot of potential GPU power that can be put into use when streaming. |
Table of Best Laptops for League of Legends
That's about it for my suggestions. There are many other laptops that will work smoothly with LoL. These 4 are my best suggestion for League of Legends in their budget range. I've compared just over 100 laptops to pick out these 4 but if you have some specific reasons for some other brand/model – the guidelines I have outlined should help you out.
GL HF.