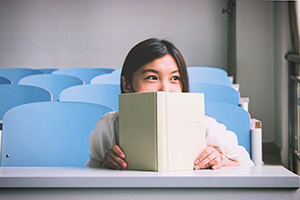 2018 September Update. Luckily, nursing students do not need to have some specific requirements for a laptop which make almost any laptop a viable option for the course. At the same time, lack of clear guidelines makes it hard if you're determined to get the best laptop for nursing students, even if for your own limited budget.
In this post, I've taken up the task of researching and comparing a whole lot of hottest laptops (over 400!) to find the best of the best. In essence, I've compiled all the relevant information out of a bunch of blog posts, articles, forums and university guidelines with some EXACT requirements for a laptop that are rarely found online.
First off, I'll start off by examining what an average nursing student needs, describing to the T what you should get, what is not important and where you should make decisions on your own if you want the best laptop specifically for you. At the end, I'll list out the best laptops for nursing students and what are their strengths and if there are any "gotchas" that you should be aware of.
Let's begin by defining what we mean by "best laptop for nursing students".
What is important for a nursing students laptop?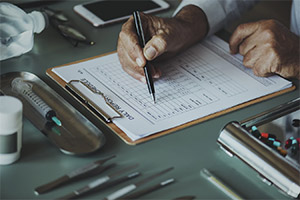 As a nursing student, you'll need to deal with office apps, research on the web and, possibly, some domain-specific software (for example, statistical programs). There are some basic requirements online outlining what laptop you'd need for the course:
Windows 10 Pro or higher (not Windows RT) or OS X
Intel Core i5 or higher
14" HD display or larger
Integrated webcam
6 GB memory or higher
250 GB hard drive or larger (solid state recommended)
These are not particularly demanding specs. Let's go through them one-by-one:
Windows laptops and OS X laptops are both fine. That means that Chromebooks are out of the question (according to this particular school which might not always be the case for other colleges/university). Also, explicitly excluding Windows RT means that operating systems found in tablets and some 2-in-1 laptops are not enough.
Performance
Processor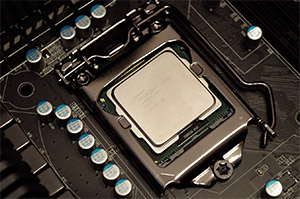 Nursing students mostly have to deal with basic word processing/excel spreadsheet work, email, web-surfing and occasionally some statistical software. That type of work does not need a good processor. But there are a few types of processors I'd avoid still. First off, all Windows laptops with Celeron and Pentium processors should be ignored for good. Only Chromebooks can function properly on these slow processors but even then I'd suggest going for an Intel Core i3 CPU instead
It is quite easy to know if a laptop has one of these slow CPUs. In short, any Intel processor that is not in Core series (does not have a prefix of i3, i5 or i7 before its model name) – is most likely either a Celeron, Pentium or Atom CPU.
With these processors out of the question, there are 3 classes of processors to consider:
Low-end Core i3: i3-6100U, i3-7100U, i3-8130U
Mid-range Core i5 and i7 U series: i5-6300HQ, i7-7500U, i5-8250U
High-end i7 HQ and HK series: i7-6700HQ, i7-7700HQ, i7-8750H
Any processor of those will be OK, but unless you have some specific needs or a very tight budget – sticking with the mid-range processors is your best bet.
Laptops with i5 CPUs are significantly faster than i3 CPUs and they're not that much more expensive: average price for a laptop with i3 CPU is $400, with i5 – $580, and with i7 U – $800.
At the same time, nursing students might as well avoid getting the fastest i7 HQ processors if they want to regularly take their laptop to lectures. That's because these processors can drain a lot of juice out of a battery. That's why there are only a handful of laptops that have top-of-the-line performance and a long all-day battery runtime. And these laptops usually cost around $2000 – 15-inch Apple MacBook Pro is a good example of that.
Storage
SSDs are the way to go when it comes to laptops for nursing students. Their main drawback – price per Gigabyte of storage – is not as important in medical fields. A 32GB Chromebook or 128GB Windows/MacOS laptop is enough for daily use and studies if you're not a gamer. And if your budget allows it – you could go for 250GB to make sure you're not running out of space for files any time soon.
Who could benefit from more storage?
If you have a large collection of music/movies stored on the laptop and you don't have a fast internet connection for storing that in the cloud. Worth noting, if you are streaming your music or videos online (via Youtube, Netflix, Spotify etc.) – you do not need additional storage.
Non-casual gamers with large Steam collection or just a large collection of latest realeases that can take up ~10GB of storage space.
Anyone actively working with audio/video – if you like to make music and/or especially videos – 500GB would be a better starting point.
I would not advise going for regular spinning HDDs – they're a lot slower, less durable, not as resistant to damage as SSDs, less power efficient and they slow down over time without proper defragmentation. But for budget laptops (that are not Chromebooks) – an HDD is an OK option if you're tight on budget and you're certain that you need more than 120GB of storage space.
In short, stick to 120GB to 500GB of SSD storage – anything above that is not necessary for nursing students.
RAM
You should avoid 2GB laptops just as I advised to avoid Intel Celeron processors. 4GB is good enough for the budget models and it has to be a starting point no matter what type of laptop you're searching for.
8GB has been the RAM sweet spot for the last 5 years. And it's still the perfect amount of memory for nursing students.
What about 16GB? Unless you're a very heavy multitasker (20+ browser tabs, ~10 applications open) – there is no good reason to go beyond 8GB. Of course, if you fancy a laptop with 16GB – there are virtually no drawbacks to having more memory.
Portability
Lightweight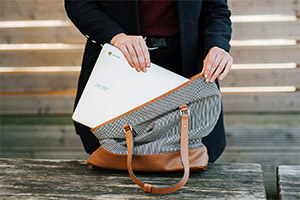 Will you be carrying it to school? Usually, it is not necessary. And there's nothing wrong to take notes the old fashioned way.
But if you'd like to take to the lectures – go for a lightweight laptop because you'll be carrying heavy books already.
What exactly is a "light laptop"? Well, it depends on the laptop size:
| Laptop size | Lightweight | Average | Heavy |
| --- | --- | --- | --- |
| 17″ | 6 lbs (2.7 kg) | 7.7 lbs (3.5 kg) | 8.4 lbs (3.8 kg) |
| 15″ | 4.8 lbs (2.2 kg) | 5.4 lbs (2.4 kg) | 6.0 lbs (2.7 kg) |
| 14″ | 3.5 lbs (1.6 kg) | 4.2 lbs (1.9 kg) | 4.7 lbs (2.1 kg) |
| 13″ | 2.6 lbs (1.2 kg) | 3.3 lbs (1.5 kg) | 3.7 lbs (1.7 kg) |
| 10″-12.5″ | 2.2 lbs (1.0 kg) | 3.1 lbs (1.4 kg) | 3.4 lbs (1.5 kg) |
Battery Life
A long battery life ensures we can use it for a whole day on campus. Usually, 8 hours or more while running WiFi at ~30% screen brightness would be ideal but even a bit weaker battery of ~6 hours can suffice since there are opportunities to charge the laptop between lectures.
Great additions
What would be nice-to-have?
Quality display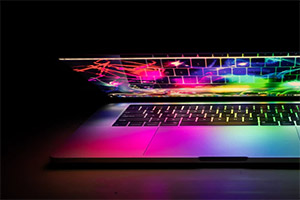 Out of all screen metrics, 2 are most relevant for nursing students and daily laptop use in general.
First, IPS Panel should be high on anyone's list. It is one of the few laptop qualities that can be easily spotted by a non-expert. In short, IPS (and IPS-type) panels are crucial for good viewing angles and above-average contrast and accurate color representation.
IPS panels are found at any price point but laptops that have at least an i5 processor + 250 GB SSD + IPS panel cost at least $800.
Second, good screen brightness< is another big plus, especially when working outdoors or besides a window on a sunny day.
Unfortunately, screen brightness is rarely mentioned in product description – usually, this has to be figured out via a Google search with model name and "screen brightness". Some in-depth reviews have various display benchmarks and a display brightness is the most common out of them. You should look for <~300 nit average brightness (~315 max brightness). Though, this is rarely the case for cheaper laptops as the display is one of the first things to suffer when manufacturers build a budget laptop.
Finally, it's worth noting that resolutions below Full HD (1920×1080) are acceptable only for laptops under $350.
What is not important
Graphics card
Unless you're an avid gamer, there aren't any reasons to go for a dedicated video card. Nowadays, Intel's integrated options that come with every Intel processor are fast enough to handle video streaming, casual gaming and work with heavy duty software like Photoshop. They still can be a benefit for anyone professionally working with multimedia but that's irrelevant in our case.
Specifications for the best laptop for nursing students
Requirements for a nursing students laptop
Minimum
Recommended
Processor
Intel Core i3
Intel Core i5 or i7 U-series
Storage
128 GB SSD or 500 GB HDD
250 GB SSD or 500 GB SSD
Memory
4GB
8GB
Weight, lbs (kg)
under 13″ – 3.1 (1.4)
13″ – 3.3 (1.5)
14″ – 4.2 (1.9)
15″ – 5.4 (2.4)
17″ – 7.7 (3.5)
under 13″ – 2.2 (1.0)
13″ – 2.6 (1.2)
14″ – 3.5 (1.6)
15″ – 4.8 (2.2)
17″ – 6.0 (2.7)
Battery life (on Wi-Fi)
5 hours
8 hours
Display
TN, 220 nits
IPS, Full HD, 300 nits
Best laptops for nursing students
Best Chromebooks for nursing students
1
Best Chromebook for nursing students
Intel Celeron N3160
|
4GB RAM
|
32GB SSD
|
14″ IPS
|
3.4 lbs (1.6 kg)
This is the cheapest viable option I would recommend if you need a laptop for daily use. It has Intel Core i3-5015U processor which is one of the better ones you could find in Chromebooks.
It will not be able to run Windows/MacOS software since it is suited for writing, spreadsheets, and internet browsing. For assignments, you can use Google's free Docs, Sheets, Slides, and Drawings. These documents can be exported to Windows-compatible formats, so if that's all you need a laptop for – Chromebook is a great way to save you some money.
There are other, cheaper Chromebooks – and if you need one only for a light use – you could get 11″ Acer Chromebook under $180.
View on Amazon
Best Windows laptops for nursing students
2
Best mid-range laptop for nursing students
i5-7300U
|
HD 620
|
4GB RAM
|
128 GB SSD
|
13.5″ Touch IPS 2256×1504
|
10h
Surface Laptop is one of the top contenders for the best nursing laptop. There are plenty of other Surface variations to choose from, but this one stands out for being a great value deal.
Surface Pro and its laptop counterpart have been gaining popularity in colleges and universities. Now, you're bound to find someone in your course with a Surface product. And there're a few good reasons why – Surface line is great for students due to its portability and tight integration with Microsoft Office suite. That makes it one of the best laptops for a nursing student.
It is light, good looking, has a good display and decent performance. It's not great if you want a professional-grade multitasking machine but it's good for everything else.
View on Amazon
3
A MacBook alternative with Windows
i5-8250U
|
UHD 620
|
8GB RAM
|
256 GB PCIe SSD
|
13.9″ Touch IPS 3000×2000
|
10h
Huawei MateBook is a good mid-range laptop that is basically a cheaper MacBook. It offers everything a MacBook would but on Windows. That's a great combo for a nursing student.
It has an unorthodox webcam position under the screen which is good if you're concerned about privacy but not so great for web calls as it's well below eye-level.
At the same price you could also go for a very similar Surface Laptop version.
View on Amazon
4
The lightest laptop for university
i7-8550U
|
UHD 620
|
8GB RAM
|
512 GB SSD
|
14″ IPS Touch 1920×1080
|
12h
If you want the lightest possible laptop but you also want good performance with it – check out LG gram. It's the star of the super slim laptop market as it offers a good processor and twice the SSD space than the equally price MacBook Pro and an outstanding battery life.
It's not perfect – it has a poor trackpad and that's a shame since trackpad is the main way of interacting with a portable laptop so you'd expect it would be top notch. Also, LG has a long road to reach Apple when comparing their customer support.
View on Amazon
MacBooks for nursing students
5
Best MacBook for a nursing student
i5-8259U
|
Iris Plus Graphics 640
|
8GB RAM
|
256 GB SSD
|
13.3″ IPS 2560×1600
|
10h
Any list of top laptops for a university student will have some type of MacBook in it. In this case, since we're talking about the best laptops – I had to include Apple MacBook Pro. It has been recently updated with new hardware and more up-to-date port selection.
You can use Apple's own Office suite (Pages, Numbers, and Keynote), Google Docs or Microsoft Office – often schools provide this type of software with a huge discount.
View on Apple.com
Table of Best Laptops for nursing students
And that's about all you need to know to pick out the best laptop for nursing students. If you have any questions, feel free to leave a comment below!