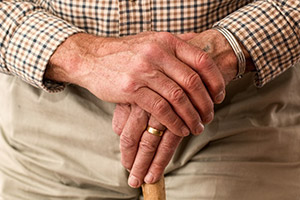 The requirements are not that high if you're searching for the best laptop for seniors. But that doesn't mean we can just buy the cheapest branded piece of metal with a screen and hope it goes fine. If you're buying a laptop for yourself, getting a laptop that will last is a good investment. And if you're buying it for a close relative – the last thing you want is to make them feel as you've bought them the bare minimum you could.
What we are searching for the best laptop for seniors?
Basic performance
Any modern laptop will do performance-wise. There's no need for anything fancy or complicated. I would simply advise not to get a laptop with a Celeron, Pentium or Atom processor if it's not a Chromebook.
If you don't know what Chromebooks are – they are not expensive basic laptops designed for the internet age. That means they are not designed with demanding software or gaming in mind. Instead, Chromebooks focus on ease of use, long battery life, and simple design. They run Google's own Chrome OS instead of Windows or MacOS. This system is very friendly to somebody who hasn't use a laptop or only needs one for very basic tasks: browsing the internet, video chatting with friends and relatives, watching movies and working on basic documents. All of that should be more than enough for most seniors.
Now, let's get back to the topic.
Any Intel Core M/i3/i5/i7 processor will be just fine for a Windows laptop and for a Chromebook – any processor will do.
When talking about RAM, you need to remember 3 numbers:
2GB – minimum for Chromebooks
4GB – minimum for Windows laptops
8GB – plenty for any task. Anything above 8GB is targeted to professionals and gamers.
Finally, you can ignore graphics cards altogether. Even a basic integrated chip in any Intel/AMD processor has enough muscle to drive basic daily tasks.
Just enough of storage space
I recommend getting a small SSD storage.
Getting a laptop with slower and larger spinning HDD is also a decent choice. But SSD laptops will feel responsive and fast for many years to come. They are also quieter and more resistant to damage if a laptop is dropped on the ground. That's why I urge you to go for an SSD type of storage.
Even 16GB of space for files is enough, especially for a Chromebook. For Windows laptops, I'd go for at least 32GB just because Windows can take up almost half of it from the start. Unless you have a clear reason why there's no need to insist on more than 32GB of solid state drive space.
Satisfactory screen
From a wide array of screen specs, I would primarily focus only on a single requirement – panel.
If possible, I would go for an IPS panel – they provide good viewing angles for Skype video calls. Laptops with IPS panels cost barely more than laptops without them.
Meanwhile, all the other display metrics can be ignored.
Some of you might be thinking about screen resolution. But honestly, even I can barely tell the difference between a Full HD and a super high resolution (QHD or 4K) display when I put it at an arm's length away. At the same time, I can tell a difference between IPS and non-IPS displays just be moving my head. That's why you should focus primarily on the panel. In short, for a senior, even a basic HD resolution is OK though a Full HD display would be a nice bonus.
Easy to carry
Having a lightweight laptop is crucial if the laptop is supposed to be more than a desktop-replacement. Unsurprisingly, weight is tied to a laptop's size and you should adjust your expectations depending on the size you're targeting for.
I think most should choose a laptop between 13.3″ and 15.6″ in diagonal screen size. But a 17.3″ could be a viable option for some older people that need a lot of screen space for comfortable reading. At the same time, don't forget that huge 17.3″ laptops have short battery life and are more problematic to move. That's why I recommend sticking to 13″, 14″ and 15″ laptops.
That's why 11″ laptop could be frustrating to use for anyone above 50. Their keys are small, trackpads very sensitive relative due to their small size and details become difficult to distinguish.
| Screen size | Light | Average | Heavy |
| --- | --- | --- | --- |
| 17″ | 6 lbs (2.7 kg) | 7.7 lbs (3.5 kg) | 8.4 lbs (3.8 kg) |
| 15″ | 4.8 lbs (2.2 kg) | 5.4 lbs (2.4 kg) | 6.0 lbs (2.7 kg) |
| 14″ | 3.5 lbs (1.6 kg) | 4.2 lbs (1.9 kg) | 4.7 lbs (2.1 kg) |
| 13″ | 2.6 lbs (1.2 kg) | 3.3 lbs (1.5 kg) | 3.7 lbs (1.7 kg) |
At least average battery life
Since we're not buying a fast machine, we can expect long battery runtimes even on cheap laptops. For some, it's entirely an optional requirement as the laptop might be stationary for most of the time. But whenever it isn't – a long battery life is appreciated.
You should look for ~7 hours of realistic battery life. When I mention battery life figures, I reference the average that laptop users and 3rd party reviewers have reported as "Wi-Fi battery runtime". That means how long a laptop can run on its battery while it is used to surf the internet using Wireless connection. These are not the same as manufacturer-provided figures. More often than not, they report 1-4 hours longer battery times than you'd expect in real life scenario.
Backlit keyboard and web camera
Backlit keyboard is a big plus. If your senior relative can touch type – I'm impressed. But most likely they don't. In short, they'll appreciate the backlit keys. Get them.
A web camera is just as mandatory if not more. But webcams come in every laptop so there's nothing to fuss about. Though, having a higher resolution camera is preferable
Best laptops for seniors
Best Chromebooks for Seniors
Chromebooks are some of the best laptops for elders. First of all, they are very straightforward to use. Chrome OS is probably the easiest OS to learn for someone who hasn't used or rarely uses computers.
Chromebooks also come with all essential software:
Google Hangouts for voice/video calls (Skype Web can be used too)
Gmail for email
Google Drive and Docs for online storage and documents
Of course, Chromebooks rely on an internet connection but I doubt there are reasons to get a laptop w/o considering constant internet access.
They have good battery life, are very easy to carry, have simple keyboards and are very tightly integrated with Google search. All of these features are great for a senior.
Best Windows laptops for Seniors
I recommend Windows laptops for seniors that already have faced Windows computers in the past and are already accustomed to them. Also, there are more mid-range options with larger displays than in the Chromebook market.
Don't forget that if you're buying a laptop for a senior with minimal PC knowledge, you might need to setup some software for them.
And that is all you need to know to find the best laptop for a senior. Even if you didn't fancy my recommendations, I hope you've learned enough to make an educated pick yourself. At the end of the day, it doesn't have to be complicated. Also, don't forget that tablets are also a viable option for many seniors that don't need a desktop-only software.