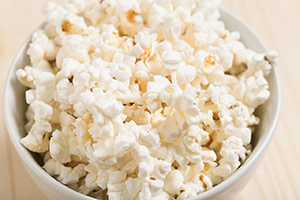 If you're searching for the best laptop for watching movies – there aren't that many wrong choices if you can spend $1000 or more. But if you need a budget option – that's where you can easily run into trouble. Trying to find a laptop with a good screen and a long battery life while avoiding terrible hardware can take a lot of time. Luckily, I've done all the research so you don't have to.
In the next 5 minutes, I'll cover what is important when searching for the best laptop for watching movies and what are the 6 best laptops for watching films between $170 and $1,100.
First off, let's look into what makes a notebook suitable for watching movies, series, and videos in general.
Essential requirements for the best laptop for watching movies
Performance
Processor
You don't need anything fancy to watch movies. A basic processor is enough for that.
There are 4 processor tiers:
(best) i7 non-U series processors (MQ, HQ, HK)
i5 HQ processors and i7 U processors
AMD A line, i3 and most i5 processors
(worst) Intel Atom, Celeron and Pentium
Out of all of them, I'd recommend to target for 3rd tier processors – Intel Core i3 and i5 CPUs. They're fast enough for watching movies and browsing the internet. Getting a laptop with i5 HQ or i7 U processor, for example, i5 6300HQ or i7-6500U means having an overall faster computer but these CPUs are entirely optional.
Storage
Storage size
If you're going to stream movies through Netflix, Hulu Plus, HBO Now or Popcorn Time – you don't need a lot of extra storage. In fact, even a basic Chromebook laptop with 16GB or 32GB can be enough. But if you prefer a Windows laptop or a MacBook for watching movies, look for 128 GB. You also can install Kodi – an entertainment system on a laptop.
If you keep movie files on your hard drive, then you'll need a lot of space for them. In that case, I recommend going for a laptop with 500GB or a whole Terabyte of storage.
SSD or HDD
SSD is entirely optional. A laptop with a fast SSD storage can start up and shut down a lot faster than a notebook with an HDD. But apart from that, there's little to no benefit of having a Solid State Drive. These drives are a lot more expensive than older HDDs.
So if you can afford an SSD – get one. Especially if you're streaming movies and series through services like Netflix. Then a small, but fast SSD is all you need.
Memory
You'd need a minimum of 2GB of RAM for a Chromebook/MacBook and 4GB for a Windows laptop. Though, I would recommend targeting for 4GB (Chromebook/MacBook) or 8GB (Windows laptop). That way, the laptop will not feel outdated and sluggish after some use.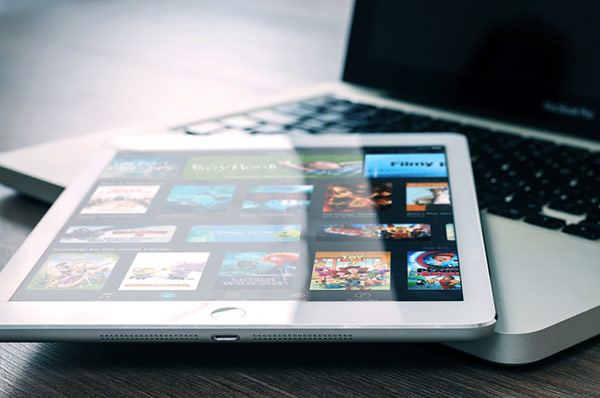 Screen
A good screen is essential for the best laptop for watching movies. Now, I'll quickly go through every relevant display spec and metric.
Resolution. I recommend going for at least Full HD (1080p) resolution. Laptops with Full HD display cost $370 and up (with a few worthy exceptions). If your budget is tight, you could go for a cheaper HD laptop (720p). Very high resolutions – QHD and 4K – are not required. Anyways, most movies are limited to 1080p resolution. That means all extra pixels couldn't be put to use.
Panel. I would steer anyone looking for the best laptop for watching movies towards laptops with IPS panels. These have superior contrast and viewing angles compared to other types of display panels. Period. Meanwhile, older TN panels look good only if you're staring straight to the display. Otherwise, you'll see distorted colors. That's not ideal when watching a movie with somebody else.
Brightness. I would guess most watch movies indoors. That means a bright screen is not needed. But if you'd like to watch films outdoors, especially during the daytime – a bright screen is critical. This metric is rarely found on the websites selling laptops and even in the websites of the manufacturers. Usually, a 3rd party reviewers are the ones measuring this and other, more technical metrics. I'll cover the metrics for the laptops I recommend.
Contrast and color gamut. These specs are often overlooked when searching for a laptop to buy. That's because they are not easy to find. Since I have collected the data for a lot of laptops, including these 2 metrics, I'll give an edge to laptops with strong contrast and wide color gamut (more vivid colors). But if you'll be searching for a laptop on your own, color range and contrast are usually only relevant to professionals whose job depends on accurate color representation. For watching movies, knowing these numbers is optional.
| | Decent | Good |
| --- | --- | --- |
| Panel | Any Wide Angle panel (WA) | IPS |
| Resolution | 1366×768 | 1920×1080 |
| Brightness (avg.) | 240 nits | 290 nits |
| Contrast | 600:1 | 800:1 |
| sRGB | 75% | 90% |
Finally, a touchscreen display would be a great addition if you like to watch movies up close. Just try not to smudge the screen with oily fingers :P
Portability
Battery Life
+ Nobody likes having a cord dangling from your laptop to the ground when watching a film. There are benchmarks that precisely measure how long a laptop can last during – will it be enough for 1 movie or a full binge of an entire season?
Weight
A lightweight laptop is great for carrying around from a table to a sofa or to a bed (#lazySundays). Unsurprisingly, most of all, laptop weight depends on its screen size.
Here's a table showing what weight you should expect at every screen size:
| Laptop size | Lightweight | Average weight |
| --- | --- | --- |
| 10″ – 12.5″ | 2.2 lbs (1.0 kg) | 3.1 lbs (1.4 kg) |
| 13″ | 2.6 lbs (1.2 kg) | 3.3 lbs (1.5 kg) |
| 14″ | 3.5 lbs (1.6 kg) | 4.2 lbs (1.9 kg) |
| 15″ | 4.8 lbs (2.2 kg) | 5.4 lbs (2.4 kg) |
| 17″ | 6 lbs (2.7 kg) | 7.7 lbs (3.5 kg) |
Optional
Having a fanless cooling "system" is a great addition for a laptop for watching movies. These laptops are dead-silent and they do not distract if you watch movies through speakers.
But be aware that fanless laptops can get quite hot which is not good if you like to watch movies while laying in bed.
Finally, a good set of stereo speakers and a backlit keyboard would be a nice bonus.
What doesn't mattery
Video card – any modern graphics chip will be enough.
Ports – until there are USB, HDMI ports, and a 3.5mm audio jack – there's nothing to worry about. And these come in nearly every laptop. And those that don't have HDMI, usually have DisplayPort or USB 3.1 Type C which both have HDMI adapters.
Best laptops for watching movies
Chromebooks
Windows Laptops
Apple MacBooks
Table of Best Laptops for Watching movies