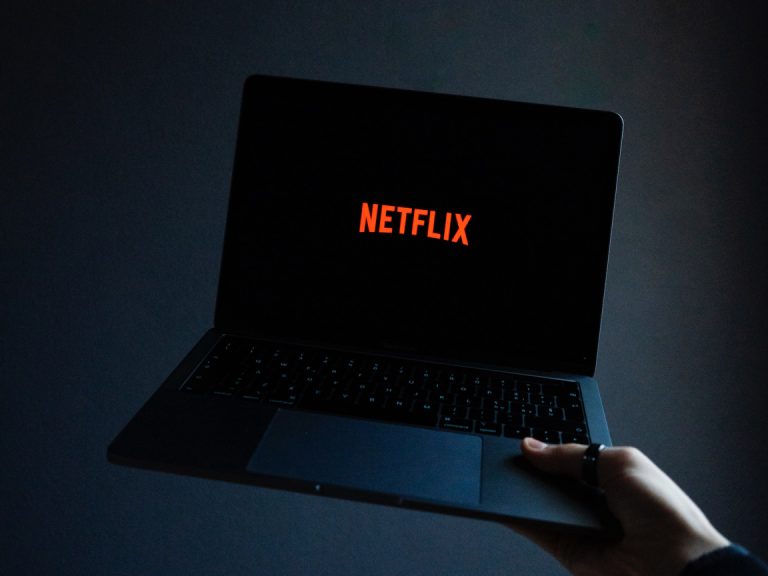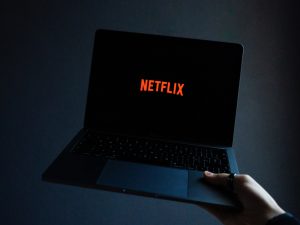 When it comes to watching movies, the quality of the laptop screen and sound will make or break your experience. But let's face it; nobody wants to spend a fortune to get their own mini-theatre at home. Whether you're a movie buff, enjoy watching shows on Netflix, or just want to stream some YouTube videos, I've got you covered. In this guide, I'll break down what specifications you need in a laptop to get the best experience for watching movies, without breaking the bank.
From 4K displays to high-quality speakers, there are a lot of factors to consider. It can be overwhelming, but don't worry. This guide is here to help make the process easy and straightforward. After all, everyone deserves a great viewing experience while relaxing on the couch or traveling on the go. So let's dive into what you need to look for in the perfect movie-watching laptop.
How to choose the right processor for Watching movies?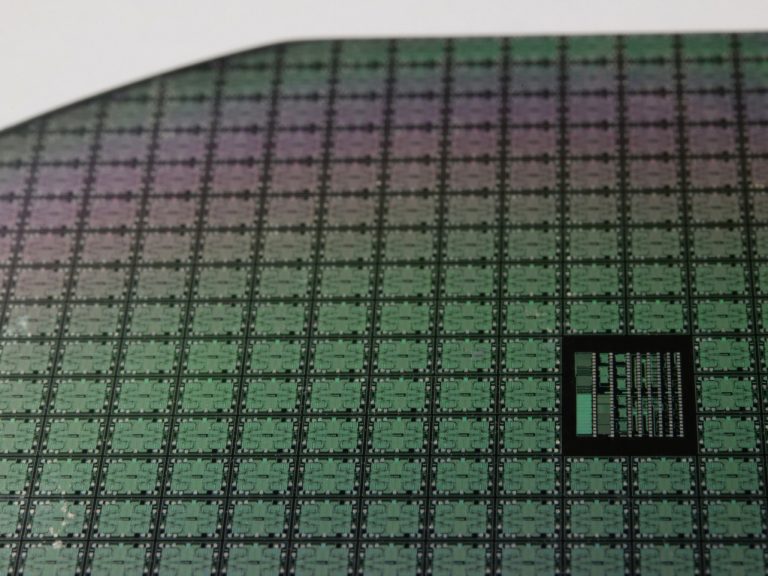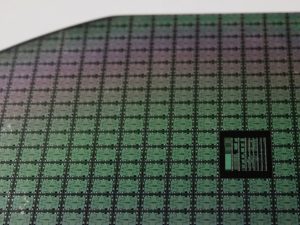 Picking the right processor for watching movies is one of the most important decisions you'll have to make when choosing a laptop. If you don't have a firm grasp on what processors are available and what kind of performance you can expect from them, it's easy to get overwhelmed by the sheer number of options.
That said, the processor market has changed significantly over the last few years. Apple has released its own ARM-based M1, M1 Pro, M1 Max and M2 system-on-chip modules, while AMD has taken 20% of the CPU market with their 6th generation Ryzen processors. We're still waiting for Intel's 13th-gen processors to reach laptops, but Intel's 12th generation is currently their latest. Intel and Apple's silicon chips both adopted hybrid performance/efficiency core designs based on big.LITTLE architectures.
Fortunately, you don't need the fastest processor available on the market to watch movies. What you need is adequate performance and, depending on your budget, good battery life. That's why I'd recommend looking for Apple's M-series, AMD/Intel U-series, or Intel's P-series processors – these have a better balance between performance and battery life than H-series processors, which are usually found in gaming laptops.
In terms of performance, you can check out benchmarks like Cinebench (I prefer Cinebench R23 as it's more up-to-date) or PassMark to get an idea of what to expect. Here's what you should aim for in each budget range:
| Price Range | Recommended Processor |
| --- | --- |
| Minimum | Any up-to-date processor |
| Mid-Range | i3-1215U; Ryzen 5 5500U |
| High-End | i7-1260P; Ryzen 5 6600U; Apple M2 |
Ultimately, you should also consider thermals, battery life and whether the laptop you're looking at has multiple chips (if you're on a tight budget). All things considered, you should be able to find a good processor for watching movies within your budget!
How to choose the right graphics for Watching movies?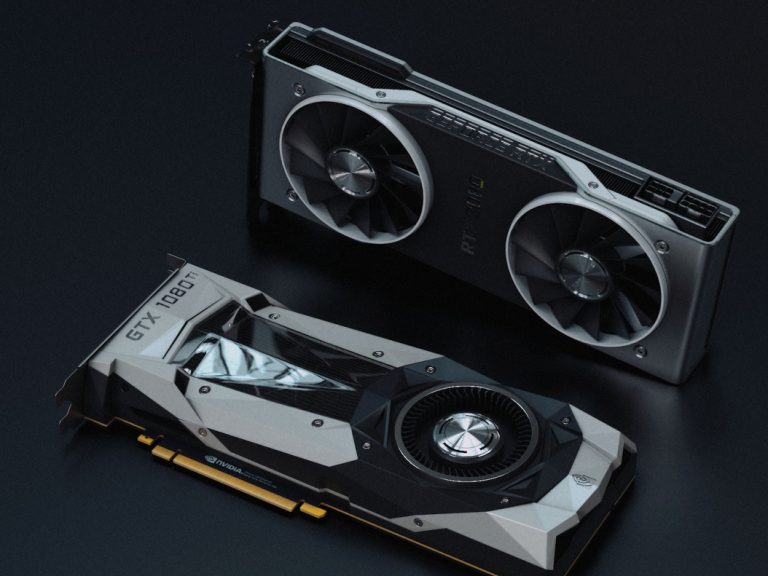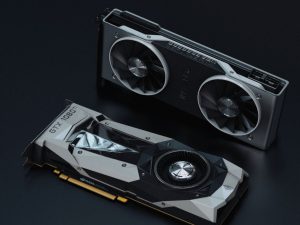 The laptop graphics card market has changed a lot in the past few years. Nvidia's RTX 30 series continues to dominate the scene and its latest notebook GPUs are now in RTX 30 series. Unfortunately, this is also when Nvidia has discontinued the Max-Q label; now, an exact GPU wattage is determined by a laptop manufacturer (OEM). This leads to a wide variance in graphics performance even in laptops with the same GPU chipset.
If you're looking to watch movies and listen to music, you don't need a dedicated graphics card at all. Even the simplest integrated graphics chips are more than enough for most media consumption tasks. However, if you're into gaming or professional work, then you'll need a discrete graphics card that can deliver better performance.
When considering a GPU for media consumption, look for a laptop with an integrated GPU that offers good performance and battery life. Intel's Iris Xe and AMD's RDNA 2 are great choices for high-end integrated GPUs. If you're looking for an even better performance, the RTX 3060 is a good mid-range option for gaming laptops.
To help you decide on the best laptop graphics card for watching movies, we've put together this guide:
| Price Bracket | Recommended GPUs |
| --- | --- |
| Up to $500 | Integrated GPU |
| $500 – $1000 | High-end Integrated GPU (Iris Xe, AMD RDNA 2) |
| $1000+ | RTX 3060 |
Choosing the right storage for Watching movies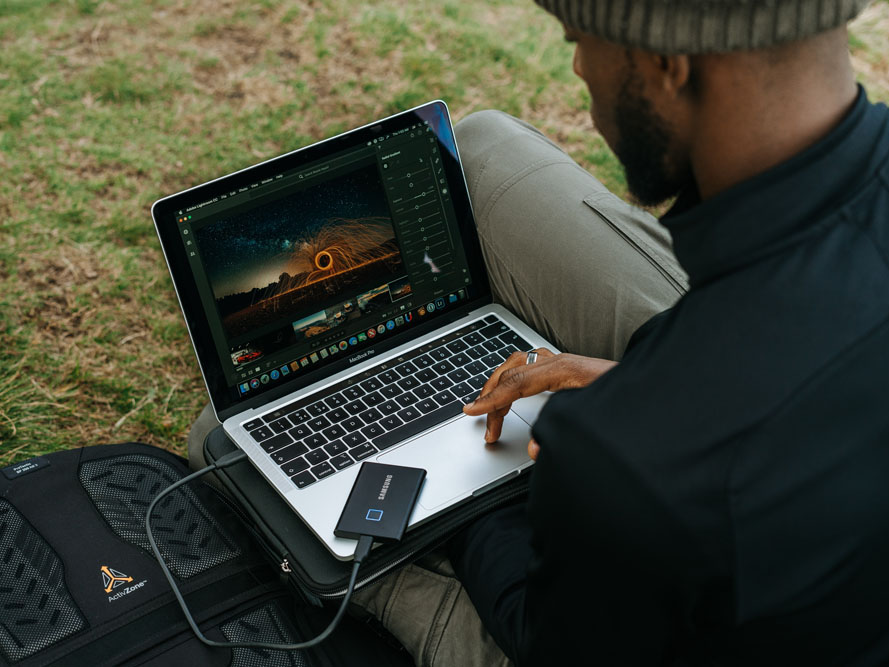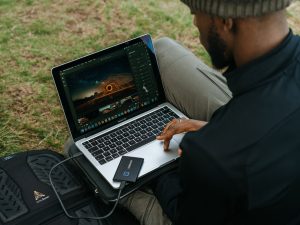 When it comes to picking a laptop SSD for watching movies, most people don't need to overthink it too much – the market is so dominated by SSDs now, and the majority of them are PCIe M.2 NVMe, that you don't need to worry about performance too much.
But what about the storage? A lot of budget and mid-range laptops come with 500 GB, which is just enough for the average user. Sure, some people still rip their movies from DVD, but most people get by with just streaming services. So if you want to stay in the budget range, I'd say go for 500 GB if you can find it.
If you're a power user, you may want to consider more storage than that. Some mid-range and high-end laptops come with 1 TB and even 2 TB of storage, and if you're a fan of downloading movies from certain sites, it may be worthwhile getting a laptop with as much storage out of the box as possible.
If you have a bit of budget left over, I'd recommend spending it on getting a good display panel instead of storage. After all, while storage is important, you don't want your movies to look like crap, do you?
As for recommendations, here's a table summarizing the average SSD prices for every budget, and what I'd recommend for each price bracket.
| Price Range | Average Price | Recommended |
| --- | --- | --- |
| < $900 | 250 GB | 500 GB |
| $900 – $1.5k | 500 GB | 1 TB |
| > $2k | 1 TB | 2 TB |
Choosing the right display for Watching movies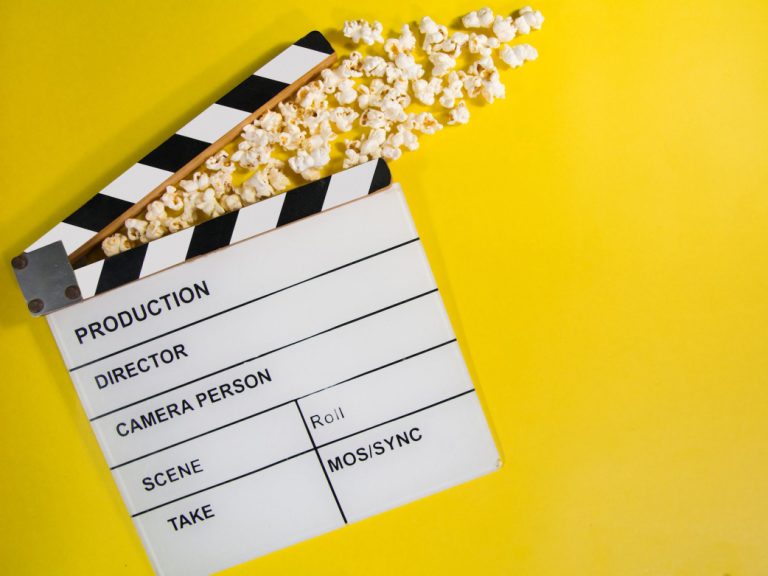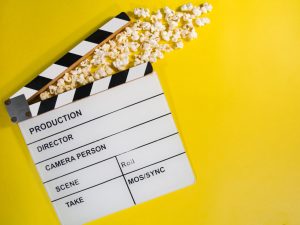 It's no secret that a great display is a must for a great movie-watching experience. And finding the right laptop display for the job can be tricky. But don't worry – we got you covered.
When shopping for a laptop for movie-watching, there are several factors to consider. First and foremost, you'll want to look at the display size and resolution. The current standard is an IPS or IPS-level screen, whereas TN is only found in the cheapest laptops. Full HD is still the most common display resolution. QHD is most frequent in premium gaming/business laptops, while 4K is most common in professional notebooks for creators.
You might think that getting a laptop with a high refresh rate screen would be a good idea, but keep in mind that movies are usually shot in 24 frames per second, and you won't get any benefit from the high refresh rate.
Brightness, contrast, and color space coverage are also important for a great viewing experience. When watching movies in a dark room, I prefer displays with wide color gamut coverage since it makes colors pop out more and helps with the contrast ratio. However, if you often watch in bright daylight conditions – pay more attention to raw brightness, measured in nits. Another thing to look for is whether or not your laptop has any extra features such as HDR support or wide color gamut coverage – Display P3, which is used by the cinema industry.
Now that you know what to look for, let's break down what specs you can expect at each price range. As a minimum, you should look for an IPS display with 300 nits brightness. To get the most out of your viewing experience, you'll want to look for something with 350 nits brightness and 90% Adobe RGB coverage. If you're really looking to go all-out, look for an IPS mini LED/OLED display with 400 nits brightness and 95%+ P3 coverage.
With all of this in mind, you should be able to pick the perfect laptop display for watching movies!
Battery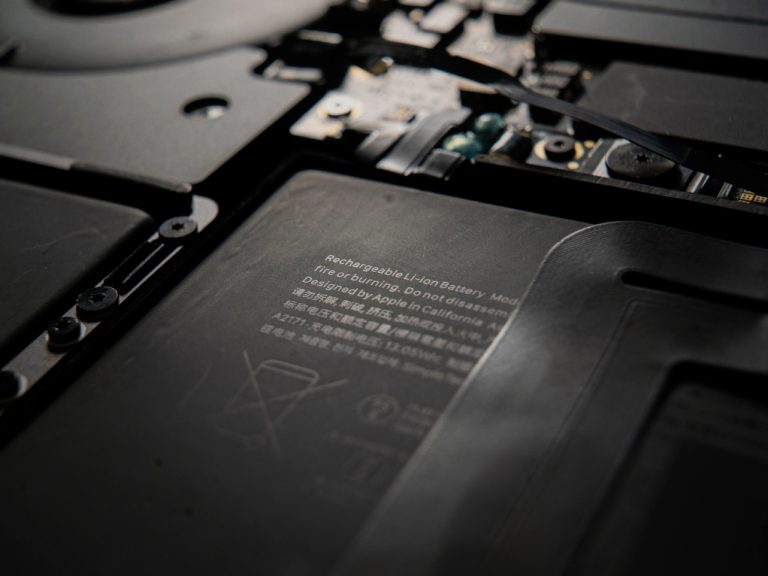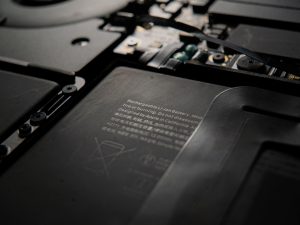 The past few years have seen some great leaps forward in terms of battery tech and its ability to provide decent battery life, even for budget laptops. However, more power-hungry components like CPU, GPU, and high refresh rate displays can take their toll on your laptop's battery life.
So, if you're planning on watching multiple movies while away from an outlet, you need to consider the type of battery that can handle the load. At minimum, you'll want a laptop battery with a capacity of 4,000 mAh or higher, which should offer you a runtime of 6 hours – plenty of time to watch 2 or 3 movies!
For those looking for something that can last longer, 8 hours of battery life should do the trick. You can find this with a slightly bigger battery capacity (around 50Wh), which is still pretty reasonable for most laptops. High-end laptop batteries may be able to squeeze out 12 hours or more of battery life, so if you need more longevity, those might be worth considering.
When looking for a good laptop battery, it's important to pay attention to benchmarks and capacity ratings. Generally speaking, the higher the battery capacity and benchmark rating, the better it should be for prolonged movie watching sessions. We use an aggregate rating from various 3rd party review sites in our battery ratings, which can help you determine how good a battery is.
Finally, here's a table to give you an idea of how much battery life you can expect from different types of laptop batteries:
| Battery Capacity | Expected Battery Life |
| --- | --- |
| 4,000 mAh | 6 hours |
| 50Wh | 8 hours |
| 70Wh | 12+ hours |
4 Best Laptops for Watching movies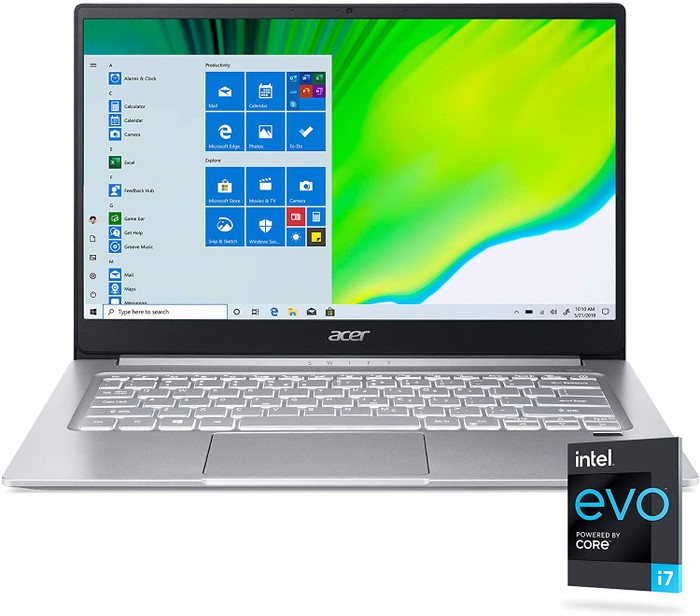 $580
i7-1165G7
|
Iris Xe Graphics G7 96EUs
|
8 GB RAM
|
256 GB SSD
|
14″ IPS; 1920x1080
|
Affordable and solidly-built Acer Swift 3 SF314-59-75QC has a powerful Tiger Lake implementation, excellent battery life and great port selection, but poor audio, shabby typing experience and high thermals might be a deal-breaker.
Pros
Compact, ultra-lightweight and ergonomic design
Excellent performance within the platforms capabilities
Long battery life and great port selection
Sturdy build quality
Cons
Poor audio
Shabby typing experience
High thermals with games
Keyboard layout is odd and tiring to type on for extended periods
Summary
Acer Swift 3 SF314-59-75QC is a thin, lightweight and affordable laptop with a sturdy build, fine matte IPS screen, and excellent performance within the platform's capabilities. However, the poor audio, shabby typing experience, and high thermals may steer some away.
Alternatives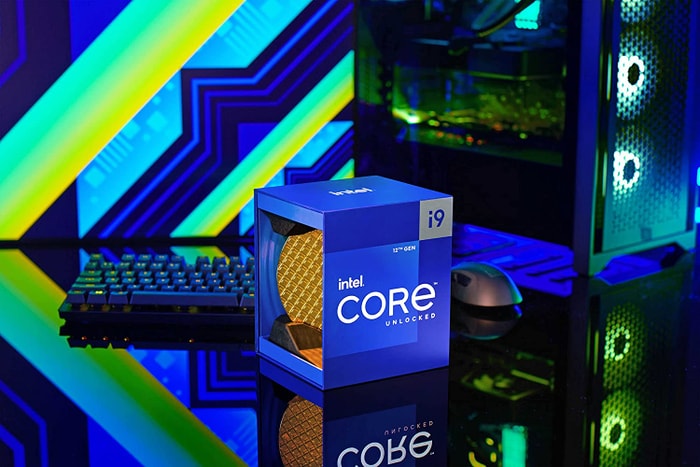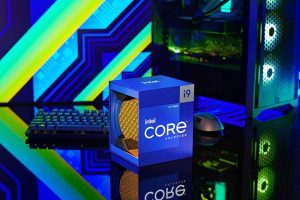 $400
Pros
Excellent processor (i9-12900K)
Featherweight (0.99 lbs)
Cons
No SSD
No IPS Panel (limited viewing angles)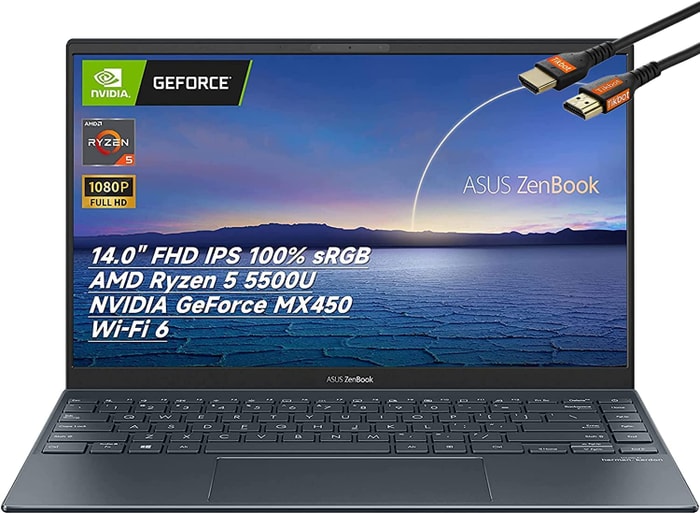 $640
Ryzen 5 5500U
|
MX450
|
8 GB RAM
|
512 GB SSD
|
14″ IPS; 1920x1080
|
ASUS Zenbook is an excellent choice for movie watching with its sleek design, bright display and long battery life.
Pros
excellent battery life
sleek design and low weight
bright display
relatively good sound
Cons
soldered RAM that cant be expanded
fan behavior annoying at times
high emissions under load
weak Wi-Fi
Summary
The ASUS Zenbook 14 UM425QA offers a lot of power in a lightweight, slim package, making it ideal for movie watching on-the-go. It has a bright display, excellent battery life and relatively good sound.
Alternatives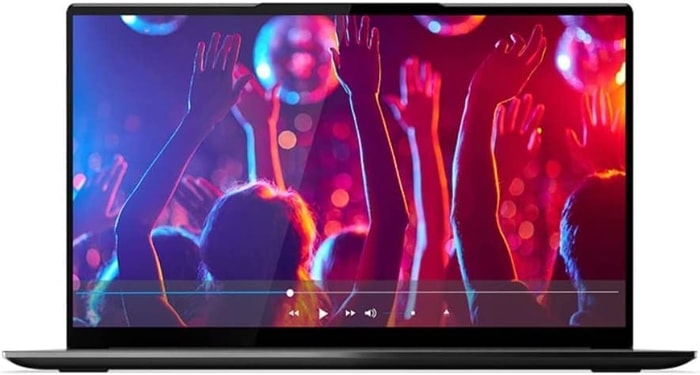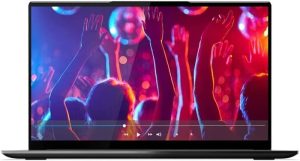 $960
Pros
Attractive chassis design
Lightweight and portable
Cons
No integrated SD reader, USB-A, or HDMI
Key feedback is shallow and weak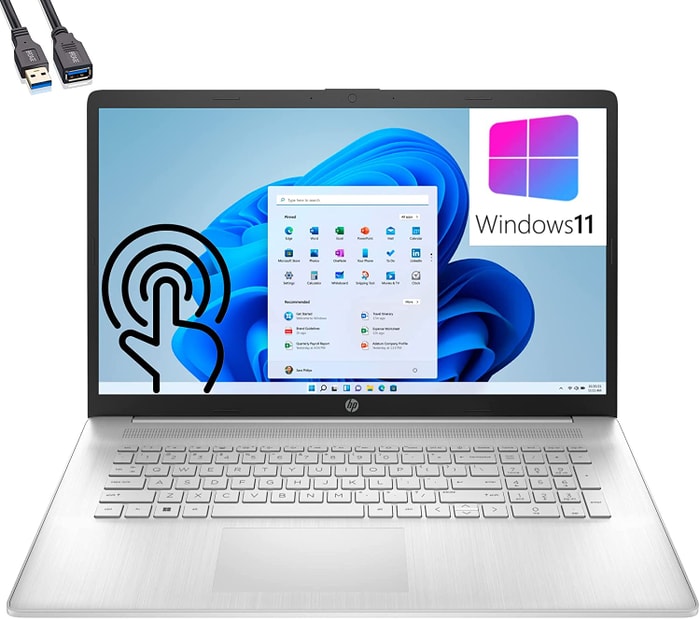 $1,380
i7-1255U
|
Iris Xe Graphics
|
64 GB RAM
|
4000 GB SSD
|
17.3″ Touch; 1600x900
|
Watching movies laptop
Pros
Up to the mark processor (i7-1255U)
Solid memory amount (64GB)
Featherweight (0.37 lbs)
Gigantic 4TB SSD
Cons
No IPS Panel (limited viewing angles)
Alternatives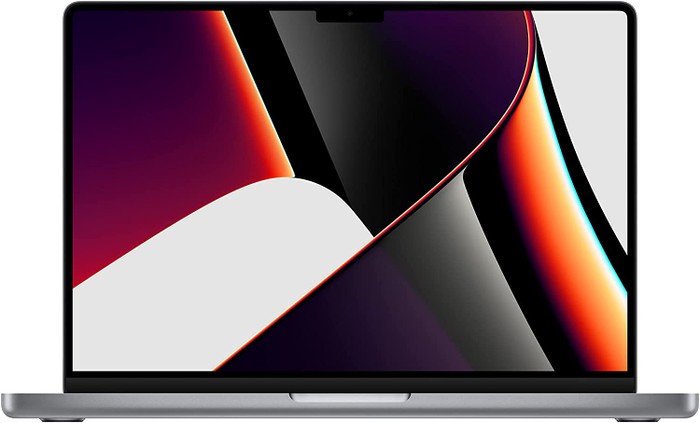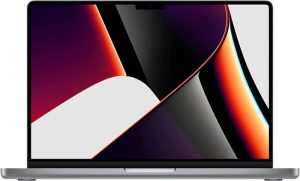 $1,930
Pros
Sturdy and high-quality chassis
Great display with accurate colors and high HDR brightness
Cons
Expensive with costly RAM SSD upgrades
Notch and some functional issues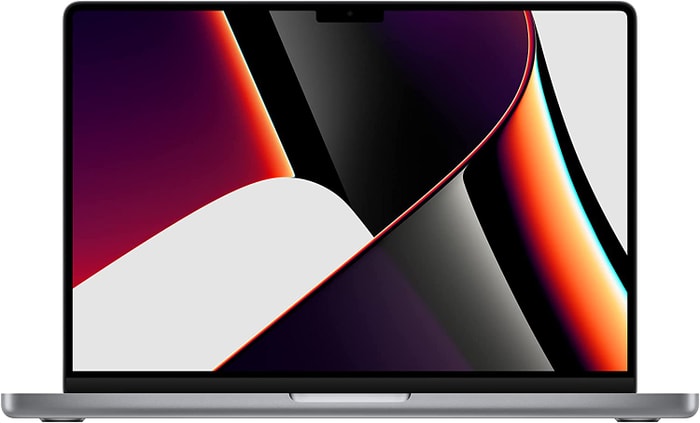 $3,160
Apple M1 Max
|
Apple M1 Max 24-Core GPU
|
32 GB RAM
|
1000 GB SSD
|
14.2″ mini-LED HDR; 3024x1964
|
The Apple MacBook Pro 14 is an excellent choice for movie lovers, offering outstanding display and superb color accuracy with a high price tag.
Pros
Outstanding display with deep blacks, accurate colors, and HDR support.
Long battery life.
Outstanding speaker system.
Cons
Expensive.
Limited maintenance options.
No HDMI 2.1, Wi-Fi 6E or Wi-Fi 6 160 MHz, nor Bluetooth 5.2.
Summary
The Apple MacBook Pro 14 is a great laptop for watching movies, featuring a Mini LED display with 120 Hz and HDR support, providing deep blacks, accurate colors, and bright images. It also has a long battery life and an outstanding speaker system. However, it is expensive and has limited maintenance options.
Alternatives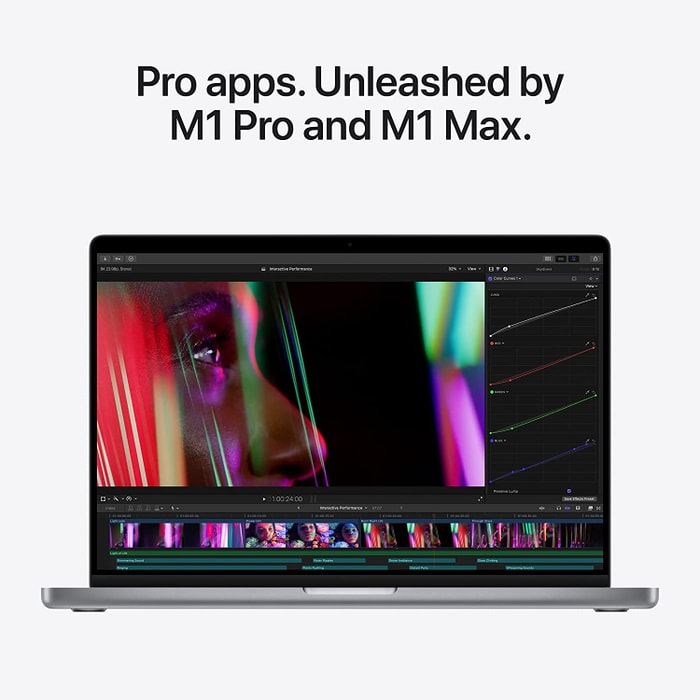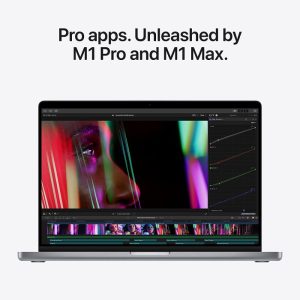 $3,900
Pros
Solid processor (Apple M1 Max)
Splendid display (16 mini-LED)
Cons
No IPS Panel (limited viewing angles)
Table of the Best Laptops for Watching movies