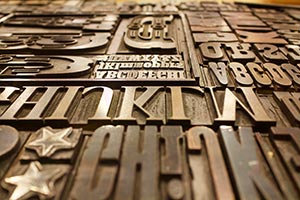 You're a writer. Your craft involves your words, your ability to tell the story well, grammar and styling. In the past, telling that story involved handwriting, sometimes for hours, but since we live in the 21st century, you're going to want a laptop. Typewriters and fancy pens just aren't going to cut it. Lucky for you, we've compiled a list with the best laptop for writers at each price tier.
But what should you be looking for in best writers laptops. There are two essential features that writers need to consider first, portability and battery life, because these will allow you the freedom and flexibility to take your writing anywhere. The other two considerations will depend on what kind of writing you'll be doing, and where you'll be doing it. Storage and screen resolution are things you might be able to sacrifice if you plan to write in a mainly Wi-Fi accessible area and aren't going to be dealing with a lot of graphics or other media in your writing projects.
What is needed for the best laptop for writers?
Portability
The first thing on any writer's mind is going to be the portability. Most likely, you want to carry your machine with you wherever you go, which means that mere ounces will make a difference. The thinner and lighter the computer, the easier it will be to have it with you whenever idea strikes.
You could carry something like an iPad, but since your main craft is writing, the keyboard isn't an optional feature. This means that you'll want a laptop, or something like a Chromebook, with the keyboard built in. This way you don't have to pony up any extra cash for a detachable keyboard.
Battery Life
The other first thing on your mind is probably battery life. Don't be that person desperately searching for an outlet while your ideas and flow slip away. The best laptop for writers can offer you hours upon hours of writing time.
Anything less than 6 hours isn't going to give you a full day writing, so if you want to keep on being a hobby writer, then it won't matter what the battery life is like. However, if you plan to take your career seriously, look for battery life that will last you through the full work day.
The other thing to consider with battery life is what kind of display you need. Battery estimations are based on using Wi-Fi and dimming the screen as much as possible, which should be fine if you work only with basic text.
If you work a lot with graphics and need the screen bright as possible, you are going to lose some of your battery life. Go with a laptop with a longer estimation and plan to lose some time if this is the case. Buying a laptop with 6 hours of battery life on Wi-Fi and dimmed is going to be a huge disappointment if you can't keep the same conditions.
Storage
Ideally, writers are going to need a lot of storage. However, unlike gaming or other pursuits, exactly where you have the storage isn't something vitally important.
Now that we have access to cloud storage, through something like Google, OneDrive, or iCloud, it isn't so important to have huge amounts of storage directly on your laptop. As long as you plan to have access to the internet, cloud storage should be just fine.
If you are the type of writer that needs to get away, and may have spotty internet access, then cloud storage isn't going to work. You'll need to look for higher storage capacity directly on your machine.
Some good news is that solid state drives (SSD) are becoming less expensive in newer model laptops. This means faster boot times, quieter machines, and lighter weights over all. And if you want the best laptop for writers then you'll need an SSD.
Screen Resolution
Before you buy the best resolution out there, think about what kind of activities you do with your writing. Are you writing a long form novel that requires pages and pages of only text, or do your projects require heavy use of media?
If you work only with text, then screen resolution isn't so important. You can adjust the size of the text and write just fine. However, if you work with a lot of graphics in your writing, then simply adjusting sizes won't work. You'll have to pay more attention to what happens on your screen.
5 Best laptops for Writers
Now that you have an idea of what you're looking for, here's a list of the best laptops for writers in each price range to help you narrow down your search and get back to writing.