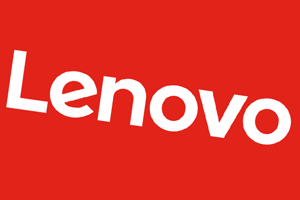 Choosing a new laptop can be an incredibly exciting experience. However, for first timers who are unfamiliar with the various specs included most lists, it can be a bit intimidating. Luckily some manufacturers offer a broad selection of laptops to suit any need. Lenovo is one such manufacturer.
It is one of the brands that many stick with for a long while due to their attention to the build quality, simplicity and seeming lack of trend chasing. Some would say that the recent Lenovo models do not represent the same values that their "golden era" ThinkPads did. But even if that's true – Lenovo still is one of the most respected brands in the industry.
First, we are going to look at what you'll need to know to select the best Lenovo laptop for your needs. This will help step you through the selection process and learn which features are the most important for you. After that, I'll take a look at what I think is the best Lenovo laptop for each case. This will give you, at the very least, a strong starting point so that whether you're a gamer, student or business professional, you'll get the best Lenovo laptop for you.
Let's get started.
Best Lenovo Laptop for Learning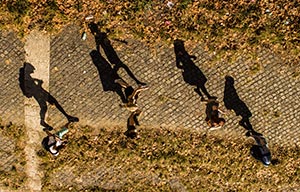 It would be next to impossible for the modern student to get by without a good laptop for taking notes, projects, and research. The fastest processor or the newest features do not necessarily make the best student laptop. Here are a few of the key features where you should focus.
Portability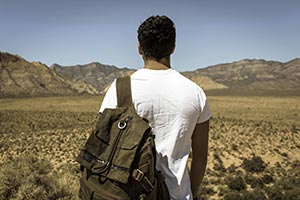 Whether taking notes during a lecture, meeting at a pub for a group project or just knocking out some homework during a commute, a good student laptop will be carried around and used in all sorts of situations. You will definitely need something comfortable for typing while being easily stored in a backpack without adding too much weight.
Lenovo laptops tend to be a bit heavier than Asus, Acer, Dell or HP laptops. Some attribute that to Lenovo's prioritization of build quality over lighter materials while critics might point out Lenovo's lack of innovation while sticking with the classic laptop clamshell recipe. But Lenovo has a few laptop lines to counter this argument – their Yoga and ThinkPad Carbon series offer some of the lightest laptops out there.
Battery life
For the same reasons you want a lighter laptop with a smaller profile, you are also going to want a battery that can hold a charge through your day. Even if you carry your charge cord with you, you won't always have the opportunity or the time to plug it in if your battery suddenly gets too low. You will still need your laptop to have enough juice to put the final polish on that project or finish off that assignment. Aim for a laptop with a battery life of 6+ hours so you aren't left scribbling on a notepad when it counts.
Lenovo laptops, more often than not, deliver better battery life than what you'd expect if you've been using laptops from other manufacturers. That's not always the case – Lenovo entry-level models suffer from the same battery life compromises that the other laptops do, but if you can afford a upper-mid range ThinkPad – you might get pleasantly surprised by how long it can last.
Skip the Extras
Touch screens are a nice feature offered on a lot of laptops these days. However, they can be significant drains on your battery life and are really more of a luxury than a necessity. Your battery holding a charge is much more important than being able to use your laptop like a phone.
Another new feature is the USB Type-C port. Eventually, everyone will have USB drives for this new port. However, for sharing files with other students, turning in projects or moving files from one computer to another, right now you will almost certainly rely on having at least a pair of USB 3 ports. Right now USB 3.1 (Type C) is great for small laptops since this port can be split into multiple regular USB ports or it can be used to hook up an external display (with a proper adapter).
If you can find an affordable laptop with a combination of USB 3.0/3.1C and HDMI (or mini DisplayPort) connectors, that's great. If not, then at least make sure you're getting at least 2x USB 3 ports and 1 of HDMI/mDP/USB 3.1 Type C (w/ Thunderbolt III).
Requirements for Lenovo gaming laptop
A good gaming setup generally comes down to a few key components to ensure quality graphics while maintaining a high level of performance. As with any setup, there are compromises; power often means a larger machine and shorter battery life. However, whereas a decade ago the idea of a "real" gaming laptop would be laughable, now there are plenty of options available for anyone looking for the best laptop for gaming on the go. Let's take a look at the key components that go into a great gaming laptop.
Graphics card
Modern CPUs come with integrated graphics built in, meaning that for things like watching videos and general use your needs will be covered. However, games require significantly more 3D graphics processing than integrated graphics can really handle. Having a discrete GPU makes all difference between a laptop that can only play solitaire and a truly amazing gaming laptop.
The trade off is that a discrete GPU will also require substantially more power making battery-powered gaming sessions short-lived, at best. They also generate additional heat which requires additional cooling, so gaming laptops are generally a bit larger. GPUs a generally custom made for a specific laptop build due to dimension requirements; Unlike a gaming desktop, you won't be able to upgrade your GPU down the line.
Right now, Lenovo notebooks often come with Nvidia 9th generation graphics. That includes 940M, 940MX, and 950M for light gaming; 960M for gaming on medium graphics settings and 970M, 980M for the highest visual settings on Full HD resolution. Lenovo didn't rush out a 10th-gen Nvidia cards in contrast to gaming-oriented companies such as MSI and Asus ROG. You might need to wait a while if you want an absolute top-of-the-line Lenovo gaming laptop with GeForce 1080 card which offers desktop-level performance for VR and 4K gaming. These latest Nvidia chips deliver ~95%-99% of what you can expect from a (non-overclocked, non-SLI) desktop computer options.
Processor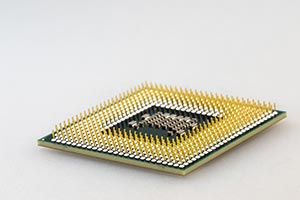 The processor, or CPU, handles all of the general tasks of a PC. You certainly want a CPU with enough power to spend more time playing your games than watching loading screens. For a desktop PC – processor would not be as important as the graphics card, but for a laptop setup, you have to share the #1 priority slot for the GPU and the CPU. That's because mobile processors have not reached the performance offered by the stationary PCs.
It's common for high-end laptop CPUs to reach only about half of what you could get from a desktop processor. On the bright side, there aren't that many options and benchmarks that you have to analyze to know what you should be looking for.
Best Lenovo laptops for gaming come with Intel Core i7-6700HQ or 6820HQ/HK processor. It's worth mentioning that if you want gaming laptop under $900 – you might need to look for a laptop with i7-6500U (longer battery life) or i3-6300HQ (better gaming performance).
Memory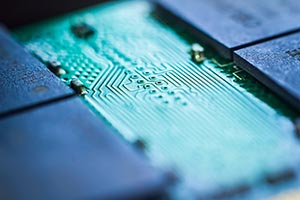 A computer's memory, or RAM is where all the data for running programs is held so it can be accessed quickly. It is always better to have excess RAM than not enough. Photo or video editing software can take advantage of large amounts of available RAM. However, when picking out a good gaming laptop, money is better spent on a beefier CPU and GPU.
The good news is that RAM is one of the few parts of a laptop that can be upgraded if needed. That's especially true for gaming laptops that often have plenty of room for upgrades. RAM is one of the easiest and most cost-effective ways to upgrade a laptop. Just make sure you're getting the same memory type (DDR3 or DDR4) and the same voltage, cast latency (CL) and operating frequency (not a "hard" requirement but it's heavily recommended since all RAM DIMMs operate at the same frequency as the slowest chip).
If the laptop can be upgraded, you'll be good with anything between 8 GB and 32 GB. Keep your eyes locked on the CPU and GPU and just make sure you can upgrade the RAM if needed. For most gamers, 16 GB will be more than they'll ever need.
Getting down to business
Business laptops are not usually the flashiest models a manufacturer will have in their lineup. This speaks to a feature set that is lean and pragmatic. The feature set for a quality business laptop is not all that different from a good student laptop, with a few additional concerns. We will walk through some of those here and examine which features can really benefit a professional in tackling those mission critical tasks.
Portability and Battery life
Much like a great laptop for students, a good business laptop will be small enough to keep at your side with enough battery life to carry you through the work day. To get a little bit more power out of a smaller package, low-voltage CPU and RAM can get you there without sacrificing battery life.
But it's worth stressing that in some cases you might need just the opposite – a large (possibly even 17.3″) laptop for working with 3D, motion graphics, large datasets or maybe you just appreciate a fair bit of screen space. These laptops sometimes suffer from shorter battery runtimes but Lenovo is one of the few brands that can bust out a model with an extra large battery (or give an option for a secondary battery).
Storage Space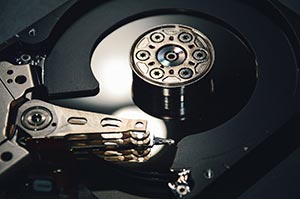 Whether working with large Excel file or CSV full of data, highly detailed RAW photographs, slideshows, a good laptop for professional business use is going to benefit from having a large amount of storage space. Look for a laptop that has at least 500GB of storage space, if not a full TB.
While it is possible to upgrade your hard drive well after purchase, it might be the best getting it right from the start. Usually, I'm a big proponent of RAM and storage upgrades but unless you're tech savvy yourself – that might be a bit of a hassle especially if we're talking about getting the right M.2 drive and making sure it boots right.
Connectivity
Professionals usually live and die by their emails and calendar updates. That being the case, you can't be stuck tinkering with your Wi-Fi settings or dealing with a poor signal through your day. High quality 802.11AC Wi-Fi cards are not only lightning fast, but they are backward compatible to work with older networks when needed.
One last thing…
This applies to all three of the above categories; Solid State Drives, or SSDs are a game changer.
I have taken 10-year-old laptops and upgraded nothing but the hard disk drive to an SSD. They perform like brand new machines. Reading files from the hard drive will always be the slowest part of any process on any PC.
As soon as you boot up your laptop and are able to use the desktop in only 10-30 seconds, you will see the difference SSDs make. Large programs and files will load faster, and SSDs are quieter, produce less heat and are generally more energy efficient. The prices for SSDs are dropping every year. And if cost is an issue, it is better to get a small M.2 SSD module for just the operating system and use a regular 2.5″ slot for a large SATA hard drive for file storage. That's a lot better than not having an SSD at all.
Best Lenovo laptops for Professionals
Table of Best Lenovo Laptops
Final Thoughts
With a desktop, you can continually replace, upgrade and add components until you have a machine that can handle any sort of user and perform any sort of task. You can start with a base model and fill in the gaps as time passes. With laptops, it makes more sense to be more purpose driven and specific. Personally, I have a large 17-inch gaming laptop that is only "portable" in that it is easier to take to another location than a full desktop would be.
I know I'll want to plug it in once it's there, and in turn, I get a lot of power. I also have a much smaller Lenovo ThinkPad with considerably less power that I use for work, and only plug in at my desk. That is typically the trade-off; performance versus portability and battery life. Now that you have seen how we have gone about selecting the best Lenovo laptop for various types of users, hopefully, you have a better idea how to select the best one for you.