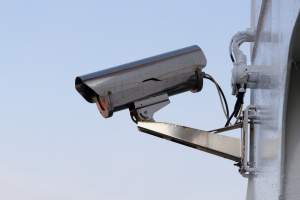 In the Post-Snowden era of technological surveillance, there is an increasing desire to regain a sense of privacy. TAILS, short for The Amnesiac Incognito Live System, is a Linux-based operating system that runs off of a flash drive or CD/DVD. One of the benefits of using Linux is that it has relatively low system requirements, so when you are searching for the best laptop for TAILS you don't have to worry about breaking the bank! I'll help you understand **what system requirements are needed to run TAILS** and then I'll show you five of the best laptops for TAILS.
Official Requirements
As mentioned earlier, Linux usually requires little in the way of system requirements. The specific requirements to run TAILS are simple: a way to boot TAILS (i.e. a flash drive), an x86 processor, and at least 2GB RAM. Virtually every laptop will let you boot from a flash drive or CD/DVD and most consumer laptops will use x86–stay away from anything with an ARM processor. Don't let the technical jargon bug you, as all of the laptops I recommend here are entirely compatible with TAILS.
What're the main requirements to run TAILS?
Memory
The main requirement we'll look for when searching for a laptop for TAILS is RAM(memory). TAILS is unlike traditional operating systems–instead of installing it to your hard drive, it runs off an external disk and loads the entire OS into RAM! This means that your memory is used to hold an entire system as well as all your application data. I wouldn't recommend less than 2GB ram for running TAILS smoothly, especially if you'll have multiple browser tabs open and using more than one application at a time.
TL;DR
A system with 2GB+ RAM will give you the smoothest experience with TAILS. Since almost all laptops have at least 4GB – you can rest assured it won't be a problem. But if you want to use Windows on the same machine – go for 8 GB.
Battery
The best laptop for TAILS is one that is easy to travel with and doesn't need to be plugged in constantly. It can be a struggle to find an outlet when you're using public WiFi, and if you're communicating privately while using TAILS nothing is worse than being cut off in the middle of your task because of poor battery life! It's easy to find a laptop with good battery life for TAILS since the requirements are fairly low.
Portability
Given the very nature of TAILS, chances are you'll want to use this laptop at a coffee shop or library or somewhere with public wifi. This will help you stay anonymous, but no one wants to lug around a 7lb laptop! Since you'll be using this laptop for TAILS you won't need the performance of say, a gaming laptop, which are often large, heavy, and cumbersome to travel with.
USB Ports
If you'll be using any sort of peripherals–a USB mouse, external hard drive, camera, or WiFi card–you'll need enough USB ports to accommodate your other devices. TAILS will take up one USB port when running, so plan accordingly. **USB 3.0 ports are preferable to USB 2.0 ports.
**You may want to consider how old your flash drives are, as newer USB 3.0 drives provide much better performance. Since TAILS will be running off of a flash drive you should keep in mind you'll have a much better experience using a quality USB 3.0 drive. They are distinguished from USB 2.0 drives by their blue color.
Processor
This area is less important, depending on your needs. If you'll only be browsing the web, using email, or similar tasks you could get along with an Intel Atom/Pentium or Celeron processor. However, if you will be doing more demanding tasks such as compiling code, running multiple apps or keeping 10+ tabs open, you'll want to consider an Intel i3 processor at minimum. An Intel i7 will provide you with a flawless experience and if you plan to play games in Windows you'll want a fast processor.
Graphics
TAILS will run fine on Intel integrated graphics. There's no need for anything faster unless you'll be booting another OS on the laptop's internal disk.
TL;DR
If you intend to play games you will want a better graphics card than the integrated one. Otherwise, integrated graphics are fine and often cheaper.
Storage
Since TAILS runs off an external disk you probably won't need much storage. You could use the internal disk for encrypted storage, if you choose. TAILS allows you to create a persistent, encrypted storage volume on the free space left on your USB drive. Will you be using this laptop to run another OS besides TAILS? If so you'll want a bigger hard drive to use for your normal day-to-day usage.
Display
This comes down to personal preference. The size of screen and resolution depends on what you're comfortable with. A better resolution means better viewing at a higher cost. A small screen will mean a light, portable device to travel with but you may find yourself getting annoyed at only being able to fit so much on a screen. Consider what you'll be doing on this laptop: looking at one web page at a time? A small screen is fine and resolution doesn't matter. Are you going to have multiple apps open, side by side, multitasking? You'll want the bigger screen and better resolution, such as a 1080p IPS screen which allows you to see the screen from many angles and will deliver crisp, beautiful images.
Extra Advice
I'm a long time Linux user with years of experience running Linux on laptops. I've been a TAILS user since before Snowden recommended it. In addition to knowing the requirements of a notebook for TAILS there are a few things you need to know about TAILS itself.
Tips for TAILS
Edward Snowden used TAILS to remain anonymous and avoid getting caught by the NSA. TAILS is a secure and anonymous OS, but only if you understand how to use TAILS.
When considering the best TAILS laptop you need to think about what you'll be doing. Are you an activist speaking out in a country that punishes dissidents? Are you simply trying to regain privacy and anonymity in the digital age? The best notebook for TAILS is the one that fits your needs closely.
If you absolutely must remain anonymous to avoid persecution then you should consider a "burner" laptop. A burner laptop is one you don't mind disposing of and use only for one task You wouldn't play games on a burner laptop or check your Facebook, since that defeats the point of staying anonymous with TAILS. If you'll be disposing of it when you're done using it the best notebook for TAILS is the cheapest one! You'll also want to avoid storing anything on the hard drive that is linked to your identity. You can be forced to hand over your encryption keys but if there is nothing on the laptop then there is nothing to hide.
If you're not concerned about your activities and just want some privacy and anonymity, it's perfectly fine to use the laptop as a regular one and only boot into TAILS when you want some privacy. You can have a nice screen with great resolution, a great video card, and enjoy using your laptop even when you're not running TAILS.
Think hard about what you'll be doing before you buy a laptop for TAILS. I'll show you the best TAILS laptops but you'll have to decide based on your own needs. If you are interested in learning more about TAILS and want to use it effectively you can read the official documentation online, as well as instructions on how to copy it to a flash drive.
Best TAILS Laptops
I've searched the web to find a plethora of options for all TAILS users, no matter what you'll be doing. Linux can be finicky on certain hardware so I've looked at dozens of different laptops to determine what I believe are simply the best notebooks for TAILS on the market right now.
1
Cheapest laptop for TAILS
Atom Z3735F
|
HD Graphics
|
2GB RAM
|
32 GB SSD
|
1366×768
|
9h
This laptop is a great option if you'll only be using it for TAILS and don't care about screen size, resolution, or a slightly slower experience–unfortunately, it only comes with 2GB of RAM, although the Intel Atom processor is so efficient that with the right settings you can get up to 9 hours of battery life! Choose this laptop if you're on a tight budget or you'll only use it for TAILS and don't mind sacrificing a little performance for better battery life and portability.
View on Amazon
2
Pentium N3700
|
HD 5500
|
4GB RAM
|
500 GB HDD
|
1366×768
The ASUS VivoBook X540SA is one of few modern laptops that still ships with the CD/DVD-RW drive. This is an excellent way to run TAILS, as once you burn the disc image it cannot be changed; no malware can affect it but you also can't use the disc for storage, unlike a USB drive. It does have a USB 3.0 port if you'd prefer the speed and ease of using a flash drive. You also have the option of wifi or a traditional LAN cable, another feature not seen on many laptops but still desirable since it is more reliable and faster than wifi. The 500GB HDD is slow compared to a modern SSD, but if you're using this for TAILS that will hardly matter. You can still use the HDD for media storage and run TAILS from a disc or flash drive.
View on Amazon
3
i3-6100U
|
HD 520
|
6GB RAM
|
500 GB HDD
|
1366×768
|
5h 30min
The Pavilion X360 is a great laptop for TAILS with plenty of memory and a fast processor. It's lighter than the VivoBook above and has better battery life, although some users do complain about overheating during heavy usage. If you'll be pushing your laptop to the max then you might consider a higher-end machine, but this is a great middle-of-the-road notebook for TAILS. It's also a 2-in-1 convertible with a backlit keyboard, so if you value a touchscreen or type often at night this laptop is a great choice.
View on Amazon
4
i7-7500U
|
HD 620
|
12GB RAM
|
1000 GB HDD
|
1366×768
The Ideapad 310 comes with a whopping 12GB of RAM, which is far more than the average user needs but may come in handy if you write code or boot into another OS. It also packs a punch with the latest Intel i7 processor, and the internal drive is easy to remove if you want to ensure more privacy or perhaps install a faster SSD for another operating system.
View on Amazon
5
i7-6500U
|
R7 M370 2GB
|
8GB RAM
|
500 GB HDD
|
1920×1080
|
6h
ThinkPad's are renowned for their durability and ease of repair, and the E560 is no different. The battery is easy to swap and if something breaks you can often find ThinkPad parts on eBay and repair it yourself. This is the heaviest laptop on the list, weighing in at 7.5 lbs! It's built like a tank but it weighs like one too, although the IPS screen is simply beautiful. Battery life is about average and the RAM can be maxed out at 16GB; this is a great choice if you'll be at a desk most of the time and won't have to carry it around. It's upgradeable with a great screen and RAM to spare.
View on Amazon
Table of Best Laptops for TAILS
In Conclusion
These five laptops are my top choices when it comes to the best notebook for TAILS. There is something for every kind of user in this list, from the casual user on-the-move to the privacy-conscious programmer using every bit and byte of RAM available, and you should feel empowered to make the right choice when choosing a laptop for TAILS that meets your specific needs. If not, feel free to comment and I'll get back to you with a personal suggestion.