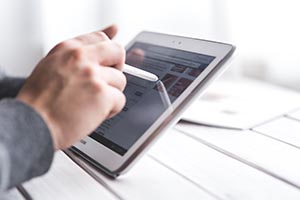 As a writer/blogger, digital artist, and aspiring Drupal developer, I often find myself using my trusty touchscreen laptop to do much of my writing, art, and site adjustments while I'm on the run. One of my laptops is a slightly aging Dell Inspiron i5 7000; it has touchscreen functionality as it was designed for Windows 8, but I decided to do some research to see what the newest crop of touchscreen laptops has to offer. I admit it; I'm a touchscreen enthusiast; I use a touchscreen smartphone, gaming systems, and a tablet, so it was a natural progression for me to pore through some of the best touchscreen laptops.
If you're looking for a newer touchscreen, there are several great options on the market for you to pick from, from convertible laptops to large screened touch-friendly machines. I'm going to let you know what to look for in this guide so that you can have as pleasant an experience and find a great touchscreen laptop for your needs.
Before we get into this what to seek, there are a couple of considerations that you should think about.
Battery Power
For the most part, even the very best laptops with a touch screen will tend to last a slightly shorter time than its touchless cousins. While this usually works out to a 15 percent decrease in overall battery life, many touchscreen users like myself consider this an alright tradeoff. Consider this: we tend to be tethered to outlets these days anyway, with many businesses beginning to offer free power with their free Wi-Fi.
Additionally, with many newer laptops embracing the USB Type-C powering systems, modern portable power banks are not just powering your phones and tablets but your notebooks as well.
Weight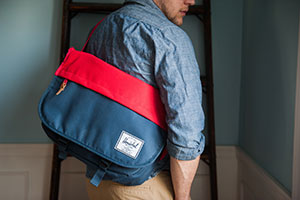 As a result of a slightly thicker screen, even the some of the best touch screen laptops are slightly heavier than standard laptops. In my experience, I've not noticed that much of a difference, but you can expect an extra half a pound or so with a good touchscreen. That also means that touchscreen models tend to be slightly thicker, so take that into consideration when you are thinking about portability.
Cost
In general, companies like Lenovo and Dell do tend to charge more for touchscreen models as compared to their non-touchscreen counterparts. This being considered, to me it's a bit of a tradeoff; touchscreen laptops also tend to have a higher resolution, so with the extra $75 to $300 that a company may charge, you'll get touch input and a better screen for games, programs, and movies.
Where Touchscreen Laptops Shine
After you've weighed the considerations, touchscreen laptops have a lot of benefits as well.
Resolution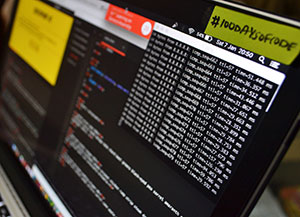 As previously mentioned, these types of machines typically have better resolutions for those who are seeking a more graphical degree of functionality. I always notice how much more vivid World of Warcraft is on my laptop versus its performance on my desktop. That's of course, an anecdotal example but there's some merit to it.
Compare two similar models of the Dell XPS9360-4841SLV 13.3" Laptop. The non-touch version has a much lower quality display that has a resolution of 1928×1080. Consider that the version that we are covering in this guide has a startling resolution of 3200 x 1800. This is a sizeable resolution upgrade that places the touchscreen model near 4k standards of viewing. With this level of resolution, your pictures will have a larger level of natural contrast; you'll see each of your images megapixels with ease.
Pure Convenience
Touchscreen laptops are by their very nature more convenient. For example, as a nascent Drupal developer, I often find myself having an easier time adjusting site settings when I can just quickly tap a module or taxonomy with my finger. When merely browsing in apps like Chrome, you can even use swipes on a touchscreen to navigate your pages. This is very convenient and is a function that you don't even find on tablet and smartphone-based versions of Chrome.
While there used to be a lot of flaws with single touch devices, today's generation of multi-touch laptops provides a very convenient experience. I tend to really love using my hands when I am checking out directions on Google Maps, browsing news sites, and even when composing PowerPoint presentations. I think that pretty much everyone agrees, mice are great tools, but being able to interact with what's on the screen using just your fingers is much more intuitive and convenient.
Creative work

Additionally, touchscreen laptops also open up a whole world of art for you and your children. As an artist who has styluses for both my laptop and smartphone touchscreens, being able to use my Adonit stylus on my laptop screen is very advantageous. Also, the screen has more inherent pixels since it has a higher resolution, so my art tends to look more vivid when I use my touchscreen laptop. Several models of the best touch screen laptops that I'll be covering in our review section are great for art programs like ArtRage and Artflow.
What Features Are Absolutely Required for a Good Touchscreen Laptop?
Multi-touch
Simply put, if your new touchscreen laptop doesn't have multi-touch, it's simply not worth it. Fortunately, most of the newer laptops have this feature, so you'll be able to pinch, use two fingers, and gesture to control your favorite programs and apps.
A Touchscreen-Friendly OS
If you have a laptop running Linux or even Apple's OS, you may have a hard time finding touchscreen support. While you can nominally convert a MacBook into a touchscreen using external hardware, the system doesn't really do a great job at supporting it. Linux also has slight support, but once again, it's spotty at best.
I have worked with Dell Inspiron i5 7000 with Windows 8, which is pretty much where Microsoft started to switch gears in the direction of touch input. After I upgraded to 10, it was clear that the era of the touchscreen had come. Additionally, if you have Chrome OS, you'll have some great touch-friendly experience as well. It seems Google is motivated to blur the boundary between Android and Chrome OS, which implies improved touchscreen features down the road.
TL;DR
If a laptop has no multitouch – it's as if touchscreen does not even count. I've looked for laptops that and manage to pack a lot of performance and a solid battery life at their price.
Laptop Suggestions
1
M3-6Y30
|
HD 515
|
8GB RAM
|
500 GB SSD
|
1920×1080
|
6h 30min
According to Laptop Mag, this 2-in-1 laptop has a battery life that has proved to last "a very strong ten hours on our battery test." This is due to the laptops Core m3 processor, which is very efficient compared to many of the mobile processors on the market today. This is a rare level of battery life due to the power draining of the touchscreen IPS monitor. As a result, this lends itself to a great mobile experience, especially considering that this device "flips" so that you can use it as a quasi-tablet as well.
While I wouldn't recommend this for games because it uses an IPS panel, which is notorious for ghosting afterimages and slower refresh rates, this particular laptop is still perfect for on-the-go use. It's even ding-resistant because of its lightweight but durable aluminum construction. Overall, this one has above average benchmarks, with a 178-degree standing feature that's excellent for artists.
2
i7-6500U
|
HD 520
|
8GB RAM
|
250 GB SSD
|
3200×1800
|
N/A
Lenovo's Yoga series has been popular for many years due to its ability to be used in a wide variety ways. You can stand it up, reverse the screen, and fold it flat for a tablet-like form factor. Personally, I like to have an HDMI out feature so that I can quickly watch media on my television, which is a feature that this device admittedly lacks. That being said, this is a great laptop for those with busy lives because of its art-friendly IPS display that has a very high resolution of 3200×1800. While it won't be perfect for gaming, it has an impressive i7 CPU that can be overclocked through Lenovo's Turbo Boost Tech. As a result, this is quite a performer. It even has decent battery life for a touchscreen; you can get about six and a half hours of use on this one.
3
i7-7500U
|
HD 620
|
16GB RAM
|
500 GB SSD
|
2560×1440
|
4h
Razer just made news with the announcement of a new prototype of a gaming laptop that has three screens. Their commitment to gaming is exemplified across their line of peripherals and computers. The Stealth RZ09-01962E12-R3U1 is a great option for a gamer looking for a smaller laptop to take with them to LAN parties. Firstly, it's very lightweight – it weighs just about 2.8 pounds, which would be barely noticeable in a bag.
Inside its svelte body, it has a powerful Intel Core i7-7500U – 2.7GHz / 3.5GHz and can use the Thunderbolt 3 technology to hook up with the Razer Core; the company's desktop graphics enclosure. Aesthetically, the device employs Razer's trademark Chroma keyboard that lets you customize a series of LEDs that are underneath each key. I love this feature because as a gamer, it's cool to configure the keyboard's colors for the abilities of my in-game character. I tend to switch it off whenever I have some work to do on it but for gaming – it's pretty cool.
4
i7-7500U
|
HD 620
|
8GB RAM
|
250 GB SSD
|
3200×1800
|
N/A
The Dell name doesn't quite amaze like it used to, but this product is a step in the right direction. The first standout feature is its i7-7500U processor that provides a good level of power for resource hogging applications. I don't have a dedicated SSD, but since prices are going down, we're starting to see a lot of laptops with included high-capacity solid state drives. As a result, Dell has included a 256 GB drive with this model that will make loading your core programs and the OS itself much faster.
If you are looking for a display with a high DPI, the XPS9360 has a borderless display that provides a crisp 3200×1800 resolution. I really like how far Dell has come in the past few years in improving their laptops and their brand overall. It has a very thin panel on the display, which is great for a touchscreen and it tapers at the edges, which is very attractive. It's also rounded out by a silver body that is also very eye-catching.
5
i7-6600U
|
940M 1GB
|
16GB RAM
|
500 GB SSD (PCIe)
|
3000×2000
|
9h 30min
The final product in our guide is from the big boys over in Seattle. Microsoft's first in-house laptop turned heads during its October 2015 debut and this particular version of the Surface Book is very impressive with its NVidia GeForce graphics card that allows for great gaming potential. Additionally, like all Surface Books, this product has one of the better styluses for those artists who are looking to work in a digital medium. It even has a unique resolution size of 3000×2000 and a reasonable screen size of 13.5".
Anyone who's felt back pain from carrying their laptop to and from work understands the value of a lightweight machine; I know I do. With this in mind, this Microsoft product is only about 3.5 pounds, which is really impressive based on its feature-set.
Final Thoughts
Fortunately, the number of touchscreen laptops is increasing, which means that we'll all soon be able to enjoy the convenience of the touchscreen experience. Each of the products that I reviewed is excellent for general computing, art, and overall portability. Additionally, there are even some great ones for gaming. Please feel free to leave a comment with your touchscreen needs and I'll get back to you with a machine that'll fit your laptop needs. I'm sorry if I won't reply ASAP – on some days I'm getting more comments than I can keep up with! #firstWorldProblems