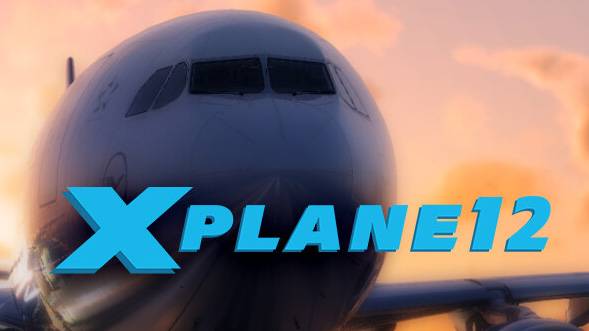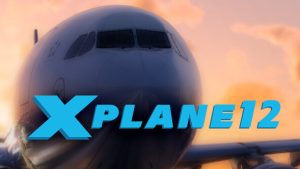 Flight simulators have been providing PC gaming enthusiasts with realistic flight experiences for decades now. In these games, airports, control schemes, aircraft, and world locations are faithfully represented. Today, many enthusiasts like myself and professional review sites like Lifewire agree that the best flight simulator on the market today is Laminar Research's X-Plane. They've released X-Plane 12, which is a very powerful, very realistic version of the game, but what kind of system can run it? Let's take a look at the best laptops for X-Plane.
What Makes the X-Plane Series so Good for Laptops?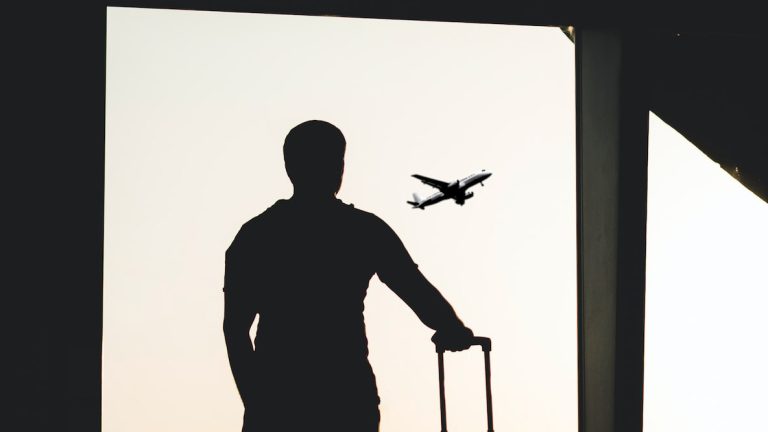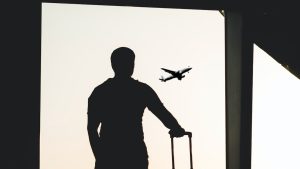 One of the best features of X-Plane is its ability to run "Network Flight." This mode allows you to connect to other instances of the simulator through UDP/IP or TCP/IP connections. This is very useful and immersive because multiple pilots can play within the same in-simulator world and fly maneuvers or simply cruise through the virtual world. Here's a good example of a multiplayer test flight.
In addition to this, X-Plane can also be used for instruction. The IOS or the Instructor Operator Station is a great training tool for an X-Plane flight instructor. The IOS can be set up through your laptop for helping a friend learn to fly and cope with operational mishaps/bad weather, or you can use a secondary monitor with your machine to do the same. Having this local connectivity makes having a laptop with X-Plane very rewarding.
X-Plane's System Requirements
X-Plane 11 requirements
| | | |
| --- | --- | --- |
| | Base | Recommended |
| Processor | Intel CPU with two or more cores with a clock speed of 3.0 GHz | Intel i5 or better CPU with four cores and a clock speed of 3.5 GHz |
| RAM | 8 GB of RAM | 16 GB of RAM |
| Graphics | A video card with 1 GB of video RAM | A high-performance video card with DirectX 12 and 4 GB of video RAM (preferably a Pascal-equivalent card) |
X-Plane 12 requirements
| | | |
| --- | --- | --- |
| | Base | Recommended |
| Processor | Intel Core i3, i5, i7, or i9 CPU with 4 or more cores, or AMD Ryzen 3, 5, 7 or 9. | Intel Core i5 8600k or Ryzen 5 3500 or better |
| RAM | 8 GB RAM | 16 GB of RAM |
| Graphics | A Vulkan 1.3-capable video card from NVIDIA or AMD with at least 2 GB VRAM | A DirectX 12-capable video card from NVIDIA or AMD with at least 4 GB VRAM |
As you can see, even with X-Plane 11, for the best possible settings, you'll need a fairly performance-oriented computer. All of the devices that I will cover in our review section can handle either version of the simulator on reasonably high settings.
Processor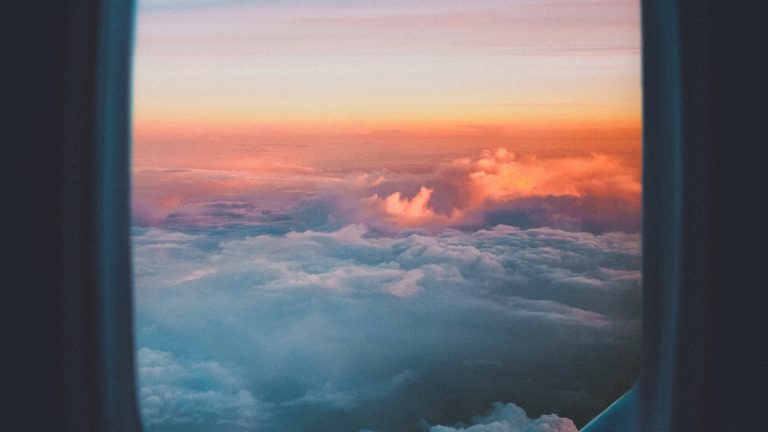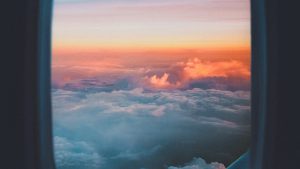 The CPU is an important part of any gaming laptop, but the type of processor is not as crucial for X-Plane 12 as it is for other types of gaming. If you're looking for a laptop to run X-Plane, you'll need a minimum of Intel Core i5-1240P or AMD Ryzen 5 6600U. These are the most affordable processors on the market that can handle X-Plane without any problems.
For better performance and more reliable gaming, however, we recommend investing in either an Intel Core i7-12650H or an AMD Ryzen 7 6800H processor. These processors are more powerful and have faster clock speeds, meaning they will be able to handle more intensive tasks and have better overall gaming performance.
At the highest-end of the spectrum, Intel Core i7-12700H and i9-12900H processors, as well as the AMD Ryzen 9 6900HX processor, offer exceptional performance and can handle anything X-Plane can throw at them. Of course, these processors come at a premium price tag, so if you're looking for the absolute best performance and don't mind spending extra, then these are the best options for you.
To help you make an informed decision, I've compiled a table of recommended processors for X-Plane 12, grouped by price bracket. This should give you an idea of what to expect from each processor in terms of performance and battery life.
Recommended Processors for X-Plane 12
| Processor | Price Bracket | Performance | Battery Life |
| --- | --- | --- | --- |
| Intel Core i5-1240P | Budget | Good | Good |
| AMD Ryzen 5 6600U | Budget | Good | Good |
| AMD Ryzen 7 6800H | Mid-range | Very Good | Fair |
| Intel Core i7-12650H | Mid-range | Very Good | Fair |
| Intel Core i7-12700H | High-end | Excellent | Poor |
| Intel Core i9-12900H | High-end | Exceptional | Poor |
| AMD Ryzen 9 6900HX | High-end | Exceptional | Poor |
Graphics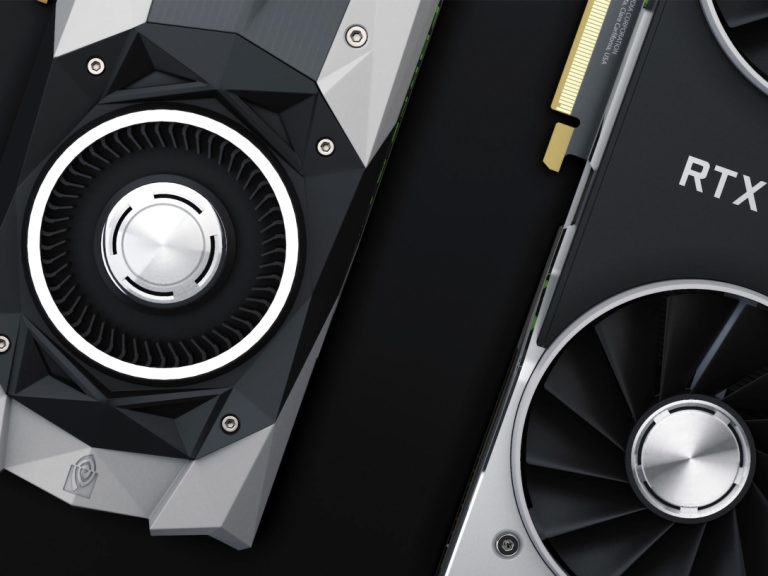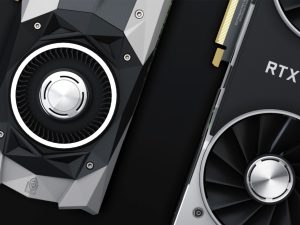 It's no secret that Nvidia continues to dominate the laptop GPU market, with the recent RTX 40 series cards not yet available on laptops (expected in 2023). As of now, Nvidia's latest notebook cards are in the RTX 30 series, such as the RTX 3070 Ti.
On the other hand, desktop GPUs have become a lot more power-hungry in the past few years; thus, the gap between power-limited notebook graphics and desktop graphics cards has widened. Additionally, Nvidia has discontinued the Max-Q label for its RTX graphics cards. That results in a wide variance in graphics performance even in laptops with the same GPU chipset, as the exact GPU wattage is determined by the laptop manufacturer (OEM).
Integrated graphics cards are not sufficient for X-Plane, so a dedicated graphics card is necessary. However, you don't need to go all out on the most expensive option – X-Plane can still be run on an entry-level graphics card, with better cards offering more dedicated memory.
Both Nvidia and AMD offer multiple lines of GPUs with varying performance levels. Comparing X-Plane benchmarks and 3DMark scores is the best way to determine which graphics card fits your needs and budget. To further ensure a laptop meets your expectations, look for one with a MUX-switch and possibly Nvidia Advanced Optimus which allows to switch the GPU without a reboot if battery life is of concern.
To help you decide on the right GPU for X-Plane 12, here's a table of recommended GPUs for various price ranges:
| Price Range | Recommended GPUs |
| --- | --- |
| Minimum | RTX 3050 |
| Recommended | RTX 3060; RTX 3070 Ti; RX 6800M |
| High-end | RTX 3080; RTX 3080 Ti |
Memory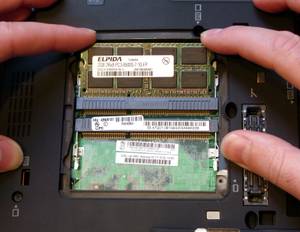 X-Plane 12 is a powerful and realistic flight simulator that requires a lot of resources to run smoothly. While it is possible to get by with a mid-range laptop, it's important to make sure you have the right amount of RAM to take full advantage of the experience.
Let's take a look at what kind of RAM is suitable for X-Plane, and how much memory is needed for optimal performance.
Why X-Plane needs so much RAM?
X-Plane 12 simulates a vast environment to achieve an incredibly realistic experience. The more realistic the environment, the more resources it needs. As a result, X-Plane 12 needs more RAM than most other applications, and it's important to get the right amount.
Most mid-range laptops come with 16 GB of RAM and high-end – 32 GB or more. Latest-gen Intel and AMD CPUs support DDR4 and DDR5, though DDR5 is still quite expensive and needs time to mature as a technology.
How much memory is required for X-Plane?
As a general guideline, 8 GB of RAM should be enough to get started with X-Plane. However, 16 GB is the minimum recommended for optimal performance, and 24 to 32 GB of RAM is necessary for high-end experiences.
Does DDR5 make a difference?
DDR5 RAM does offer slightly better performance and lower power consumption than DDR4 RAM. However, the difference is only noticeable in certain scenarios and doesn't justify the extra cost for most users.
Other considerations (latency, frequency).
Aside from the amount of RAM, latency and frequency are important too. Lower latency means faster access to data, while higher frequency means faster transfer speeds. For the best performance, look for a combination of low latency and high frequency.
What to expect depending on your budget.
At the lower end of the budget, you should expect 8 GB of RAM and DDR4 speed. Mid-range laptops typically offer 16 GB of DDR4 RAM, while high-end laptops usually come with 24 to 32 GB of DDR4 or DDR5 RAM. If your budget allows it, go for the highest possible memory and frequency combination.
Storage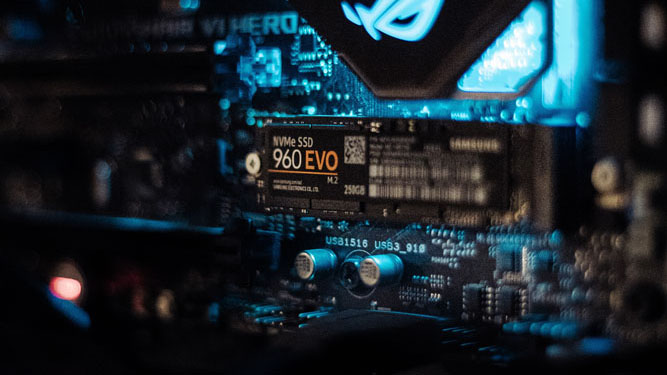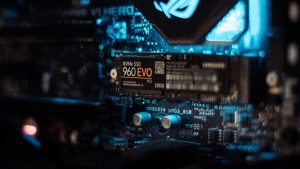 X-Plane 12 isn't particularly demanding in terms of storage – you don't need a ton of storage space for it. An SSD is still the best choice for any gaming laptop, and that means you'll want to opt for an M.2 PCIe model.
Budget laptops (< $900) come with 500 GB of storage, while mid-range models have 1 TB, and high-end ones (~$2k+) come with 2 TB. 500 GB should be enough for your X-Plane installation and a few add-ons, but if you plan on downloading more, opt for a bigger capacity drive.
It's worth noting that read/write speeds aren't nearly as relevant as they used to be when it comes to gaming performance. Your money is better spent on other components than trying to get the absolute fastest drive.
For a laptop, the two best options are to either go with multiple drives (an SSD for X-Plane and an HDD for backup and archiving files) or a single drive large enough to handle both your game installation and any add-ons you'd want to install. External drives aren't needed for X-Plane.
To make it easier for you, here's a list of recommended SSD configurations depending on your budget:
Minimum (under $1,000): 500 GB SSD
Recommended (under $1,500): 1 TB SSD
High-end ($1,500+): 2 TB SSD
Display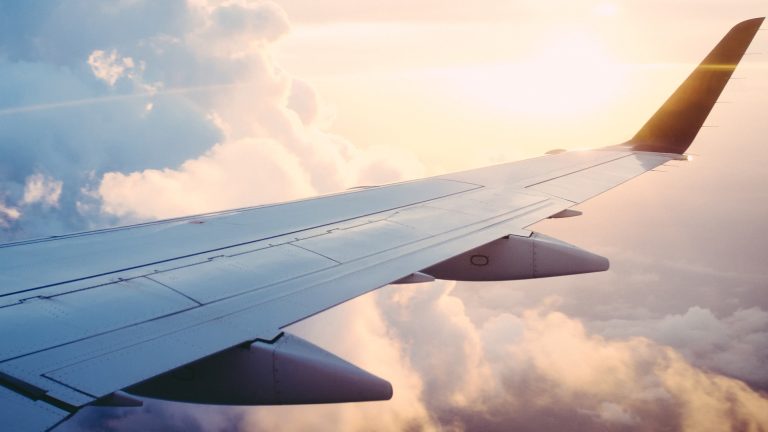 When choosing a laptop for X-Plane 12, it's important to look at the display. The current standard is an IPS or IPS-level screen, whereas TN is only found in the cheapest laptops. Full HD is still the most common display resolution. QHD is most frequent in premium gaming/business laptops, while 4K is most common in professional notebooks for creators. High refresh rate screens are found in the majority of gaming laptops. While not yet widespread, OLED is becoming increasingly prevalent. Mini LED laptop backlighting may also be seen on professional laptops on occasion, notably after Apple incorporated it in their 2021 MacBook Pro range (14" and 16" models). HDR (VESA-certified) displays are somewhat niche but not exceedingly difficult to find.
While a good display will not improve your framerate, it would be a shame to spend a good chunk of money on a high-end CPU+GPU combo only to end up staring at a washed-out skyline. The display is important in a gaming laptop, especially if you're looking for a high refresh rate panel. The size of your screen depends on your needs and budget. If you're looking for a long-haul flight simulator, look for a large display (15"+). If you're looking for something more portable, 13" or 14" should be enough. When comparing displays, I use various tests such as color accuracy, contrast ratio, brightness (nits), and refresh rate tests. If you're looking for the best possible experience in X-Plane, consider getting a high refresh rate display with G-Sync or FreeSync support (if you're not going Nvidia).
What should you aim for in each price range?
Minimum (under $1,000): A decent TN panel; 280 nits; 80%+ sRGB coverage
Recommended (under $2,000): IPS; 300 nits; 90% sRGB coverage; 120Hz refresh rate
High-end ($2,000+): IPS/OLED/mini-LED; 350 nits; 100% sRGB; 240 Hz refresh rate
8 Best Laptops for X-Plane 12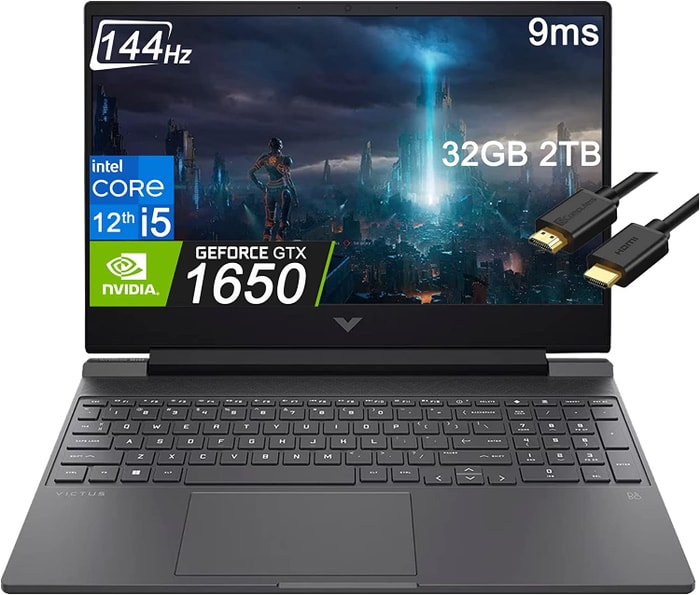 $870
i5-12450H
|
GTX 1650
|
32 GB RAM
|
2000 GB SSD
|
15.6″ IPS WA; 1920x1080
|
A Thrifty, Solid Flight Companion
Pros
Great value for money
Multiple configuration options
Port selection
144Hz refresh rate
Cons
Weak GPU
Plastic body
No RGB lighting
Poor battery life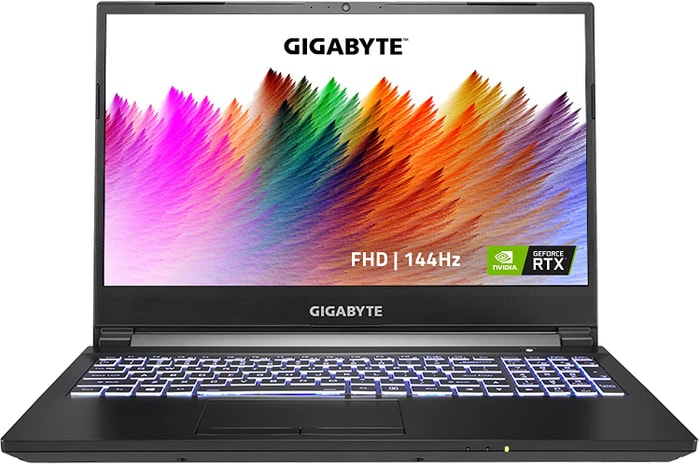 $950
Ryzen 5 5600H
|
RTX 3060
|
16 GB RAM
|
512 GB SSD
|
15.6″ IPS; 1920x1080
|
Great performance for the price, but underwhelming build quality
Pros
Affordable and great value for money
Multiple storage options with accessible battery
High refresh rate for smooth and immersive gaming experience
Good WLAN speed for quick updates and downloads
Cons
Bad sound quality through speakers
Poor cooling performance for thinner form-factor
No card reader for extra convenience
Cheap plastic surface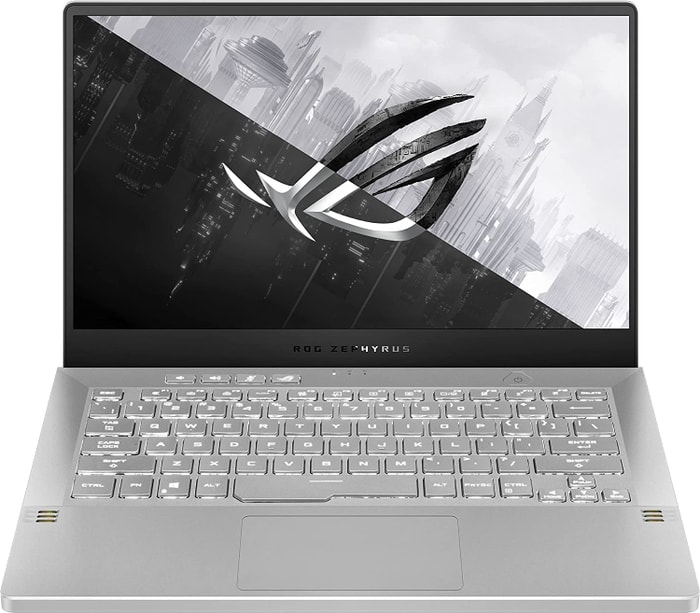 $1,320
Ryzen 9 5900HS
|
RTX 3060
|
40 GB RAM
|
2000 GB SSD
|
14″; 2560x1440
|
Fly High with the ASUS ROG Zephyrus G14
Pros
Compact, lightweight design perfect for on-the-go gaming with X-Plane 12
Impressive CPU and GPU performance for smooth, lag-free gaming experience
Color-accurate 120 Hz QHD display for vivid in-game visuals
Good sound for immersive gaming
Cons
Soldered RAM limits expandability
Variable performance in performance mode
8 GB VRAM may not be enough for certain high-end gaming scenarios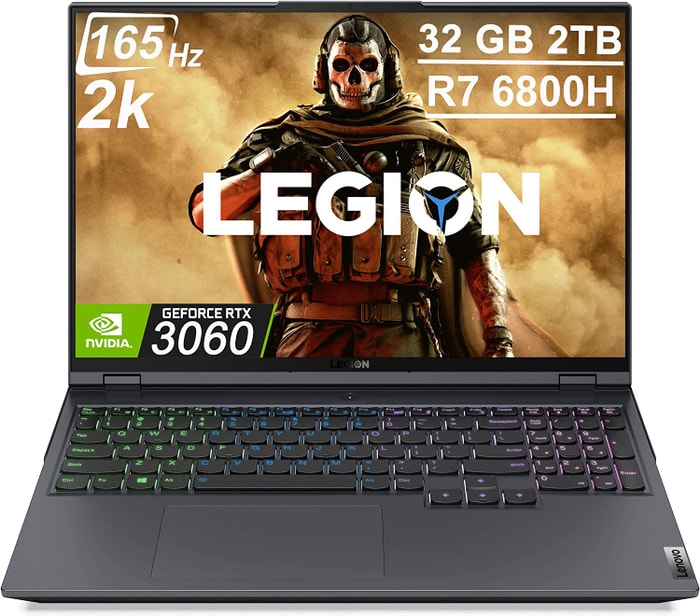 $1,350
Ryzen 7 6800H
|
RTX 3060
|
32 GB RAM
|
2000 GB SSD
|
16″ IPS HDR G-Sync; 2560x1600
|
An Impressive Workhorse for Flying in X-Plane 12
Pros
Vibrant 165 Hz display for smooth visuals
Easy serviceability for repairs and upgrades
Integrated numpad for quick input
Rapid charging for a long flying session
Cons
Poor webcam quality
High temperatures when running intensive tasks
Unfavorable backlight bleeding
Average battery life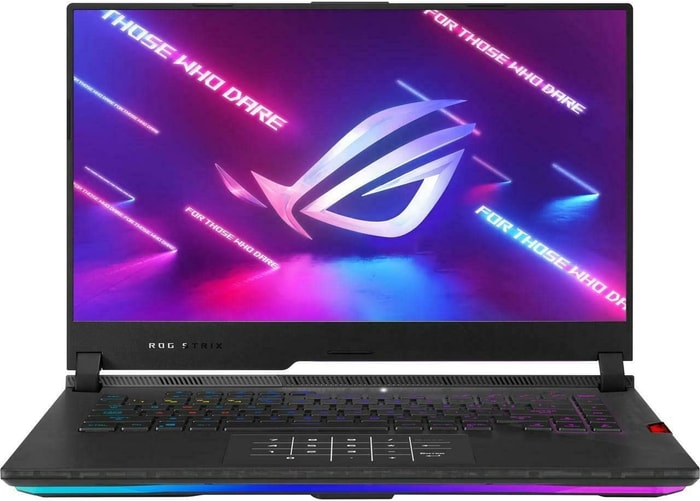 $2,310
Ryzen 9 5900HX
|
RTX 3080
|
64 GB RAM
|
4000 GB SSD
|
15.6″ IPS-level G-Sync; 1920x1080
|
An Aircraft-Ready Laptop with High Performance and Low Angle Limitations
Pros
High-Quality Construction for Enhanced Durability
Next-Gen Wi-Fi 6E for Quick Connections
Smooth Responses Without PWM
Wide Color Gamut and Dolby Vision Support
Cons
Limited Viewing Angles
No Biometric Login
High Heat and Noise Output Under Load
Reduced SSD Performance During Heavy Reads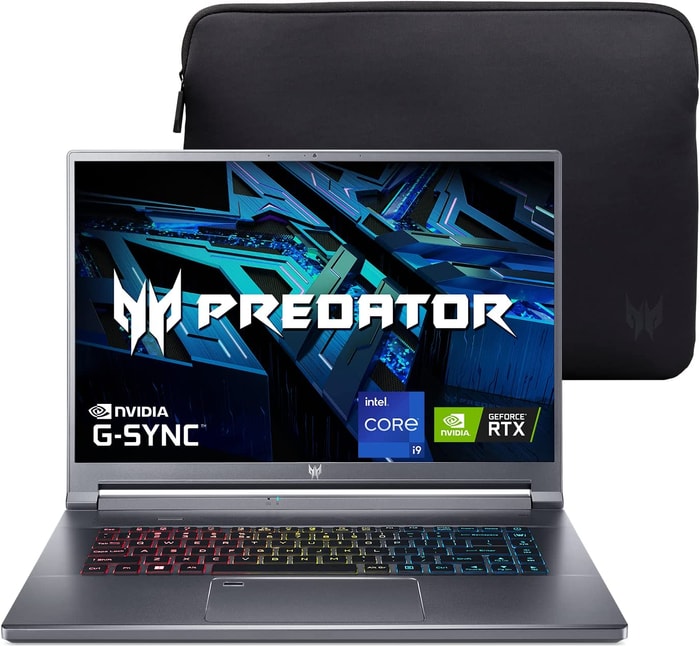 $2,500
i9-12900H
|
RTX 3080 Ti
|
32 GB RAM
|
1000 GB SSD
|
16″ IPS G-Sync; 2560x1600
|
High-Performance Flight Ready
Pros
Bright 240-Hz display for smooth visuals
Robust aluminum chassis for reliable flight
Fast WiFi 2.5 Gbit Ethernet for quick connections
Good touchpad for precise control
Cons
Soldered-in RAM for limited upgradability
Inaccessible SSD for added maintenance
Fan noise and warm palm rest during long sessions
Keyboard layout may take some getting used to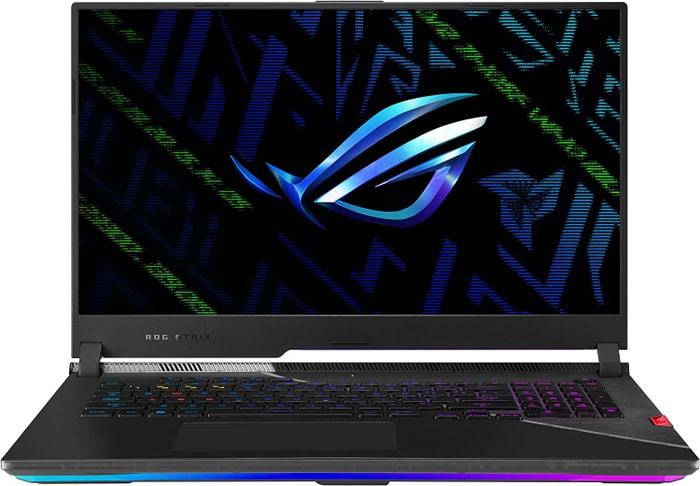 $3,800
i9-12950HX
|
RTX 3080 Ti
|
32 GB RAM
|
2000 GB SSD
|
17.3″ IPS; 2560x1440
|
An Eye-Catching Powerhouse for X-Plane 12.
Pros
High refresh rate display for immersive gaming.
Fast data transfer with TB4 and Wi-Fi 6E.
Customizable case illumination.
Quiet fans during gaming.
Cons
Lower storage performance.
Overpriced due to top tier CPU.
No webcam.
Electronic noises.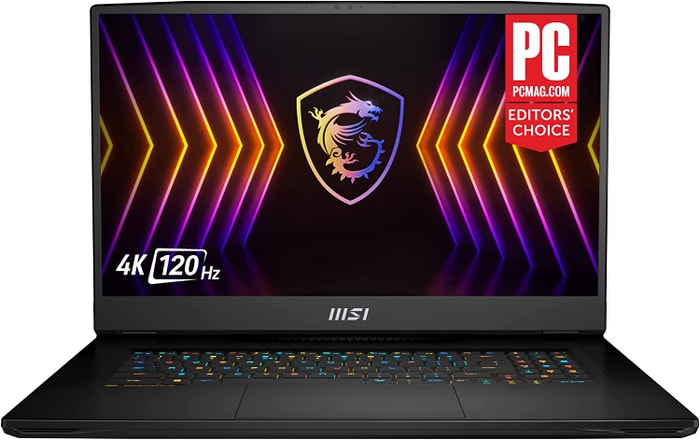 $4,000
i9-12900HX
|
RTX 3080
|
32 GB RAM
|
1000 GB SSD
|
17.3″; 3840x2160
|
Power and Performance at an Exorbitant Price
Pros
Top-tier Performance with PCIe 4 SSD
Robust 4K Display with High Colour Coverage
Mechanical Keyboard with Mechanical Key Switches
Thunderbolt 4, Four RAM Slots, and Space for Three More SSDs
Cons
Bulk and Weight is Unavoidable
Power Delivery and Advanced Optimus Not Supported
Gets Loud and Hot Under Load
Low-quality Webcam
Table of the Best Laptops for X-Plane 12