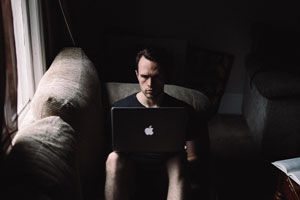 If you're in for a new laptop for data analysis. Unlike some other laptops in IT – you might not need to get a high-end laptop to just analyse the laptop. Ironically, it's not because data science doesn't need a high-end machine, it's exactly the opposite. It needs so much computing power that you might as well jump to a cloud computing.
Of course, most of the time I'd recommend getting a laptop that's capable of crunching decently sized sets of data on its own. But that might not be suitable for everyone as these laptops are inherently larger and, more often than not, shorter on their battery life.
By the end of this guide, you'll know EXACTLY what you should look for when in search for the best laptop for data analysis and what are my top 5 picks for it.
I'll start off with the key requirements for the best laptop for data analysis.
How to find the best laptops for data analysis?
The Essentials
High-end processor
Fast processors are always welcome in the IT world. Usually, you would be recommended an i7 laptop. A few years ago that was a specific enough suggestion to solve your whole CPU question.
But in the past 3 Intel generations (and especially in the 6th), Intel has expanded the i7 line to include some low power CPUs. Which is great if you want to identify good processors with good battery life. But it groups the best CPUs with others that I would call just barely above-average.
In short, you're not getting the same level of computational performance with i7-6500U and i7-6820HK. Far from it.
I'd like to update the "i7 rule" to i7-7. In essence, if the processor is i7 – it's definitely above average. And if it is at least i7-*7** (or *8**, *9**) – you're getting a great processor (in raw computing power).
This splits i7 processors into 2 groups. If you need a laptop with good battery life – go for the energy efficient CPU group. That usually means getting an i7 U-series processor. On the opposite side, we have the powerhouses. They don't give a damn about your battery life. Find a wall to plug it your laptop in. Right now.
The average battery life difference between these groups is 2 hours 40 minutes (4h 5min vs 6h 45min). In practice, the difference between otherwise identical models should be a bit smaller since I didn't add any controls to get these figures. The very best laptops, usually costing $2000+ manage to pair a high-end processor with a great battery it deserves.
But I have a word of caution. You might need to go for a gaming laptop if you want a high-end processor just because they have better cooling systems. If you want an ultrabook for data science – you'll have a bad time. These will heat up way too quickly. Unless you're a fan of regular fan clean ups, in a ~3 months you'll reach your CPU T-Junction temperature.
16 GB of RAM
If you're doing your work on the machine and not via SSH to some site, you don't need more than 8 GB. Otherwise, go for as much memory as you can have.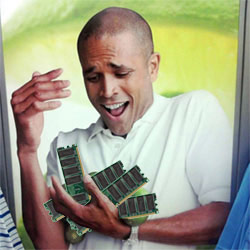 16 GB is a great sweet spot that can be found in high-end laptops. If you'd like the absolute best laptop for data analysis, you should go above that and either:
Search for an expensive 32 GB laptop
Get an upgraded laptop with 32 GB
Get a laptop that you can upgrade to 32-64 GB
Linux compatibility
I come from the coding world and I'm not proud by how late I moved my development to Linux. Even now, I'm still using a dual boot setup (Linux + Windows) which is still better than going for Windows-only approach (even if it somewhat screws up my boot manager).
I've written a guide on Linux laptops which might help you somewhat to find the best Linux laptop for data analysis.
Nowadays, if you're getting a modern kernel, Linux compatibility is all about Wi-Fi and bells and whistles: Bluetooth, touchscreen, multitouch trackpad, function keys, etc. Of course, I won't even go into Nvidia card support…
In short, check if a particular laptop model you've got your eyes on is well documented in Linux community (Ubuntu, ArchLinux are best when it comes to laptop documentation). More often than not, popular laptops are easier to get working because they are well "documented". Finally, Lenovo, HP, and some Dell laptops are known for their superior support for UNIX.
Storage
How much of space is needed for data analysis
It all depends if you're working by tunneling to some Linux cluster or simply to EC2. If that's true, you don't need much. 120 GB should be enough.
If you need a laptop that can do a fair share of work on its own – go for 500 GB or 1 TB. At the same time, if you're OK with a large laptop – you can go up to 2 or 3 TeraBytes. And as you'd expect, you can go above that with a custom setup.
What storage type to get for data analysis?
Solid State Drive. Laptop HDDs (often 5400 RPM) will struggle to keep up with any modern processor for heavy I/O operations.
Optional
Lightweight
Personally, I'm a sucker for high-end hardware. But that has its own problems. For example, I was quite ignorant when it came to laptop weight. That might have matched my needs a few years ago, but now, when I'm in need of a lighter laptop, I was forced to buy a Chromebook as dragging a 17.3″ monstrosity jut got tiresome.
If you already know you can't cut corners on laptop weight and you'd rather spend an extra $$$ on a lighter machine (with a smaller display) – you should heavily (heh) prioritize lightweight laptops.
Of course, this is somewhat of a blanket statement that can be thrown around for any apparent reason. Eat healthy, work hard, get a light laptop. So what does "lightweight" mean anyways?
If I'd need to draw a pyramid to illustrate where the extra weight comes from, I'd use screen size as the base. Doh! So if you are only comfortable with a large ~15″+ display, you'll be in somewhat of a pickle when it comes to overall laptop weight.
But even then, there's quite a difference between the lightest and the heaviest laptops in the same size category. Here's some sick data to illustrate my point:
| Laptop size | 20th percentile | Average | 80th percentile |
| --- | --- | --- | --- |
| 17.3″ | 6.0 lbs (2.7 kg) | 7.7 lbs (3.5 kg) | 8.4 lbs (3.8 kg) |
| 15.6″ | 4.8 lbs (2.2 kg) | 5.4 lbs (2.4 kg) | 6.0 lbs (2.7 kg) |
| 14″ | 3.5 lbs (1.6 kg) | 4.2 lbs (1.9 kg) | 4.7 lbs (2.1 kg) |
| 13″ | 2.6 lbs (1.2 kg) | 3.3 lbs (1.5 kg) | 3.7 lbs (1.7 kg) |
| 10″-12.5″ | 2.2 lbs (1.0 kg) | 3.1 lbs (1.4 kg) | 3.4 lbs (1.5 kg) |
Now, we've given some meaning to the flimsy term "lightweight".
Graphics card
If you can leverage CUDA for your work – mo' power to ya! For most, it's not needed and if it is – you'd better off working with a set of Nvidia GTX 980/1080/Titan cards on a desktop.
Of course, if you want a laptop that can handle GPU accelerated tasks on its own – you're in luck. The latest Nvidia GTX 1000s series of graphics cards is basically the same on laptops and desktops. Obviously, the desktops still have an upper hand when it comes to stacking 4 GTX 1080s. But if a single high-shelf video card is good enough for you – there are plenty of good choices. Though, most of them, being gaming machines, can look a bit like a laser show, which is not to everyone's taste.
Best Data Analysis Laptops
MacBooks
You can use a MacBook with macOS, Linux or even Windows (for gaming and Windows-only software, I'd guess).
MacBooks are some of the best laptops for data analysis. There's a reason why they are used by so many data analysts (bioscience).
1
Best MacBook for working on the cloud
i5-5250U
|
HD 6000
|
8GB RAM
|
250 GB SSD
|
13.3″ 1440×900
|
12h
MacBook Air is a great option if you need a lightweight laptop with a long battery life.
Also, you can consider Apple's latest small MacBooks if you don't care that it has been circumcised from most of its ports.
View on Amazon
2
Best MacBook for Data Analysis
i7-4870HQ
|
R9 M370X 2GB
|
16GB RAM
|
500 GB SSD (PCIe)
|
15.4″ IPS 2880×1800
|
7h
You can't go wrong by picking MacBook Pro. It has great computing speeds, plenty of RAM, 500 GB SSD storage and a great battery life on top of it.
There's a reason why plenty of data scientists are using the MacBook line for data analysis. And unlike some other laptops in my list, it is well-suited for workshops and conferences.
View on Amazon
Windows Linux laptops
You can use Windows for data analysis but we all know that you shouldn't.
3
Great mid-range laptop for Linux
i7-6500U
|
HD 520
|
8GB RAM
|
250 GB SSD
|
13.3″ IPS 3200×1800
|
5h 30min
HP Envy 13 is a great laptop at an affordable price. It is a great laptop if you're a student.
Overall, it's a very well-rounded laptop. It has above-average performance, SSD storage, enough RAM to match the CPU, good 4K IPS display and roughly average battery life of 5 hours 30 minutes.
View on Amazon
4
Powerhouse for Data Analysis
i7-6700HQ
|
1060 2GB
|
16GB RAM
|
500 GB SSD
|
15.6″ IPS 1920×1080
|
N/A
MSI GE62 comes with the latest Nvidia GeForce GTX 1060 Graphics card. This is a great option if you need cutting edge CUDA performance. Benchmark-wise, this card is at the level of 980M but it costs significantly less.
Apart from the Pascal graphics, MSI comes with 6700HQ CPU and 500 GB SSD. Both of these specs basically hit where they should for data analysis.
View on Amazon
5
Best Ubuntu laptop
i7-6700HQ
|
960M 2GB
|
16GB RAM
|
500 GB SSD (PCIe)
|
15.6″ Touch IPS 3840×2160
|
5h 30min
Dell XPS 15 is a great laptop if you want a MacBook alternative at a lower price. In comparison with MacBook Pro, it has a better display but ~1.5 hours shorter battery runtime on Wi-Fi. For some, this Dell XPS might be even a better option than any Apply notebook.
View on Amazon
Table of Best Laptops for data analysis
Now that you know what you should be looking for and what the best laptops for data analysis, please let me know down below if you have personal requests or you'd need a recommendation – please don't shy away from the details!