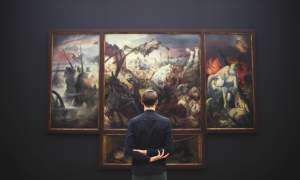 Whether you're just starting out with digital art, working primarily in 2D, or going full-bore with 3D, you want the best laptop for digital art that you can afford. There will be a slight difference between the requirements for 2D art and 3D art, but the following laptops should do a decent job for either one. You're going to need to shell out a bit more for a decent digital art laptop than you would for an all round machine, but the outlay will make it worth it in the long run.
Requirements of a Digital Art Laptop
Processor
For just about any laptop, the processor is key to how well programs will function. For a digital art computer, the speed of the processor is especially important. Lag occurs when the time it takes for the computer to process your actions is longer than the time it takes for the computer to perform the actions. When the open source (free) 3d program, Blender, added sculpting capability, I dove right in to see what I could build. Unfortunately, with my older and slower laptop, sculpting caused my PC to freeze or at best, it took a few minutes before my actions showed on the display. Imagine trying to sculpt something and not knowing how it looks until a minute or two after you finish. When you have a processor that is up to the task of digital art, your actions and what appears on your display happen almost instantaneously.
The best processors for digital art are the Intel i7 series, at least the 6th generation. What you want to look at is the speed of the CPU in Ghz which should be at least 3 Ghz for the best laptops for digital art. This is a rough approximation of processor speed. When I compare processors, I compare their results in multiple benchmarks to find out which processor is actually fast enough to run required art software.

Graphics Card
With the best laptops for digital art, you want to show your work on the screen at the same time that you do it. For that reason having a dedicated graphics card with VRAM is optimum. This lightens the load on the CPU and aids in getting things to move faster.
One of the laptops listed doesn't have the dedicated card, but its integrated card is a good one, the Intel HD 520 (to an extent integrated GPUs can be good). My recommendation for the high end card is the NVIDIA GeForce 950M or better. If you can spend $1,400 or more, I'd go for GeForce GTX 1060.
Memory
The CPU uses its internal cache and RAM (Random Access Memory) to temporarily store the bits it needs ready access to, so the more RAM you have the more quickly the CPU can process your work. Many digital artists recommend at least 16 GB of RAM, but you can get by with less in a pinch, depending on the type of work you do. Blender, the 3d software I mentioned earlier, recommends 8 GB of RAM with 16 GB RAM as optimum. Maya, the industry standard for professional 3d work, recommends 8 GB RAM, but doesn't list optimum.
Storage
Storage may not seem that big a deal. As long as you have enough room to store your work and the programs you use, that should be sufficient, right? Well, not exactly, because the CPU also accesses storage to a certain extent while you're working in a program, so it also should be easily accessible. For digital art, that means having an SSD or Solid State Drive. The great thing about the SSD over the HDD (Hard Disk Drive), is that it has no moveable parts, so not only is it much faster than an HDD it also lasts longer. The downside to the SSD is that it usually holds less data and is more expensive.
For digital artwork, I would choose a laptop with SSD before one with even a fast hard drive and if necessary add an HDD if more storage is needed. Working with SSD is a bliss – launching Photoshop or Illustrator takes less time than grabbing a tea cup I keep nearby for a sip.
Display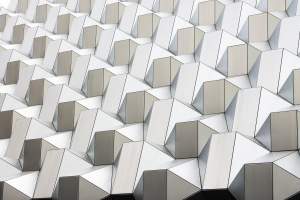 One of the most important pieces of equipment for digital art is the display, primarily because you want to be able to see what you're doing in its best light and, also, see the details clearly. The resolution indicates how many pixels per inch — the more pixels, the more detail you'll be able to see. Screen size matters based on how closely you can see what you're working on. Nits indicate the brightness level — the more nits, the brighter and the less outside glare. Finally, color space tells how much color you can show and is usually measured by percent of sRGB, the most common color standard for laptops.
The resolution should be at least 1920 x 1080, a number of nits should be between 250 and 400, and the best display will show at least 90% sRGB coverage. A 15" screen is optimal but is really up to your personal preference.
For a more detailed look at display requirements, check out this article from Digital Trends. It is a little dated, but still has good information.
TL;DR
Ideal laptop display specs:
4K resolution
IPS panel
350 nits avg. brightness
1200:1 contrast ratio
95%+ sRGB coverage
Other Requirements
Whether or not you go with a touchscreen depends on the kind of art you are working on and may not be quite as important as in 3d art. If you are using a touchscreen, having a digital pen with additional nibs is important because it allows you to get better detail and have more brush stroke flexibility.
This forum provides another look at recommended requirements from a graphics design standpoint.
Best Digital Art Laptops
1
Starting point for digital art
i5-6300HQ
|
960M 4GB
|
8GB RAM
|
250 GB SSD
|
1920×1080
The Dell Inspiron is definitely on the low end of what you want in a digital art laptop, but at the same time, it's a good beginning laptop for getting your feet wet. The Intel i5 processor has clock speeds up to 3.2 Ghz. The dedicated NVIDIA graphics card helps to speed up 3d work, especially with texturing. On the downside, the screen display could be better with only 200 nits brightness and Adobe sRGB of 50%. Although the storage is minimal more can be added either SATA HDD or SSD, and the SSD currently installed will help with efficiency. While not the best laptop for high performance graphics, it's still serviceable and a reasonable price.
View on Amazon
2
Mid-range creative workstation
i7-6500U
|
FirePro W4190M
|
16GB RAM
|
250 GB SSD (PCIe)
|
3840×2160
|
5h 10min
This laptop steps your digital art experience up to the professional level and, yes, it does have the price to match. On the plus side, the Intel i7 processor works well for digital art, the IPS display allows for wide angle viewing without distortion and has 80% Adobe sRGB. The RAM at 16 GB should make any digital art project within the range of capability. The AMD FirePro while professional-grade is more of a mid-range graphics card than high end. The storage could definitely use an upgrade, but there is room for an additional SATA HDD. For a performance laptop, it is remarkably lightweight, so carrying it around shouldn't be a major strain.
View on Amazon
3
Business-class creative laptop
i7-6500U
|
HD 520
|
8GB RAM
|
500 GB SSD
|
2560×1440
|
6h
There's much to praise in this laptop, but Lenovo Thinkpad is always a good product. The touchscreen allows use as a drawing pad as well as a processing computer and works particularly well with specially made touchscreen pens including the Surface Pen. It's a convertible laptop which is great for turning in any direction and again makes drawing easy. I might opt for 16 GB of RAM, but 8 GB can be sufficient for many projects and the Thinkpad does allow for additional memory, up to 16 GB. For a performance laptop, the weight is ideal at 3 pounds. The display is where it really stands out with 95% Adobe sRGB which lets you see more true to life color. Integrated graphics, while not ideal, are sufficient for most art work.
View on Amazon
4
Best laptop for digital art
i7-6600U
|
940M 1GB
|
16GB RAM
|
500 GB SSD (PCIe)
|
3000×2000
|
9h 30min
Finally, the Surface Book, a laptop that shines above the rest. If you're ready to step into the professional realm or are already in the professional realm and have the funds, the Surface Book really is the best laptop for digital art — with one small caveat. Most digital artists prefer a larger screen than the Surface Book offers at 13.5". But if that's something you're willing to work with, the other specifications make up for it. Like the Thinkpad, the Surface Book is a 2-in-1 convertible with detachable screen and 360-degree display capability. It comes with both a keyboard and the Surface Pen, which allow for shifting from sketching to modelling and back again. It's unusual for a thin laptop to have a dedicated GPU, but this has the NVIDIA GeForce card. Both storage (512 GB SSD) and memory at 16GB are more than sufficient for digital art, and the Intel i7 processor combined with these should make for a smooth experience without lag. In addition, battery life is excellent so if you're out and about without a charger, you should have enough battery to last. Finally, the high-resolution display(3000×2000)and 95% Adobe sRGB should make for a great visual experience, letting you and others see what you intended.
This YouTube video gives a more detailed look at the Surface Book.
View on Amazon
List of Best Laptops for Digital Art
Just one more thing
Finally, I want to leave you with a list of websites that show the art that others are doing. This is only a sprinkling of all the sites out there, but gives a good representation of what's available.
ConceptArtWorld shows a collection of art from various digital artists.
CGChatter is both a blog and a podcast about the business and art of computer graphics.
Deviant Art is a large online art community. There are regular art "challenges".
Sketchfab is a 3d art community where members regularly critique each other's work.