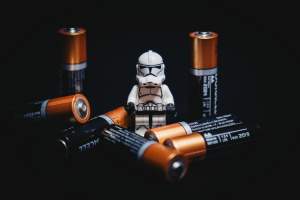 I've been a laptop enthusiast for years now, and it still amazes me how long an average laptop can last these days compared to their older predecessors. Since I sometimes hear that many people wish that they didn't have to be plugged in as much, I decided to create this guide on the best laptops with long battery life so that you can take your machine out with you without the need to constantly tether up.
With the performance gap closing between desktops and laptops, some newer laptops could still do a lot better when it comes to overall battery life when they aren't plugged in. Fortunately, my current laptop manages to provide about ten hours when running on battery power. Before we get into our reviews, let's take a look at what you should also consider when seeking long battery life in a laptop.
The Benefits of Longer Battery Life
While this might seem obvious, having a longer battery life on your laptop can be very advantageous. For example, as a digital professional, I often find the need to be out all day going from office to office and connecting quickly to each office's Wi-Fi and getting to work. Simply put, I can't always plug-in, so knowing that my Windows 10 laptop isn't dead on arrival when I'm ready to get to work is a major plus for me.
Additionally, as a freelance weekend writer, I also like to go out during my Saturdays and write in a local coffee shop. Unfortunately, due to heavy usage, some of the outlets there don't work, which is why it's nice to have a laptop with a healthy battery capacity so that I don't have to curtail my writing mid-thought.
Laptops with long battery life are also very useful for those of us who are constantly traveling. In-flight movies aside, intercontinental flights that are greater than ten hours can feel greatly shortened if you have a laptop that can stay powered during the trip. While many airlines have power outlets these days, I can tell you from experience that not all do, so having a machine that stays alive during the flight so that you can do work is very convenient. For those frequent fliers, here are the TSA's Carry-on rules for laptop computers.
What You May Sacrifice
Having the best laptop for battery life is great, but there are definitely considerations that you should think of. Since you're shooting for an extended life laptop, you may have to make some performance sacrifices like overall performance and portability.
Processing and Performance
First, some of the top-tier processors are power hogs, which is why many laptop manufacturers will opt to use less powerful processors like Celeron and mobile units in order to drain less overall power and extend the unplugged life of the laptop.
Fortunately, this isn't always the case; some machines like the Microsoft Surface book have a fairly extensive battery life of almost ten hours and have i7 CPUs, but generally, this is the exception, not the rule.
Portability
The more battery life, the larger the battery, which means that while you may be able to use your laptop for a longer period at your local Starbucks, simply hefting it there may be problematic. This doesn't mean that your new laptop will be 20 pounds, but it probably will mean that it won't be the two to three pounds that some of the lighter machines are.
Gaming
Similarly to how you can lose overall processing performance in laptops with long battery life, you can also lose graphical processing capability as well. Many laptop manufacturers sacrifice graphical performance by using more energy efficient graphical processors. This means that you'll most likely have an Intel chip rather than an Intel or Radeon GPU in your new machine.
Caveats for Extended Battery Life
Despite what the manufacturer might publicize, laptop battery life isn't a static figure. There are several factors that can greatly affect how long your laptop lasts when it's not plugged in. For example, you are on a long intercontinental flight and your laptop is rated to last for ten hours, so to pass the time, you watch a series of movies but find that your battery only lasts through two and a half flicks. This can be a result of several factors, which might be:
Your laptop display

– the backlight on your laptop is a known battery-drainer. If you want to save energy, dim your backlight somewhat.

Peripherals

– Your mouse also needs to be powered, so if you opt to use a mouse during your binge-watching, you could be inadvertently draining away your laptop's power supply. You can opt for a battery-powered mouse in this situation, but wired mice and other peripherals come at a power cost that may significantly drain your machine.

Background Applications

– though they may seem to be out of sight, for your computer, these applications are seldom out of mind. This means that the video game that you forgot to close could be subtly reducing the overall life of your battery between charges. If you have a laptop with Nvidia card, all of them have Nvidia Optimus technology which shuts down their super power-hungry GPU when it is not used. The problem is, some applications might use it when you don't know it. For example, Photoshop might use hardware acceleration and turn on Nvidia card. Then it will quickly drain battery without you even knowing it.
There are even more reasons why your laptop might not quite be reaching its optimal battery performance. Fortunately, you can always streamline your machine's performance by using guides like this one on How to Geek. As a matter of fact, there are several of these guides out there that can help you run lighter so that you can optimize the battery life of your laptop.
Recommended Laptops and their Pros & Cons
Table of Best Laptops with long battery life
A few final notes
Finding a laptop PC that can last without being plugged in can be useful for travelers, artists, and businesspeople. Each of the products that I've covered here will last for more than eight hours, which is perfect for busy people. Choosing among these products isn't easy, but each varies enough from the other so that you can have a wide variety of choice. If you have additional questions about long battery life in a laptop, then feel free to leave a comment; I'll get back to you as quickly as I can.