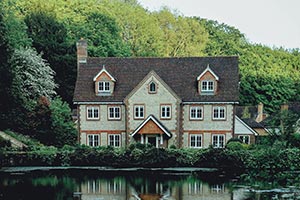 Listen up realtors! I'm here to set things straight and clear up any misconceptions you might have about getting the best laptop for realtors. If you're here to get down to the actual facts what you need to know and what's irrelevant – you came to the right place.
First of all, I bet you need a lightweight laptop with great battery life. These requirements are a given in this field. Yes, there are a few other aspects that we need to consider and reaching the holy grail of the best realtor laptop might not be so straightforward, but in essence, there a few easy options that I'll cover below. I'll discuss all of these things and more in just enough detail so you won't need to spend any more time on research.
Ok, less talk, more action.
How to Find the Best Laptop for Realtors (Real Estate Agents)?
If you're like any realtor I know, you are always on the move. A laptop then is essentially the only real "power tool" that can be used to find new clients and manage existing relationships. As any other gadget for real estate agents, you can't just blindly go for the first laptop you find (or the one you get recommended in a shop). There are hundreds of laptop models on the market with their own pros and cons. So I had to compare them in a massive 200+ laptop spreadsheet to uncover the best ones.
Main
Portability
Let's start off with portability. First off, let's break it down to a few down-to-earth metrics. Portability is just a fancy way of saying long battery life, (relatively) small weight and (relatively) small size. Now I'll go through each of them.
Great Battery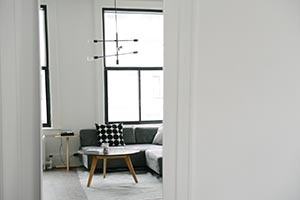 Everyone would like their laptops to last a little bit more. What's the key – is understanding what corners can be cut and what specs will only hinder to reach the glorious all-day battery life.
An easy way to judge a laptop is to compare it to an average laptop. Your average laptop ($150-$4600, 2014-2016 models) can last 5 hours and 40 minutes on its battery. That's no BS lab-tested manufacturer-claimed time. That's what you can realistically expect if you're using it with Wi-Fi on and browsing the internet on a dimmed display. I only talk about 3rd party tests, independent reviewers, and personal reviews. So when you see a laptop on Amazon or Newegg that has "10-hour battery life" in its description – that's closer to 5-8 hours of my battery standard. What a surprise, manufacturers using nonrealistic tests to sell stuff! At least it's getting better these days.
But even then you should take my "realistic" battery life with a grain of salt. Maybe you'll need to jack up the display brightness, maybe you multitask heavily, maybe you'll be charging your phone at the same time, maybe you'll be using a Bluetooth wireless mouse or you've been using the laptop for a few years… there are so many things to chip away even my already low battery life estimates.
And if you're planning to use your laptop while you're travelling – each extra hour of battery runtime can be counted on as an investment. Sadly, I don't know much about you (hey, leave a comment!) but I can do some of my best work while I'm flying.
Size & Weight
If you prefer getting a small laptop – something between 11″ to 13.3″ in diagonal screen size would be great. In that case, you don't even need to think much about weight. A small laptop is a light laptop. Wow, we're learning so much! But on a more serious note, there's very little crossover in laptop weight between different size categories with 11″ – 13.3″ laptops being an exception. They both weigh very similarly.
| Laptop size | Lightweight laptop | Average | Heavy laptop |
| --- | --- | --- | --- |
| 17.3″ | 6.0 lbs (2.7 kg) | 7.8 lbs (3.5 kg) | 9.0 lbs (4.1 kg) |
| 15.6″ | 4.8 lbs (2.2 kg) | 5.4 lbs (2.4 kg) | 6.0 lbs (2.7 kg) |
| 14″ | 3.5 lbs (1.6 kg) | 3.9 lbs (1.8 kg) | 4.7 lbs (2.1 kg) |
| 13″ | 2.6 lbs (1.2 kg) | 3.3 lbs (1.5 kg) | 3.7 lbs (1.7 kg) |
| 10″ – 12.5″ | 2.2 lbs (1.0 kg) | 3.0 lbs (1.35 kg) | 3.4 lbs (1.5 kg) |
You should aim for a medium-sized long-lasting laptop (something similar to what a lawyer would look for) instead of a larger performance-driven engineer-type laptop.
If you're not sure, I'd recommend going for 13″ – 15.6″ laptop. 11″ is a bit too limiting due to a small keyboard and limited screen real estate (heh) while 17.3″ is way too much for carrying it around.
High quality display
To put it simply, just look for a laptop with IPS or IPS-like (Wide Angle) panel. Now, to find the best laptops in this guide, I used quite a bit more – screen brightness, contrast ratio, sRGB & RGB gamut coverage. But these are not easy metrics to come by and I wouldn't blame you for not looking them up.
But for a quick judgement, knowing that a laptop has an IPS most likely (though not always) means that it's at least average/better than average. A medium sized display that has IPS technology will allow you to see the screen very well from different angles.
Keyboard & trackpad
Because you will probably work long hours on your laptop, you need it to have a comfortable keyboard and trackpad. Using a poorly designed keyboard to perform administrative duties like responding to emails, editing social network profiles and maintaining client databases will quickly take its toll on your energy levels.
As a side note, most decent laptops come with good keyboards – well, at least a lot better than laptops used to have. A few old-school Lenovo fans might argue whether it's always the case, but for the most part – there's no need to stress that much over the keyboard.
Operating System
In theory, there are four operating systems you can choose from: Windows, Mac OS X, Linux and Chrome OS. In practice, it's usually just Windows or macOS. Mac OS X comes in Apple laptops and Windows in practically everything else.
Though, I might have been too quick dismissing Chrome OS. For some, it might be the best laptop for realtors. It is designed for basic tasks like Internet browsing, file sharing and viewing photos and videos. If you need to edit photos and videos for listings or promotional material, you may find Chrome OS difficult to use. But if you need the best cheap laptop for realtors – a Chromebook might be a great choice. Anyways, these days more and more realtors are working on their mobiles or tablets. A full blown Windows/macOS laptop might not be necessary.
Secondary requirements for a realtor laptop
Performance
It all depends on what you want to use the laptop for. If you will use it for more than just work-related tasks, it would be best to purchase a more powerful laptop but you definitely don't need to get a top-of-the-class laptop in this regard. A basic or mid-range laptop that can easily handle word processing will do just fine. In short, you should target for at least these specs:
Intel Core i5 processor (or i7 U)
8 GB RAM
250 GB SSD or more
2 in 1 Laptop
Convertible laptops are very portable; however, performance is negatively impacted. It can be cumbersome to showcase photos and videos of a property to a potential buyer using a laptop with a keyboard. By using a 2 in 1 laptop, you can remove the keyboard section and use the laptop as a tablet. It doesn't get more portable than this!
Best Laptops for Realtors
Without further ado, let's see the top laptops for real estate agents.
Table of Top Laptops for Realtors
You can pick any these laptops to help you with your work if you are a real estate agent. Also, you can use the information provided at the beginning of the post to understand what you need to be looking for when searching for the perfect laptop for a real estate agent.
If you have any additional questions or something is not completely clear – drop a question down below!