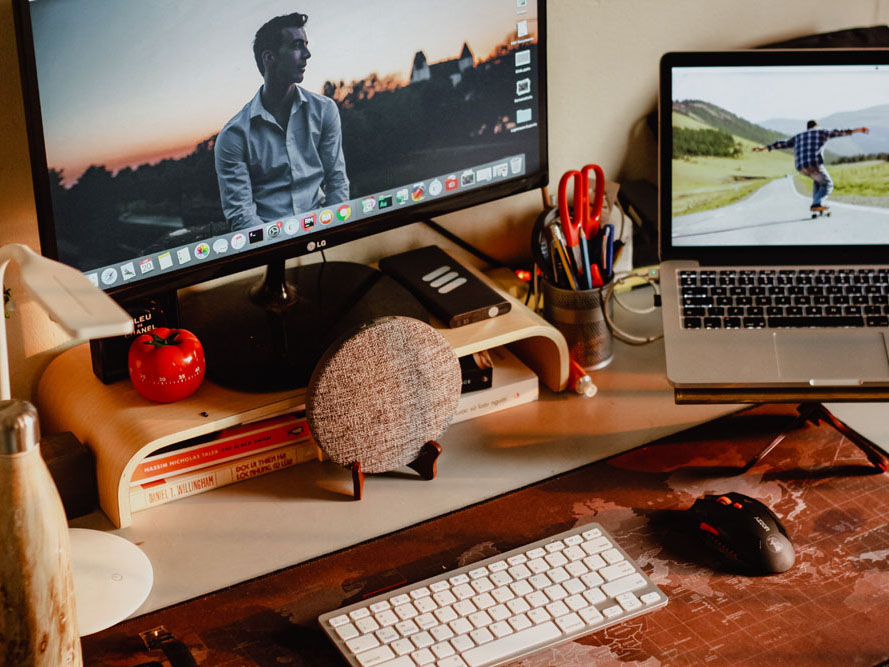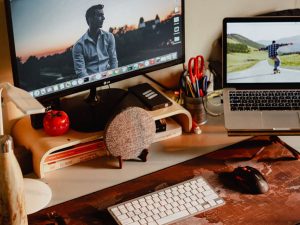 It's no secret that the way we work is rapidly changing. With more and more people working from home, it's never been more important to have the right tools for the job. One of the most important tools, of course, is your laptop. But not all laptops are created equal, and finding the right one for working from home can be a daunting task. Whether you're a freelancer, an entrepreneur, or an employee of a big corporation, it's essential to have a reliable and efficient laptop that meets your specific needs.
That's where this guide comes in. We've done the research and testing so you don't have to. We've compiled a list of the best laptops for working from home and broken down the key features you should be looking for when selecting your ideal model. So whether you're working on spreadsheets, video conferencing with clients, or editing documents, you'll have a laptop that can keep up with the demands of your job. Sit back, relax, and let's get to work!
Processor for Working from home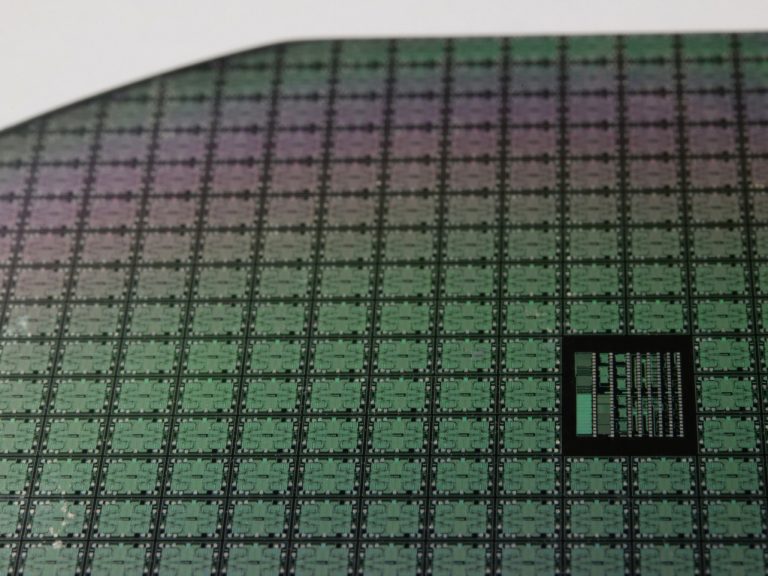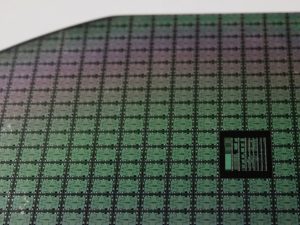 As remote work has become the norm in the past few years, there's been a noticeable shift in the laptop processor market. We've seen Apple step up their game with their own ARM-based M1, M1 Pro, M1 Max and M2 system-on-chip modules, offering exceptional single-core performance and battery life, while AMD has managed to take 20% of the CPU market with their 6th generation Ryzen processors. Intel is still on its 12th generation of processors, while the 13th is expected to reach laptops in the near future. Intel's and Apple's silicon chips have adopted a hybrid performance/efficiency core design (big.LITTLE). If you need a good battery life in a PC laptop, Ryzen models are the best.
Now, is it worth investing in a high-end CPU for working remotely? If you're working with audio, video, or 3D models – yes. But for most other use cases, a mid-range (or even an entry-level) processor will do just fine. If you're looking for a Windows laptop under $1000 – you should expect to get an AMD Ryzen 5 or Intel Core i5 processor. If you can afford it – go for an i7/Ryzen 7, but that's not necessary for most. You can check the last letter in the processor model name to determine the series it belongs to. CPUs ending with an "H" are the best option if your work demands high-end computing performance and battery life is not an issue for you. Meanwhile, more power-efficient U and P-series processors are better suited if you don't need the best performance and you'd take a more extended battery runtime instead. By purchasing an up-to-date processor, you won't experience any lag.
To compare processors, I'd recommend using Cinebench (R23) benchmarks. Keep in mind that laptops have performance limitations, primarily due to limited power delivery and thermal design, that prevent them from being as fast as desktops.
To conclude, here's a table of recommended processors for each price bracket (CPUs split into 3 tiers based on performance):
| Price Range | Processor |
| --- | --- |
| <$1000 | i5-1235U; Ryzen 5 6600U |
| $1000 – $2000 | i5-12500H; Ryzen 5 6600H; Apple M2 |
| >$2000 | i7-12700H; Ryzen 7 6800H; Apple M1 Pro |
The best memory for Working from home in 2022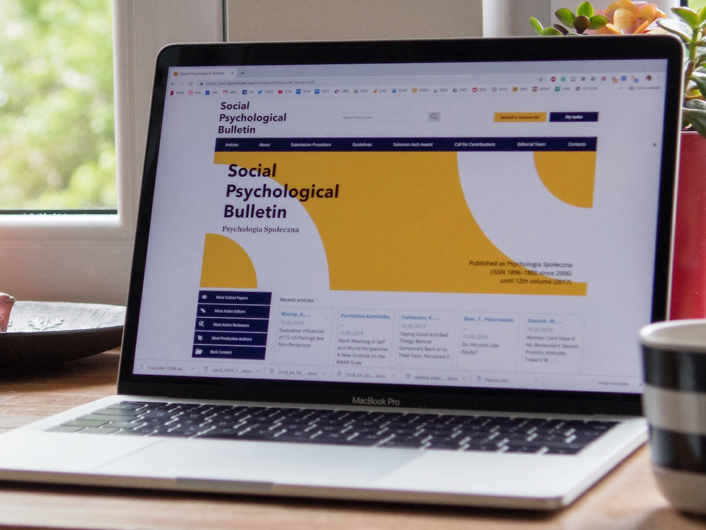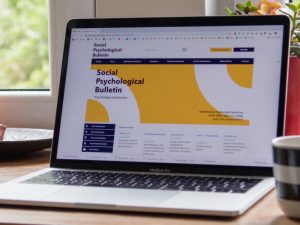 Over the last 5 years, laptop hardware saw major improvements in terms of CPU and RAM speed, latency, and capacity. This is especially true for the newer Intel and AMD CPUs that are now able to support both DDR4 and, more recently, DDR5 RAM.
For the purpose of working from home, 8 GB of RAM is the bare minimum you'll want to be looking for. That's regardless of whether you're opting for a Chromebook or a full-fledged Windows/macOS laptop. 16 GB is where I'd recommend people to aim for, but if you plan to work with large datasets and require a more future-proof machine, 32 GB should be the upper limit.
That said, we still don't recommend spending too much on RAM speed and latency, as it won't make a big difference in our situation. DDR5 RAM is still quite expensive, so it's best to wait for the technology to mature before considering investing in it.
To summarize, here's a table of RAM configurations I recommend depending on your budget:
| Budget | RAM |
| --- | --- |
| <$800 | 8 GB |
| $800-$1200 | 16 GB |
| >$1200 | 32 GB |
Picking a good display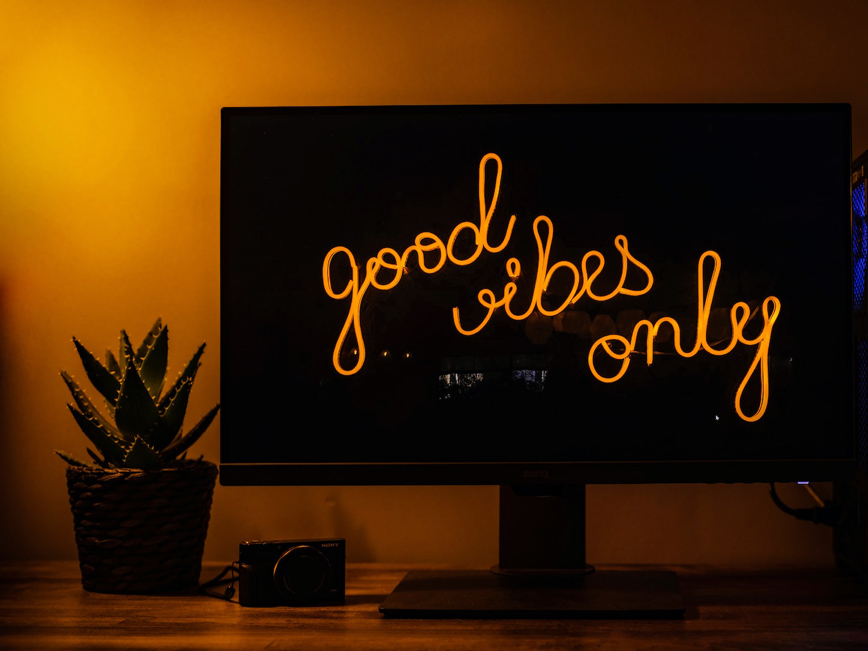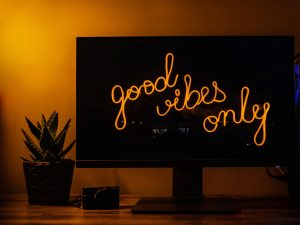 When it comes to choosing the right display for working from home, the most important factors to consider are resolution, panel type, brightness and color accuracy.
The current standard is an IPS or IPS-level screen, and this should be your default choice. TN-level panels can only be found in the cheapest laptops, so if you're looking for a reliable device – IPS or IPS-level is your safest bet.
Full HD (1920×1080) is still the most common display resolution, and if you're on a budget, this is what you should go for. For most people, this will be more than enough. You'll have sharper images and more workable space, especially when multitasking. QHD (2560×1440) is most frequent in premium gaming/business laptops, while 4K (3840×2160) is most common in professional notebooks for creators.
High refresh rate screens are found in the majority of gaming laptops, and if you're into gaming, you'll want to get at least a 120 Hz panel. If you're into gaming and creative work, you should look for a 144 Hz panel with fast response times.
While not yet widespread, OLED is becoming increasingly prevalent. This is a great choice for those who want a bright, vivid display with excellent contrast ratios. Mini LED laptop backlighting may also be seen on professional laptops on occasion, notably after Apple incorporated it in their 2021 MacBook Pro range (14" and 16" models).
HDR (VESA-certified) displays are somewhat niche but not exceedingly difficult to find. Most HDR laptops have limited local dimming, so they cannot accurately reproduce darker tones. So if you're working with video and photography professionally, this isn't something you should invest in.
Finally, color accuracy and gamut coverage. These are things I would only worry about if I were doing graphic design or photography work on my laptop; otherwise, these specs aren't essential since most content creators use calibrated desktop monitors anyway (if they can afford them).
My recommendations for average home/business laptop prices range from budget-friendly to high-end. If you're on a budget, aim for an IPS panel with a minimum of 280 nits of brightness and 90% sRGB coverage. If you can afford it, get an IPS panel with at least 300 nits and 100% sRGB coverage. And finally, if money isn't an issue, go for an OLED panel with 380 nits and 100% sRGB coverage.
5 Best Laptops for Working from home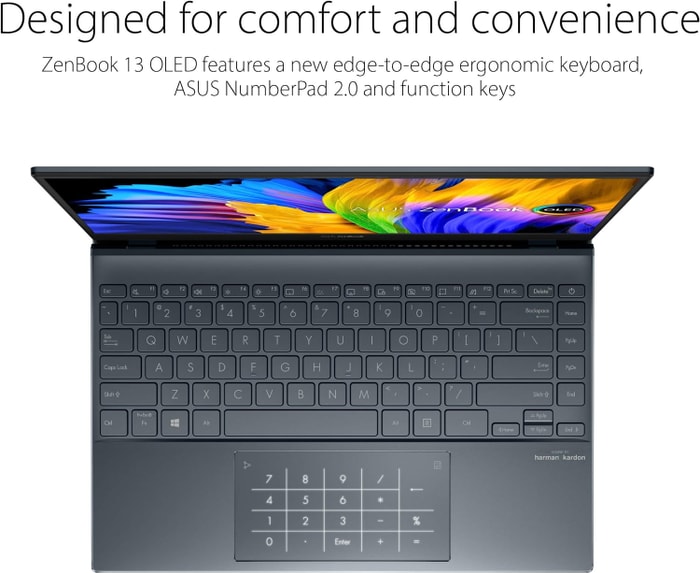 $730
i7-1165G7
|
Iris Xe Graphics G7 96EUs
|
8 GB RAM
|
512 GB SSD
|
13.3″ OLED; 1920x1080
|
The ASUS ZenBook 13 UX325EA-EH71 is a powerful and lightweight option for working from home, with excellent battery life.
Pros
Sleek, lightweight frame
Powerful overall and gaming performance
Excellent battery life
Very comfortable keyboard
Cons
Weak speakers
Display could be brighter
No headphone jack
Summary
The ASUS ZenBook 13 UX325EA-EH71 is a great option for those working from home, with powerful overall and gaming performance, an excellent battery life, and a comfortable keyboard. However, the speakers are weak, the display could be brighter, and there is no headphone jack.
Alternatives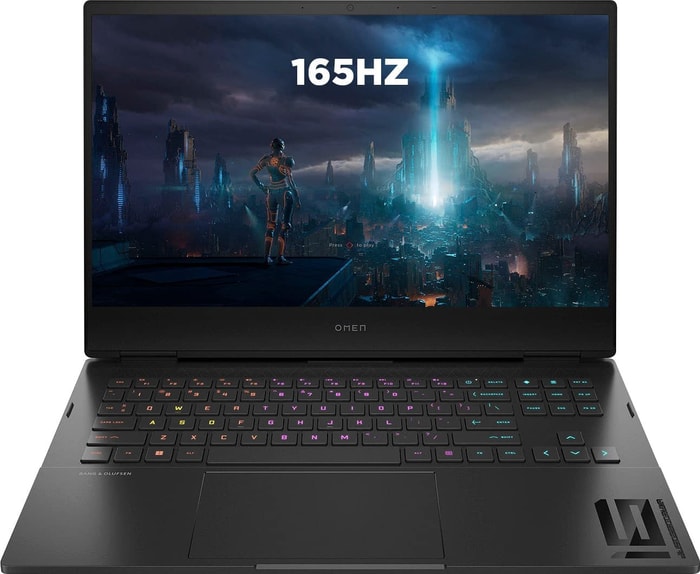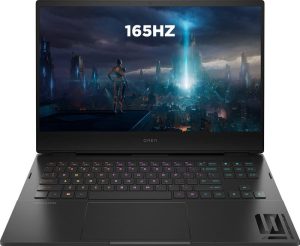 $730
Pros
Superb processor (i7-12700H)
Very good graphics card (RTX 3060)
Cons
Unexceptional memory amount (16GB)
Bulky (5.98 lbs)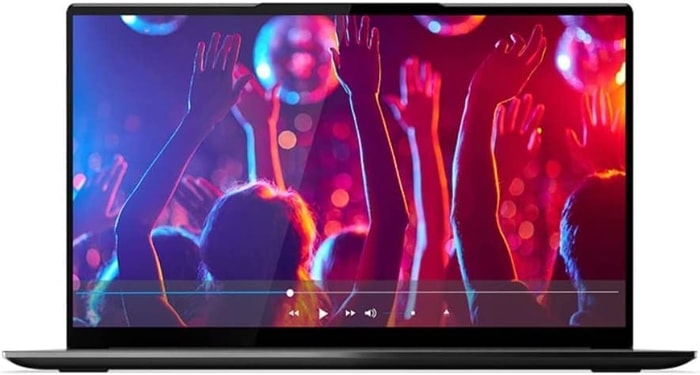 $960
i7-1195G7
|
Iris Xe Graphics G7 96EUs
|
16 GB RAM
|
1024 GB SSD
|
14″ IPS; 3840x2160
|
The Lenovo IdeaPad Slim 9i is a stylish and portable laptop that excels in GPU performance but falls short in keyboard and clickpad quality.
Pros
Relatively bright touchscreen
Attractive and lightweight design
Strong GPU performance
Respectable battery life
Cons
Shallow and weak keyboard feedback
Slippery and awkward clickpad
No integrated SD reader, USB-A, or HDMI
Difficult end-user serviceability
Summary
The Lenovo IdeaPad Slim 9i offers a sleek and lightweight design with strong GPU performance and a bright touchscreen. However, the keyboard and clickpad are disappointing and the laptop lacks user-friendly features such as an integrated SD reader and USB-A port.
Alternatives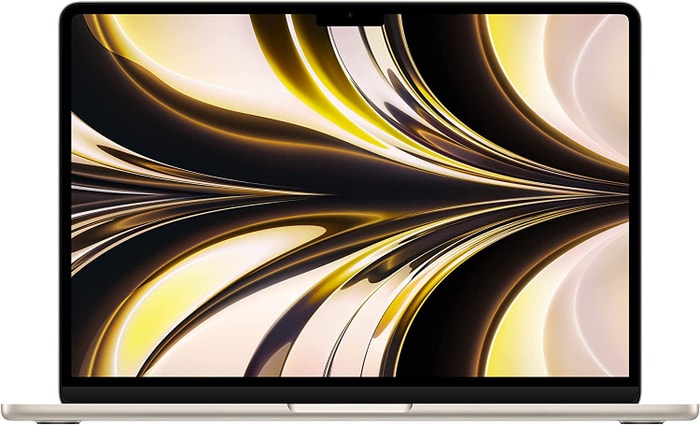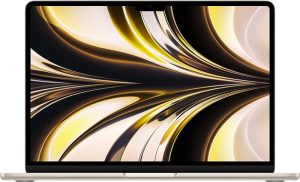 $1,160
Pros
Slim, high-quality case
Good input devices
Cons
Neither Thunderbolt 4 nor Wi-Fi 6 at 160 MHz, only single external display supported
Less efficient than the M1 SoC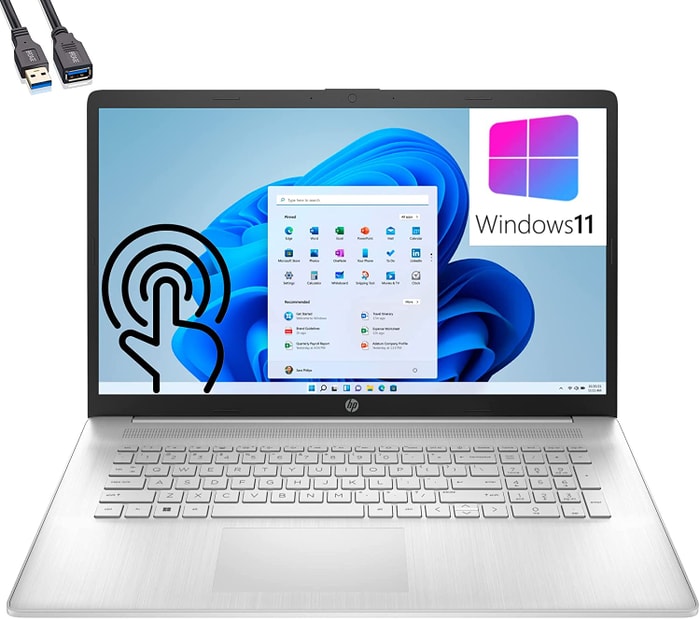 $1,380
i7-1255U
|
Iris Xe Graphics
|
64 GB RAM
|
4000 GB SSD
|
17.3″ Touch; 1600x900
|
Working from home laptop
Pros
First-class memory amount (64GB)
Featherweight (0.37 lbs)
Gigantic 4TB SSD
Numpad
Cons
Unremarkable processor (i7-1255U)
No IPS Panel (inferior color reproduction)
Alternatives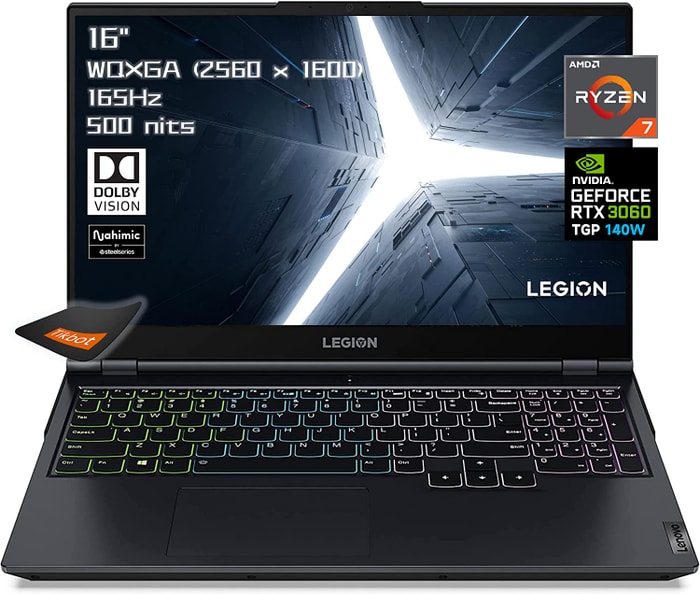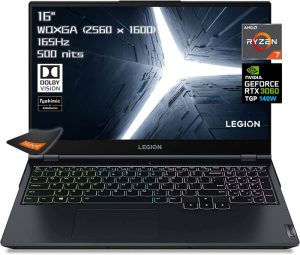 $1,500
Pros
High quality 165 Hz 16:10 IPS display
Relatively easy serviceability
Cons
Low resolution webcam with no IR or privacy shutter
Very warm CPUGPU temperatures when gaming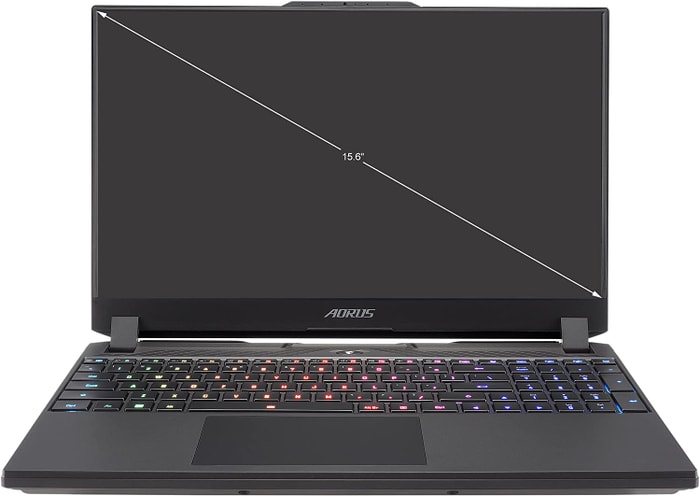 $1,600
i7-12700H
|
RTX 3070 Ti
|
64 GB RAM
|
2000 GB SSD
|
15.6″ IPS-level; 2560x1440
|
The GIGABYTE AORUS 15 XE4 is a high-performance laptop perfect for working from home.
Pros
Highly responsive 165Hz panel
High system performance
PCIe 4.0 SSD
Solid battery life
Cons
High power usage at idle and low load
No card reader
Only one USB-A port
Summary
The GIGABYTE AORUS 15 XE4 is a powerful 15.6-inch gaming laptop that excels in both gaming and non-gaming applications. It has a highly responsive 165Hz panel with a wide colour gamut, high system performance, and the ability to accommodate two PCIe 4.0 SSDs.
Reviews
Alternatives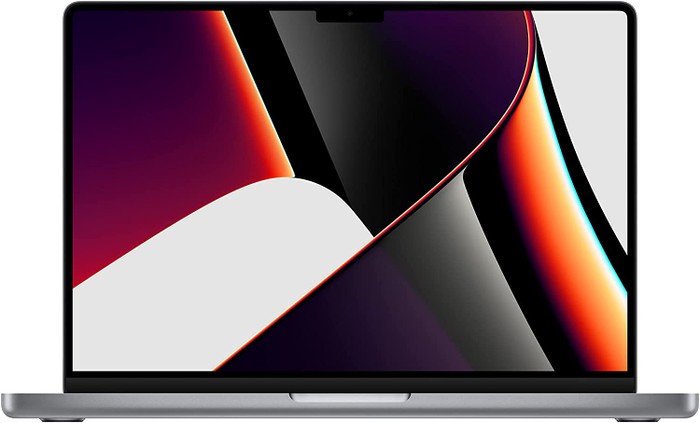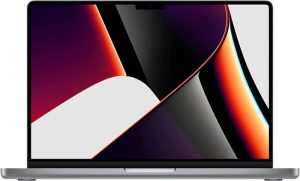 $1,930
Pros
High-quality and sturdy chassis
Great display with accurate colors and high HDR brightness
Cons
Expensive
Notch and limited SDR brightness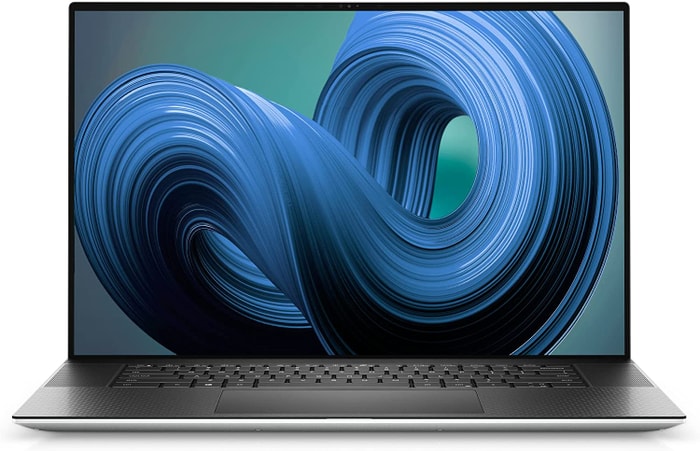 $5,600
i9-12900HK
|
RTX 3060
|
32 GB RAM
|
6000 GB SSD
|
17.3″ IPS HDR; 3840x2400
|
Dell XPS 17 9720 is an excellent laptop for working from home with a high-quality case and excellent 4K display.
Pros
Excellent 4K display with AdobeRGB
High-quality case
Thunderbolt 4 PCIe 4.0
Very high system performance
Cons
Lower graphics performance than the predecessor
Performance not completely stable under combined load
Not Wi-Fi 6E compatible
720p webcam
Summary
The Dell XPS 17 9720 laptop has received the new Intel Alder Lake processors that provide very high system performance. It is a great option for those who work from home, with its excellent 4K display, Thunderbolt 4 & PCIe 4.0, and good speakers.
Alternatives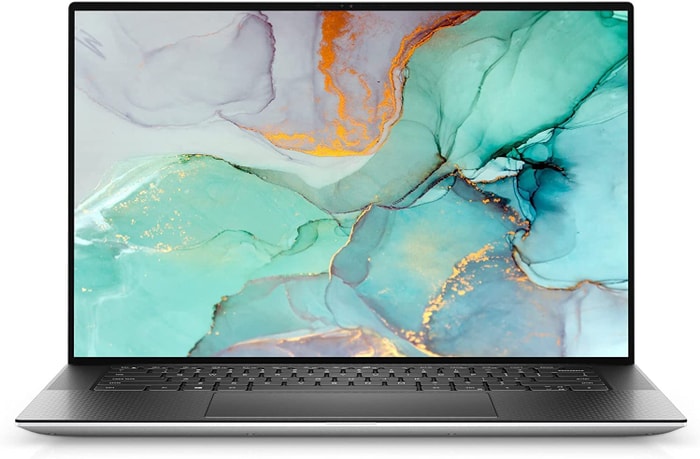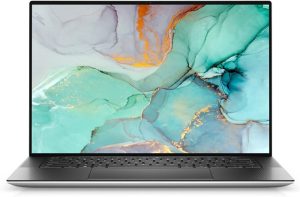 $5,800
Pros
Premium design and build with a portable form-factor
Several excellent screen options including an OLED panel
Cons
Limited screen angle and other ergonomic quirks
Miniaturized IO
Table of the Best Laptops for Working from home