Finding the best World of Warcraft laptop depends on your budget and on the visual settings you're willing to tolerate. Luckily, the core game engine is so old that there's no need to get top-of-the-line hardware. That should be great news if you're searching for a WoW laptop under $500.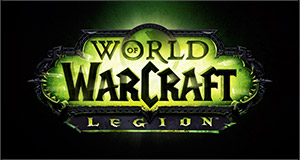 How am I going to find the best laptops for WoW?
Updated on June 5th, 2018. This time, I'm replacing all laptops with mostly 8th gen Intel processors and Nvidia Pascal graphics.
Updated on March 3rd, 2021. I've added an updated guide with laptops for WoW: Shadowlands.
First, I'll show you what are the exact requirements for a laptop instead of the generic stationary PC-oriented requirements. Then I'll guide through each of them so you'll know where you can cut corners and what is an absolute must. Finally, I'll list out 8 best World of Warcraft laptops in their price ranges starting from $350 and ending with ~$3000.
Official requirements
I'll begin with Blizzard's official requirements for Legion. Of course, we could use requirements for Warlords of Draenor but to make matters simple, I'll assume you're targeting for your laptop to run well with the latest expansion and with new expansions in the future.
Minimum:

Intel® Core™ 2 Duo E8500
NVIDIA® GeForce® GT 440 / Intel® HD Graphics 5000

Recommended:

Intel® Core™ i5-3330
NVIDIA® GeForce® GTX 750 Ti (5400 3DMark'11) / NVIDIA® GeForce® GT 775M (6000 3DMark'11)
World of Warcraft laptop requirements:

Minimum Requirements
Recommended Specifications
Processor
Any 4th-7th gen i3, i5 or i7 processor;
AMD A6-5200 or up;
Intel M3-6Y30
i5-6300HQ;
i5-8300H;
i5-8250U;
any 4th-7th gen i7 Q-series processor (i7-4720HQ, i7-5700HQ, i7-6700HQ…);
(this does NOT include i7-*500U CPUs)
Video
Any integrated graphics in 5th-7th processor (except generic HD Graphics and HD Graphics 510);
Any dedicated Nvidia graphics card;
AMD Radeon R7/R9 M300 series
Nvidia GTX 960M;
Nvidia GTX 1050;
Nvidia GTX 970M/1060 for high frames above Full HD resolution
Memory
4 GB
8 GB and more
These requirements are NOT official – I used the official requirements to match their recommended components to equivalent laptop parts. I used 3rd party benchmarks including 3DMark and PassMark tests.
What is crucial for a World of Warcraft laptop?
Performance
Major

Processor

Blizzard always does a good job when it comes to optimizing their games for slower machines. That is especially true for WoW. To run it, you don't need anything special – a basic processor such as i3-5010U is enough to run World of Warcraft: Legion. Of course, when I say "run", I mean playing the game on the lowest settings. If you're OK with that, then there are more right choices than wrong ones. Even if you're on a tight budget. You can get a laptop under decent laptop for WoW under $400 with the absolute the cheapest i3 notebooks starting at $300.

If you want to play World of Warcraft on high(est) settings, you should look at the higher-end CPUs: i7-4720HQ, i5-7300HQ, i7-6700HQ, i5-8300H, i7-8750H. Currently, there aren't any Intel 7th-gen processors that can surpass the performance offered by earlier generations. That should change in the first half of 2017.

Here's a basic rule of thumb to know if a processor is recommended for WoW. Check that a CPU model matching the pattern of i7-ABxx where A is at least 4, B is at least 7 and the rest doesn't matter (i7-47xx or better). The only notable non-i7 processor that can handle WoW at higher settings are i5-6300HQ, i5-7300HQ, i5-8250U, i5-8300H.
Major

Graphics card
Integrated graphics
If you want a cheap WoW laptop (under $700) – go for a 6th-8th generation Intel processor as they come with integrated graphics fast enough to run WoW. Older 4th-gen processors are only an option if there's a dedicated graphics card supporting them, but there are workarounds how you can run WoW: Legion with older iGPUs, however, there's more work to do such as optimization guides and "hacks" that makes the game run faster by sacrificing enjoyability of graphics.
UHD 620, HD 520, HD 530, Iris 550
UHD 630, HD 5300, HD 5500, Iris Pro 5200
So what's the takeaway?
If you want a cheap WoW laptop (under $700) – go for a 6th-8th generation Intel processor as they come with integrated graphics fast enough to run WoW. Older 4th-gen processors are only an option if there's a dedicated graphics card supporting them.
Dedicated graphics
For the best WoW laptops, you'll need a dedicated graphics card. Almost any Nvidia card is better than Intel's integrated chips and AMD's APU solutions. If you're OK with running WoW at below-1080p resolutions (HD+ – 1600×900) – then you can get away with 950M (which is found starting at ~700$). But for Full-HD gaming, WoW will need 960M, 970M or 1050 ($800+) or, if you can afford it, go for 1060 or better ($1200+) to max out on all visual settings.
Minor

Memory

Under $500? You'll be OK with 4 GB. Otherwise, you're getting ripped off if you're not getting 8 GB of RAM. Point blank.
Extras
Optional

Full-HD Display

Usually, a Full-HD resolution display is a requirement by default. But I know some of you are searching for a basic budget laptop that can handle WoW. And there are some cheap laptops that seem to offer everything you'd need at a fraction of a cost. Often these laptops have either a terrible screen or garbage battery life (or both).

I'm not going to insist that you need a good battery runtime – it's entirely an optional requirement for many gamers. But overlooking display quality is one simple way to limit your gaming experience. Ideally, I'd like that even an entry-level laptop would have a Full-HD IPS display with 300 cd/m2 brightness, 1000:1 contrast and 85% sRGB coverage. But this is obviously not going to happen if you're squeezing value from every dollar.

That's why, if your budget is above $500, I can only suggest making sure you're getting at least Full-HD display. All other display metrics are secondary when it comes to gaming.
Optional

Large OR fast storage drive

WoW does not demand a lot of storage size. But it needs enough so you'll not be able to fit it properly on a 64 GB flash storage laptop.

So, we have 2 basic options:
128GB+ SSDs (quick startup, very fast and responsive)
500GB+ HDDs (cheap, large, slow)
Which you prefer is entirely up to you – if you have a large collection of games and/or movies – a cheap and spacious HDD should fit you best. But if you'll be using it almost entirely for WoW, web browsing and streaming music and movies – a fast SSD storage would is the way to go. Best case scenario – 250GB or even 500GB SSD.
Of course, if you can't spend above $550 – SSDs are not even an option. There are no laptops under $550 that have a 128 GB SSD AND have a good enough processor with a sufficient video card.
Best laptops for World of Warcraft
To find the best laptops, I've checked various online threads on hardware sites and Battle.net. Sadly, most of them are dated and rarely providing much reason for their recommendations. I've compared over 155 new and best-selling laptops to narrow down my results to just ~12 laptops. A few of them were very close in their price range, so for the sake of variety, I've picked out 8 best World of Warcraft laptops.
Cheapest laptops to play World of Warcraft
Best laptops to play World of Warcraft on highest settings
Table of Best Laptops for World of Warcraft