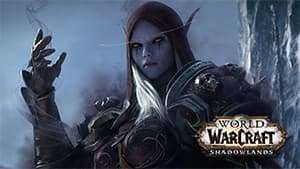 Quite a few things changed since my last guide for Battle for Azeroth. We got arguably a better expansion with WoW: Shadowlands. It delivers new zones, covenants for continued character progression, and all the epic you'd expect from World of Warcraft. The question is, what's the best laptop for WoW: Shadowlands in 2021 that can you depend on from Oribos to Revendreth.
We're going to take a look at what components you should expect to see at every price point, followed by a comparison of what's available on the market right now and the ten best gaming laptops for WoW. By the end of this article, you should have all the information you need to make an informed decision about which laptop to buy.
I'll start with the essentials for World of Warcraft in 2021 – CPU and GPU.
Now, enough chatter. Time to roll into my requirement breakdown.
Requirements for a World of Warcraft laptop
What Processor is needed for WoW?
I'm happy to report that World of Warcraft is a CPU-friendly game. It's also an old one, which means it's been optimized to work on weaker hardware. So, don't expect the latest and greatest processors to give you a significant advantage. Yes, it adds up, but even a mid-range processor will not be leaps and bounds behind CPUs costing four times as much (unlike in some newer games). Still, I think it's worth it to pick one of the recommended processors for playing WoW at each price bracket:
Ryzen 7 4800H, i7-10870H, and i7-10875H – high-performance processors for 4K and high refresh rate displays (~$1600+)
Ryzen 5 4600H and 4800H – great options for mid-range laptops (~$1000)
i5-1035G1 – solid entry-level CPU ($500-$800)
Ryzen 3 3250U – bare minimum (under $500)
If you're interested in a complete comparison, here's the processor chart with all options: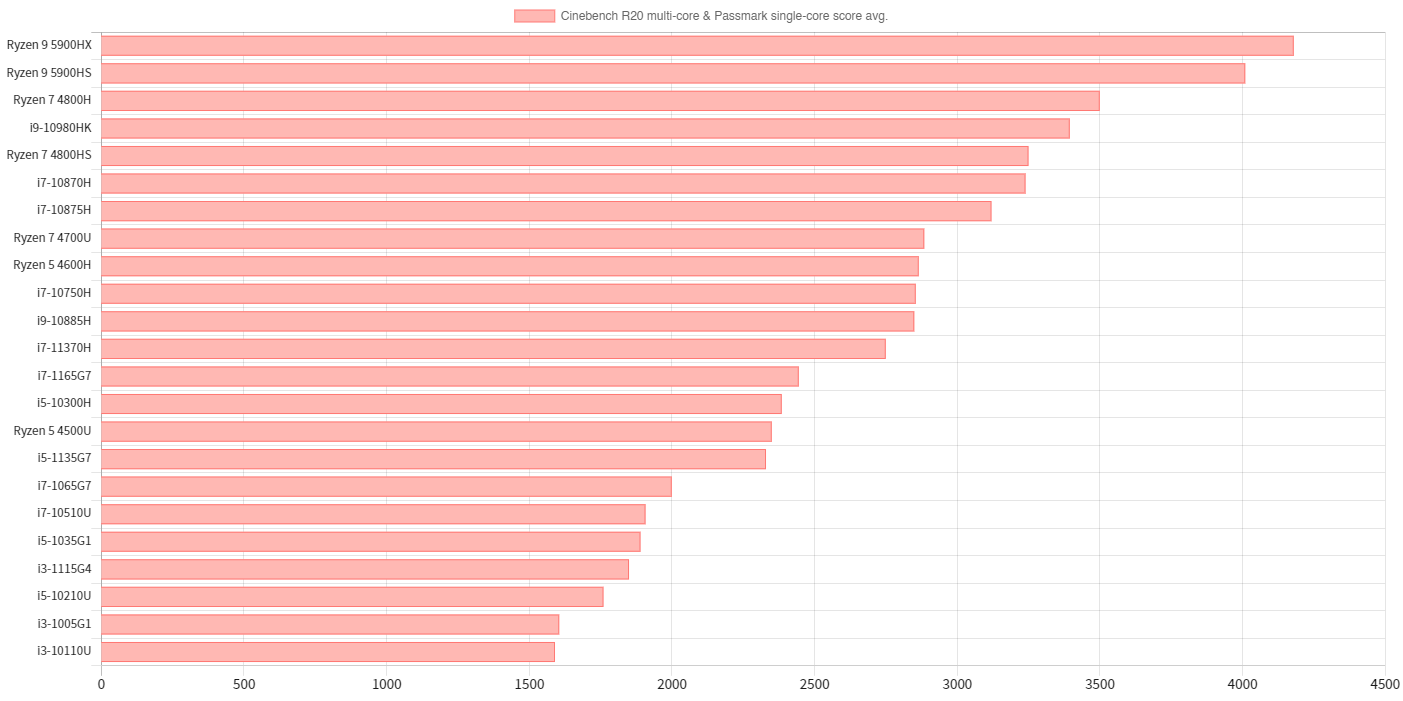 Does Shadowlands need a better graphics card?
For MMORPGs, the graphics card is only one of the many components that can affect your framerate. It's still the most crucial component, though. If you're looking to play World of Warcraft on the highest settings, you'll need a capable graphics card.
[When building a PC for World of Warcraft], you should first focus on the GPU and only then on the CPU.

Hardware Numb3rs on WoW benchmarking video

Benchmarking & Cooling

Unlike most other games, World of Warcraft has a vast FPS range that you can expect depending on where you're in. Some encounters, like Mueh'zala, Margrave Stradama, or The Manastorms are very easy on the GPU. That's where you could reach 200+ FPS. Meanwhile, trees at Tirna Vaal in Ardenweald are enough to put any laptop graphics chip under stress. Given that you'll match the laptop with at least an i5 processor, your 1% should heavily correlate with the average framerate that the GPU can push out.

There's a much larger concern I have to address – laptop cooling. Overheated graphics card and processor can cause much more havoc than a somewhat controlled 1% FPS dip. It's just as essential to tamper expectations if you expect to buy a thin gaming laptop with a 144Hz panel and plenty of FPS to utilize it. Sadly, that's only possible on a high budget, and even then, you'll need to spend some time (or money) on cooling maintenance.

Has performance changed since Battle for Azeroth?

"Shadowlands does not differ that much from previous expansion in terms of performance. We aren't getting Boralus or Dazar'alor this time. Oribos is smaller, which should perform much better without the need for optimization game and GPU driver side. Zones are detailed, although differ in style and fidelity."

World of Warcraft Shadowlands performance analysis

Minimum graphics (under $900)

The first thing that comes to mind when I think of minimum requirements is integrated graphics. While these modules have improved over the years, they still struggle to deliver playable framerates even on mid-quality presets. That's why I recommend starting with GTX 1660 Ti. It hovers ~90 FPS on high settings and roughly ~60 FPS 1% FPS lows.

Recommended graphics ($900 – $1700)

If you're especially picky with FPS lows or you're even considering a high refresh rate display – you should look at RTX 2060 or RTX 3050. These cards deliver ~110 FPS on 10 quality preset in all but a few zones. Even considering FPS dips, these GPUs give plenty of headroom, so you should not freeze tanking the last boss of your run. If you do – either your CPU or GPU has reached their thermal limit and started throttling.

Best graphics ($1700 and up)

If you're willing to spend a few extra bucks, I'd suggest RTX 3060, RTX 3070, or even RTX 3080. They all deliver more than 120 FPS on the highest Full HD settings and make a great companion for playing World of Warcraft on more exotic visual settings. What exotics settings? 4K resolution (with DLSS), very high refresh rates without a hitch or brand-new shadow Ray-Tracing as shown below.

How much RAM is optimal?

These days, no matter the case, I'd strongly suggest starting with 16 GB. You'll thank me later.

You might be wondering – what about memory frequency and latency? In the laptop world, it doesn't matter that much in the end. There are fewer options for RAM, and there's a higher performance variance between laptops just due to cooling. As a result, memory frequency and latency end up having a minuscule impact on laptop models. That's why they usually have the same specs – the laptop manufacturer could not afford (or could not care) to create multiple models with different RAM setups, apart from the total memory capacity. So that's why it's elementary to get this right – look at the total amount of RAM, and you're good to go.

Minimum (8 GB)

First of all, I have to mention that you can get away with 8 GB in WoW. However, 8 GB is on the very edge of acceptability for WoW and many other games. For starters, you'll need to close some memory-hungry applications to play WoW without a hitch. That's how bad it is. It's not because World of Warcraft eats RAM for breakfast – every other application does. Chrome, Discord, and even Spotify can take more than their fair share. To keep matters simple, let's go for 16 GB.

Recommended (16 GB)

16 GB is the optimal spot for World of Warcraft. With this sweet 16, you'll be able to play WoW without any issues and even run many applications without causing trouble.

Best (32 GB)

For most, I don't find 32 GB to be necessary. But if you're willing to spend a bit more on your new gaming laptop – go for 32 GB. It's an investment. If you tend to keep many applications open or you're an audio, graphics, IT professional, or a streamer, 32 GB will make your life easier and more convenient.

Storage

Well, now that you're here, let's talk about storage.

Is HDD even an option?

If you've made it this far, you probably already know that we're looking for SSDs. But I'll say it again – there's no reason to look at a laptop with an HDD in 2021 unless you need a gaming laptop with a lot of storage space on a very tight budget. But if that's the case, I'd instead recommend that you go for a desktop PC or at least some sort of external storage (or use cloud storage, for that matter).

Size is key but not end-all

We've talked about the importance of storage size in other articles so that I won't get into it here. I will say that it's worth paying extra for a large enough SSD. It's much better to have an SSD that's too big than too small. If you can't afford a 500 GB SSD – try getting even more. If you can afford 1 TB – get the next size up again. It's that simple.

Is there anything else to SSDs? I'd make sure I'm getting a laptop with NVMe SSD. This technology (or more precisely – specification) gives a little more oomph in boot-up time. Apart from that, you'd need to go into specific read/write benchmarks for a specific drive on a specific laptop.

Upgrading

Now, if you were to upgrade your laptop's storage, later on, you'll have to take out some screws and replace the old drive with a new one. In the case of most gaming laptops, there will be a slot for an M.2 drive, which is a lot easier to swap than the regular 2.5″ hard drive slot. That's why we've picked out laptops with M.2 slots as the priority when picking out recommendations.

Recommendations

All in all, I'd say that 250 GB is too little for most people, 500 GB is just enough, and 1 TB is plenty. As you can see, if you're not sure what size to get – 500 GB is a good starting point. But it all depends on how much space you need for your games.

Resolution vs. Refresh rate vs. IPS panel

For a popular MMORPG like World of Warcraft, the laptop display is not as crucial as other games. Still, there are a few things to keep in mind.

Resolution

The graphics are relatively simple, and so the added pixel density is not as beneficial. I'd recommend Full HD and possibly QHD.

Refresh rate

For WoW, the refresh rate is nice-to-have but not as major a factor as in shooters. It's a lot more imperative to invest in CPU + GPU to keep your FPS stable than a slightly faster visual response. Only high-end laptops can maintain a good enough framerate for a 120Hz+ panel to pay dividends in boss fights. If you're looking for the very best laptop for World of Warcraft: Shadowlands, then sure – high refresh rate panels are on the table.

Response time

WoW is not very latency-sensitive, and response time is quite reliable in modern laptops.

Adaptive sync

Adaptive sync technologies, such as G-Sync, are nice to have, but they aren't crucial for RPG.

IPS Panel and image quality

World of Warcraft does not require an outstanding display, but it's nice to have one and improves gameplay. I recommend IPS display for nearly all since it will provide better image quality and wider viewing angles than a cheaper TN panel. I wish I had some OLEDs to recommend, but this is cutting-edge tech in the gaming laptop world, so it's in very short supply.

9 Best Laptops for World of Warcraft

Table of Best Laptops for World of Warcraft: Shadowlands