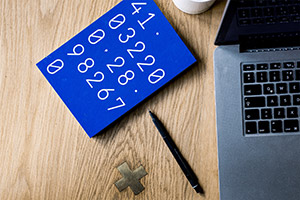 One of the best things about League of Legends is how well optimized it is for cheap laptops. That's why you don't have to break a bank if you just want a notebook for casually playing LoL. Apart from that, League scales pretty well into better hardware (except for multi-core usage, but that's a problem for many games with lock-step engine). But if we want to find the best laptop for League of Legends, there's some research to be done.
Quick update. Last guide update: November 15. I've decided to refresh the guide with the latest laptops with the new Intel Core 7th gen processors and Nvidia GTX Pascal video cards.
In short, expect to spend under $800 for a basic laptop for League, powerful laptop – under $1300 and around $1500 for some of the best laptops for League of Legends. The latter will be able to handle gaming way beyond LoL.
So what are we looking for?
LoL requirements
League of legends has ridicoulously low minimum and recommended requirements. That's why even most entry-level laptops will be sufficient to play LoL.
At the same time, there are plenty of reasons to get a more expensive laptop for LoL if you've got the budget for it.
Obviously, you might need a laptop with better specs for other games. Few PC games are as accessible as League is, so you'll need to spend some cash on latest hardware if you like to keep on top on the latest releases. But since you're getting a laptop for LoL now, I guess you're sticking with it for a while and I won't assume that you need a laptop with a top-notch graphics card.
But even if you only see yourself playing League of Legends for the next few years, you might need a better rig if you're considering streaming. Even if you're not dreaming about going pro, having an occasional stream for a couple of your best mates can be fun.
Now I'll break down all main requirements one-by-one.