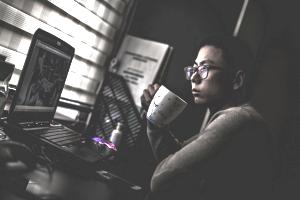 Hewlett Packard was a corporation that ran for nearly a hundred years, with their final focus resting on computing technology. Though HP still exists, it is an off-shoot of this original brand called HP, INC.
The reason for this split was mostly due to potential financial gain. The two sides of Hewlett Packard still work together very frequently and operate often as if they have not split at all. This means that HP computers, especially laptops, are the exact same quality that they've always been.
The best Hewlett Packard laptops depend heavily on what their primary use will be. Below we'll be outlining some of the most common usages for laptop computers as of this writing- and which HP products suit those needs the best.
Best HP Laptop for Students
Best HP Laptop for Gaming
Best HP Laptop for Office Work
Best HP Laptop for Home Use
Most laptops for home use need to do a few certain things:
They need to let family members interface over social media
They need to be able to stream multimedia sites like Youtube
And last but not least, they need storage space for research. Whether that research is googling Dad's crochet patterns or Jenny's baseball report.
Among HP laptops, those very minor requirements mean that you have about a million choices. However, there is one particular line that does stand out above the rest. The HP Envy runs a conservative price tag for heavy computing power. Our pick within the Envy category is the X360.
Table of Best HP Laptops
Other Considerations
The word "laptop" brings to mind the clunky old boxes of the 90's or sleek, paper thin models with few in-between feelings. Want maximum portability? Look into a convertible laptop.
Convertible laptops are essentially tablet computers with a docking deck that attaches to a very thin keyboard. They are ideal for on-the-go people due to their light weight, their touchscreen capability and their surprising amount of storage. In fact, most of HP's convertible laptops have at least a 500 GB hard drive included on their standard specifications list. Solid state drives are available on a high number of them, though some of these do require an upgrade fee.
You likely won't be able to do much high intensity gaming on a convertible laptop, but they are quickly headed that way. People want to be able to move, and they want to be able to bring their laptop or tablet with them. This means that more and more power is being cranked into these tiny systems. Already they've surpassed the tiny 8 and 16 GB storage systems of only a few years ago.
The future looks incredibly bright for convertible laptops. Though they may not be what you want now, you should keep an eye on them. They will be soon.