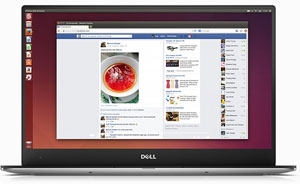 I will go straight to the point with this one. Find the best Ubuntu laptop is not easy – even finding a good laptop for Windows can take some time. And when we add compatibility issues and varying degrees of Ubuntu support for 15.xx and 16.xx releases, we can find ourselves crossing fingers hoping that the trackpad and WiFi work out-of-the-box.
On the other hand, Ubuntu is the best Linux distro when it comes to finding a compatible laptop. There are plenty of reviews and guides for the most popular guides. Ubuntu community might not have a well-maintained wiki with recent laptops (as ArchLinux does), but there are a lot more easy step-by-step guides for Ubuntu users.
In this lengthy post, I'll cover what is important when searching for the best laptop for Ubuntu and what are the common problematic areas. Then, I'll list out the best Ubuntu laptops with guides: best laptops with Ubuntu pre-installed, best Chromebooks for Ubuntu and the best Windows laptops and MacBooks with good Ubuntu support.
What we should look for in an Ubuntu laptop?
First things first. To find the best Ubuntu laptop, we'll need to know what we're looking for and what we should avoid. I'll break down specs one by one and outline what are our options.
Performance
Major

Processor

Starting with Kernel 4.3 – found in Ubuntu 16.04 LTS, Linux supports Skylake graphics which are generally superior to their Broadwell and Haswell counterparts. Therefore, unless you have limitations of a particular Ubuntu version, go for the latest Ubuntu release with newest Kernel and a 6th generation Intel CPU.

Apart from that, judging a mobile processor for Linux is quite straightforward.

General CPU performance guidelines for Ubuntu:
Low-end: N2840 , N3050, N3150
Lower-mid-range: i3-5005U, i3-5010U, i3-5020U
Upper-mid-range: i7-5500U, i7-6500U, i5-6300HQ
High-end: i7-4720HQ, i7-4770HQ, i7-5700HQ, i7-6700HQ, i7-6820HK
Major

Graphics card
Integrated
Integrated graphics are mostly problem-free. But if you'll be running Ubuntu (under 16.04 "Xenial Xerus") with older kernels (below 4.3.x), you'll need to apply a small fix to enable Intel 6th-gen graphics by adding i915.preliminary_hw_support=1 to boot parameters.
Integrated graphics is a viable option for the majority of Ubuntu users. In short, integrated video chip is enough for everyone except those that really need a dedicated graphics card – which is up next.
Dedicated
In 2017, dedicated graphics almost always means having a Nvidia video card.
And there is one huge issue with Nvidia cards – lack of proper Nvidia Optimus support. Nvidia Optimus is used to switch off Nvidia graphics card and to fall back on integrated graphics chip to preserve battery life. Without this technology, you could expect only a few hours of battery runtime because a dedicated graphics card is one of the most power-hungry components in a laptop.
For many years, Nvidia has given little to no attention to the Linux community. That even resulted in Linus calling it "the single worst company we've ever dealt with".
But there is a happy ending – well… sort of. Nvidia's official drivers (called Nvidia Prime) offer decent manual support for switching GPUs and there are a few 3rd party solutions to the whole Optimus debacle.
There are 2 main ways to use Nvidia graphics on Ubuntu:
Both of these drivers have not been updated for quite some time but they work decently well though not as seamlessly as if you were using Windows/MacOS.
But if you want to be safe, before you buy some multimedia/gaming Ubuntu laptop, research if someone got their video card properly working on that exact model.
And if you're wondering, it is not that hard to figure out what GPU will fit your needs. Nvidia GTX 950M is a nice step up from integrated chips but GTX 960M should be your starting option if you're into gaming. Finally, Nvidia GTX 970M and 980M are top-of-the-line cards for latest gaming releases. For professional work, even if you work with video and your software can take advantage of Cuda cores, there isn't much reason to go above 970M.
Minor

RAM

For the cheapest models, going for 4 GB is a decent starting point. I would not recommend going for anything less than that even if you want a budget machine.

For software developers, who make up a large part of Ubuntu and Linux users in general, 8 GB should be mandatory. 16 GB should be a requirement if you can and want to spend over $1000 for a Ubuntu laptop. 16 GB is best for heavy CPU multitaskers: using heavy IDEs, keeping a lot of tabs open in a browser, running a server with a database etc. Of course, it goes without saying that if you are working with virtual machines (VM) – 16 GB should be your starting point.
Minor

Screen

There are 2 key points to cover when judging screens for an Ubuntu laptop: compatibility issues and general quality metrics.
Possible screen issues
High DPI
Any recent Ubuntu version supports High DPI displays but desktop environments/shells (as Gnome and Unity) and various applications have a lot of catching up to do for a good HiDPI experience.
A few resources you should check for fixing :
Touchscreen
Touchscreens are generally universally supported in Ubuntu. There are rarely any problems with basic touchscreen usage. But there can be issues when there are more than 3 points of contact (the same rule applies to many touchpads). To be certain that it will work with your laptop, you should check via Google if there are posts on various forums or blogs of people installing Ubuntu (or even other Linux distros). The official documentation Ubuntu provides is rather limited and mostly outdated.
What makes a screen good?
When it comes to displays, there are so many metrics that can be measured. But for most use cases, some can be almost completely ignored. That includes maximum refresh rate (unless you want Nvidia G-Sync, which can work on Linux), response rates, low-level flickering and many others.
80% of what makes a screen good depends on 5 metrics. These are: panel, resolution, brightness, contrast and color gamut coverage (in order of importance).
| | Quite good | Very good |
| --- | --- | --- |
| Panel | IPS | IPS |
| Resolution | 1920×1080 | 3200×1800 |
| Brightness (avg.) | 260 nits | 330 nits |
| Contrast | 800:1 | 1200:1 |
| Adobe sRGB | 80% | 95% |
The 2 most important of these can be easily found on any page reviewing or selling laptops. Worth noting, if there is no mention of an IPS panel – 95% it is not IPS. A seller not mentioning an IPS panel is the same as a realtor not mentioning that a house has a pool. Don't worry, they'll let you know in the first 5 sentences.
Minor

Connectivity

This section is especially tricky. It varies a lot on a case by case basis but there are a few general rules of thumb to follow if you want to at least problematic Wi-Fi/Bluetooth cards:
Avoid Broadcom
If someone got their Wi-Fi working on a model you've bought – try to find what exact drivers they were using. I've found some issues with some later versions of Atheros drivers.
If worst comes to worst, you'll need to get an USB Wi-Fi
Great additions
What would be nice-to-have?
Recommended

SSD

There is one reason to stay with a basic HDD setup. It is their ridiculously low price for their size storage. But if you do not absolutely need 1 TB drive or you are not very limited by your budget – I would heavily recommend getting an SSD. The best laptop for Ubuntu definitely would have one.
Certified hardware
Ubuntu Certified hardware
Ubuntu Desktop certified hardware
Ubuntu Supported Laptops Wiki (mostly outdated)
Best Ubuntu laptops
Best laptops with Ubuntu pre-installed
Best Chromebooks for Ubuntu
Best Windows laptops for Ubuntu
Best MacBooks for Ubuntu
Ubuntu used to run well on MacBook Air of 2013. But 2015 model (the current one) is not running as flawlessly. Though, the most important problem of non-working WiFi adapter can be solved.
Table of Best Laptops for Ubuntu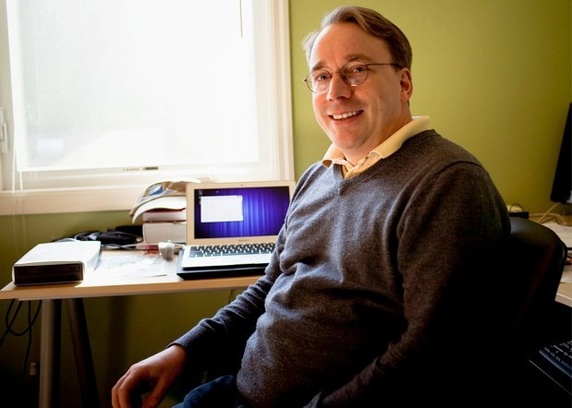 And if you don't need to remove OS X (from now on, MacOS), try installing it side-by-side to OS X. You also could install Ubuntu on a MacBook Pro Retina (with MacOS El Capitan).
Guide for other distros
This is pretty much it when it comes to choosing a laptop for Ubuntu. Of course, I still recommend checking whether anyone has successfully installed Ubuntu on a laptop you've picked if it is not one of these models. That will save you a lot of time.
This guide was obviously focused on Ubuntu. But if you have other distros on your mind – check out my guide to Tails notebooks or a slightly longer article on getting the best laptop for Linux, in general.