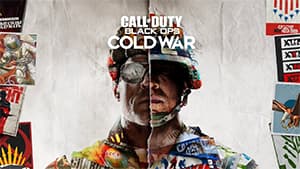 Updated: October 15, 2021. Black Ops Cold War does not require an extraordinary amount of computing power. As you'd expect, it's progressively more demanding than the previous release – Call of Duty Modern Warfare (2019). Because it's designed to be a shooter with a mass appeal – it's pretty surprising that to run it well, we'll need a pretty good graphics card, and these can be hard to come by in a laptop.
I had to do some digging to narrow down my extensive laptop database to the 10 best laptops for CoD: Black Ops Cold War.
I know you don't have the time to read pages upon pages of specifications, so I'm going to cover all the basics here. With this, you should be able to find the perfect machine for Black Ops Cold War on any budget.
Requirements for a Call of Duty: Black Ops Cold War laptop
Major

What is the best processor for playing Call of Duty: Black Ops Cold War?

There are 2 core requirements for the best laptop for playing CoD:
A high-end GPU – for better average performance
A fast CPU – for reduced FPS dips (lag spikes)
The CPU is often overlooked by gamers who are too busy obsessing over graphics cards. And I get it, you want the latest and the best – but there's more to the equation. I don't want to see you ending up with a top-of-the-line GPU and a serverely underpowered CPU. While that's not what usually happens, because laptop manufacturers more or less pair a GPU with the right CPU, it can be the case if you're trying to get the RTX 3060 as cheaply as possible.
Recommendations
For an budget build, I recommend Intel Core i3-1115G4. For a mid-range laptop Intel Core i5-1135G7 and Ryzen 5 4500U are best. And the very best laptop processors for playing CoD:BO4 are Intel Core i7-10870H, Ryzen 7 4600H and Ryzen 5900HS.
Comparison chart
And for the end, here's a handy chart comparing the best laptop processors for playing CoD:BO4. Major

Memory
Minimum (8 GB)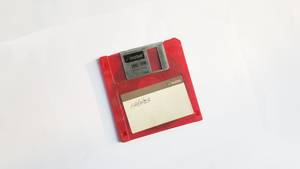 If you are on an extremely tight budget, 8 GB can be enough, though it's now considered to be woefully outdated. The downside is that if you ever want to play something else – or have any other apps open – the RAM will soon start to fill up. You'll then have to either close something or start looking for a RAM upgrade.
Recommended (16 GB)
I would recommend 16 GB of RAM for most mid-range laptops. This should be enough for most games, while still leaving enough memory for anything else you might want to do. It also means that if you're not sure whether you'll need more RAM, you can always get a laptop with 16 GB and then upgrade it later. In short, if you're not a heavy gamer and don't want to spend extra money, 16 GB will be enough.
Best (32 GB)
The best option is 32 GB of RAM. It's more expensive, but it should be enough for the game and any other tasks you might want to do on your laptop.
Major

Graphics card

Call of Duty: Black Ops Cold War supports DLSS and ray-tracing. Even though these technologies are considered the future of gaming graphics, I don't find ray-tracing that helpful in this title. Unless you want to shoot down your framerate, there's no need for ray-tracing in CoD games, at least for now. And if we don't need ray-tracing, DLSS also loses most of its appeal.
Minimum graphics (under $1000)
If you have a low budget, you'll have to settle for previous-gen graphics. In my opinion, GTX 1650 and its "close relatives" are a perfect choice. 45 FPS on medium settings is nothing to be scoffed at for a budget laptop.
Recommended graphics ($1000 – $1600)
If you're willing to spend a little more, then you can look for a laptop with GTX 1660 Ti, AMD Radeon RX 5600M, or RTX 2070. These cards can give you 60 FPS on the highest FHD settings.
However, if you want to enjoy the full beauty of Call of Duty: Black Ops Cold War with a high refresh rate display, you'll need to step up a notch.
Best graphics ($1600 and up)
If you want the best experience and you aren't afraid to pay the price, I recommend RTX 2080 and RTX 3070 (if you can get a laptop with it). You'll be able to run on ultra settings at a stable 75 FPS. These cards will be perfect for those of you that are looking for a gaming laptop with a 144Hz-360Hz display, or you have an external monitor.
Optional requirements for a Call of Duty: Black Ops Cold War laptop
Optional

Display

In this section, I'll compare the different displays that would be suitable for Call of Duty: Black Ops Cold War. I'll focus on two aspects: competitive multiplayer and single-player.
Single-player
If you're playing CoD as a single-player game, then you'll want to prioritize the display's quality. To do this, you'll need to get an IPS display with a higher resolution. You can't go wrong with a QHD (1440p) IPS panel. Though, in laptops even FHD (1080p) IPS is perfectly fine.
Competitive multiplayer
For competitive multiplayer, the best display for Call of Duty: Black Ops Cold War is a high refresh rate, TN panel. Competitive first-person shooters, such as CoD, are more suited for high framerates on lower resolutions. This means you can trade a high-end graphics card for a fast FHD TN panel. It's not exactly what I'd pick if I'd care about color reproduction, but this will allow you to have the most responsive gameplay possible.
Optional

Storage
Is HDD an option?
Nope, it's not. SSDs are way faster and reliable than HDDs. That's why we're only talking about laptops with SSDs.
Picking an SSD
The first thing you should look at is the type of connection the SSD uses. If it's SATA, that's fine – just don't expect it to be as fast as a NVMe PCI-e SSD. In addition to that, some rudimentary read/write benchmark checks are in order. But that's pretty much it.
Might as well mention this now – when it comes to gaming laptops, the most popular type of SSD is a PCIe M.2 NVMe drive. It's fast, reliable and, on top of that, quite affordable these days.
Upgrading
Gaming laptops are easy to upgrade, at least compared to other laptops. Storage space expansion slots tend to be within reach and they are often the same type as the one you already have – M.2 NVMe PCI-e SSDs are most common these days.
Recommendations
Alright, I'll spare you the details and give you my two cents on what kind of SSD you should be looking for:
if you're on a budget, go for 256 GB or 512 GB (if possible)
if you want to play Call of Duty: Black Ops Cold War without any issues, 1 TB is your best bet
if you're on a budget and don't care about Call of Duty: Black Ops Cold War, go for 500 GB or more
5 Best Laptops for Call of Duty: Black Ops Cold War
1
Well-rounded laptop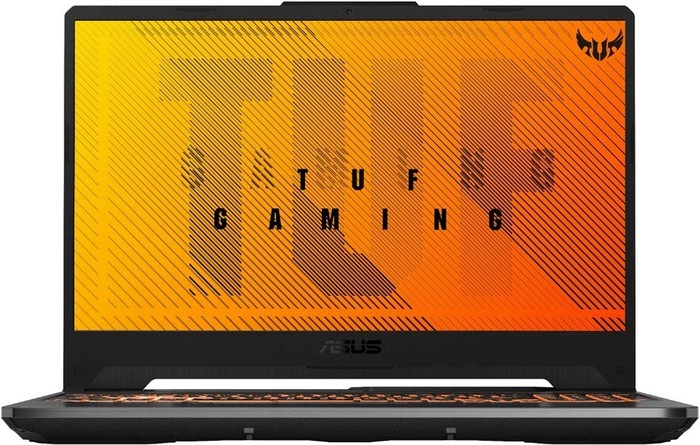 i5-10300H
|
GTX 1650
|
16 GB RAM
|
512 GB SSD; 1000 GB HDD
|
15.6″; 1920×1080
Pros and cons
Pros
Fair graphics card (GTX 1650)
Exceptional memory amount (16GB)
Cons
Run-of-the-mill processor (i5-10300H)
No IPS Panel (subpar viewing angles)
Alternatives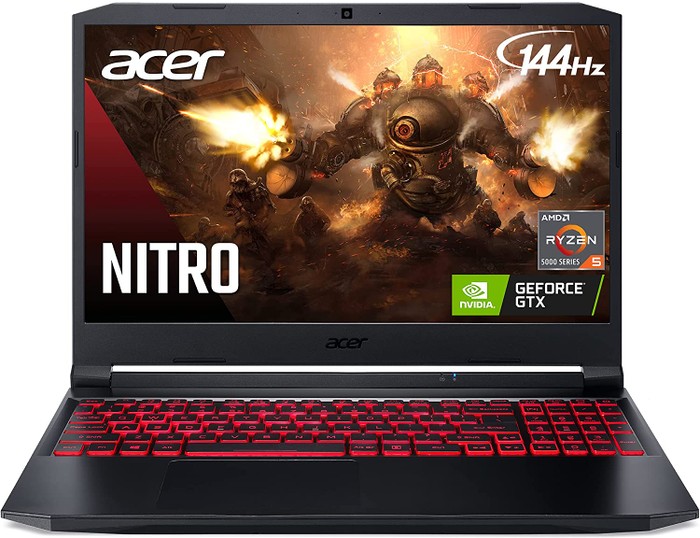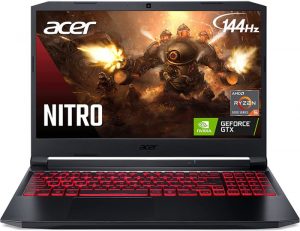 $850
Pros
First-class processor (Ryzen 5 5600H)
Adequate graphics card (GTX 1650)
Cons
Substandard memory amount (8GB)
Weighty (4.8 lbs)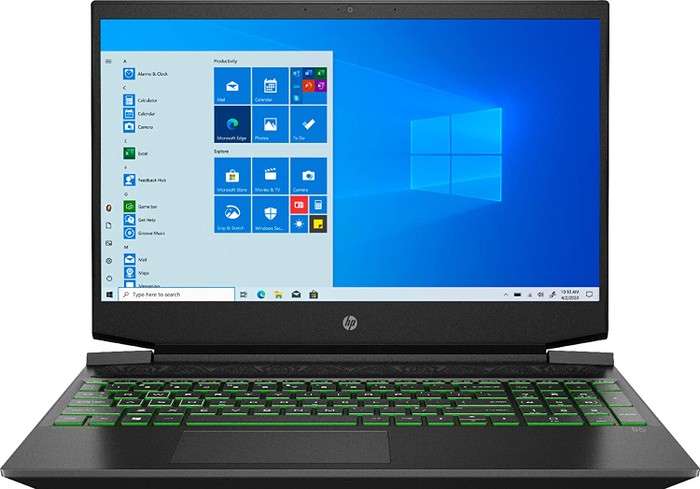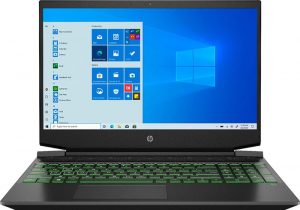 $900
Pros
Sufficient processor (Ryzen 5 4600H)
Decent graphics card (GTX 1650)
Cons
Bulky (4.4 lbs)
No IPS Panel (inferior color reproduction)
View on Amazon
2
Laptop with insane price and performance ratio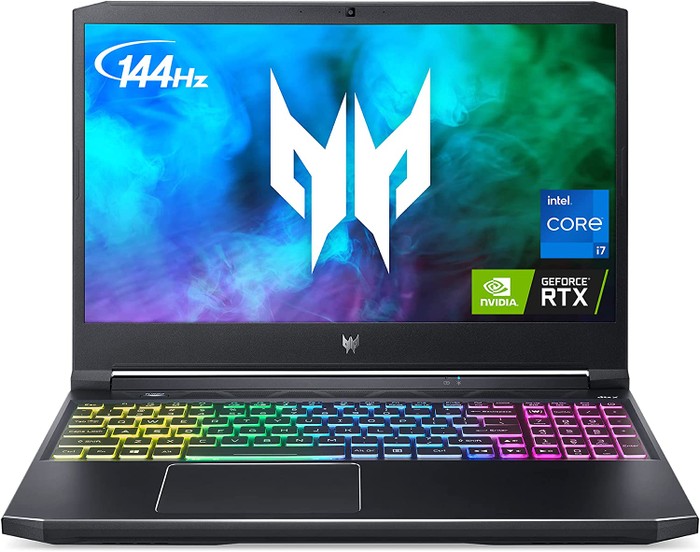 i7-11800H
|
RTX 3060
|
16 GB RAM
|
512 GB SSD
|
15.6″ 144Hz IPS; 1920×1080
Pros and cons
Pros
Splendid processor (i7-11800H)
Very good graphics card (RTX 3060)
Alternatives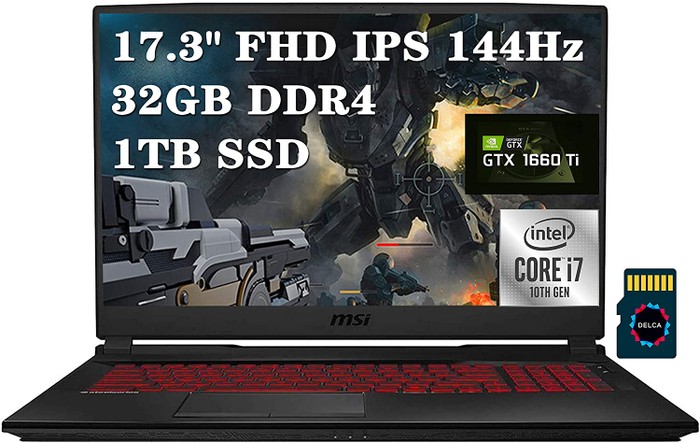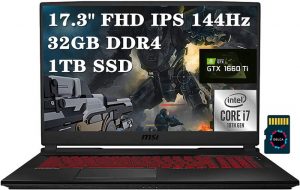 $1,460
Pros
Up to scratch display (17.3 144Hz IPS)
Terrific memory amount (32GB)
Cons
Underwhelming processor (i7-10750H)
Ordinary graphics card (GTX 1660 Ti)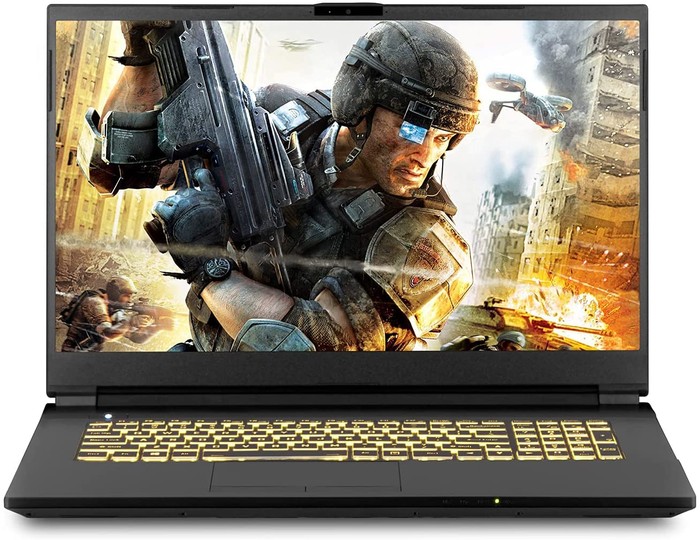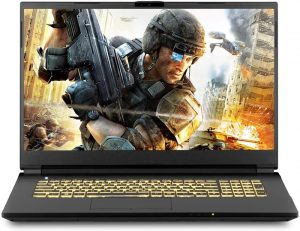 $1,380
Pros
Very good processor (i7-11800H)
Adequate memory amount (16GB)
Cons
Not the best graphics card (RTX 3050 Ti)
No IPS Panel (worse viewing angles)
View on Amazon
3
Best laptop for Call of Duty: Black Ops Cold War under $2000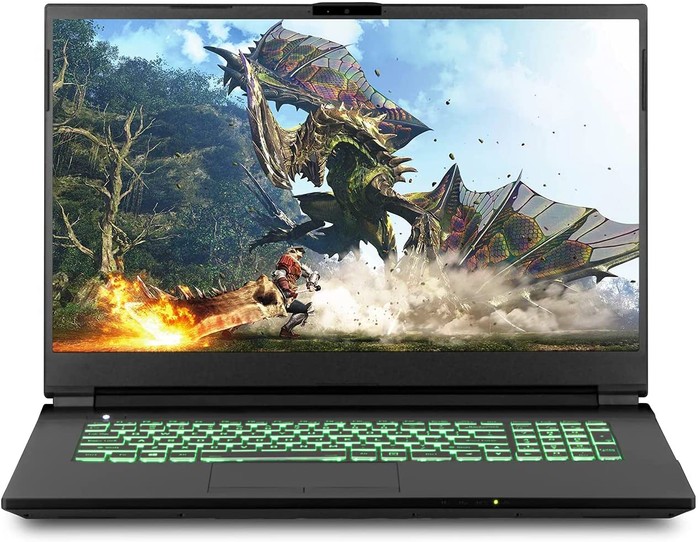 i7-11800H
|
RTX 3060
|
32 GB RAM
|
1000 GB SSD; 1000 GB HDD
|
17.3″ 144Hz Matte; 1920×1080
Pros and cons
Pros
Terrific processor (i7-11800H)
Splendid graphics card (RTX 3060)
Cons
Weighty (5.5 lbs)
No IPS Panel (worse viewing angles)
Alternatives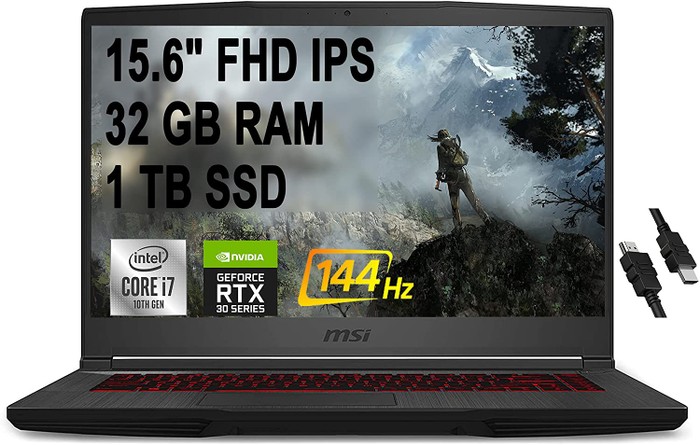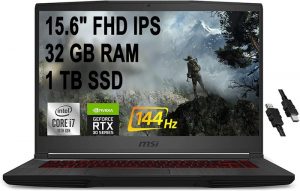 $1,700
Pros
Terrific graphics card (RTX 3060)
Competent display (15.6 144Hz IPS)
Cons
Underwhelming processor (i7-10750H)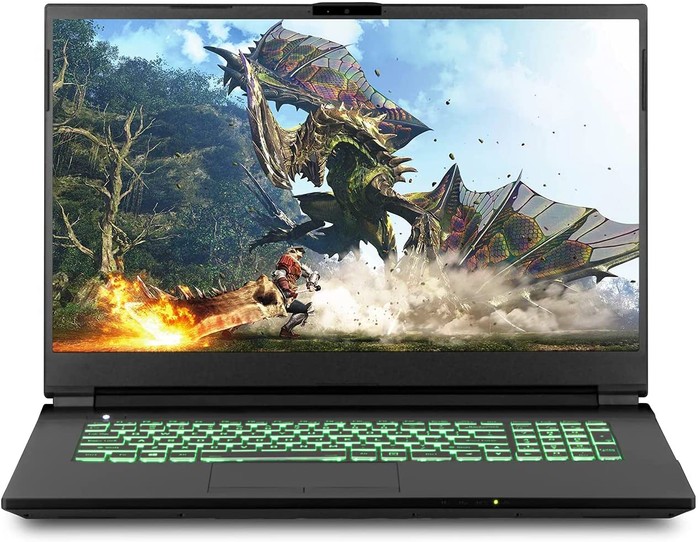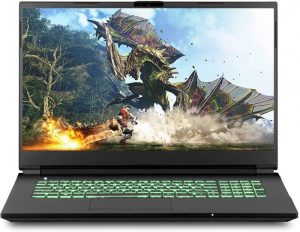 $1,550
Pros
Great processor (i7-11800H)
Awesome graphics card (RTX 3060)
Cons
Ordinary memory amount (16GB)
Bulky (5.5 lbs)
View on Amazon
4
Fantastic value

Ryzen 9 5900HS
|
RTX 3070
|
40 GB RAM
|
2000 GB SSD
|
15.6″ 165Hz IPS-level G-Sync; 2560×1440
Pros and cons
Pros
Great processor (Ryzen 9 5900HS)
First-class graphics card (RTX 3070)
Alternatives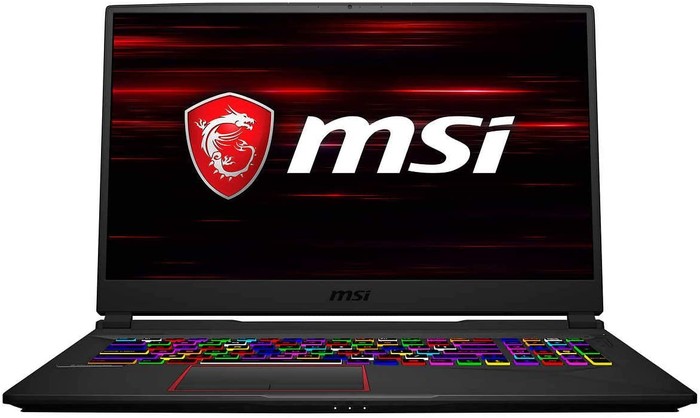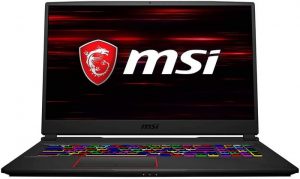 $2,400
Pros
Decent graphics card (RTX 2070)
Up to scratch display (17.3 144Hz IPS)
Cons
Run-of-the-mill processor (i7-10750H)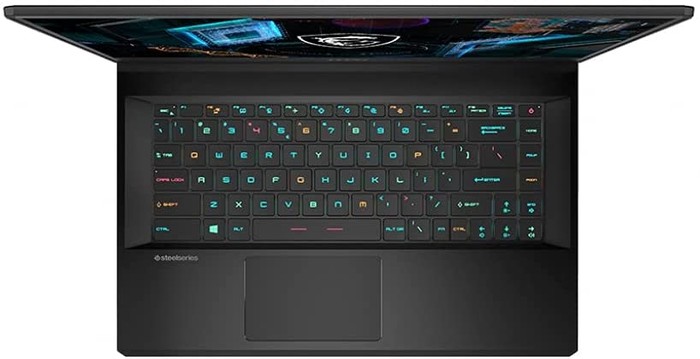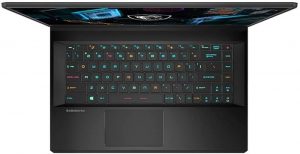 $2,460
Pros
Excellent processor (i7-11800H)
Excellent graphics card (RTX 3080)
View on Amazon
5
Forget about shortage of storage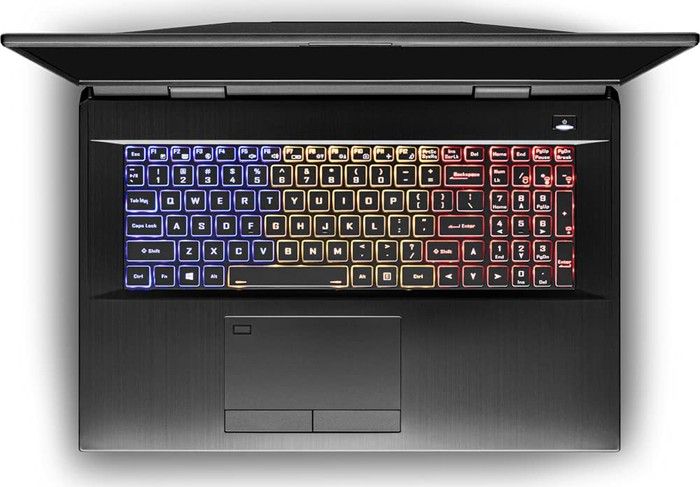 i9-11900K
|
RTX 3080
|
64 GB RAM
|
2000 GB SSD
|
17.3″ 300Hz G-Sync; 1920×1080
Pros and cons
Pros
Awesome processor (i9-11900K)
Great graphics card (RTX 3080)
Cons
No IPS Panel (subpar viewing angles)
Alternatives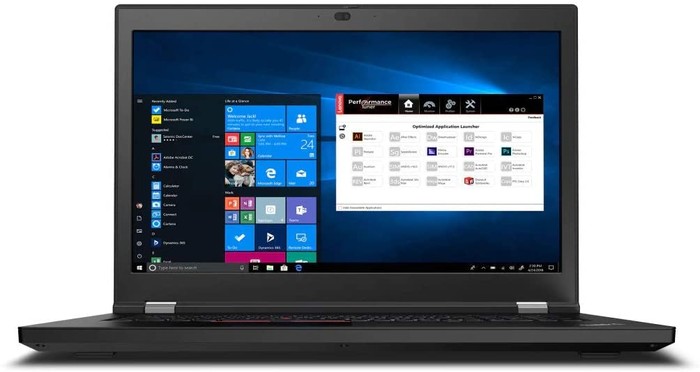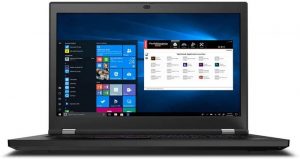 $3,200
Cons
Underwhelming processor (Xeon W-10855M)
Underwhelming graphics card (Quadro T2000)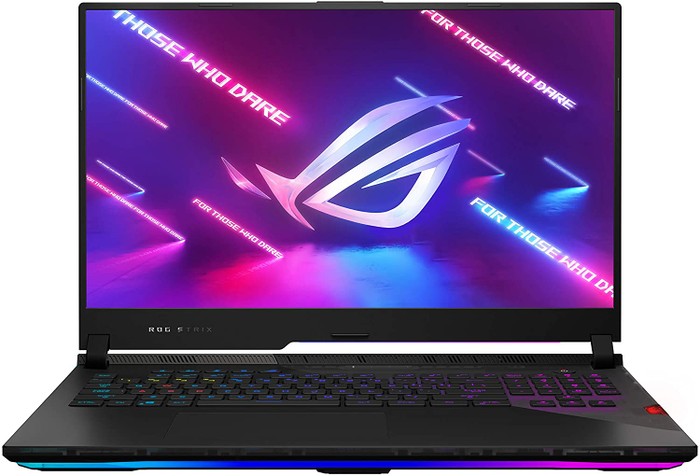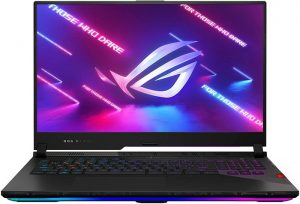 $3,800
Pros
Great processor (Ryzen 9 5900HX)
Superb graphics card (RTX 3080)
Cons
Unexceptional memory amount (32GB)
View on Amazon
Table of Best Laptops for Call of Duty: Black Ops Cold War