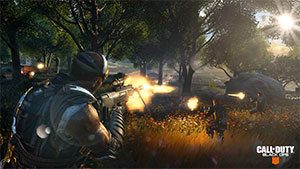 Call of Duty: Black Ops 4 seems to have taken all of the wind out of Battlefield V sails (and sales). With a good promotion, positive reviews and attention from bigest streamers for its Blackout battle royale mode, Call of Duty: BO4 seems to be the leading FPS release this year.
If you were thinking about getting a new PC – now might be a good time. I remember all my major PC purchases coming to match the latest titles – GTA IV, Starcraft II, GTA V, PUBG… And if you want a laptop and you know what you need to look for, there's a good chance you can get one that will be more than enough for CoD. If you want a one-stop shop that gets you up to speed with the latest and greatest in laptop specs – I'm here for that.
In this guide, I'll cover everything you need to know to make the right purchase and if you're short on time – I'll drop my 5 top picks for Black Ops 4 that will play the game and fit your budget. Let's get moving.