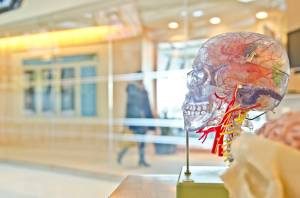 Probably considered by all to be the most important piece of equipment when attending medical school, a laptop is your best friend. The reasons and uses for a medical school laptop are nearly endless, making it a crucial piece of equipment, and one that you want to make sure is the right choice.
Since there are hundreds of options for laptops in the contemporary technological market, there can sometimes be a lot of confusion in determining which may be the best to use. This guide will hopefully equip you with the knowledge and information to garner when purchasing the best laptop for medical school.
I have heard it said before that the devil shows himself in technology, and that is especially true for laptops. How often is it that work goes unsaved, programs crash, and battery power begins to diminish over time? When purchasing the best laptop for medical school, it is important to focus on several tenets that will guide your decision. These tenets are price, battery life, power, graphics, weight, memory and storage.
Requirements for a medical school laptop
Processing power
Let's start off with a processor.
First of all, I recommend getting Intel Core i5 or i7 U-series processor. As you would expect, i7 is faster than i5, i5 is faster than i3 and it's faster than whatever's left. There's a small exception for AMD Ryzen processors, but for everyone's convenience they have a similar naming pattern. That means Ryzen 7 is comparable to i7, Ryzen 5 to i5 and so on.
It's worth mentioning that everyone should prefer latest generation processors. Right now, that means prioritizing laptops with Intel i*-8*** over i*-7***. Intel's 8th generation processors are significantly faster than 7th gen.
Good examples: i5-7200U, i5-8250U, i7-6500U, i7-7500U.
But there's no reason to go overboard. Unless you're planning to use that laptop for gaming, there's little reason to go for an Intel processor with an "H" at the end of its name (such as i7-7700HQ, i7-8750H). These processors are faster, but they are more taxing on the battery.
Memory
The more memory (RAM) the better, but after a while, it is moot when compared to usage. For instance, those only using a laptop for general things like internet browsing and email may not need more RAM, but those playing games or editing videos require more RAM to power their device.
TL;DR
Budget laptops: 6 GB of RAM
Laptops under $1,000: 8 GB
Laptops over $1,000: 16 GB
Storage
Storage is equivalent to the amount of space that is available for data before it is empty. More storage equals more data, but also the type of hard drive is important in determining this factor as well.
Type
There are 2 types of laptop storage drives: HDD and SSD. HDDs are generally larger and cheaper while SSDs are very fast but a lot smaller for their price.
I heavily recommend getting an SSD – since usually there is no need for a large drive for a student. And a faster storage will drastically speed up your laptop.
Size
If you're picking an SSD – you can go for 128 GB, 256 GB, 512 GB drive. I recommend getting at least 256 GB.
Under $600: 128 GB
Under $1,000: 256 GB
$1,000 and up: 512 GB
If you desperately need a lot of storage – just go for 1 TB HDD. It is slow, but if you can't afford an SSD and you NEED a lot of space for files – hard drive might be your only option.
Battery life
Battery life is pretty self-explanatory, meaning the amount of time the battery can power the device before needing a recharge. I've targeted for laptops with at least 8 hours in the tank.
Weight
The weight of the device is incredibly important. When adding a few pounds here and there from textbooks, another heavy laptop is not what you need in your bag. Find a laptop that is not incredibly bulky or heavy and you will thank yourself down the road.
Optional: Graphics
Graphics refer to the onboard graphics processor (GPU). These days, if you're not a gamer, you can forget about this requirement. All laptop processors come with a basic GPU which is good enough for everyday work and entertainment.
But if you play all the latest games: you'll need a discrete GPU from Nvidia. Good mid-range option right now is GeForce GTX 1050. For an upper-range option – prefer GTX 1060 and GTX 1070 (with or without Max-Q).
1
i3-8130U
|
6 GB RAM
|
1000 GB HDD (5400 RPM)
|
1920×1080
|
9h
If you are on a restricted budget yet you need a fully fledged laptop – Acer Aspire might be your best pick.
For medical school, this laptop accomplishes pretty much the bare minimum of all requirements, checking all general use cases. It has a modern entry-level processor, just enough RAM to get by without pulling your hair out and a surprisingly good battery. Sadly, the battery weighs this notebook down making it not only the cheapest, but also the heaviest one on the list. Also, it has a "washed out" screen which is not suitable for working in broad daylight.
For the price, this budget laptop does a great job of handling the stresses of medical school, but its lack of an SSD storage throws a wrench in the works. Luckily enough, it can be upgraded for $70-$150 with an M.2 SSD which would increase its lifetime by a few more years. If these heavy compromises are OK with you, this laptop delivers best performance in its price range.
View on Amazon
2
i5-8250U
|
8GB RAM
|
256 GB SSD
|
1920×1080
|
8h
Last year I recommended Lenovo IdeaPad 710S. It still is a great laptop so I thought I might need to keep it on the list for 2018/19 academic year, lo and behold, I found something even better.
I'm talking about the latest Asus ZenBook UX which is a real treat for its affordable price. Due to the latest generation i5-8250U processor and a Solid State Drive, it's the fastest laptop on the list. Also, it is smaller while providing a similarly good battery life yet without stripping out any external ports. It has micro HDMI for an external display and 3 USB connectors, one of them – the modern Type C used by latest notebooks, tablets and phones. Moreover, its built-in fingerprint reader for quick and secure logins has to be the cherry on the cake.
It manages to do all that with only minor compromises. First of all, the SSD is not as fast as you'd expect in this day and age – it still A LOT faster than a laptop without an SSD but not as fast as Microsoft Surface or many gaming laptops with NVMe drives. The fastest piece of hardware on this laptop – the Intel Core i5 processor – might be a drawback for some. It can heat up after some use so Asus ZenBook is best kept on the table. Also, it doesn't have a crisp IPS display but it comes close to it spec-wise.
View on Amazon
3
i5-5350U
|
8GB RAM
|
128 GB SSD
|
1440×900
|
12h
It seems that MacBook Air has taken the back-seat while Apple puts its focus on iPhone and MacBook Pro. But that doesn't mean MacBook Air is getting worse. In fact, it has become one of the best deals in Apple's line of products.
Many people, especially students, will swear by their MacBooks. An article published gives a typical MacBook at least an average of 5 years of use, making it a worthy candidate for the stamp of longevity. Though they are more expensive, these laptops are an investment, just like your education. Since it seems like school never ends sometimes, getting a laptop that won't break down on you or cause trouble may be the wisest choice.
But it has a few drawbacks, for example – aged Intel i5 processor which wouldn't even pass as an i3 in the latest generation of processors. Also, it has a limited storage of 128 GB SSD. That's alright for many people but not for power users that like to fill up their computers with applications, music and movies.
It is worth mentioning that you can go for the latest MacBook 12″, which is 1″ smaller but has twice the file storage space. It's also $300 more expensive. If you want something even better, even if that means doubling the price – take a look at MacBook Pro 15″ line.
View on Amazon
4
i5-7200U
|
8GB RAM
|
256 GB SSD
|
2256×1504
|
12h
Last year, I recommended Microsoft Surface Pro 4, but this time I recommend a more up-to-date, yet very similar Microsoft product – Surface Laptop.
This lightweight 13.5″ (nearly identical to MacBook Air above) laptop is a great option for studying whenever you are. It comes with a whopping 8 to 14 hour battery life which depends on exactly what you're doing and how bright the screen is.
The major drawback of this laptop is a mild lack of ports. There's only 1 USB 3.0 port, headphone jack and a mini DisplayPort. It's not as bad as the latest 12″ MacBook, but it's very close to it. For serious work you'll need a mouse and it will probably occupy that single USB slot. Or you could buy a Bluetooth mouse without a receiver for a wireless and dongle-free experience.
Don't forget that the laptop comes with Microsoft Windows 10 S which is a variation on regular Windows OS. It's tailored for a tablet-like experience. But if this is not your first Windows computer, I recommend upgrading to Windows 10 Pro through Windows Store. It will allow installing applications that cannot be found in Windows Store. The switch is free of charge indefinitely, but irreversible.
View on Amazon
Table of Best Laptops for Medical School
Final thoughts on laptops
All of these laptops are acceptable choices for a medical school computer. From the bottom, the Acer Aspire will let you do everything you want to do if you are a general user. The only downside might an update be a few years down the line, due to it becoming outdated relatively quickly.
The Macbook Air is certainly the most reliable but comes in at the highest price. Many Macbook owners have owned their laptops for years and plan on owning them for even longer.
The Microsoft Surface Pro 4 is the most versatile option. The tablet capability just cannot be beaten. The touchscreen is also incredibly desirable, making this one of the most innovative options.
Overall, this guide is simply that: a guide. It is up to you as the consumer to decide which laptop is best for you. Determine a budget and go from there, and do your homework on what laptop you want to give you success in medical school. Find something that will last you for several years, instead of just a couple. Buying and replacing laptops is never a fun thing to do, so investing in something that will endure time and newer technology will be a gift that keeps on giving.