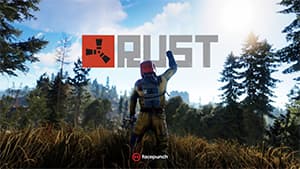 Updated: October 15, 2021. When you hear the gun fire, every muscle in your body stiffens. You duck for cover, reload your gun, look around for the next place to hide. This may sound like a horror game. It isn't. What you're playing is a competitive survival game. I can't tell if this game is out of its mind or ahead of its time.
All that aside, before we get into the nitty-gritty of what to look for the best laptop for Rust, I must mention a few things that might hinder your enjoyment of this particular game. Firstly, this game is not particularly well optimized for low-end machines. It's OK, but considering it's early access release in 2013, I'd assume it would run on a potato PC. In some ways it does, but in some ways it absolutely doesn't. Secondly, these days we're somewhat limited by global silicon shortage so some latest and greatest processors and graphics are in short supply.
With these acknowledgements out of the way, it's time to look into the Rust laptop requirement breakdown that has been tuned to the latest GPU benchmarks (CPU benchmarks are not that relevant for Rust and you'll see why). So whether you're out to get a cheap laptop for Rust or you want the absolute best – I hope something picked for everyone.
Time is of the essence, let's roll.