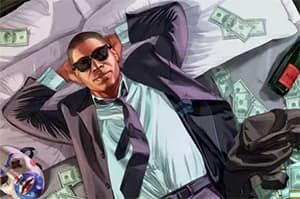 It's been years since the last title release. The wild world of Los Santos is just as fresh as it was back in 2013. Thanks to continous updates, role-playing servers such as NoPixel and an active modding community, it's even better. You want a jetpack and a Gatling gun? Done. You want to walk through walls? Done. You want a Batmobile, Batman's suit, and Robin as a sidekick? Done and done.
What we have here is one of the few games that are timeless. However, being an old title, there are a few things to take into consideration when buying a laptop for GTA V.
If you're in for a cheap(ish) gaming laptop that runs GTA V on high settings with no issues, I've got you covered. I've put together a detailed guide of the best laptops for GTA V on every budget from $600 to $2000 and beyond. So enough chatter. Time to roll into my GTA 5 requirement breakdown.