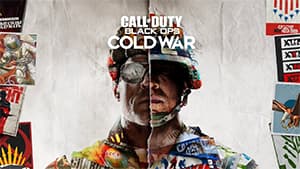 Updated: October 15, 2021. Black Ops Cold War does not require an extraordinary amount of computing power. As you'd expect, it's progressively more demanding than the previous release – Call of Duty Modern Warfare (2019). Because it's designed to be a shooter with a mass appeal – it's pretty surprising that to run it well, we'll need a pretty good graphics card, and these can be hard to come by in a laptop.
I had to do some digging to narrow down my extensive laptop database to the 10 best laptops for CoD: Black Ops Cold War.
I know you don't have the time to read pages upon pages of specifications, so I'm going to cover all the basics here. With this, you should be able to find the perfect machine for Black Ops Cold War on any budget.