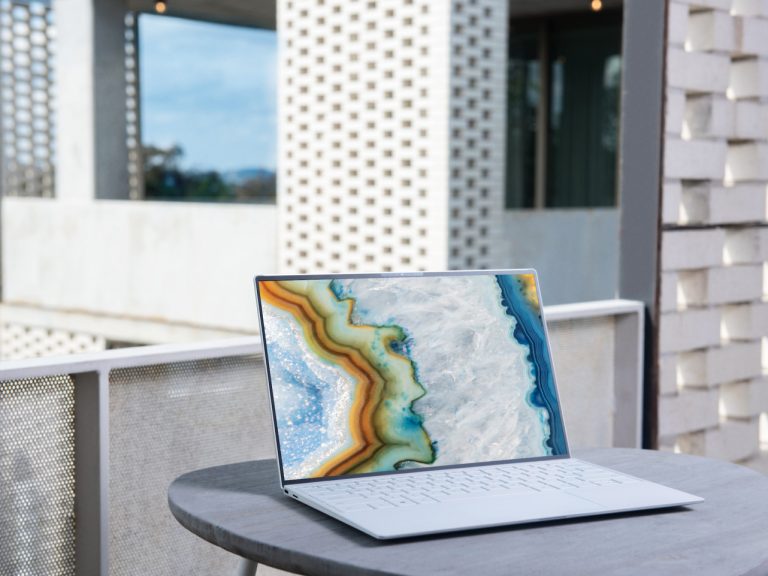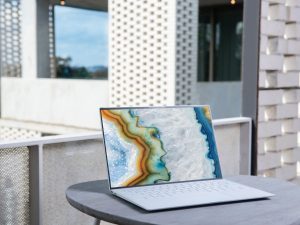 When AMD launched the first generation of Ryzen processors, they took the tech world by storm. The new hardware went toe to toe with Intel and often outperformed while also coming at a fraction of the cost. However, the one market that AMD struggled to capitalize on was the laptop market. It took a long while before laptop OEMs decided to take a chance with AMD, and in some cases, it definitely paid off.
Let's do a quick rundown of the 10 best Ryzen laptops and see if there's anything you should consider.
Processor for Ryzen 7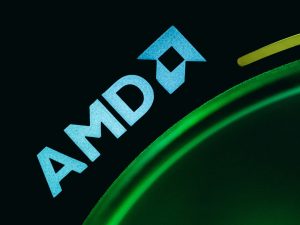 If you're looking for a mid-range or a high-end laptop with decent battery life, Ryzen 7 CPUs are the way to go. We've come a long way since the first Ryzen processors were released in 2017; AMD now holds an impressive 20% share of the CPU market and the 6th generation Ryzen processors are quite capable.
The decision-making process is quite straightforward – since we're mostly interested in the latest generation of Ryzen 7 processors, all we need to decide on is the processor series. Here, AMD provides two options – the U series, with better battery life and the H series, which offers slightly higher performance. It's important to remember that, since many applications rely on cache performance and instructions per cycle, the clock rate is not as important.
Overall, if you want to get all the performance you can from a Ryzen 7, the HX series is your best bet. However, if you want to get a decent performance for the price you pay and don't require top-of-the-line performance, the 5800U and 6800U should do just fine. On the other hand, if you want great performance but don't want to break the bank, the 5800H and 6800H offer the best value for money.
Finally, for a budget that could otherwise go to a MacBook Pro (if you're considering those): The 5800U and 6800U are likely the most cost-effective options available.
In conclusion, if you're looking for a good laptop with decent battery life and decent performance, I recommend at least the 5800U. If you want better performance, consider the 5800H or 6800U. If you're looking for top-of-the-line performance and don't mind spending a bit more money, the 6800H is the way to go.
How to choose the right graphics for Ryzen 7?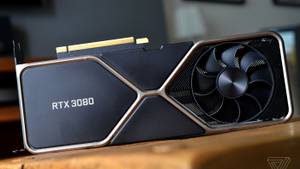 If you're looking for a gaming laptop with a Ryzen 7 processor, you'll need to decide which graphics card is the best choice for your budget and needs. The graphics card market has changed a lot over the past year, and it's important to keep up with the latest advancements.
Nvidia continues to dominate the laptop GPU market. They recently released their RTX 40 series cards, but these are not yet available on laptops (expected in 2023). The latest available are the RTX 30 series cards, such as RTX 3070 Ti. Desktop GPUs have become more power-hungry, thus widening the gap between power-limited notebook graphics and desktop graphics cards. Nvidia has also discontinued the Max-Q label, meaning laptop manufacturers will now be determining the exact GPU wattage.
For most people, integrated graphics will suffice if you're not a gamer, content creator, or professional working with 3D or deep learning. However, if you need a more powerful GPU, AMD's APUs offer some of the best performance in their class, particularly those in the latest-gen processors. To get the best performance for your money, it's important to consider the exact GPU wattage along with the model number; you can look up 3DMark benchmarks for an idea of relative performance, but keep in mind that some laptops can be significantly affected by a lower allocation of power. It's best to look for third-party reviews of specific laptop models.
If you're looking for a Ryzen 7 gaming laptop with Nvidia graphics, I'd suggest looking for RTX Optimus (Advanced) support. On the other hand, if you're going for a complete "team red" setup with AMD Radeon graphics, you should be looking for AMD Dynamic Switchable Graphics.
I generally recommend at least an RTX 3060 if you're looking to game on a laptop with Ryzen 7. For a higher-end GPU, an RTX 3070 Ti or RX 6800M is recommended. For gamers on a budget, the high-end integrated AMD RDNA 2 should suffice.
Choosing the right memory for Ryzen 7 CPU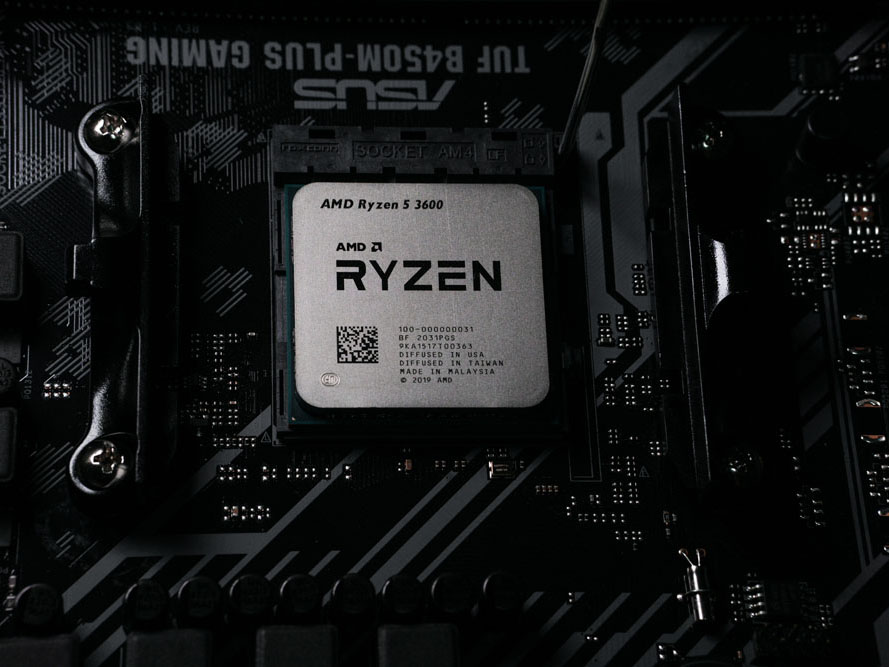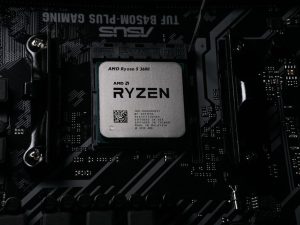 When it comes to laptops powered by AMD's Ryzen 7 CPUs, the minimum amount of RAM you should be looking for is 16 GB. It's enough for most gaming needs, but if you're planning to do memory-hungry tasks like running multiple Docker containers or working with data science, 24 GB or 32 GB might be the better choice.
In terms of RAM type, AMD's latest-gen processors are designed to work with both DDR4 and DDR5 memory, though I wouldn't consider the latter a priority at this point as DDR5 modules are yet to fully show their potential. Dual channel configurations, module frequency, and RAM upgradability (you want slotted RAM if you want to upgrade later) are additional things to consider when looking for RAM.
For gaming, 16 GB of RAM should be enough, and that should keep your laptop going for a few years. If you're doing more intensive tasks and need more memory, 24 GB is recommended. If you're looking for a high-end laptop that will last you for a long time, 32 GB should be your target.
Storage for Ryzen 7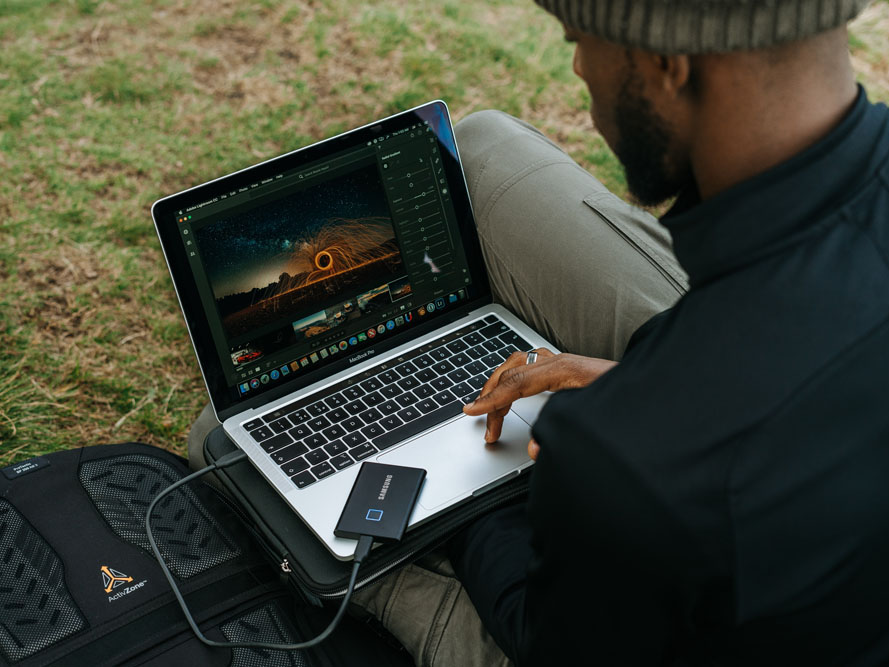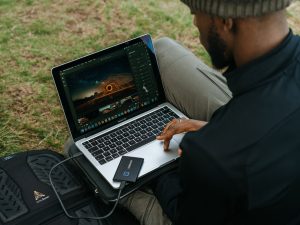 The laptop storage market is dominated by SSDs, and PCIe M.2 (usually NVMe) SSDs have become the standard for high-end systems. If you're looking for a laptop with Ryzen 7, you can expect a 500 GB SSD for budget laptops (<$900), 1 TB for mid-range models, and 2 TB for high-end ones (~$2k+).
That said, these are just average capacities, and your personal storage requirements may vary depending on your line of work or studies. For instance, if you need to store and process large amounts of data, you may need to look for systems with multiple drive setups – those usually support 2-sided M.2 modules or multiple drives, allowing you to install up to 4 TB of internal storage.
As far as storage performance goes, Ryzen 7 laptops usually come with NVMe drives. For most scenarios, this should provide more than enough performance. However, if you need even higher read/write speeds and/or support for multiple M.2 connections (2242 or 2280), check if the laptop supports PCIe Gen4 x4 drives.
If you're a content creator looking for an additional SSD for your laptop, make sure to check its endurance rating (in TBW) and warranty coverage. Finally, it's worth noting that for some scenarios you may find it easier to invest in external storage (like USB drives) or even a NAS system – offloading some of your internal storage requirements.
To sum it up, you should aim for at least 500 GB of storage, while 1 TB and 2 TB should provide the best balance between capacity and performance. For those requiring even more, multiple drive setups and external storage solutions should be considered.
Display Overview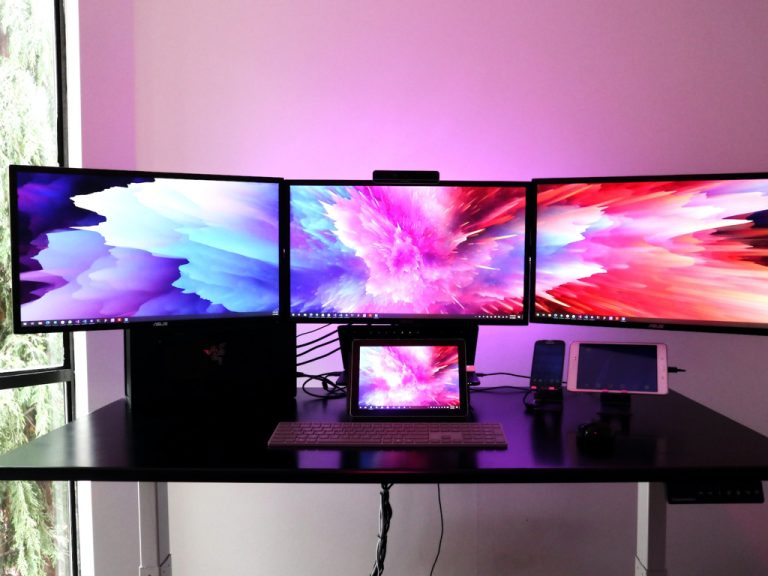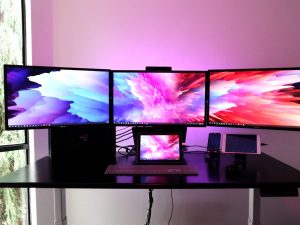 In late 2022, Ryzen 7 laptops are everywhere. And when it comes to picking the right laptop display, there's no shortage of options. The current standard is an IPS or IPS-level screen, so you'll want to avoid a TN panel in any but the cheapest laptop. Full HD is still the most common resolution, but QHD and 4K are not uncommon, especially in premium gaming and professional notebooks.
High refresh rate displays are a must-have in most gaming laptops. But if you're doing any sort of visual work, you should pay more attention to color gamut coverage and accuracy than to the refresh rate. OLED laptop screens are also becoming more prevalent, and 2021 even saw the introduction of Mini LED backlighting in some professional laptops. Although HDR (VESA-certified) is still quite rare, you can find it if you look around.
The first and arguably most important decision when it comes to laptop displays is size. The larger the display, the higher the resolution and quality should be. For instance, while a 14" laptop won't suffer from an FHD panel, 17.3" is just about big enough to look dated if it doesn't reach QHD or 4K resolution.
TN panels offer the best response time but lower color accuracy and limited viewing angles. IPS (and IPS-like panels) are more expensive but a must for a good gaming laptop or laptop for visual work. As for OLED, only buy it if you really need the features that OLED laptops offer.
Finding a laptop that reaches a high refresh rate, stunning brightness, and exceptional color accuracy can be quite expensive. If you're looking for a good Ryzen 7 gaming laptop, elevating the refresh rate above the other display requirements is a great choice. If you need your laptop for work or gaming, consider an external monitor as a cheaper alternative to getting a top-of-the-line laptop panel.
When deciding on a laptop display, you can expect the following in each price bracket:
| Price Bracket | Panel Type | Brightness | Color Gamut |
| --- | --- | --- | --- |
| Minimum | TN/IPS | 280 nits | 90% sRGB |
| Recommended | IPS | 300 nits | 90% sRGB |
| High-end | IPS/OLED | 380 nits | 100% sRGB |
Battery for Ryzen 7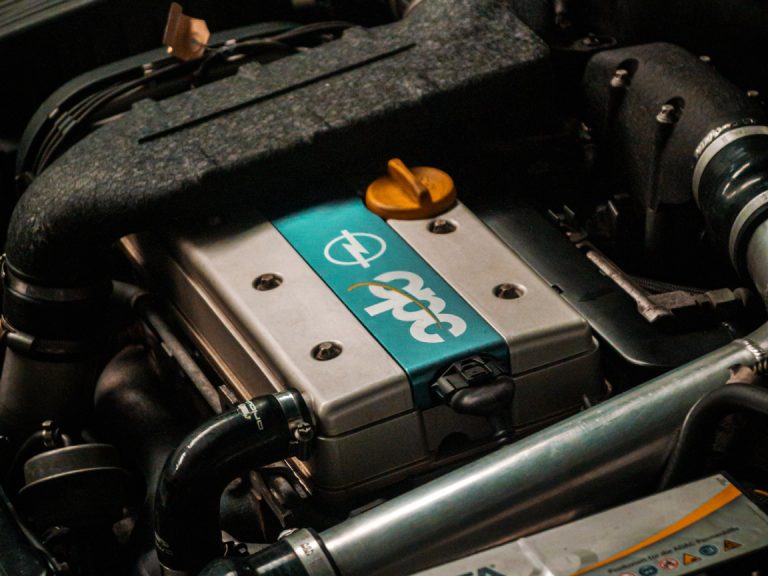 If you're in the market for a laptop with a Ryzen 7 processor, you have a few battery-related questions to consider. While battery tech has come down in price and decently good battery life of 6 hours is achievable even in budget laptops, the power-hungry components (CPU, GPU, and bright high refresh rate display) can take their toll on the battery runtime.
Let's start with the basics. The Ryzen 7 processor comes in two different series, U and H, which have different levels of power consumption. While Ryzen 7 U-series laptops have pretty good battery life, H-series laptops have a steeper hill to climb to reach a day-long battery runtime on a single charge. Depending on your GPU and CPU choice, your battery life can vary by a few hours, even if the battery capacity is fixed.
In case you've already made up your mind on a specific Ryzen 7 chip, you can even use the battery capacity (Wh, mAh) and cell count to get a good grasp on the laptop's battery performance. Although, a real-world battery benchmark is still the gold standard when comparing different laptops – this is especially true if there's no high-quality review available. That being said, even the best-equipped laptops will quickly run out of battery if you're gaming away from an outlet.
Regarding the trade-offs between battery size and performance – it's not something that comes up very often these days, as most laptops have an integrated non-replaceable battery. However, if you do decide on a laptop with a replaceable battery, make sure you know what type and size it is so you can buy an extra one down the line.
Now let's move on to the expectations for each price bracket. For a budget laptop, you should aim for at least 4 hours of battery life on a single charge. A mid-range model should last 6 hours and if you want to splurge on something high-end, you should expect up to 10 hours of battery life. Of course, these numbers are just rough estimates, but they'll give you a good idea of what to expect.
8 Best Laptops for Ryzen 7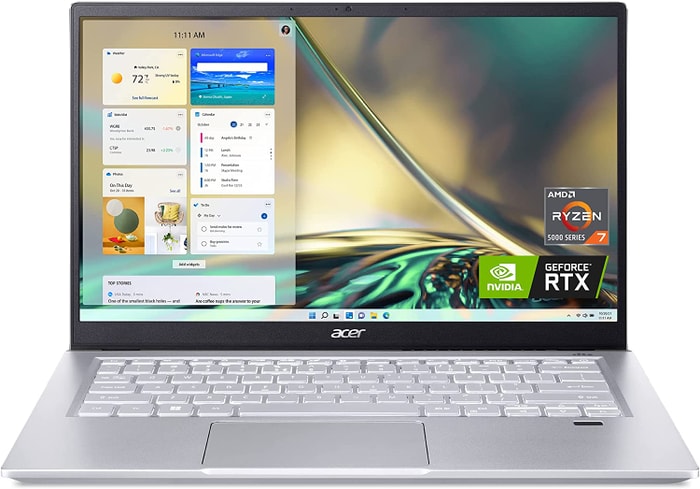 $880
A Powerful Laptop at an Affordable Price
Pros
Robust eight-core Ryzen 7 processor
Budget-friendly price point
Colorful 1080p display
Ample storage
Cons
No microSD card slot
Ergonomics may be uncomfortable
Pre-installed software takes up space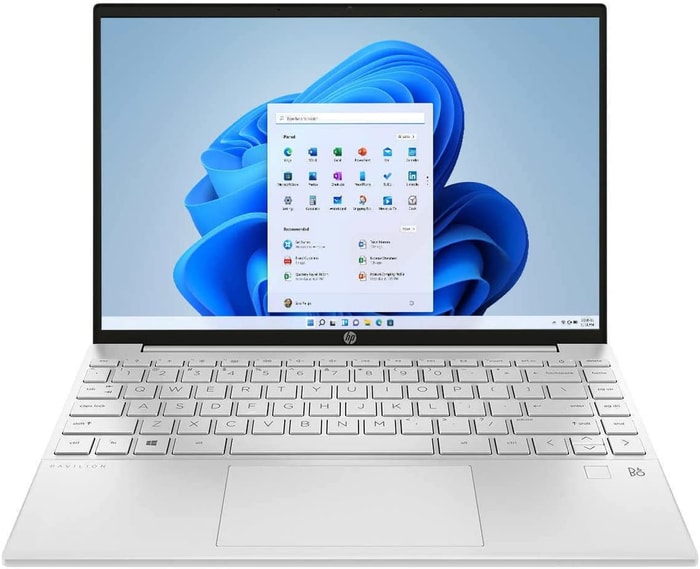 $950
Lightweight and Affordable - The Perfect Laptop for Ryzen 7
Pros
Exceptionally light and stylish design
Impressive performance from Ryzen 7 CPU
Solid set of ports for connecting peripherals
Bright and vivid display
Cons
Plastic touchpad
No backlit keyboard in base configuration
No microSD card slot
Bloatware can be an issue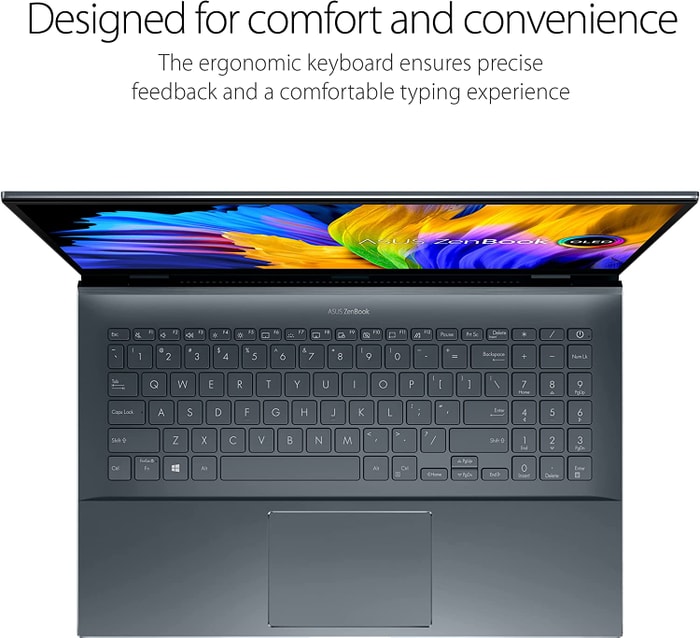 $1,130
Excellent Ryzen 7 Performance and Battery Life in a Sleek Package
Pros
1080p OLED touchscreen for vivid visuals
Silent under low-medium loads
High-powered Ryzen 7 processor for reliable performance
Long-lasting battery life
Cons
Limited port options for expandability
RAM is not upgradable
PWM present on all brightness levels
No PCIe4 x4 NVMe SSD support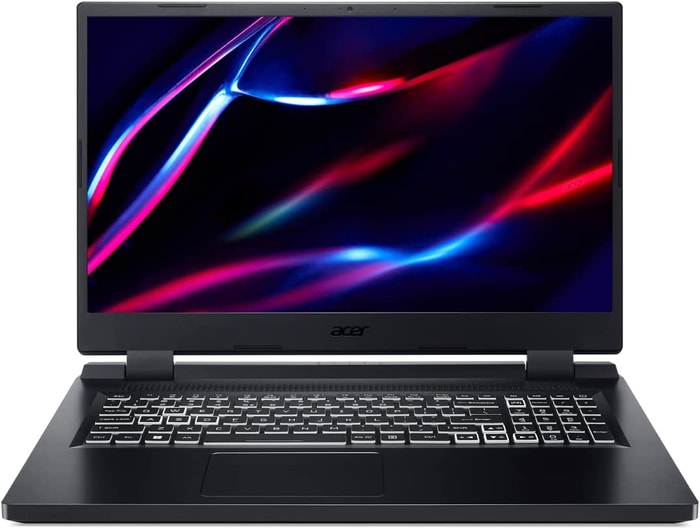 $1,400
Powerful Performance in a Bulky Package
Pros
Ryzen 7 processor provides strong performance
144Hz display ensures smooth visuals
1TB SSD offers plenty of storage space
Good battery life to keep gaming for longer
Cons
Large footprint takes up a lot of space
6.6-pound weight makes it cumbersome to carry around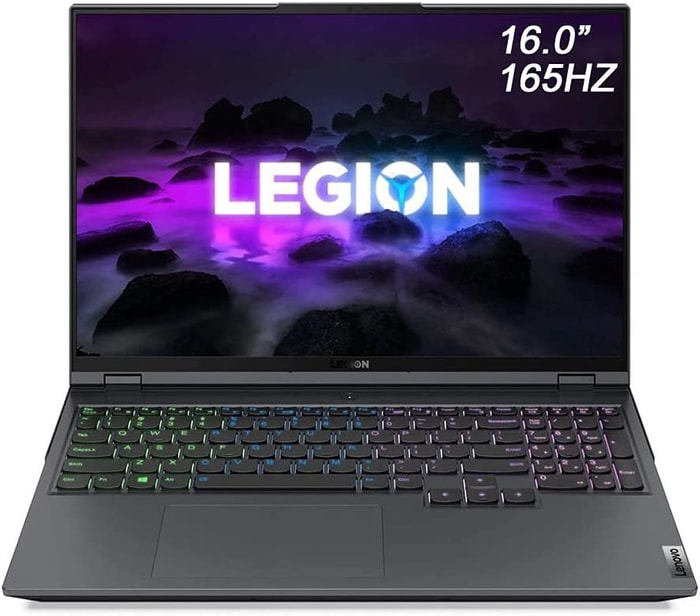 $1,580
Powerful, Innovative and Ready for Anything
Pros
Bright and colorful display
Excellent connectivity
Replaceable modules for customizing your laptop
Amazing Ryzen 7 performance
Cons
No biometrics for security
Heavy power brick for portability
Poor audio and camera quality
Limited CPU performance on quiet mode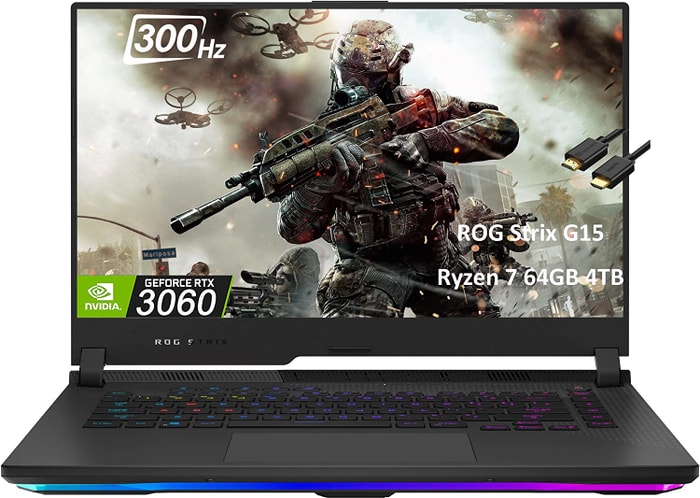 $1,800
Powerful and Punchy Laptop Perfect for Ryzen 7
Pros
Solid build quality and fair design
Fast QHD 240 Hz screen and good inputsIO
90W battery and great runtimes
Punchy audio with quad-speakers
Cons
No ThunderboltUSB 4, card-reader, camera or biometrics
Some quirks affecting ergonomics
High CPU and GPU temperatures with games demanding loads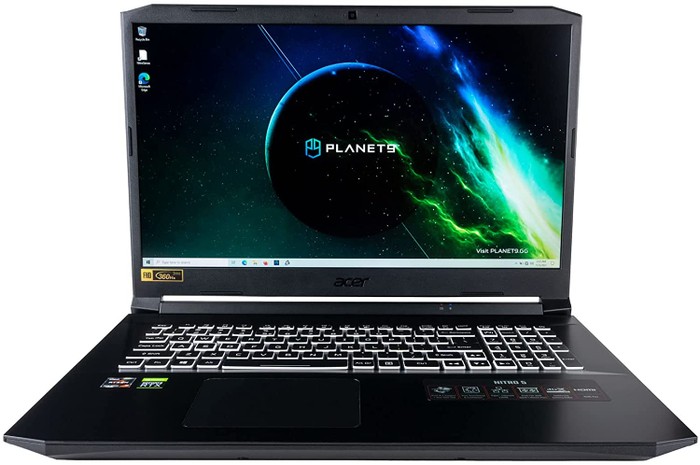 $2,250
A Bang For Your Buck Machine With Ryzen 7 & RTX 3080
Pros
Strong performance with Ryzen 7 and GeForce RTX 3080
Great value for its price
Wide range of ports with USB-C and Ethernet
Decent battery life
Cons
Unappealing design and poor build quality
Low-quality display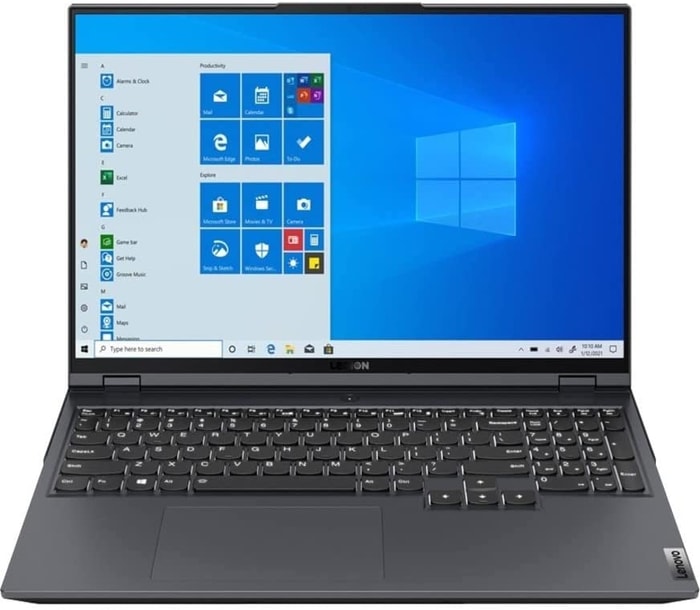 $2,290
A Solid, Feature-Rich Laptop with Great Performance and Value
Pros
Great Ryzen 7 performance
Solid build quality and keyboard layout
Bright, QHD display
Replaceable SSD and RAM modules
Cons
Heavy design
No biometrics
Fans can be loud
No SD or microSD card slot
Table of the Best Laptops for Ryzen 7