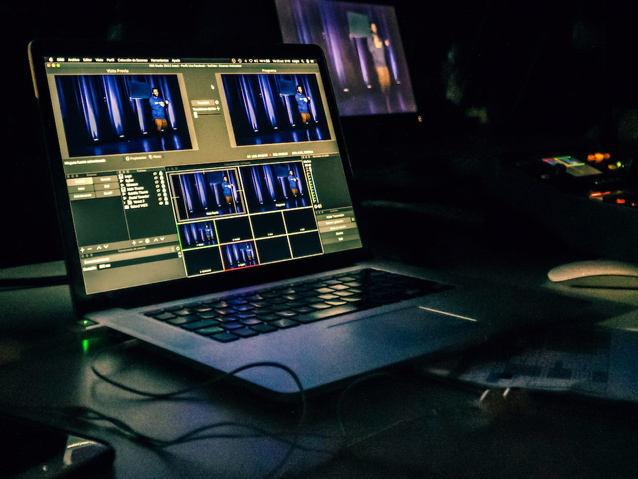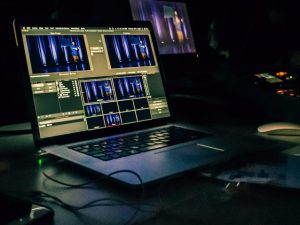 If you're looking for a laptop for livestreaming, you need one that's not only powerful enough to handle games at high settings but also has a selection of ports and at least a mid-range display that could be used as a secondary display (for example, for reading Twitch chat) if you're using an external monitor as your primary front-and-center display.
I'll start by going over some of the basics – CPU, GPU, and RAM requirements for streaming, then we'll look at more advanced topics such as display panels. Finally, I'll recommend general-purpose gaming laptops that can double as a livestreaming machine without breaking the bank.
What's the best processor for Livestreaming?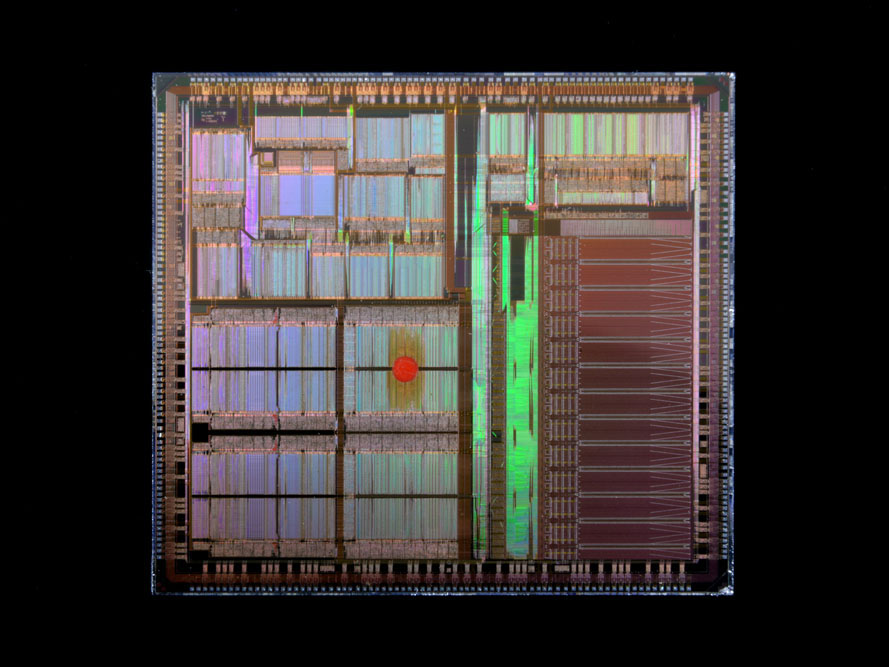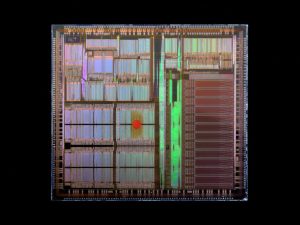 When it comes to livestreaming, the CPU is the most important factor to consider. This is because we need a lot of performance to handle encoding and decoding video in real time. While it's not the only component responsible for real-time performance (motherboard, audio interface, and even video drivers could cause issues in this regard), it's still the most important one to get right.
When choosing a processor for livestreaming, I prioritize H-series processors. This is because these processors offer better performance at the cost of battery life. Meanwhile, U-series processors are best suited for those who prioritize long battery runtime over raw power. Finally, X-series chips are reserved for the most extreme performance, but they come at a steep price and are not that much faster than high-end H-series processors.
I use Cinebench R23 to compare different processors. This benchmark tests single-threaded and multi-threaded performance. Based on this benchmark, I've compiled a list of recommended processors organized by price bracket.
Minimum: Ryzen 5 6600H; i5-12450H
Recommended: i7-12700H; Ryzen 7 6800H; Apple M1 Pro (or Max)
High-end: i9-12900HX; Ryzen 9 6900HX
Choosing a graphics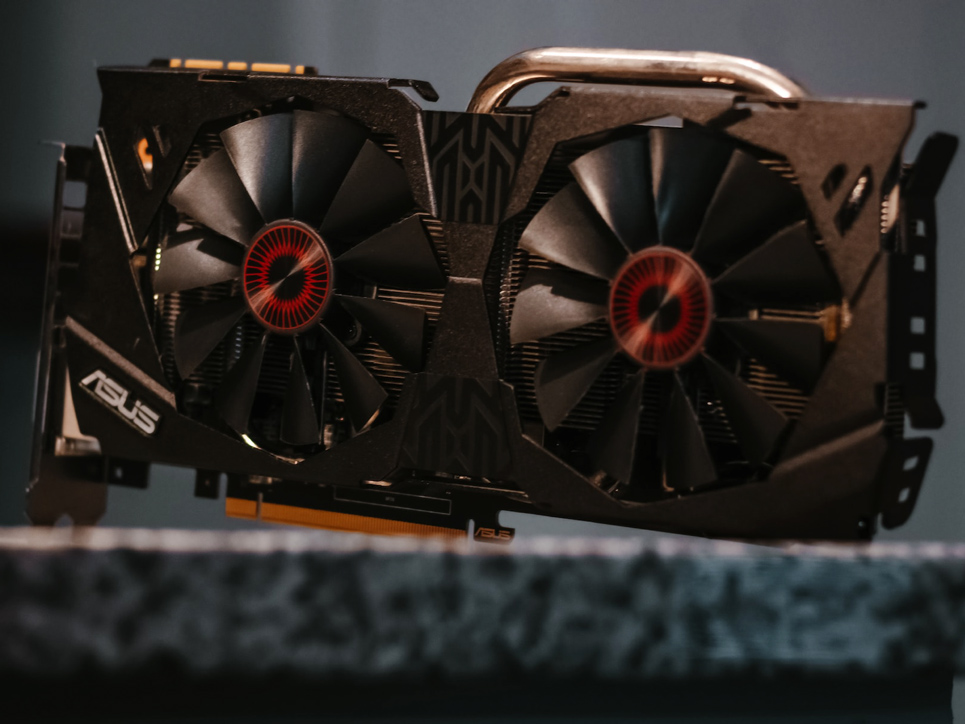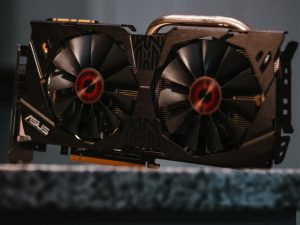 With the recent release of Nvidia's RTX 30 series cards, there has never been a better time to upgrade your laptop's graphics card. If you're looking to livestream your gameplay or other content, you'll need a discrete GPU (dGPU) that can handle the encoding and decoding of video. In this guide, we'll recommend some of the best GPUs for livestreaming, based on performance and price.
When it comes to graphics cards, there are three main things to consider: generation, tier, and benchmarks. The generation refers to the architecture of the GPU, and is important to consider because it will determine the card's performance and power efficiency. The tier is a measure of the card's performance, and is determined by the number of cores and clock speed. Finally, benchmarks are a good way to compare the performance of different GPUs.
If you're looking for the best possible performance, you'll want to choose a card from the RTX 30 series. These cards offer the best performance per watt, and are based on the new Ampere architecture. The RTX 3070 Ti is the best option for most people, as it offers great performance at a reasonable price. If you're looking for the best possible value, the RX 6800M is a great option. It's based on the older Polaris architecture, but still offers good performance for its price.
Here are some recommended GPUs for livestreaming, grouped by price bracket:
Budget (<$1000): RTX 3060 Ti
Mid-range ($500-$1000): RTX 3070 Ti, RX 6800M
High-end (>$1000): RTX 3080 Ti
Choosing a memory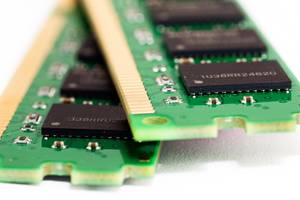 When it comes to livestreaming, having enough RAM is crucial. While in theory, even 8GB could be enough, that's only if you're not doing anything else on your computer while you're streaming. If you're gaming or doing other resource-intensive tasks alongside your live stream, you're going to need a lot more RAM. I would recommend a minimum of 16GB, but 32GB will be better if you can afford it.
RAM speed doesn't matter much for laptops, so don't bother paying extra for it – get DDR5 if you can afford it, but DDR4 will do just fine. While I'd recommend getting as much memory as possible, some limitations might prevent that from happening – namely, the laptop's form factor and its price tag (RAM is one of the most expensive components).
Additional considerations:
If you plan on upgrading your RAM in the future, make sure your laptop has enough slots for the additional memory.
Some laptops have soldered-on RAM, which means you can't upgrade it later. This isn't a dealbreaker, but it's something to keep in mind, especially if you're not getting at least 32 GB from the start.
Here's a table of expected average laptop prices at each RAM configuration level:
| RAM | Price Range |
| --- | --- |
| 16 GB | $700 – $1,500 |
| 32 GB | $1,500 – $3,000 |
| 64 GB+ | $3,000+ |
The best storage for Livestreaming in 2022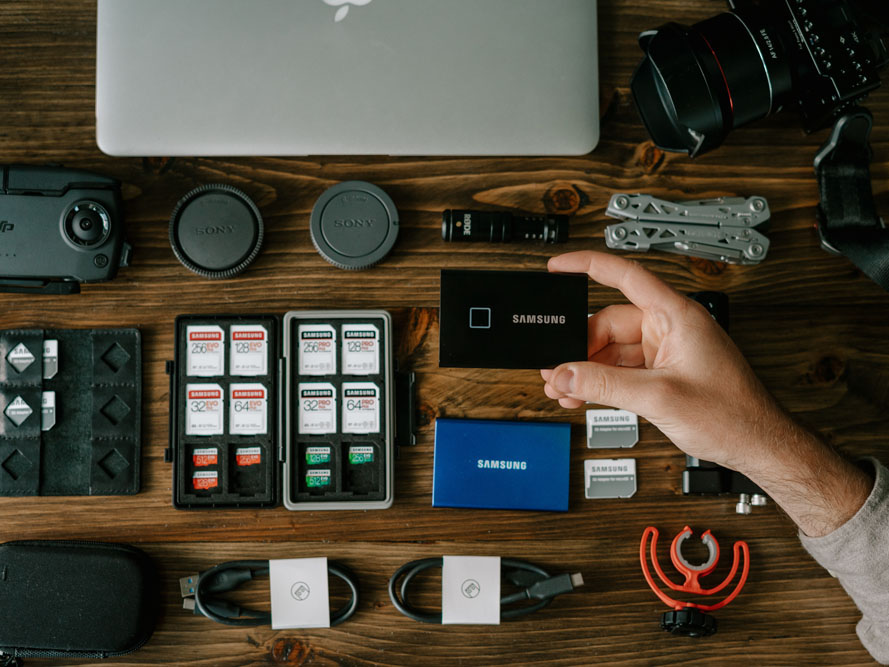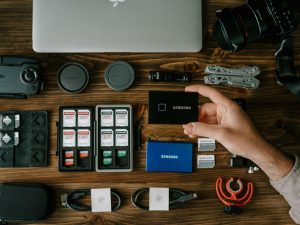 If you're looking for a laptop for livestreaming, you'll need a lot of storage capacity for your broadcasts + collection of games, assuming you're streaming games. An NVMe SSD should be your primary OS drive, no questions about it. Does SSD performance matter here? Not really, at least in comparison to how it used to matter years back. Even a budget drive delivers more than necessary for recording video.
The capacity requirement can be so important for some that they might consider having multiple drives or purchasing a notebook with an unoccupied M.2 slot. Fortunately, that's not a significant issue nowadays as M.2 slots are easier to fit into a laptop than the older SATA bays, so OEMs are more likely to include them even in more petite laptops.
AS SSD and CrystalDiskMark are excellent if you're concerned about SSD performance. If you're knee-deep in streaming, consider having multiple external drives (which would require numerous USB ports) for your backups and archives. Also, a NAS, RAID, or RAID over NAS setup should be examined.
Recommendations:
Minimum: 1 TB + upgrade
Recommended: 2 TB
High-end: 4 TB + external drive
Choosing a display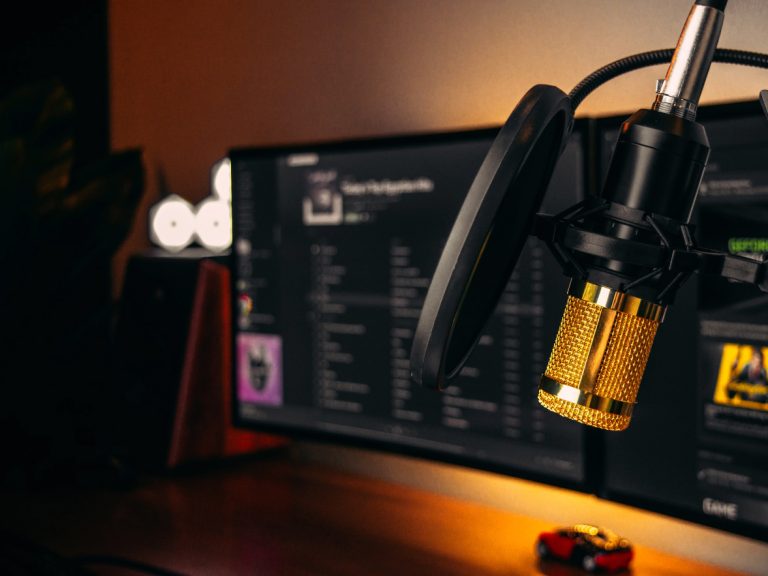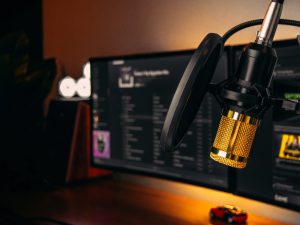 When it comes to choosing a laptop for livestreaming, display doesn't get the attention it deserves. A large and high-quality display is essential for any content creator, but it's especially important for video editing and color grading. That's because the screen is your primary way to assess the quality of your footage and its colors.
There are a few different factors to keep in mind when choosing a laptop display for livestreaming. The most important are panel type, brightness, contrast, and color gamut.
TN panels are the cheapest and have the worst viewing angles. VA panels are a step up from TN, but still not as good as IPS panels. IPS panels are the best option for most content creators, as they have great viewing angles and color accuracy. OLED panels are the best of the best, but they're also the most expensive.
Brightness, contrast, and color gamut are important for getting accurate colors on your livestream. A higher brightness means your footage will be easier to see, even in well-lit rooms. A higher contrast ratio means colors will pop more, and a wider color gamut means more colors will be accurately represented.
Refresh rate is another factor to consider, but it's mostly relevant for gamers. Most content creators won't need a high refresh rate, as they won't be editing or streaming fast-paced action. However, if you are a gamer or you plan on doing some live streaming of fast-paced action, then a higher refresh rate will be important.
Here are some general recommendations for laptop displays, based on price range:
Budget: IPS; 300 nits; 85% P3
Mid-range: IPS; 350 nits; 90% P3
High-end: OLED/mini LED; 450 nits; 98%+ P3
5 Best Laptops for Livestreaming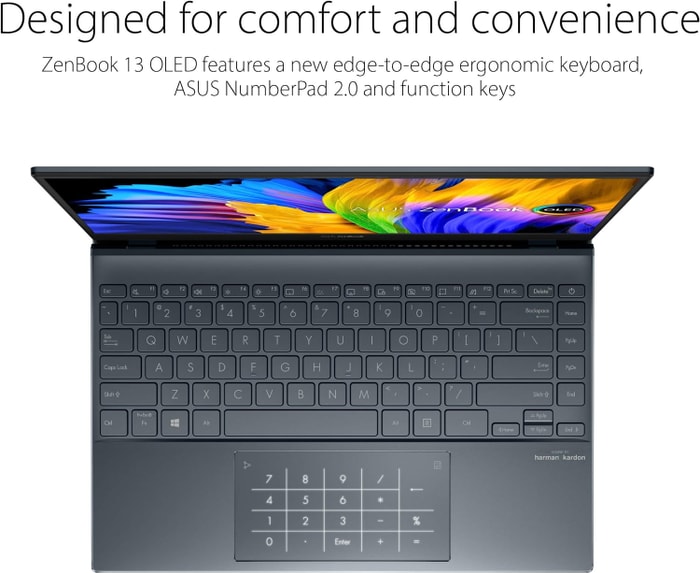 $730
i7-1165G7
|
Iris Xe Graphics G7 96EUs
|
8 GB RAM
|
512 GB SSD
|
13.3″ OLED; 1920x1080
|
High Quality Livestreaming - ASUS ZenBook 13 UX325EA-EH71 Has it All!
Pros
Slim and lightweight design
Color-accurate OLED display
2x Thunderbolt 4 for fast connections
Processor offers great performance
Cons
Lacks a headphone jack
Hinges are weak
Poor display brightness distribution
Summary
The ASUS ZenBook 13 UX325EA-EH71 is a great choice for livestreaming with its slim and lightweight design, color-accurate OLED display, and 2x Thunderbolt 4. The processor offers great performance and the laptop is often silent in everyday use. The laptop is missing a headphone jack, but this can be solved with an adapter.
Alternatives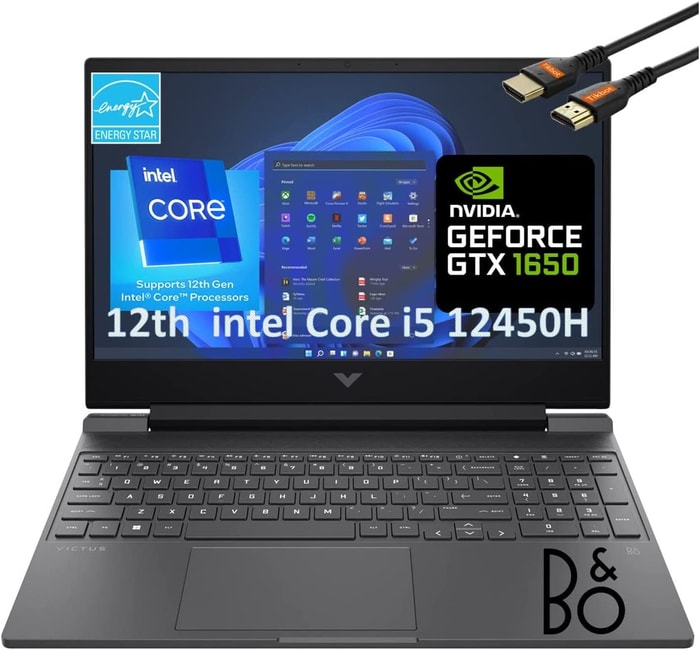 $770
Pros
Powerful processor and RAM for streaming
Affordable price
Cons
Display and webcam not ideal
Pre-installed software can be clunky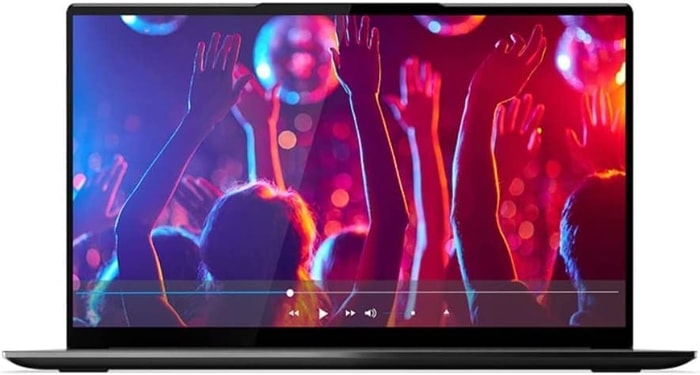 $960
i7-1195G7
|
Iris Xe Graphics G7 96EUs
|
16 GB RAM
|
1024 GB SSD
|
14″ IPS; 3840x2160
|
For Luxury Livestreaming Look No Further
Pros
Bright touchscreen display
Lightweight and portable
Three Thunderbolt 4 ports
Good speakers
Cons
Lack of integrated SD reader
Shallow key feedback
Slow recharge rate
Pricey for average user
Summary
The Lenovo IdeaPad Slim 9i is the perfect laptop for Livestreaming, with its bright touchscreen, lightweight design, and three Thunderbolt 4 ports. However, its lack of integrated SD reader, shallow key feedback, and slow recharge rate makes it a bit pricey for the average user.
Alternatives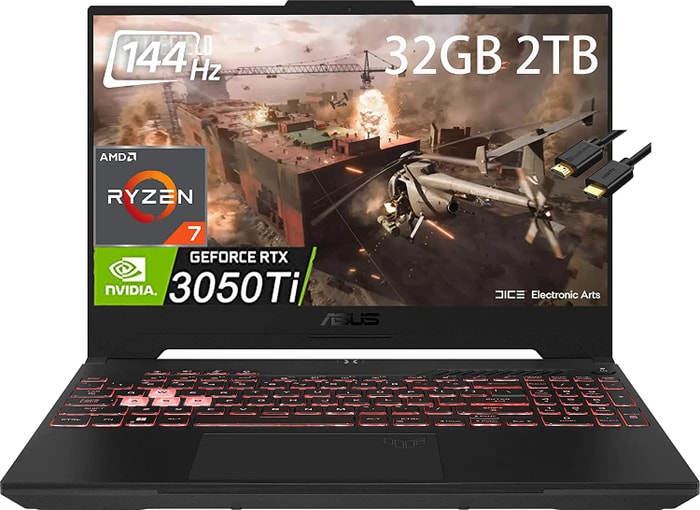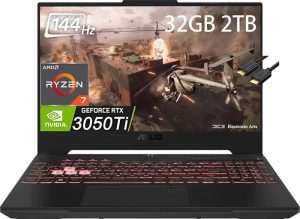 $1,150
Pros
Reliable Nvidia GPU
Fast and powerful AMD processor
Cons
Mediocre build quality
Sub-par connectivity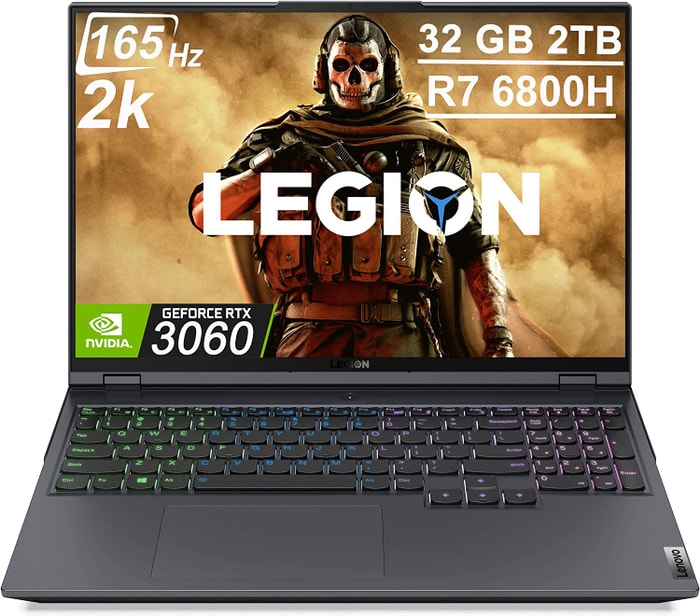 $1,350
Ryzen 7 6800H
|
RTX 3060
|
32 GB RAM
|
2000 GB SSD
|
16″ IPS HDR G-Sync; 2560x1600
|
A Powerful Performer for Livestreaming
Summary
The Lenovo Legion 5 Pro offers high performance for livestreaming with its 165 Hz 16:10 IPS display, integrated numpad, and very fast charging. On the downside, its low resolution webcam and moderate-heavy uneven backlight bleeding can be drawbacks. Pros: 1. Fast charging 2. High quality display 3. Integrated numpad. Cons: 1. Low resolution webcam 2. Uneven backlight bleeding.
Alternatives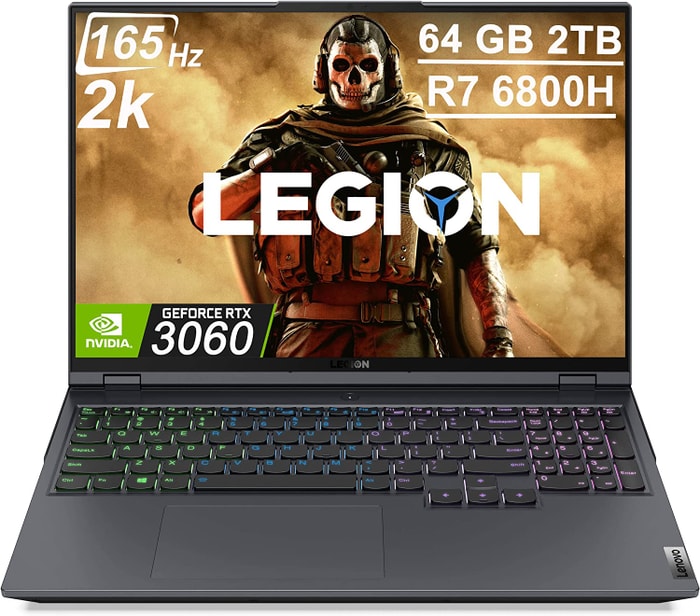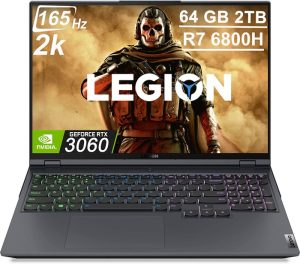 $1,500
Pros
High-quality 165 Hz 16:10 IPS display
Relatively easy serviceability
Cons
Low resolution webcam with no IR or privacy shutter
Moderate-heavy backlight bleeding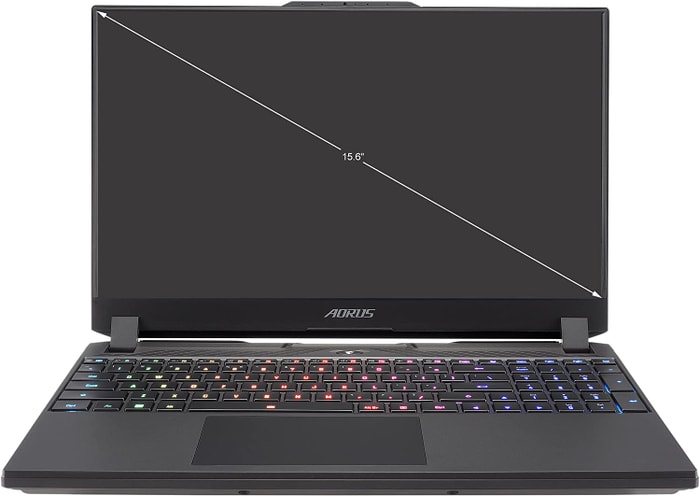 $1,600
i7-12700H
|
RTX 3070 Ti
|
64 GB RAM
|
2000 GB SSD
|
15.6″ IPS-level; 2560x1440
|
A Powerful Notebook Ideal for Livestreaming
Pros
Highly responsive 165Hz panel
Wide color gamut
Individual key lighting
Thunderbolt 4 and Power Delivery
Summary
The GIGABYTE AORUS 15 XE4 is a powerful, compact gaming notebook that offers great performance and is an ideal choice for livestreamers. It has a highly responsive 165Hz panel, a wide color gamut, and individual key lighting. The laptop is also equipped with Thunderbolt 4 and Power Delivery ports and an M.2 2280 PCIe 4.0 slot for extra storage. However, it does not have a card reader and only has one USB-A port.
Reviews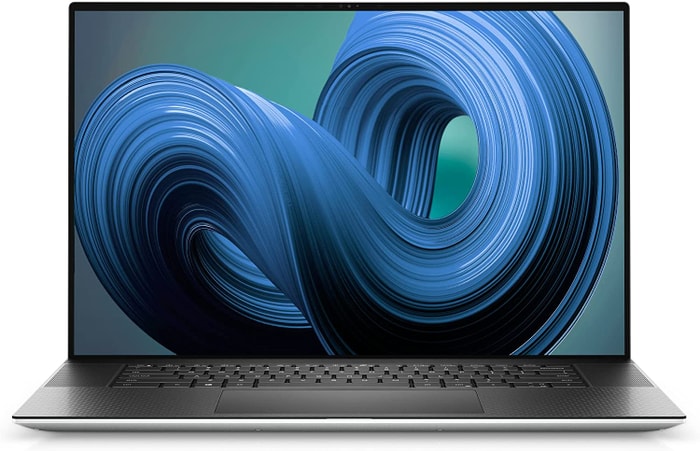 $5,600
i9-12900HK
|
RTX 3060
|
32 GB RAM
|
6000 GB SSD
|
17.3″ IPS HDR; 3840x2400
|
High-Performance Laptop with Impressive 4K Display and Thunderbolt 4.
Pros
Impressive 4K display with AdobeRGB
High-quality case
Thunderbolt 4 PCIe 4.0
Fast card reader
Cons
Not Wi-Fi 6E compatible
Weak cooling
Low resolution webcam
Summary
The Dell XPS 17 9720 is a high-performance laptop with excellent 4K display, plenty of connectivity options including Thunderbolt 4 and PCIe 4.0 and great speakers. However, the cooling is slightly weak and the webcam is not great.
Alternatives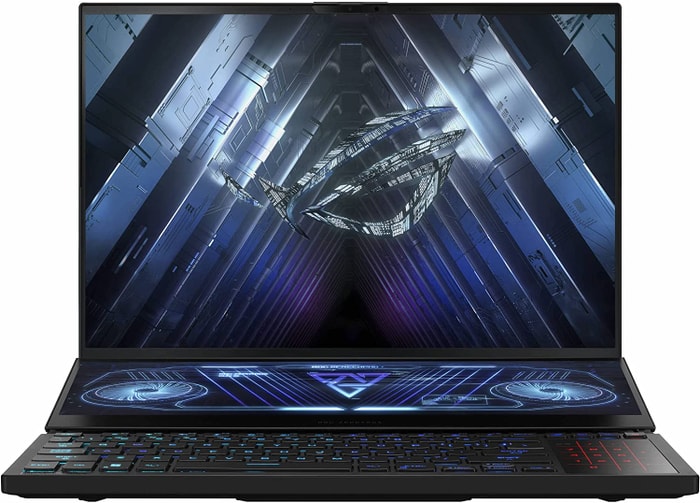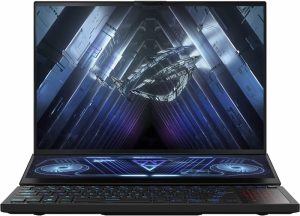 $7,500
Pros
Sleek design with plenty of power and dual-screen setup
Responsive and reliable performance
Cons
Costly price tag
Awkward touchpad layout
Table of the Best Laptops for Livestreaming