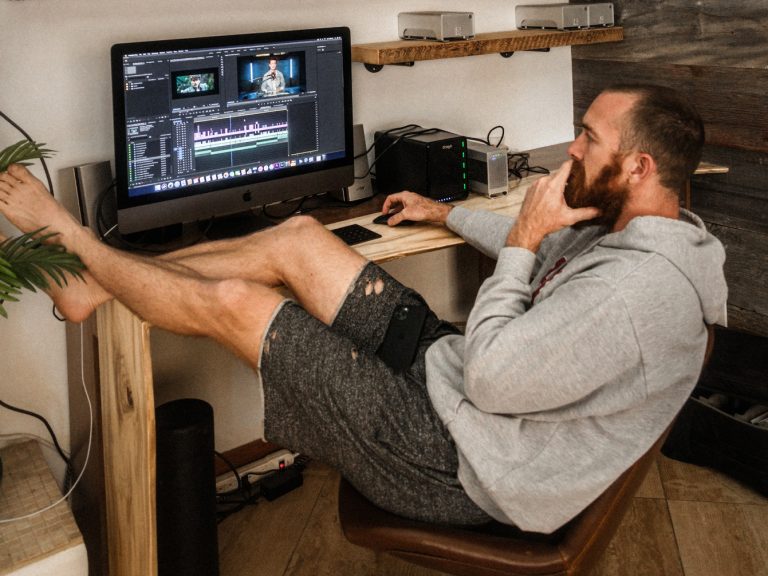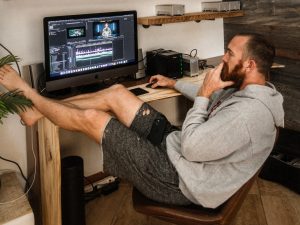 If you're someone who likes to edit videos professionally and wants to take the leap to the next level, then you know that 8K video editing is becoming increasingly popular. With higher resolutions come higher file sizes and greater hardware demands. So, if you're wondering what laptop is the best for 8K video editing – this is the guide you've been looking for!
From processor speed to RAM and GPU, I'll be breaking down precisely what you need in a laptop to handle 8K video editing. Additionally, I'll take into consideration other significant aspects like screen quality and storage. After all, you don't want your precious footage to go missing because of insufficient disk space.
I've researched and compared various laptops and compiled a list of recommendations that cater to different budgets and editing needs. Whether you're a seasoned editor or just starting, this guide will help you make an informed decision when it comes to buying a laptop for 8K video editing. So, grab a cup of coffee, and let's get started!
Choosing the right processor for 8K video editing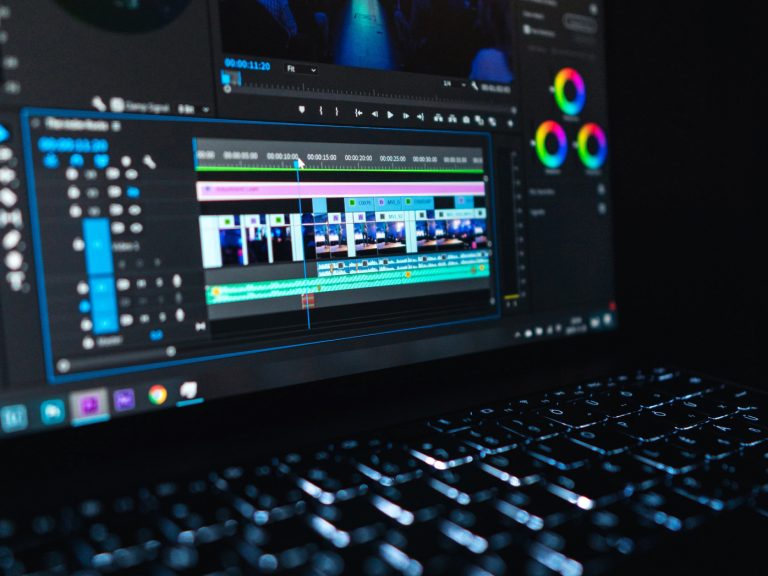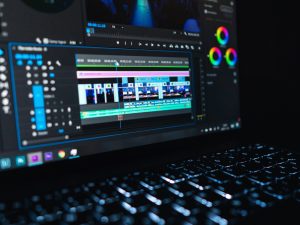 When it comes to video editing, having a powerful processor is crucial. While the Apple M1 chip offers exceptional single-core performance and battery life, high-end Windows laptops with Intel or AMD processors and fast dedicated GPUs are preferable for 8K video editing.
While the CPU is still important for rendering and encoding, it is not always the bottleneck; in contrast, the GPU is frequently the limiting factor when working with 8K footage. Intel's hardware-accelerated encoding (QSV) achieves a better compression ratio than AMD's VCN, but software-level encoding is still viable and sometimes the only option.
When assessing notebook processors, general performance benchmarks like Cinebench and PassMark are essential, as they apply to all types of work. However, it is crucial to remember that when you find a fast processor in a low-cost laptop, it almost always means that the manufacturer has sacrificed RAM, SSD size, or, more often than not, display quality.
Here are some processor recommendations depending on your budget:
| Processor | Budget | Expected Performance |
| --- | --- | --- |
| Ryzen 5 6600H; i5-12450H | Minimum | Adequate for basic video editing |
| i7-12700H; Ryzen 7 6800H; Apple M1 Pro (or Max) | Recommended | Good performance for most video editing tasks |
| i9-12900HX; Ryzen 9 6900HX | High-end | Excellent performance for professional-level video editing |
In conclusion, the right processor for your 8K video editing laptop will depend on your budget and the level of performance you need. Ensure you have a fast processor, ample RAM and storage, and a high-quality display to maximize your video editing capabilities.
Graphics for 8K video editing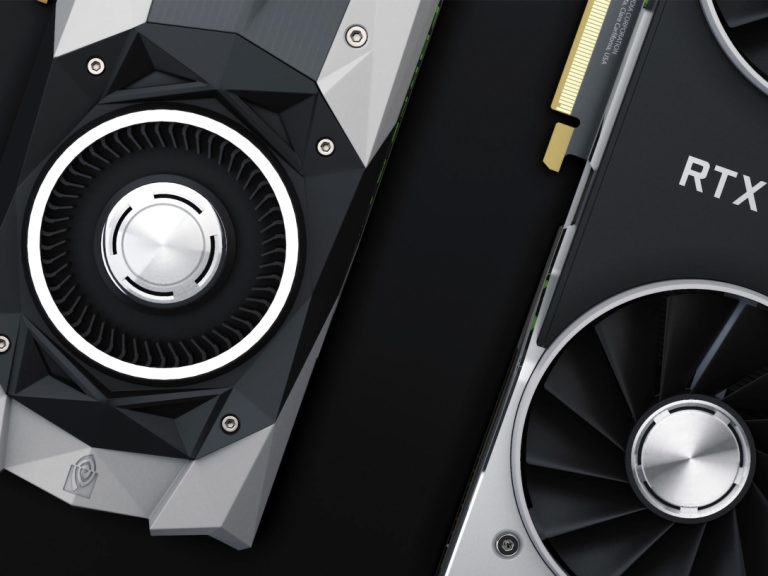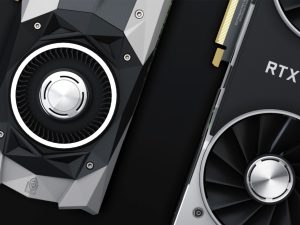 In the world of laptop graphics cards, Nvidia continues to dominate. While the latest RTX 40 series cards are beginning to hit the shelves, the majority of the market still comprises the previous RTX 30 series. Desktop GPUs are now significantly more power-hungry, causing a gap between notebook and desktop graphics to widen. Furthermore, Nvidia has dropped the Max-Q label, meaning that determining a laptop's GPU wattage is left to the manufacturer, leading to a wide variance in graphics performance.
When it comes to 8K video editing, a dedicated GPU is practically a must-have. As resolutions increase, the GPU becomes increasingly essential, with 8K work also requiring video proxies, resulting in a lot of lightning-fast transcoding that the GPU can accelerate.
Choosing the right GPU for your laptop can be a challenging task. The close relationship between laptop graphics performance and CPU performance and power management means that each laptop must be tested independently to determine its performance level. Unfortunately, this isn't always feasible, so specifications and component-level benchmark scores, such as 3DMark, may have to be relied on.
If you're looking for a workstation laptop, it's best to ensure that it has at least one DisplayPort or Thunderbolt 3 port and possibly another HDMI port, depending on your setup. This is especially critical if you intend to connect more than one external display.
So, which GPU should you choose for 8K video editing? We recommend a minimum of an RTX 3060 Ti, while the RTX 3070 Ti and RX 6800M are recommended for better performance. For high-end requirements, the RTX 3080 Ti is a great choice.
Here is a table of median GPU specs by price range:
| Price Range | GPU |
| --- | --- |
| Under $1,000 | Nvidia GTX 1660 Ti |
| $1,000 to $1,500 | Nvidia RTX 3060 |
| $1,500 to $2,000 | Nvidia RTX 3070 |
| $2,000 to $3,000 | Nvidia RTX 3080 |
| Above $3,000 | Nvidia RTX 3090 |
In conclusion, a dedicated GPU is essential for 8K video editing, and choosing the right one requires considering your budget and performance requirements. As always, we recommend reviewing benchmarks and specifications before making a decision.
Picking a good storage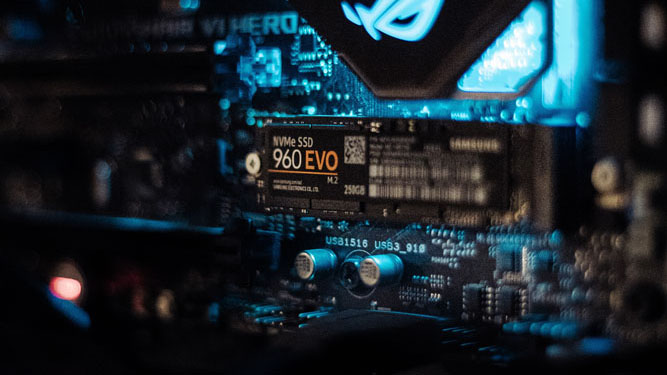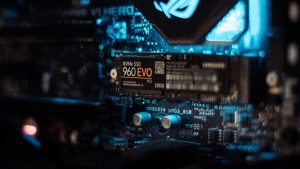 SSDs have dominated the laptop storage market, with PCIe M.2 NVMe SSDs becoming the standard. When it comes to 8K video editing, storage space is of utmost importance. Video editing is known to consume all available storage space, making 1TB the starting point for SSD storage capacity, with no upper limit.
We recommend considering only NVMe SSDs. While SSD performance is adequate in almost every situation, high read/write speeds (over 3 GBps) are justified when importing 8K footage. However, most laptops do not come with top-of-the-line drives. One option is to purchase an extra M.2 SSD and install it yourself, as long as the available M.2 slot has four PCIe 4.0 lanes.
To compare different types of drives, use CrystalDiskMark, which measures actual performance. You can also consider TBW (Total Bytes Written) if you intend to cycle the footage frequently. However, don't rely on this metric blindly, especially if it's not from a well-known brand.
Consider allocating some of your budget to external drives for backups and archives, as most 15 and 17-inch laptops have two (or three) M.2 slots. Look into NAS systems if you're serious about keeping your data safe and organized.
In terms of storage capacity, we recommend a minimum of 1 TB, with 1.5 TB being the recommended capacity. For high-end laptops, 2 TB or more is ideal. When it comes to pricing, budget laptops come with 500 GB, mid-range laptops come with 1 TB, and high-end laptops (priced at $2k+) come with 2 TB of storage capacity.
When deciding on the right laptop SSD for 8K video editing, consider the storage capacity, the number of drives, the upgradability and external drives, SSD performance, and price per GB.
Choosing the right display for 8K video editing
When it comes to video editing, the display is one of the most crucial components. For editing 8K footage, you need the highest possible resolution, but that's not the only consideration. Here are some factors to consider when selecting a laptop display for 8K video editing.
Display Size for Video Editing
To edit 8K footage, you'll need a large display. A 15.6" or 17-inch laptop display is ideal for working with 8K content. While a 4K resolution is not mandatory, it is practical when working with 8K footage because it allows you to see more detail than a lower-resolution display.
Panel Types
When choosing a laptop display for video editing, you'll need to consider panel types. TN panels are not used for high-end displays, leaving only IPS and OLED panels to choose from. IPS panels are sufficient for most video editing, covering nearly 100% of the P3 color space. However, OLED panels lead in white-to-black contrast, while mini LED displays excel in brightness and HDR content.
Refresh Rate and Other Features
While high refresh rate screens are common in gaming laptops, they're not necessary for video editing. Adaptive sync and other bells and whistles are also not critical for video editing.
Color Accuracy and Gamut Coverage
To objectively compare different laptop displays, look for average brightness (cd/sq. m) and color gamut coverage as good indicators of picture quality. For video editing, you'll want a display that has high contrast and color accuracy with at least 85% P3 coverage.
Overview of What to Aim for Depending on Your Budget
For a minimum display specification, we recommend IPS, 300 nits, and 85% P3 coverage. For a recommended display specification, we suggest IPS, 350 nits, and 90% P3 coverage. For a high-end display, we recommend OLED or mini LED, 450 nits, and 98%+ P3 coverage.
In conclusion, choosing the right laptop display for 8K video editing is crucial for a smooth workflow. Make sure to consider the panel type, display size, color accuracy, and gamut coverage when making your selection.
5 Best Laptops for 8K video editing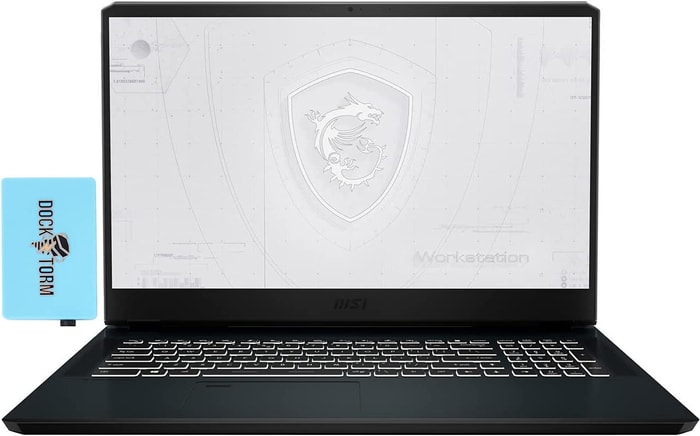 $800
i7-11800H
|
RTX A3000
|
64 GB RAM
|
16000 GB SSD
|
17.3″ IPS; 1920x1080
|
8K video editing laptop
Pros
Splendid processor (i7-11800H)
Awesome graphics card (RTX A3000)
Up to the mark display (17.3 IPS)
Awesome memory amount (64GB)
Alternatives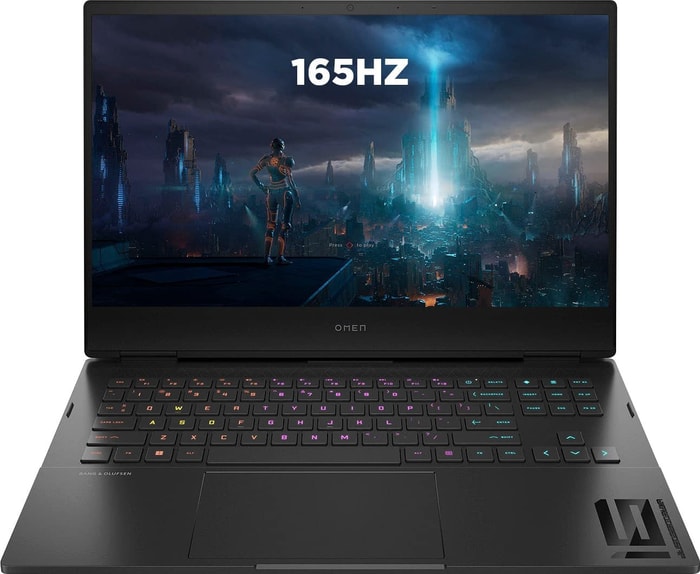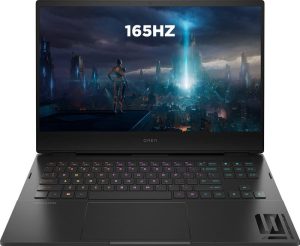 $730
Pros
Excellent processor (i7-12700H)
Terrific graphics card (RTX 3060)
Cons
Unexceptional memory amount (16GB)
Heavy (5.98 lbs)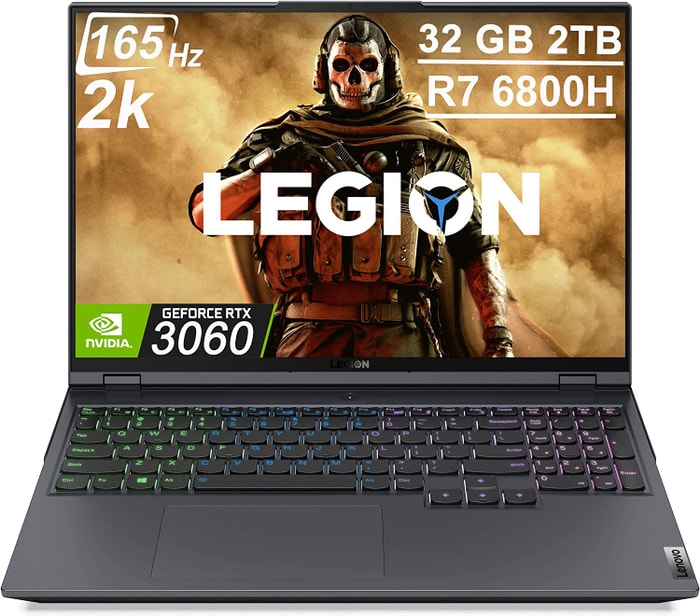 $1,350
Ryzen 7 6800H
|
RTX 3060
|
32 GB RAM
|
2000 GB SSD
|
16″ IPS HDR G-Sync; 2560x1600
|
The Lenovo Legion 5 Pro is a powerhouse for 8K video editing, but lacks Thunderbolt support.
Pros
High-quality 165 Hz 16:10 IPS display
Relatively easy serviceability
Integrated numpad
Very fast charging
Cons
No Thunderbolt support
Low-resolution webcam with no IR or privacy shutter
Very warm CPUGPU temperatures when gaming
Moderate-heavy uneven backlight bleeding
Summary
With a powerful 150 W TGP GeForce RTX 3070 Ti GPU and upgraded AMD Zen 3+ CPU, the Lenovo Legion 5 Pro is a fast and efficient machine for 8K video editing. Its high-quality display, easy serviceability, and fast charging make it a solid choice, but the absence of Thunderbolt support and low-resolution webcam with no IR or privacy shutter may be a dealbreaker for some.
Alternatives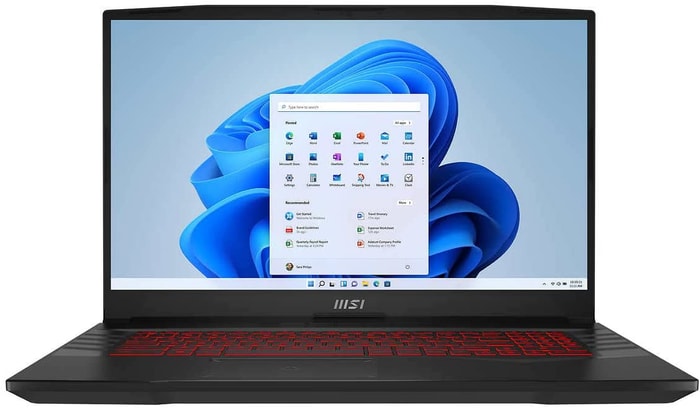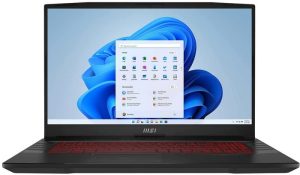 $1,260
Pros
Terrific processor (i7-12700H)
Great graphics card (RTX 3070)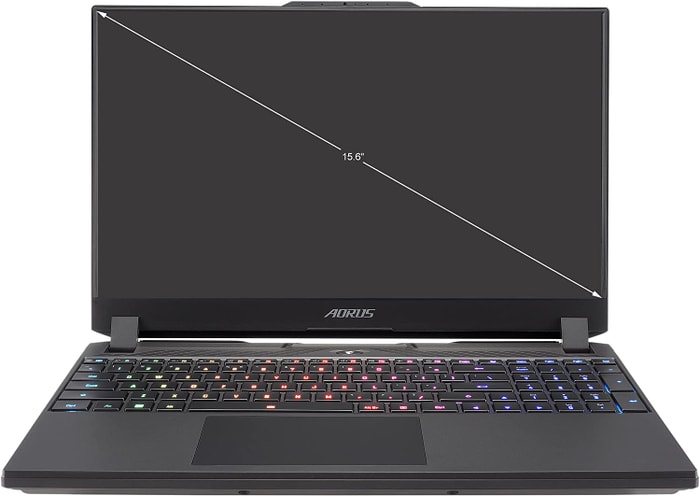 $1,600
i7-12700H
|
RTX 3070 Ti
|
64 GB RAM
|
2000 GB SSD
|
15.6″ IPS-level; 2560x1440
|
GIGABYTE AORUS 15 XE4: A powerhouse for 8K video editing
Pros
Highly responsive 165Hz panel
Wide colour gamut
High system performance
PCIe 4.0 SSD
Cons
High power usage at idle and low load
No card reader
Only one USB-A port
Summary
The GIGABYTE AORUS 15 XE4 is a highly responsive 15.6-inch laptop that delivers impressive performance and accommodates two PCIe 4.0 SSDs, making it ideal for 8K video editing. However, its high power usage at idle, low load, and limited USB-A ports might be a downside.
Reviews
Alternatives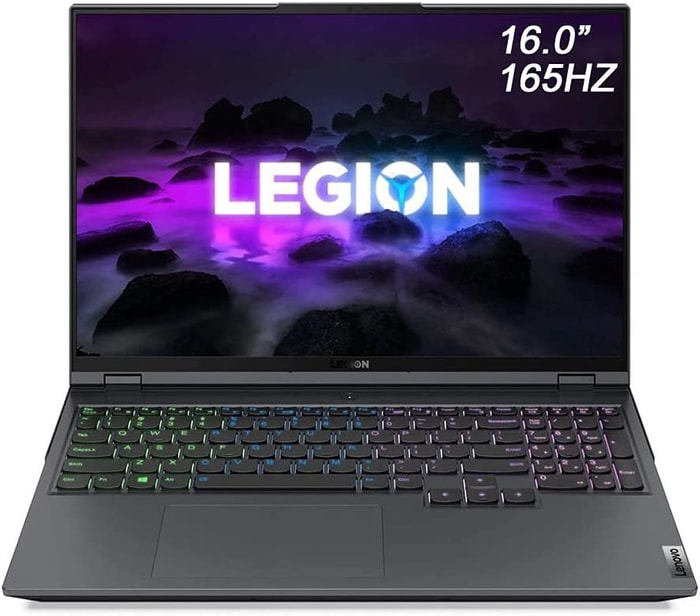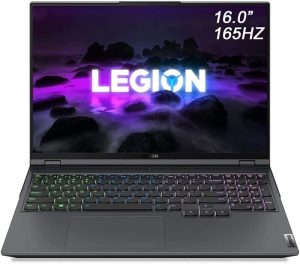 $1,600
Pros
Very bright display with good color reproduction
Good cooling performance
Cons
Limited battery life without hybrid mode
Slow SSD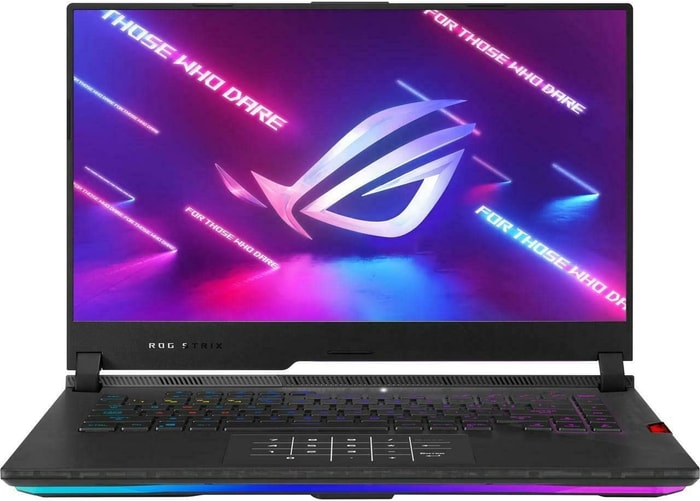 $2,310
Ryzen 9 5900HX
|
RTX 3080
|
64 GB RAM
|
4000 GB SSD
|
15.6″ IPS-level G-Sync; 1920x1080
|
ASUS ROG Strix Scar is a powerful choice for 8K video editing, but its emissions and power draws are concerns.
Pros
Sturdy construction
Fast Wi-Fi 6E
Wide color gamut coverage with Dolby Vision support
Powerful Core i9-12900H and RTX 3070 Ti performance
Summary
The ASUS ROG Strix Scar 15 G533 is a powerful laptop that is equipped with Intel Alder Lake Core i9-12900H and a 150W Nvidia RTX 3070 Ti, making it a good choice for 8K video editing. The laptop is sturdily built, has fast Wi-Fi 6E, and provides a wide color gamut coverage with Dolby Vision support. However, it has some cons such as limited display angle, no biometric login, and high heat and noise emissions under load.
Alternatives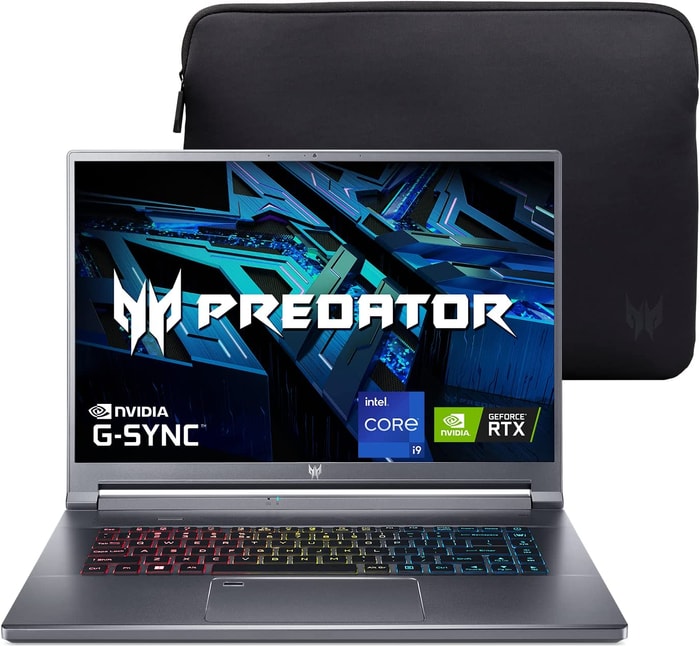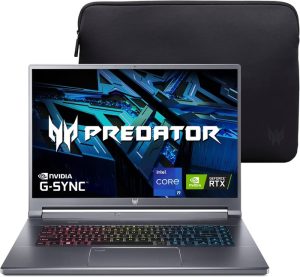 $2,500
Pros
High-performance capabilities
Excellent, bright 240-Hz display
Cons
Soldered-in RAM
Inaccessible SSD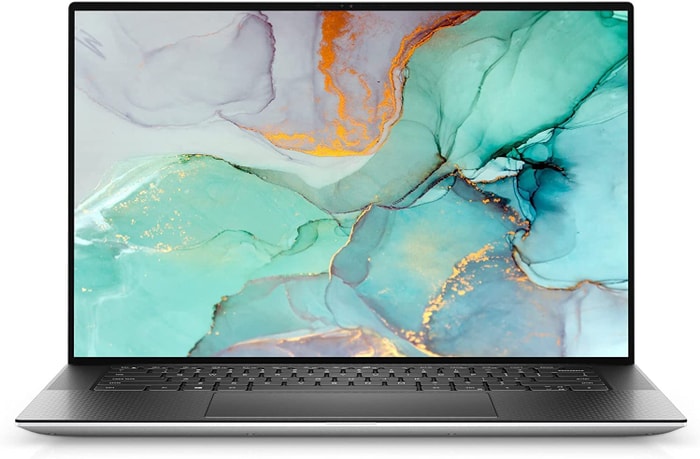 $5,800
i9-12900HK
|
RTX 3050 Ti
|
64 GB RAM
|
6000 GB SSD
|
15.6″ OLED Touch; 3456x2160
|
Dell XPS 15 9520 is an expensive but efficient laptop for mid-2022 8K video editing.
Pros
Premium design and build
Excellent screen options
More powerful and efficient 12th-gen hardware
Configurable, upgradeable and serviceable
Cons
Limited screen angle and other ergonomic quirks
Miniaturized IO
Power-limited hardware implementation
Outdated camera
Summary
Dell XPS 15 9520 is a premium Windows laptop that comes with a portable form-factor and several excellent screen options. It has a more powerful and efficient 12th-gen Intel Alder Lake hardware, making it an ideal choice for mid-2022 8K video editing.
Alternatives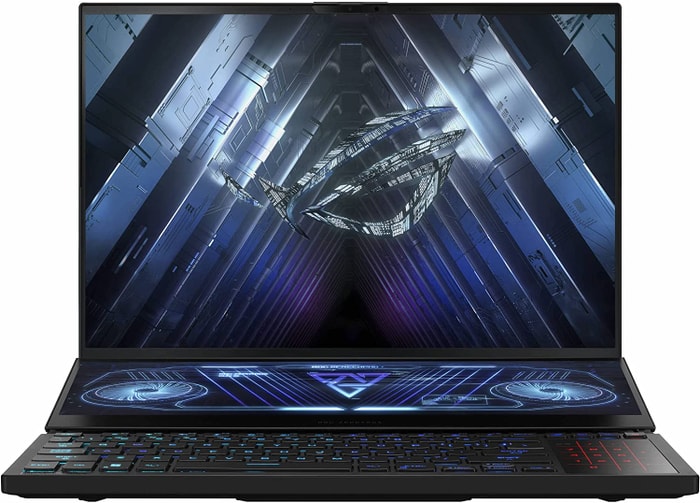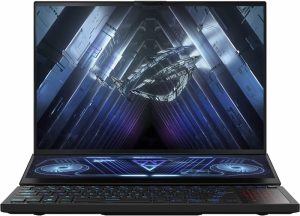 $7,500
Pros
Sleek design for a dual-screen laptop
Top-of-the-line performance with Ryzen 9 CPU and GeForce RTX 3080 Ti GPU
Cons
Very expensive
Awkward keyboard and touchpad layout
Table of the Best Laptops for 8K video editing