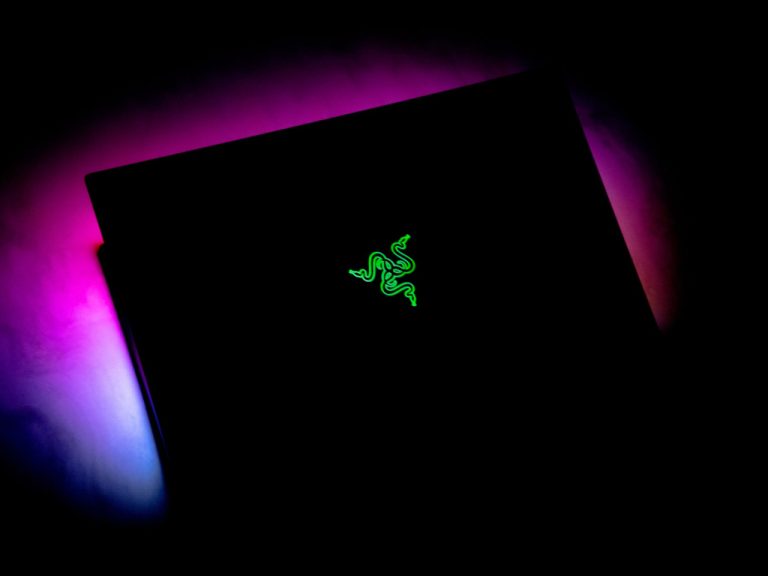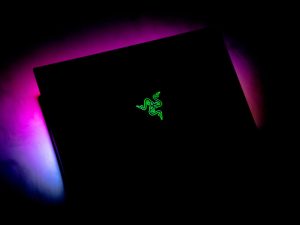 Are you a PC gaming enthusiast? Then you must have heard about Razer, the brand renowned for its top-tier gaming laptops, keyboards, mice, and headsets. From the lightweight design of the Blade Stealth to the sheer power and graphic capabilities of the Blade Pro 17, Razer laptops come with a variety of specifications that cater to different gaming needs.
Whether you're on the hunt for the latest model or a budget-friendly option, this guide will help you find the best Razer laptop for your needs. We'll dive into the brand's history, explore its most iconic models, and compare their specs to find the one that aligns with your needs. So, let's explore the world of Razer together!
Choosing the right processor for Razer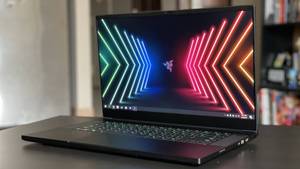 If you're in the market for a Razer laptop, you're likely looking for a powerful machine that can handle gaming and other demanding tasks. While the GPU is arguably more critical than the CPU for gaming, a powerful processor is still necessary for maintaining smooth framerates and preventing stuttering. In this section, we'll discuss how to decide on the right laptop processor for Razer laptops.
What's new in the laptop processor market?
In recent years, we've seen exciting developments in the laptop processor market. Apple has released MacBooks with ARM-based M1, M2, M2 Pro, and M2 Max system-on-chip modules, which offer exceptional single-core performance and battery life. AMD has also made significant gains, capturing 20% of the laptop CPU market. Intel's 13th-generation Core processors have already been released, but the 12th-generation Core CPUs can still provide a lot of value, especially if you don't need cutting-edge performance.
Does a high-end CPU make sense for gaming laptops?
While a high-end CPU isn't as critical for gaming as a powerful GPU, it can still make a difference. A faster processor can help maintain smooth framerates and prevent stuttering, particularly on less demanding titles such as CS:GO and League of Legends. However, it's essential to balance performance with thermals, as a high-end CPU can generate a lot of heat, which can negatively impact performance.
Gaming laptops and thermals – how does that affect CPU choice?
When it comes to gaming laptops, thermals are a significant consideration. Razer laptops are known for their sleek, thin designs, which can make it challenging to manage heat. As a result, it's crucial to consider the thermal design of the laptop when selecting a CPU. Generally speaking, higher-end CPUs generate more heat, so it's essential to strike a balance between performance and thermals.
Which processors should be ruled out? (Older generations)
When selecting a processor for a Razer laptop, it's generally best to avoid older generations. While these processors may be cheaper, they often lack the performance and efficiency of newer models. Additionally, older processors may not be compatible with newer technologies such as Thunderbolt 4 or Wi-Fi 6.
List of recommended processors by budget category.
Here are our recommendations for Razer laptop processors based on budget category:
Minimum
Intel: i5-1240P
AMD: Ryzen 5 6600U
Recommended
Intel: i7-12650H
AMD: Ryzen 7 6800H
High-end
Intel: i9-12900H
AMD: Ryzen 9 6900HX
These processors strike a balance between performance and thermals and are suitable for most gaming and productivity tasks. However, depending on your specific needs, you may want to consider a different processor or consult with a professional.
The right graphics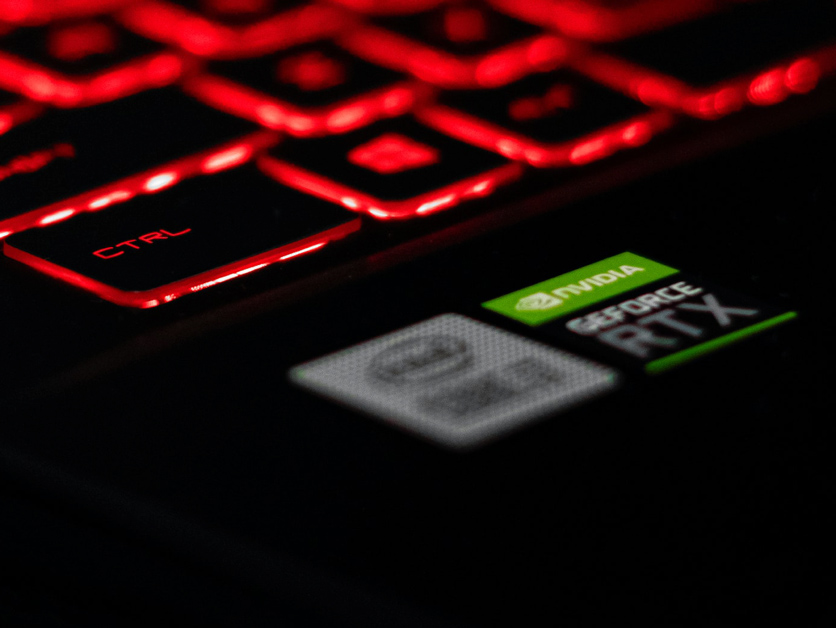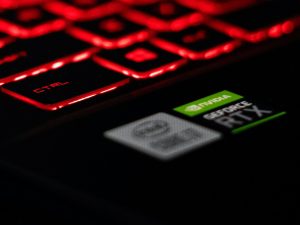 Laptops
Gaming laptops have come a long way in recent years, and Nvidia remains the market leader in GPU manufacturing for laptops. The recently released RTX 40 series cards are already hitting the shelves, but the current notebook GPU market is still dominated by the RTX 30 series cards.
A dedicated graphics card is necessary for gaming, as integrated graphics chips do not have the processing power to run demanding games. Razer laptops are known for their outstanding graphics performance, and all Razer Blade models come with a dedicated Nvidia graphics chip. However, Razer also has some productivity ultrabooks that lack a dedicated graphics chip, making them suitable for those who don't require a gaming laptop.
Nvidia no longer requires laptop OEMs to use the "Max-Q" brand to differentiate underpowered GPU configurations. Fortunately, Razer typically targets the higher end of the power delivery spectrum. One essential feature that is often overlooked is Nvidia Advanced Optimus, which enables you to switch between integrated and dedicated graphics modules without restarting or changing any BIOS settings. This is accomplished via a MUX-switch on the motherboard and is only available in specific Razer Blade models.
When comparing different GPUs, I use 3DMark scores, which provide a comprehensive comparison of different graphics cards. Here are some recommended GPUs for Razer laptops, grouped by price categories:
Minimum: RTX 3060 Ti – This GPU is suitable for gamers who are looking to play most games at 1080p resolution with medium-high settings.
Recommended: RTX 3070 Ti; RX 6800M – These GPUs are perfect for gamers who want to play games at 1440p resolution with high settings.
High-end: RTX 3080 Ti – This GPU is suitable for gamers who want to play games at 4K resolution with high settings.
Keep in mind that prices for these GPUs can vary depending on the laptop manufacturer and model. Ultimately, the best graphics card for your Razer laptop depends on your budget and the types of games you play.
Picking a good memory
Laptops
RAM is an essential component in modern computing, especially when it comes to gaming and productivity. Most mid-range laptops come with 16 GB of RAM, and high-end laptops often come with 32 GB or more. The latest-gen Intel and AMD CPUs support DDR4 and DDR5, though DDR5 is still quite expensive and needs time to mature as a technology.
When it comes to Razer laptops, the differences between DDR5 and DDR4 RAM are minor but exist. As a result, Razer's high-end models almost always come with DDR5 RAM, whereas their lower-to-mid-range models are more frequently paired with DDR4 RAM. However, in my opinion, it is not worth buying a more expensive model just for DDR5 RAM.
It is also essential to consider upgradability when choosing a Razer laptop. Some models come with upgradable slotted RAM, while others come with fixed onboard memory. If upgradeability is essential for you, look for a slotted model. However, if you're looking for an affordable Razer laptop, you might be forced to settle on soldered RAM.
So, how much memory do you need for gaming? I recommend a minimum of 8 GB for casual gaming, but 16 GB is becoming the norm for most games. If you plan to do more than just gaming, such as video editing or running virtual machines, then 32 GB or more may be necessary.
Here are my RAM recommendations by price range for Razer laptops:
| Price Range | Recommended RAM |
| --- | --- |
| Under $1000 | 8 GB |
| $1000-$2000 | 16 GB |
| Over $2000 | 32 GB (slotted) |
In conclusion, when it comes to choosing the right RAM for your Razer laptop, consider your needs and budget. While DDR5 may offer minor benefits over DDR4, it's not worth breaking the bank for. Additionally, consider the upgradability of the laptop, especially if you plan on using it for several years.
How to choose the right storage for Razer?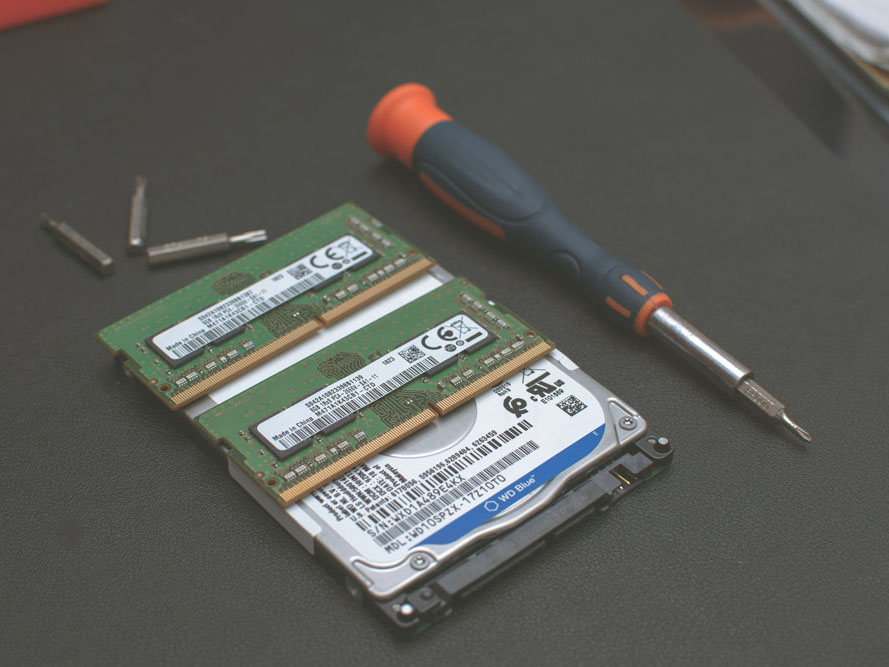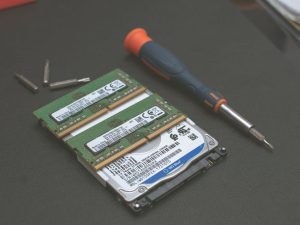 Razer laptops are known for their fast and reliable SSD storage. SSDs have become the standard in the market, with PCIe M.2 SSDs (usually NVMe) leading the way. When it comes to Razer laptops, there are some things to keep in mind when deciding on the right SSD.
Gaming vs. Workstation
Razer is a gaming company, so it's no surprise that their laptops have fast SSD storage. However, different models have different storage requirements depending on their intended use. For instance, the productivity-first Razer Book comes with 250 GB of SSD storage, while their gaming laptops usually come with 500 GB or 1 TB hard drives.
Upgradability
All Razer laptops come with a single SSD module, and some models can be upgraded with a second M.2 drive. However, the 2-slot configurations are only available on Razer's 17-inch lineup. Suppose you're looking for a laptop with a lot of storage space. In that case, you'll have to go with the larger 17.3" Razer Blade laptop and check the maximum supported SSD capacity before purchasing.
External Drives
If you're not concerned about the upgradability of your laptop's storage, connecting external drives is always an option. Razer laptops typically have multiple ports, so connecting external monitors or other peripherals shouldn't be an issue.
Other Important Factors
Besides storage capacity, other factors can affect the performance of an SSD, such as read and write speeds, durability, and power consumption. NVMe SSDs typically have faster read and write speeds than SATA SSDs, and they are more power-efficient. However, they can be more expensive.
Recommended SSD Sizes by Price Range
Here's a list of recommended SSD sizes for Razer laptops by price range:
Minimum: 250 GB (productivity), 500 GB (gaming)
Recommended: 1 TB
High-end: 1 TB + additional M.2 slot
In conclusion, when deciding on the right SSD for your Razer laptop, it's essential to consider your specific needs, whether it's for gaming or productivity. Upgradability and external drive options should also be considered, along with other essential factors besides storage capacity.
The right display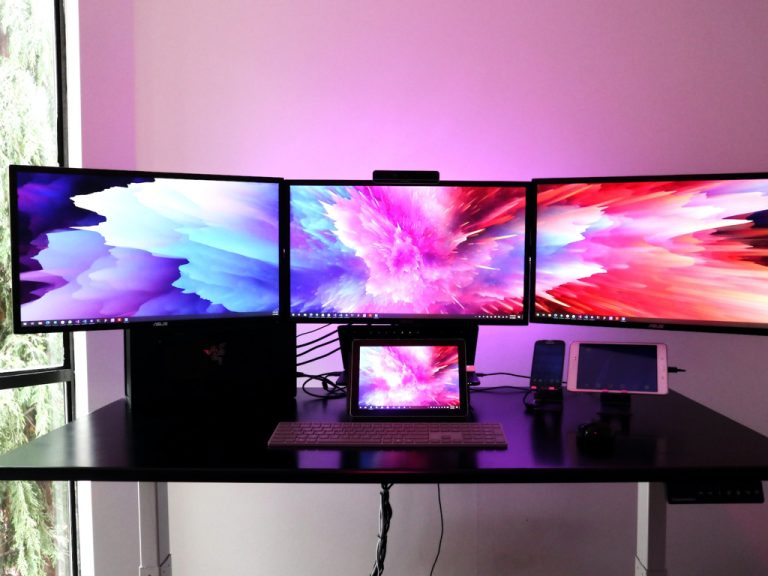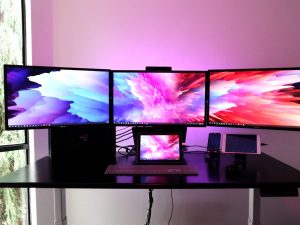 When it comes to Razer laptops, the display is an essential part of the experience. Fortunately, Razer laptops typically have excellent displays, which was not always the case. So all that remains is establishing clear priorities: resolution, refresh rate, and color accuracy.
Laptop Display Sizes and Resolutions
The screen size is entirely up to you, but if you intend to play games on it, I'd recommend at least 15 inches, especially if you don't plan to connect an external display. Maybe it's just me, but I love screen real estate. When you've decided on the laptop's size, match it with an appropriate resolution. 14" laptops, in my opinion, are OK with FHD, 15" are somewhere between FHD and QHD, and 17" are best suited for the QHD-to-4K range.
What Display Panel is the Most Common in Razer Laptops?
Almost all Razer laptops include "IPS-grade" or "IPS-equivalent" panels. That's understandable, given that IPS is a licensed technology and Razer could use a different panel technology. But, to be blunt, is it any good? In Razer's case, the answer is yes. It's far superior to TN panels. Most Razer models have decent brightness and color coverage; some are even calibrated! The one exception to the IPS-like rule is their OLED model, which is a sight to behold… For OLED reasons.
Role of Refresh Rate in Games
A high refresh rate is no longer considered a luxury. On the contrary, it's almost a must-have feature in a gaming laptop, especially if you play shooters like Valorant, Counter-Strike, CoD, Fortnite, and others. Go for a 240Hz or even 360Hz panel for the best experience, though their fastest panels will set you back a fortune.
Picture Quality and How Well Does Razer Perform?
When it comes to picture quality, color accuracy, and contrast, Razer laptops are top-notch. For those who require color-critical work, Razer laptops can hit 90%+ Adobe RGB, which is quite impressive for a laptop. If you're a professional who needs even more color accuracy, Razer offers an OLED panel that's out of this world. Moreover, some of their laptops now feature Mini LED backlighting, which produces stunning contrast levels that you might expect from a desktop monitor.
Table of Recommendations/Requirements for Various Budgets
| Budget | Display Panel | Brightness (nits) | Color Coverage | Refresh Rate |
| --- | --- | --- | --- | --- |
| Minimum | IPS | 300 | 72% sRGB | 60Hz |
| Recommended | IPS | 350 | 90% Adobe RGB | 144Hz |
| High-end | IPS Mini LED/OLED | 400 | 95%+ P3 | 240Hz or higher |
In conclusion, the Razer laptop display is an essential factor in the user experience, and there are multiple options available for different budgets. From minimum requirements to high-end options, users can choose the display panel that best fits their needs. With the right laptop display, you'll be able to take your gaming and professional work to the next level.
5 Best Laptops for Razer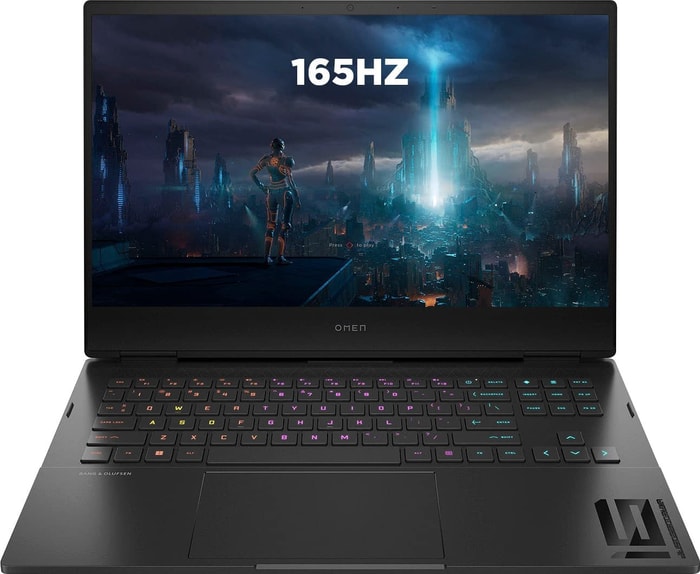 $730
i7-12700H
|
RTX 3060
|
16 GB RAM
|
1000 GB SSD
|
16.1″ IPS; 2560x1440
|
Razer laptop
Pros
Excellent processor (i7-12700H)
First-class graphics card (RTX 3060)
Excellent display (16.1 IPS)
Mighty 1TB SSD
Cons
Substandard memory amount (16GB)
Weighty (5.98 lbs)
Alternatives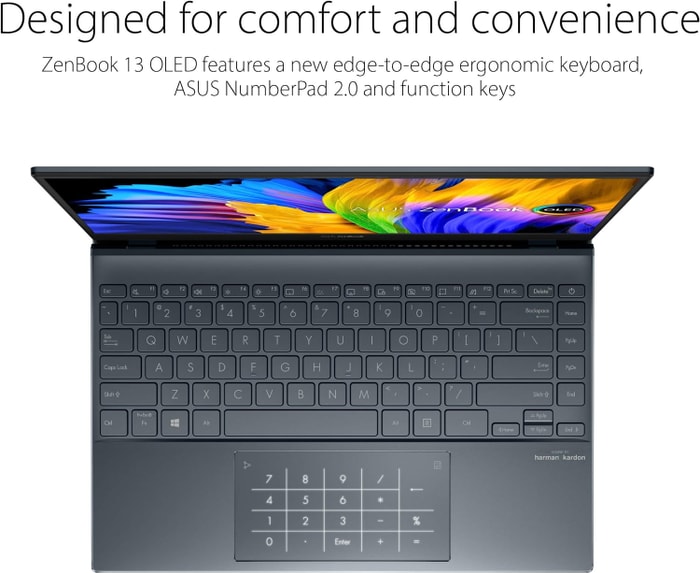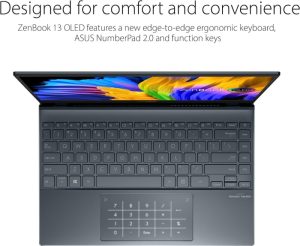 $730
Pros
Sleek and lightweight design
Powerful overall and gaming performance
Cons
Weak speakers
Display could be brighter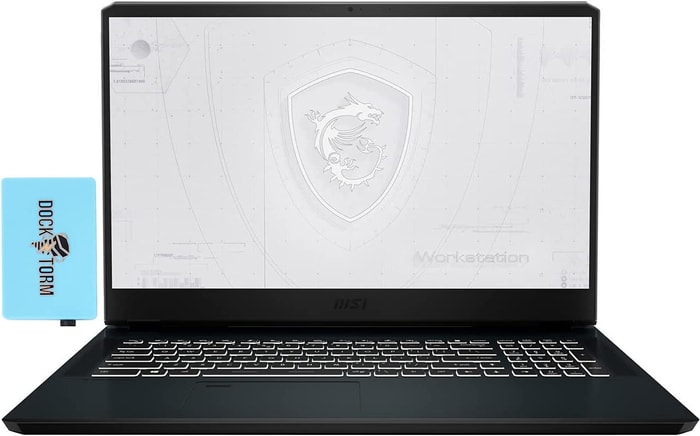 $800
i7-11800H
|
RTX A3000
|
64 GB RAM
|
16000 GB SSD
|
17.3″ IPS; 1920x1080
|
Razer laptop
Pros
First-class processor (i7-11800H)
Superb graphics card (RTX A3000)
Up to the mark display (17.3 IPS)
Great memory amount (64GB)
Alternatives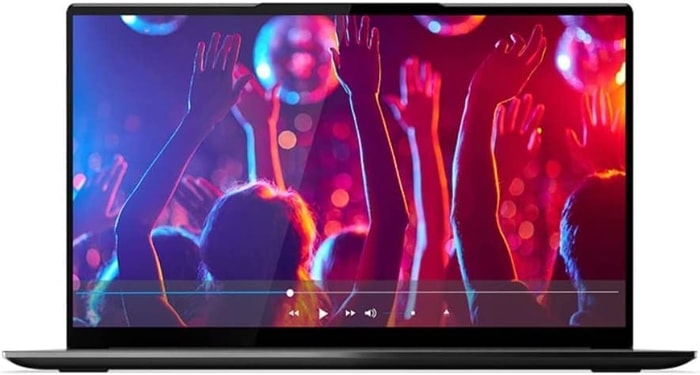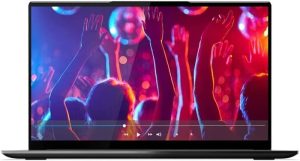 $960
Pros
Sleek design with genuine leather
Bright touchscreen
Cons
Shallow keyboard
Slippery clickpad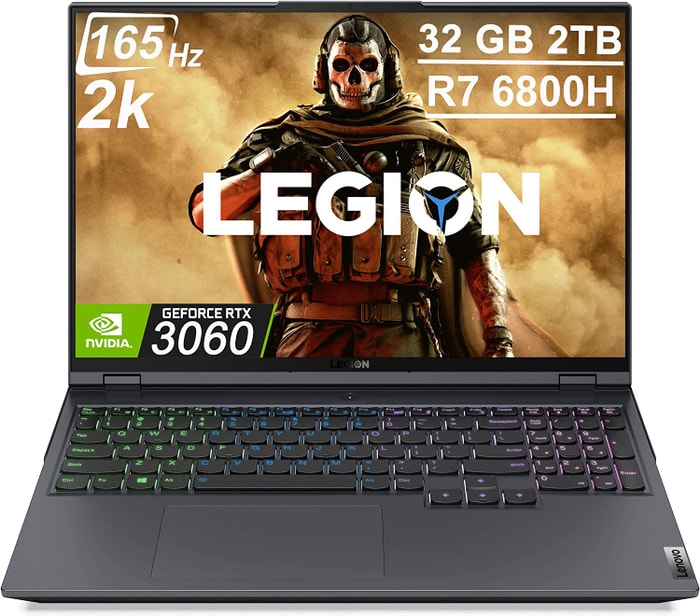 $1,350
Ryzen 7 6800H
|
RTX 3060
|
32 GB RAM
|
2000 GB SSD
|
16″ IPS HDR G-Sync; 2560x1600
|
Lenovo Legion 5 Pro offers great performance but lacks Thunderbolt support.
Pros
High-quality 165 Hz 16:10 IPS display
Relatively easy serviceability
Integrated numpad
Very fast charging
Cons
Low-resolution webcam with no IR or privacy shutter
Very warm CPUGPU temperatures when gaming
Moderate-heavy uneven backlight bleeding
Only average battery life
Summary
Lenovo Legion 5 Pro is a powerful laptop with a high-quality 165 Hz 16:10 IPS display and relatively easy serviceability. However, it lacks Thunderbolt support and has only an average battery life.
Alternatives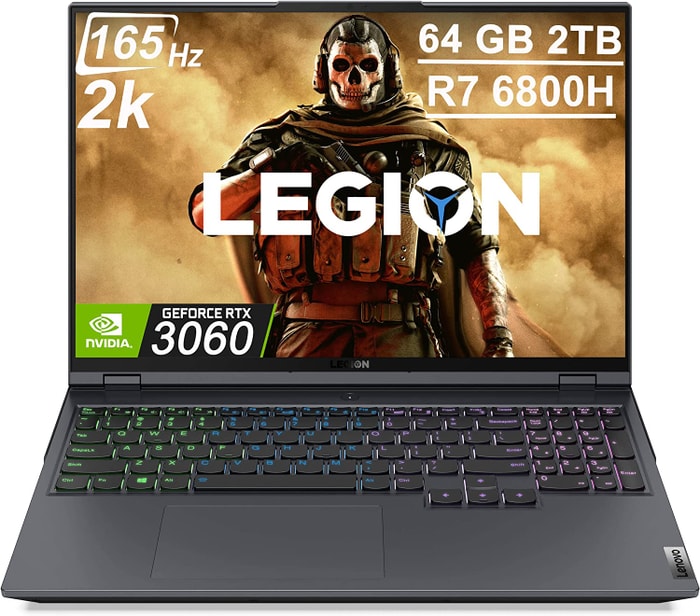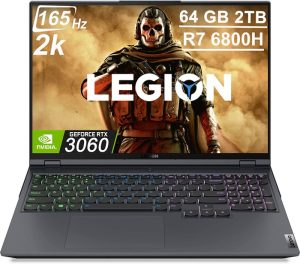 $1,500
Pros
High-quality 165 Hz 16:10 IPS display
Relatively easy serviceability
Cons
Low-resolution webcam with no IR or privacy shutter
Very warm CPUGPU temperatures when gaming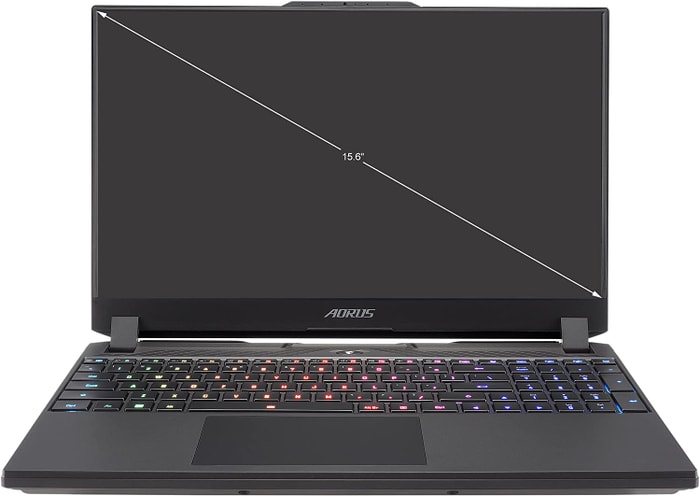 $1,600
i7-12700H
|
RTX 3070 Ti
|
64 GB RAM
|
2000 GB SSD
|
15.6″ IPS-level; 2560x1440
|
Gigabyte AORUS 15 XE4: A powerful gaming laptop with a bright display and high-end specs.
Pros
Highly responsive 165Hz panel
PCIe 4.0 SSD
Wide color gamut
Individual key lighting
Cons
High power usage at idle and low load
No card reader
Only one USB-A port
Summary
The Aorus 15 XE4 is a highly powerful laptop with great performance for both gaming and non-gaming applications. It offers a highly responsive 165Hz display with a wide color gamut and a PCIe 4.0 SSD. However, the laptop does draw a high amount of power even when idle, and lacks a card reader while offering only one USB-A port.
Reviews
Alternatives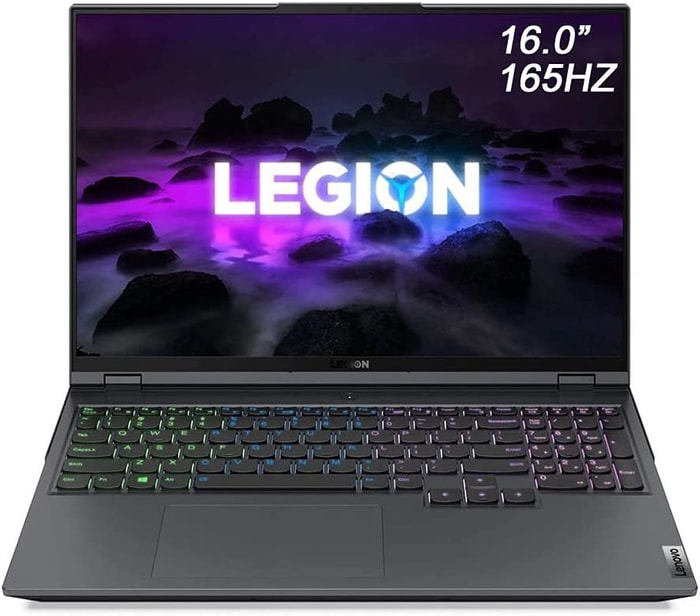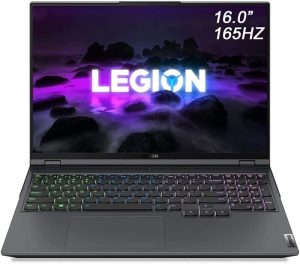 $1,600
Pros
Very bright display with good color reproduction
Many connections and free M.2 slot
Cons
Drab design for a gaming laptop and heavy 300W power brick
Poor audio quality and camera, no biometrics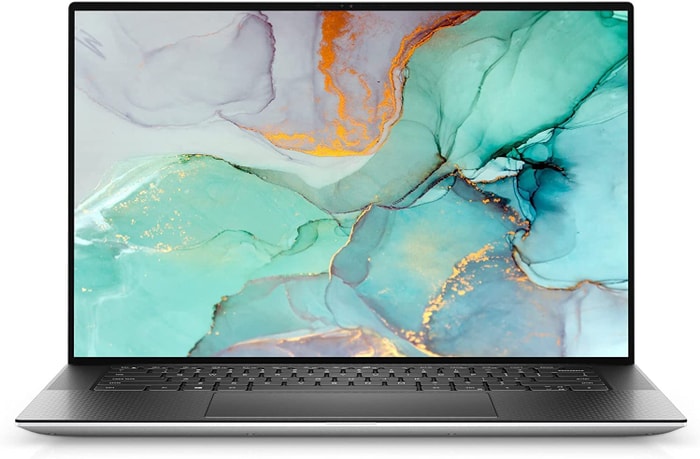 $5,800
i9-12900HK
|
RTX 3050 Ti
|
64 GB RAM
|
6000 GB SSD
|
15.6″ OLED Touch; 3456x2160
|
Dell XPS 15 9520: Powerful, versatile, and expensive.
Pros
Premium design and build quality
Excellent screen options, including OLED panel
Configurable, upgradeable, and serviceable
Good battery life for a 12th-gen laptop
Cons
Limited screen angle and other ergonomic quirks
Miniaturized IO
Still a power-limited hardware implementation
Poor quality camera
Summary
The Dell XPS 15 9520 is a premium, portable laptop that boasts excellent screen options, powerful hardware, and good battery life. However, its limited screen angle, miniaturized IO, and expensive price point may be deal-breakers for some.
Alternatives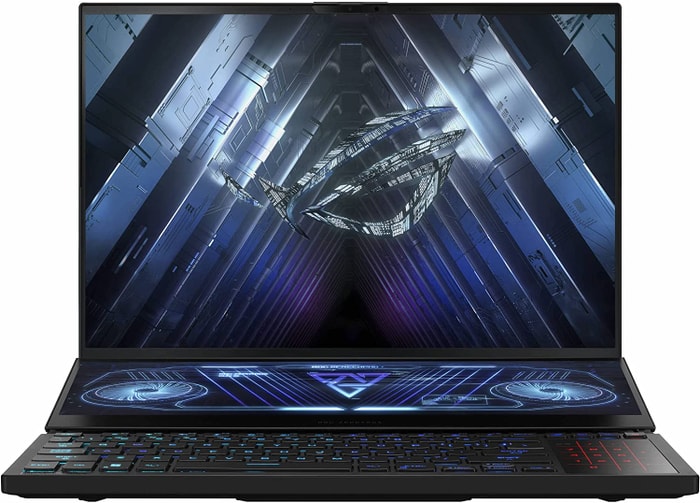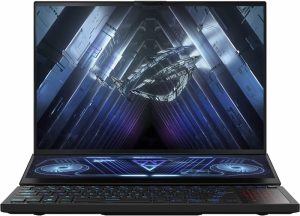 $7,500
Pros
Impressive dual-screen design with powerful specs
Top-notch gaming performance with RTX 3080 Ti GPU and Ryzen 9 CPU
Cons
Expensive price tag, especially as configured
Awkward keyboard and touchpad layout
Table of the Best Laptops for Razer