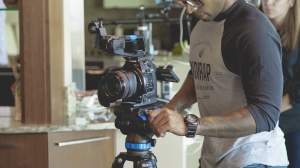 Film students often need to have fairly powerful and capable laptops in order to really excel in their chosen major. As a current major in film who wants to eventually direct 3-D animated movies, I am in a unique position to understand exactly what kind of devices are the best laptops for film students.
As a student who intends to work for a company like Pixar or Dreamworks, I find that after I'm done working on my scripts, I do a lot of editing on my high definition files. This can happen inside my school's film lab or even in my off-campus apartment, but in any situation, it's really nice to have a good laptop for this part of the job.
Some university film programs like the American University School of Communication have computing requirements for their film schools, so make sure that you know what type of machine you need before you start your semester.