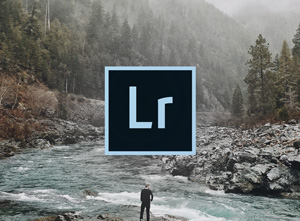 Choosing a laptop for Adobe Lightroom is not particularly hard – having a high-end graphics card is not necessary, laptops with larger and faster hard drives and memory are now commonplace. But it gets problematic when you have to take into consideration screen and upgrade potential.
Surely no sane man would go through all new, well-received and best selling laptops to find out what is the best one for Lightroom. But you'd be making a mistake if you call me sane.
So I compiled a list of 244 laptops (most of them are outdated, but they are always down in the list when comparing metrics). Then I compared them to their performance (using real benchmarks), storage, screen quality and weight. I have weighed all of these metrics according to what's important to Lightroom – so you know these laptops are the best for their purpose.
In this post I'll cover 8 best laptops for Lightroom and what's so great AND what's not so perfect about them. Also, I will make sure that anything above budget options will also be a viable option for other software you might end up using (khm khm.. Photoshop).
This time, unlike any other, I'll start off with the laptops and then I'll write about how did I end up choosing them. Finally, at the bottom of the article, I'll give you the link to the spreadsheet covering all the quantified comparisons of these 240 laptops ranging from $370 to $3700!
Here we go!
Best laptops for Lightroom
Dirt cheap option
Budget options for Lightroom
Mid-range Lightroom laptops
Best laptops for Lightroom
Why I chose these laptops?
Major requirement

Processor

I always look for a solid processor. Quite ofter, this is is my #1 requirement when in search for a good laptop for any particular software package. Adobe Lightroom is no exception.

In short, any 7th-to-9th generation Intel Core i5/i7 processor is a good starting point. If you're serious about it – you should look to higher-end 8th-gen processors. In particular, I'd gravitate towards i7-7700HQ and i7-8550U and i7-8750H. But there's nothing wrong to choose a bit weaker i5/i7 such as i7-7700HQ, i5-8300H or i5-8250U. To judge processors performance, I've considered benchmarks from:

From that point on the selection process is quite straightforward.

Since Lightroom utilizes multi-core processors well, you don't need to think much about single core performance – and anyways, in laptops, there's no significant variance in single/multi core performance due to power restrictions and fewer options from AMD.
Major requirement

Quality screen

4K screens look great when editing photos but there are a few key things to note.

First off, 4K/Ultra HD/Quad HD/etc are supported starting Lightroom 5 and Photoshop CC (from June 2014). That has left enough time for Adobe to even fix a lot of issues with these resolutions and even though it's still not perfect and optimized as it is for Full HD (1080p). But there still are a few problems:

Personally, I prefer 4K displays when I'm dealing with a 17″ laptop. If you're going for a 15-inch laptop – it all comes down to your preference and budget. I would prioritize getting an IPS display and better color accuracy and only then would I look for a 4K display.
Major requirement

Fast Storage drive

For the most part, 500 GB Solid State Drive should be enough for most, preferrably with NVMe support. Ideally, I would even get a 1 TB SSD or 500 GB SSD with 1 TB HDD. SSDs are faster than HDDs by an order of magnitude, but they also cost multiple times what an HDD costs.

I would not recommend getting a laptop without an SSD. I can make an exception if a laptop is very cheap and it can be upgraded later. If you're going for a 17″ laptop – then it's no biggie – 17″ laptops are the easiest to upgrade. They often have 1-2 SATA connections and a few of them also have a new M.2 connection. But that's about it. So unless you're on a very tight budget – make sure that you're not buying a laptop without an SSD

Another option is to extend your storage using an external hard drive. And sometimes even a tiny a thumb drive can be enough. Luckily, we're living in a wonderful time when USB 3 is ubiquitous and every single laptop I've selected has, at least, a pair of them. This port will make sure that using external storage will not slow you down.
Minor requirement

Good Graphics card

Lightroom only utilizes graphics card in the "Develop" module (though, for many it is the most important part of Lightroom). This "hardware acceleration" becomes a lot more important when you go up in resolution. That's why I paired every 4K display with an appropriate dedicated graphics card.

A good graphics card these days includes any Nvidia 10th-gen GTX or RTX card. For most, there's little reason to get anything better than GTX 1050 Ti or 1060.
Minor requirement

At least 8 GB of RAM

I insist on having at least 8 GB of memory and for higher-end models, I demanded for 16 GB.
Minor requirement

Ports for multiple external displays

There's a few key things you need to know about ports for an external monitor.

First off, every laptop has an HDMI port so you'll be able to connect an external monitor (or 2 if you're OK with lower resolutions).
Best laptop for Lightroom comparison sheet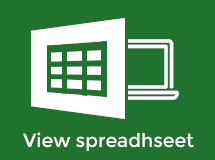 I'm glad you have managed to reach the very bottom of this article.
Now it's time to bring out the good stuff.
Here you can find the laptop comparison sheet with 240+ laptops where each component is weighted accordingly to its importance for Lightroom and other photo management software.
You are free to share this spreadsheet and add comments to it if something is not totally clear. I hope that after reviewing the spreadsheet you'll understand better why these laptops ended up in my suggestion list.
I can only hope the time I've spent on compiling this list has helped you in the search for a great Lightroom laptop. And if you liked the article, please share it with your colleagues and don't hesitate to leave a comment down below if you've got a specific question.
Table of Best Laptops for Lightroom