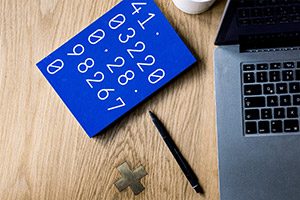 The upside of Revit is that it doesn't require a powerful graphics card and that makes Revit a lot more suitable for laptops. Knowing that I'm going to guide you through the requirements for a good Revit notebook and my picks for the best laptop for Revit.
2018 June 3rd update. Updated CPU, GPU write-ups, replaced all laptops and updated the spreadsheet!
What are we looking for?
I'm very glad that Autodesk put in the effort to outline various levels of Revit hardware/software requirements instead of just putting up a list of minimal requirements. This allows us to understand which parts scale better than others and where we should put our focus on.
Major Requirements for the best Revit laptop
Processor
Autodesk makes it very clear that the processor should be #1 priority:
"Highest affordable CPU speed rating recommended." – Autodesk
Unlike other visual software (AutoCAD, Solidworks etc.), Revit does not need a powerful graphics card for rendering the drawings.
So what do I recommend?
For an entry model under 950$ – a higher-end Intel Core i5 model is a necessity. Anything above that should have a 5th-7th generation "i7" processor. In some rare cases (covered at the end of the guide), there are laptops under $900, that come with a fast i7 H-series CPUs.
Exact models, I am talking about are:
Intel Core i7-7700HQ, i5-8300H, i7-8750H or equivalent for 950$+ models
Intel Core i5-7300HQ, i7-7500U, i5-8250U for anything under 950$
Memory
As per usual, 8 GB of RAM should be your starting point and 16 GB is the magic spot where you don't have to worry about the memory (for the most part).
Right now, 1000$ is a good line to draw for what amount of memory is acceptable. Any laptop under 1000$ can have 8 GB of RAM and anything over that must come with 16 GB on board.
It does not matter much whether memory is DDR3/DDR4.
Solid State Drive
For Point Cloud interactions, it is required to have either a 10,000+ RPM hard drive or a SSD. Since laptops don't come with HDDs over 7,200 RPM, that leaves us with only 1 option – a Solid State Drive. SSDs have fallen dramatically in price and apart from budget laptops – should be a part of any Revit laptop.
Now you need to draw a line on how much storage you need – 250, 500, 1000 GB? Most likely, something like 250/500 SSD + 1 TB HDD is enough. In that case, your OS, Revit, and projects you're working on should stay on the SSD while older projects and general media can be moved to a spacious HDD.
There are some well-rounded laptops that don't come with an installed SSD. In that unfortunate case, I recommend keeping 100$-200$ extra for 250/500 GB SSD (I've had the best experience with Samsung drives, but there's plenty of good brands to choose from).
Minor Requirements for the best laptop for Revit
We've got down our 3 major requirements – processor, memory, and storage. Now any leftover budget should go towards making sure it lasts long, it has a great screen to look at and it can perform well when using other professional software apart from Revit.
Screen
You'll be looking at it throughout the day (and once in a while – throughout the night), so we might as well make sure it looks good.
A good screen is essential in 3 simple ways:
it allows working during bright sunlight without straining your eyes
it helps you see your work as it should be seen (as it will be in real life and how your clients will see it)
it makes your work a bit enjoyable
Every screen can be broken down by its resolution, contrast, brightness and color gamut.
When talking about the resolution – go for Full HD (1920×1080). There's not much reason to go above Full HD, especially when Revit developers do not recommend going above 150% DPI scaling. That simply means, that fonts and buttons in Revit will not scale properly at high resolutions.
Contrast should be 800:1 or more, average brightness should be 280 cd/m or more (which is ~20 cd less than usually advertised maximum brightness). Good contrast and brightness are mostly important when working outside or near a bright window.
Finally, color space/gamut is not usually mentioned with other specifications but some reviewers measure it. In that case, 90%+ sRGB coverage and 60%+ Adobe RGB coverage indicate a wide color space. That means that the screen can produce vivid colors. In some cases, you might need to manually calibrate the screen to minimize its color bias – tendency to be a bit too blue/green or red.
Battery Runtime
Importance of battery run-time varies person-to-person.
Someone like me might not care about battery life past 4 hours – I almost always have a plug nearby. But maybe you are dependent on your laptop not failing for a full work-day.
There's nothing much to it – if you need a lot of battery life, make sure you look out for it. Just be aware that most manufacturers tend to overestimate the battery time by 1-3 hours as they measure it in a lab setting with lowest brightness settings, no internet connection, and various small optimizations.
Graphics card
Requirements for a graphics chip are practically non-existent.
For an entry-model, "basic graphics" requirement is a "Display adapter capable of 24-bit color" which is just a mouthful way of saying "everything works".
And for more advanced graphics you should have "DirectX 11 capable graphics with Shader Model 3" which has been an industry standard for the past 5 years. Even old integrated graphics modules as Intel HD Graphics 4000 have DirectX 11 support with Shader Model 5!
So why am I even bringing this up?
Yes, this is not a major requirement for Revit, but in many cases getting a beefy graphics card can be a lifesaver when using a lot of other professional software. If you'll need to work with video editing/AutoCAD/Solidworks – a better graphics card will help you out tremendously.
Therefore, if the situation is right, I suggest increasing your budget by up to 100$ if that means getting a better graphics module. Sometimes it might not even mean getting a better, dedicated graphics card. For example, you might as well get an otherwise performance-identical 6th-generation processor over a 4th-gen one as Intel has greatly improved their integrated graphics in the few past generations.
If you'll be working with other 3D software, you should refer to the following table:
| Graphics performance | Chips |
| --- | --- |
| Tier 0 (worst) | Most Intel HD graphics |
| Tier 1 | Intel Iris; Intel HD 620; Nvidia GTX 940M/MX |
| Tier 2 | Nvidia GTX 950M, 960M; Nvidia Quadro M1000M, M2000M; FirePro W4190M |
| Tier 3 | Nvidia GTX 970M, 980M, 980M, 1060; Nvidia Quadro M3000M, M4000M, M5000M |
| Tier 4 (best) | Nvidia GTX 1070, 1080; Nvidia Quadro M5500M |
Nvidia Quadro should be preferred if you want a more stable card (less likely to crash) and you're working with huuuge projects.
Laptop suggestions
1
Cheap laptop for Revit
i5-8250U
|
MX150
|
8GB RAM
|
256 GB SSD
|
15.6″ 1920×1080
|
6h
Acer has some of the best offerings in $400-$700. Acer Aspire 5 is one of the best examples of good performance at a low price.
It comes with a mid-range Intel Core i5-8250U processor and an above entry-level dedicated Nvidia GeForce GTX 1050M graphics card. 8 GB of RAM is decent, but for such price its worth it, since you can upgrade it anytime. Finally, 256 GB SSD setup offers enough space for Windows and Revit. It's a bit limiting and some might prefer 1 TB HDD, but if you don't need much storage space – this setup is better.
Display is nothing great but not as bad as one would expect for a $600 laptop. Even though it doesn't have an IPS panel or matte finish, it comes with ~350 nits brightness, 1300:1 contrast and 85% sRGB coverage. Some $1,000 laptops don't even reach these benchmarks, espcially display brightness. Of course the display is not as good as in various flagship models (such as MacBook, Surface, XPS or ZenBook) but it's plenty for a budget laptop.
2
Great performance, dissapointing display
i7-7700HQ
|
1050 Ti
|
8GB RAM
|
128 GB SSD + 1 TB HDD
|
15.6″ 1920×1080
|
3h
If you want a better processor, better graphics, more storage and better display viewing angles – MSI GL62M might be a better option.
It comes with a hardware package that can put much more expensive laptops to shame. But it comes at a price. Not in dollars, but in display quality, battery life and possible throttling. First of all, it has a dim display (~240 nits) which is definitely usable indoors but will be a pain when working outside. It also has weak color contrast (400:1) but a decent sRGB coverage. It looks particularly dissapointing when compared to IPS panels. Also, it has a limiting battery life of ~3 hours when browsing online over Wi-Fi with half-dimmed display.
Overall, budget laptops cannot be fast and portable. And since Revit demands performance, we'll have to sacrifice battery life and in this case, display quality.
3
Best laptop for Revit at $1,000
i7-7700HQ
|
1050 Ti
|
16GB RAM
|
500 GB SSD
|
17.3″ IPS 1920×1080
|
3h
First and foremost, it has a great processor, a lot of memory + a dedicated graphics card as a bonus.
Also, it has a large 500 GB SSD which is . Just last year at this price range I could only find fast laptops with 250 GB SSD or 128 GB SSD & 1 TB HDD. I'm very glad we finally seem well-rounded laptops with plenty of fast storage at an affordable price.
The screen seems to have no major drawbacks but I couldn't find any in-depth screen benchmarks. But I did find that this laptop uses Full HD LG® 72% NTSC IPS panel, which is likely to be one of 10 LG 17.3″ panels. After filtering out by NTSC and form factor, I narrowed it down to some variation on LG LP173WF4 panel. These have 300 nits brightness (average) and 700:1 contrast (slightly below average) but good viewing angles. Overall, it's a good display panel, comparable to LGD049B (seen on the right).
The full-sized backlit keyboard is always nice to have. Also, the laptop can be upgraded with additional storage. But sadly, even a 6-Cell 62Whr battery is not sufficient to power this laptop for more than a few hours.
It's worth noting that Eluktronics is offering a 15.6″ model.
4
A workhorse laptop for Revit
i7-8750H
|
1050 Ti
|
16 GB RAM
|
500 GB PCIe SSD + 1 TB HDD
|
15.6″ IPS 1920×1080
|
4h
Even more power and more storage.
To begin with, it comes with the about the same level of performance as previously mentioned models. With 1 big exception. It packs a whole 512 GB of PCIe NVMe SSD. That surpasses any hard drive requirements for Revit by a big margin.
The screen seems to be based on LG Philips LGD0532 panel, which offers slightly below brightness (~250 nits) and a low ~55% sRGB coverage. At least it has an IPS panel and comes with an average contrast of 800:1.
5
Revit workstation laptop
i7-7700HQ
|
1050 Ti
|
32GB RAM
|
1 TB PCIe SSD + 2 TB HDD
|
15.6″ IPS 1920×1080
|
3.5h
Great processor, sufficient desktop-grade graphics card, plenty of memory and massive amount of storage. This laptop will handle anything you could throw at it.
This Eluktronics laptop also has a very similar LG IPS Anti-Glare display panel. It is hard to tell what are the exact display benchmarks, but LG IPS panels are usually at least average, sometimes better. That should result in ~300 nits, 1000:1 contrast, 80%+ sRGB coverage.
It has enough juice to get up to 4 hours of battery life which is reasonable considerable its specs. It's laudable that Eluktronics decided to build a laptop with an interchangeable battery which can be easily replaced. It's even possible to buy a spare battery that can be used when the primary battery runs out.
If you want even more storage and you don't mind a gamer look – take a look at ASUS ROG STRIX GL503GE SCAR Edition
6
Best price-conscious Revit laptop
i7-7700HQ
|
Quadro M2200
|
32 GB RAM
|
512 GB SSD
|
17.3″ IPS 1920×1080
Once you get around $2,000 mark, you can get a workstation with a Quadro card. These cards are not necessary for Revit but they are used by other professional CAD and modeling software.
If you want to get a laptop that was designed with work and not gaming in mind – you'll like MSI WE72.
Table of Best Laptops for Revit
Final thoughts
I'm glad you managed to reach this closing section of the article. As a bonus, I'm giving out this laptop comparison spreadsheet including laptops in this article and many others that didn't make it!
Here's the link to the laptop comparison spreadsheet
I hope this article helped you to find the best laptop for Revit. Don't forget to share it with your colleagues and drop a comment down below if you have any suggestions or questions!