What is crucial in a architecture laptop?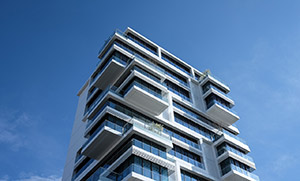 As an architecture professional or a student, you can use a variety of software packages. Most probably, you'll be working with Autodesk software suite. It includes well-established applications as AutoCAD Architecture and Revit. There are a few other Building Information Modeling (BIM) programs that you might be using in your company, as ArchiCAD or Vectorworks. But for simplicity's sake, I'll focus on Autodesk package as its best known. And anyways, a laptop that works well with these programs is just as good for other BIM packages.
In the 2nd part of this guide, I'll give 6 best laptops for architecture and why I picked them.
Performance
The key to the best laptop for architecture is hardware performance. Everything else is just icing on the cake. If the applications you depend on can't run smoothly – there's no point in trying to spend money on other aspects of a laptop. Of course, an expensive powerhouse is not always necessary – in many cases, especially for students, even a mid-range machine can do the trick.
Major

Core i7 Processor

The processor is the core of any performance-driven computer. In the past few CPU generations, Intel has expanded its mobile i7 series. Now it includes some processors that in my opinion are closer to other i5s that to their top-of-the-line i7 models. At the end, it means, that unless you're getting an i7 CPU (or the very best i5 chips) – you'll be limited in your workflow.

So here are the EXACT models I would insist on when seeking for the best laptops for architecture: