So you are searching for the best laptop for the new AutoCAD 2018 (or 2019, as Autodesk apparently lives in the future)? Well, be prepared to spend extra cash on the laptop as AutoCAD demands a lot of performance.
Best laptop for AutoCAD LT
First off, if you want to use AutoCAD LT for 2D drawing and drafting you do not have to buy high-end machines for that. I've run AutoCAD LT 2015 and 2018 without a problem on laptops priced just under 500$. It took a while to load AutoCAD, but it still worked. At the same time, if you are like most, you'll probably need the full AutoCAD package, which works with 3D graphics (architecture, 3D design and etc). In this article, I'll focus mostly on full AutoCAD version and its requirements.
What is essential for a good laptop for AutoCAD
The Essentials
AutoCAD can be surely demanding and if you can, buy a more high-end machine as AutoCAD will be able to take advantage of your extra spending through more lag-free (and stress-free) workflow with complex structures. But let's start off with the bare minimum – what do you need to run AutoCAD without ripping your hair off? These requirements are roughly based on official minimum requirements for AutoCAD 2018. These requirements haven't changed much since last year.
So what you should be looking for is:
Multi-core processor
If you'll work with 2D drawings – this criterion is hard to mess up. Any non-entry tier processor will suffice. But if you can spend more than let's say 700$, you should aim for higher-end processors. 3D work (architecture, 3D models and design) can put a lot more stress on this part so you should aim for 4 core processors with clock speeds above 3 GHz.
For raw performance under $2000, i7-6700HQ, i7-7700HQ and i5-7300HQ are the best options. The good news – these processors can be found in laptops as cheap as $700 (though I would not recommend these models as they sacrifice every other aspect to squeeze in these processors). But in the $1000-$2000, it is the best pick. At the same time, if you are looking for a laptop that offers a balance of battery life and performance – i7 U line of processors would be better. For example, i7-7500U, i7-6500U, i7-6600U, i5-7200U. In short:
For best performance look for i7-****HQ (or HK) processors (or at least i5-7300HQ)
For good performance and battery life balance look for i7-****U processors
Simple enough?
8 GB of RAM (16 GB recommended)
I would not recommend buying anything below 8 GB for any type of laptop for a professional. This is especially the case for performance hungry programs such as AutoCAD. So do not skimp over memory and get at least 8 GB and if you can try to get it to 12 – 16 GB range if you are running more apps than just AutoCAD at the same time (like browser, music player, MS Word and etc.). Even if you are a heavy multitasker – that 16 GB should be enough.
Large screen
When it comes to any visual work – the bigger the better. You surely do not want to squint your eyes to select lines, especially if you go for a higher resolution laptop. Unless you'll use a laptop for only small touch ups you should not go below 15″. I would even recommend going for desktop-replacement class 17″ laptop if you're going to work on it primarily. This can come at an expense of portability, so use your best judgement for that – 17″ if you'll work mostly in the same place; 15″ if you'll need to work in several places. Also, be sure not to buy a lower-end HD screen (with a resolution of 1366×768). Nowadays anything below 1920×1080 for a 15-17″ laptops is sub par.
This recommendation has been reinforced with every AutoCAD release. This is the only major Autodesk recommendation change since the previous AutoCAD release.
Do you need a 4K display? No, but with AutoCAD 2017.1 and 2018 versions – it is a viable option.
These high resolutions are not yet well supported in every professional application and you're likely to have at least 1 program in your application suite misbehaving under a high 4K/QHD/UHD resolution. But there's no reason to deliberately avoid these displays. They can be downgraded to the standard FHD (1920×1080) resolution and when applications under your belt start supporting 4K – you'll be able to upgrade to these ultra-high resolutions without changing your laptop.
Where it would be wise to spend your money but not essential
The Good Investments
Dedicated graphics card
If you're working with complex 3D models, your processor will surely be thankful for the help it can get from a dedicated graphics card, which is specifically optimised to handle such tasks. Applications like AutoCAD rely on these graphics cards to deliver the smooth workflow we all want. So if you have covered the essentials, grab the best graphics card you can within your budget. Nearly all dedicated video cards are produced by Nvidia and AMD (Radeon line). Meanwhile, majority of integrated graphics chips for laptops are produced by Intel and AMD.
Bad graphics cards for AutoCAD:
Anything in Intel HD line
Any graphics chip in AMD APU
Entry-tier Nvidia chips: 920M, 930M, 940MX, 1040
Good graphics cards for AutoCAD:
Intel Iris 540 or better
Intel HD Graphics 610 or better
Nvidia GeForce GTX 1050 or better
AMD FirePro W4190M or AMD R9 M370X or better
Nvidia Quadro M1000M or better
Best graphics cards for AutoCAD:
Nvidia GeForce 1060 or better (1070, 1080)
Nvidia Quadro M5000M or even M5500M
Of course, I have not covered all cards here, just the most popular on the market right now (April 2018).
Solid State Drive (SSD)
SSDs have been named by many as the best investment you can make to make your machine faster and a lot more responsive. Whether other bloggers whether my personal friends – everyone says that installing a Solid State Drive as the main system drive made them regret not pulling the trigger on HDD sooner.
SSD will not improve AutoCAD's performance as much as it will improve the responsiveness of the whole system. So if you do have everything covered to run AutoCAD, make sure you can launch it fast with an SSD. I would discourage going for hybrid solutions where you get a regular hard drive and a small "buffer" of SSD as they do not deliver the full benefits of SSD and make it not worth the extra spending. It's worth reminding that if you do not have enough money for an SSD, you can buy a laptop with an extra empty slot for it. Then you'll be able to buy an SSD down the road and retire your older drive as your "archive". But once again, if you can afford it, buy an SSD from the start as moving between drives can be a painful hassle.
Battery life
This one is more up to your situation than others. If you'll work at the same place most of the time taking your laptop out only when it is necessary or taking it out to places where there'll always be a power source, you can treat battery life only as "nice to have". On the other hand, if you'll be working on the go or you'll need to work without a guaranteed power source – spend almost everything else you have left in your budget for a better battery. Nowadays manufacturer estimates of battery lifetime are a bit more accurate than they used to, so even that can be a good way to compare two or more laptops. If you want to be sure of real battery lifetime, check the laptop list or search for reviews of laptops online.
What would be nice addition to fully round out the laptop for AutoCAD-type software?
Nice-to-Have
Extra memory (16GB+)
I have already talked a bit about the importance of RAM and how you should don't go below 8 GB even on a strict budget. But if you want to be future-proof, having 16 GB (or even 24 – 32 GB in some rare cases) will make your life easier down the road. As time goes on, the software uses more and more memory (which is also true for AutoCAD) and having more of it will ensure you won't be in trouble when you have to run 2 or 3 memory-hungry applications. It is worth mentioning that there's a way to reach a compromise without adding more memory and not breaking your budget – buy a laptop with an additional empty slot for extending RAM. That way, when you'll need to buy more RAM, you'll be able to just add a new memory module without breaking the bank.
High resolution IPS screen
By high resolution I mean screens beyond Full HD (1920×1080). Just a few years ago these resolutions were hard to come by, but now high resolution is a key part of a high-end laptop. But not only the pixels count – some screens have high resolutions but still look like ****. To be more certain of the quality the screen can deliver, be sure it has an IPS panel.
Compact mouse (and keyboard)
Do not forget to get a mouse, you'll be using it a lot, even if you buy the best laptop for AutoCAD and you remember every single keyword in AutoCAD command line. Do not skimp on investing in comfort! It is often underrated as it can be hard to measure, but if you'll be working with a laptop for most of your day, you sure want something that makes it feel as effortless as possible.
Suggestions
I updated my recommended laptops 2016: January 26th, July 12th; 2017: January 5th, August 2nd; 2018: April 14th!
[laptopdata title="MSI GL62M 7RD-1407″ link="http://amzn.to/2ywI31S" price="$730″] [laptopdata title="ASUS VivoBook M580VD" link="http://amzn.to/2uDKph1″ price="$1,000″] [laptopdata title="Eluktronics P650HP6″ link="http://amzn.to/2k5N5je" price="$1,300″] [laptopdata title="HP ZBOOK 15U G3″ link="http://amzn.to/1R97ttZ" price="$1,400″] [laptopdata title="Lenovo ThinkPad P51 (i7 & Quadro M1200)" link="https://amzn.to/2LytZfD" price="$1,600″] [laptopdata title="Lenovo ThinkPad P51 (Xeon & Quadro M2200)" link="https://amzn.to/2IPMJcK" price="$2,500″] [laptopdata title="MSI WS63VR 7RL-024US" link="https://amzn.to/2JLBfUr" price="$3,000″]
Quick table of Best Laptops for AutoCAD 2018
Now let's break each suggestion one-by-one.
Suggestions under $1000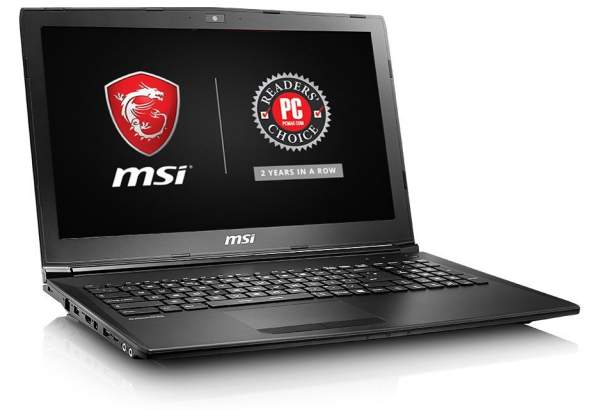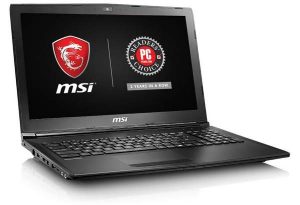 Good CPU, GPU and SSD combination
94% NTSC coverage, which is satisfactory for a mid-range laptop
Neutral design
Steel Series keyboard with a number pad
This is a well-rounded mid-range laptop that has amazing performance looking at its price. It has a solid Intel i5-7300HQ CPU, an entry/mid-range dedicated Nvidia GeForce GTX 1050 graphics card and a M.2 (though, not PCIe) SSD.
It has a classic build and in most senses it looks very unassuming. I'm glad that it has a very neutral design. Only the logo on the back hints at the fact that this is a gaming-oriented laptop.
Overall, if you have a tight budget – it's a great pick. But be aware of its weak battery life which might limit your portability.
Worthwhile (similar) mentions – last year's pick – MSI GL72 7QF-1057 (17.3″ and i7-7700HQ) and MSI GL62M 7REX-1896US (with 1050 Ti).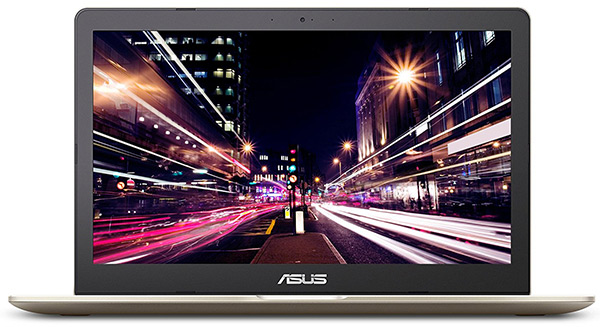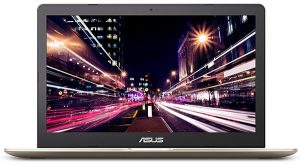 Plenty of RAM for nearly all AutoCAD projects
Large storage (SSD & HDD)
One of the lightest and slimest laptops for AutoCAD
If you can spend a bit more and you'd prefer to have a portable laptop with sufficient juice to run CAD applications, you don't want to miss Asus Vivobook. It is surprisingly fast considering its size. It is even more surprising how it managed to squeeze in 2 cooling fans which might prevent performance throttling – the Achilles heel of portable workstations.
It doesn't have an IPS display or a very bright display which might be an issue if you want to use it outside. But apart from that, it's a offers a very good balance of performance and mobility.
Suggestions under $2000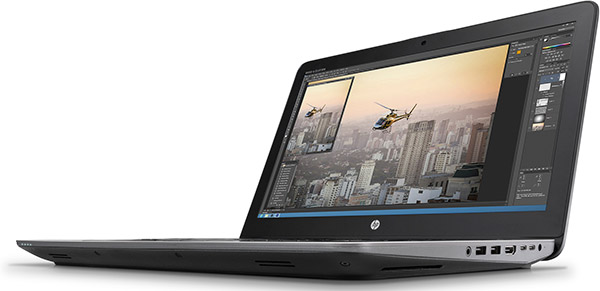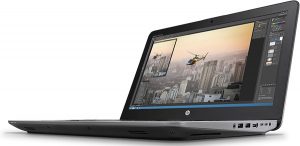 One of the cheapest laptops with CAD-certified graphics card
4K Resolution with IPS Technology
128 GB SSD for OS and 2 TB storage for everything else
OK-ish battery life of ~5h
No HDMI port (but it has DisplayPort and even VGA)
I would consider this a great option if you absolutely need a CAD-certified card but you don't need an expensive higher-range model.
This HP ZBook 15U G3 Workstation laptop comes with many other useful features such as a full spill-resistant keyboard, low noise and temperature levels, NVMe SSD and it is considered to be one of the best lightweight laptops for AutoCAD. However, less weight comes with a cost. Though this laptop lacks a spacious SSD.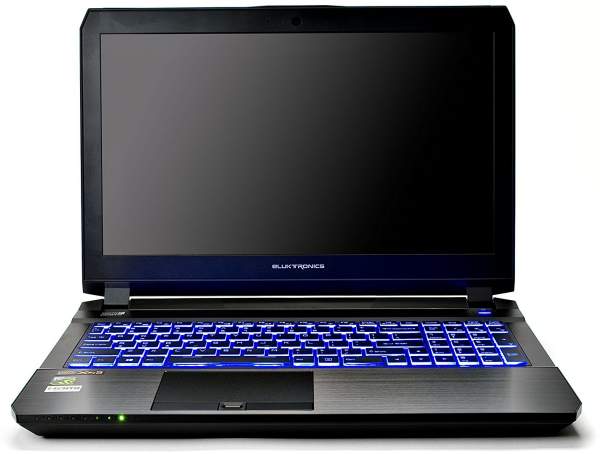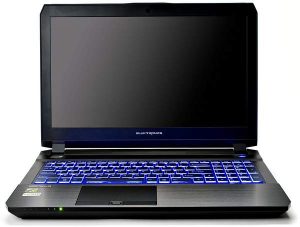 Bulky, but offers great performance per dollar
Full IPS display
Abundance of ports (5 USB, HDMI, 2x Display Port, Ethernet)
Performance wise, this laptop is a beast. If you can sacrifice battery life and you don't mind carrying a bit of extra weight – it's a great machine for its price. It has Intel Core i7-7700HQ, Nvidia GTX 1060, 16 GB DDR4 RAM and a 512 GB SSD storage. These are top-notch specs for a fraction of a price.
But it has a below average battery life and it is bulky – it's more of a desktop-replacement than anything else.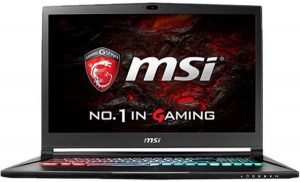 Large, very responsive display
Abundance of ports (5 USB, HDMI, 2x Display Port, Ethernet)
Gaming-oriented VR-ready laptop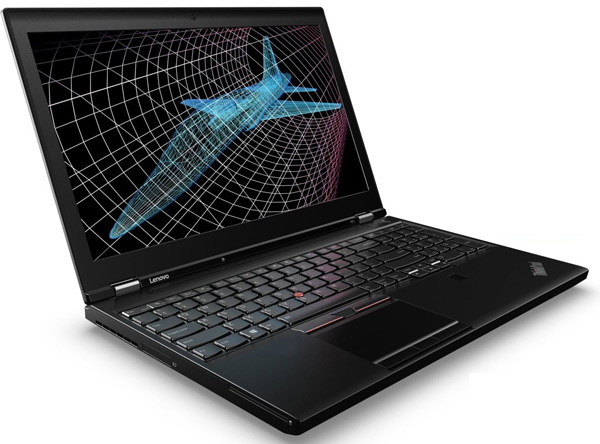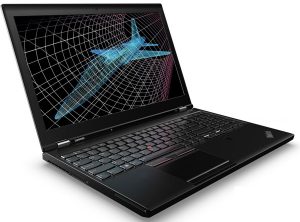 Finger-print reader
Long battery life
Has a color calibrator
Dedicated Quadro card and a lot of RAM – 32 GB
Suggestions over $2000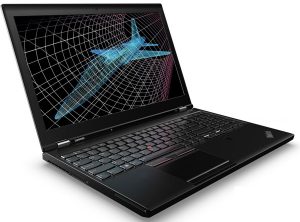 Great performance (Intel Xeon processor, Nvidia Quadro card & SSD)
Plenty of ports: HDMI, DisplayPort, USB 3.1C, 4x USB 3.0
Long-lasting 6-cell battery (~7 hours) and a fingerprint scanner
Just under $2000, we can find this Lenovo workstation. Thinkpad P50 comes with a high-end Intel Xeon E3-1505M processor and Nvidia Quadro M2000M card which is ~1.5 times faster than M1000M. Also, this is one of the best-reviewed workstations with a great keyboard for long work sessions.
Finally, to make it perfect, I would add 500 GB SSD and/or additional 2 TB HDD.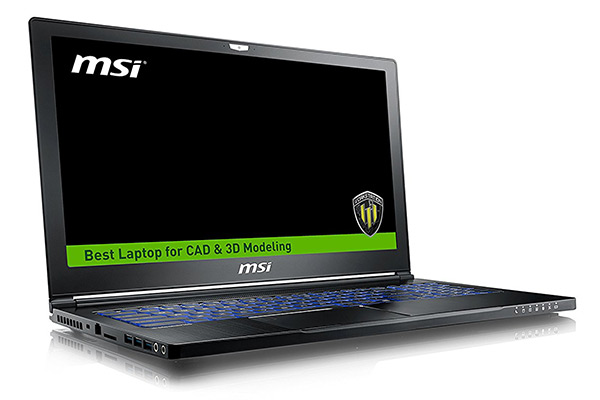 eDP IPS-like panel
One of the very best GPUs for AutoCAD: NVIDIA Quadro P4000
One of the slimmest laptops with CAD-certified graphics card