The best laptop for photography should have a good balance of performance (for editing), high-quality screen and portability.
In the next 5 minutes, I will cover all bases that need to be addressed to pick your own best laptop for photography. I will also list out what you should expect at various price ranges.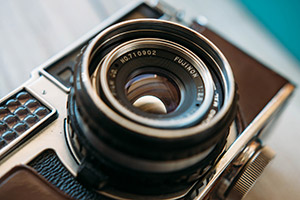 At the end, I'll list out 5 best picks when it comes to best laptops for photography. To find them, I went over a 120 hottest laptops and evaluated them using an array of metrics and benchmarks starting from the processor and ending with every important display metric: panel, resolution, brightness, contrast, sRGB/RGB coverage.
Requirements for the best laptop for photography
I have conveniently split requirements into 3 groups: 3 Major, 3 Minor, and a single Optional demand. Depending on your personal needs, these can be re-ordered or even thrown out. But most could blindly stick with these exact requirements without risking of making a wrong choice.
What is critical for photography laptop?
Major requirement

A lot of storage (fast) space
Types of drives
Whenever you're checking out a laptop, one of the very first you should look at is its storage type. There are 2 most general types of storage and a few options in-between.
First and foremost, SSD is the king when it comes to storage drives. It is the single most impactful advance when it comes to consumer computer parts in the past 10 years. That's because they're head and shoulders above the older HDD drives. Solid State Drives are tremendously faster, they consume less power and they do not degrade in performance as HDDs do. But there is one very relevant caveat when it comes to these drives – their price. SSDs are quite a bit cheaper when looking at their price tags from a few years back but they're still a lot more expensive than their HDD counterparts.
Storage size
Type
500 GB
1000 GB

2000 GB

HDD
$35
$55
$95
SSD
$200
$400
$850
Not surprisingly, a complete opposite could be said about Hard Drive Disks. They are redundantly cheap and best suited for long-term storage. If you are searching for a stationary computer – this would be the end of the story when it comes to drives. Get 500 GB in SSD for the system, photo editing apps and your recent pictures. Then, add 2 TB in HDD for image archives and forget about all storage limits.
The reason why this won't (usually) work for laptops stems from their size limits. Only 17.3″ owners could brag about their 3 or 4 installed drives. Now, many 15-inch notebooks have very limited options for additional storage. Most likely, they have 1 drive slot and mSATA or M.2 connection. In some cases, manufacturers, striving for ever slimmer and lighter laptops, completely moved to M.2 drives which are only suitable for SSDs.
At the end of the day, you need to choose:
A lot of cheap and slow storage
A small-ish SSD and a spacious HDD in a 15″-17″ laptop
A large SSD in an expensive laptop
What to expect
| | 13.3″ | 15.6″ | 17.3″ |
| --- | --- | --- | --- |
| Under $1000 | 250 GB SSD | 250 GB SSD + 1 TB HDD | 250 GB SSD + 1 TB HDD |
| Under $1500 | 500 GB SSD | 500 GB SSD + 1 TB HDD | 500 GB SSD + 1 TB HDD |
| Over $1500 | 500 GB SSD | 500 GB SSD + 1 TB HDD | 500 TB SSD + 1 TB HDD |
One more thing, you could get a small external drive over USB 3.0 later down the road, when you'll be certain that you need one. UBS 3.0 drives are sufficiently fast to not notice a difference. There's always a cloud storage option, but I would only use them for back-ups. Even with a 100 Mbps internet, they're still not convenient at all when working with high-resolution RAW images.