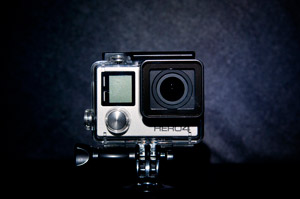 So you're searching for the best laptop for GoPro video editing that can fit within some reasonable budget. You could ask opinions on forums and wait a day hoping you'll get a decent response. Or you could do the research yourself, list the most recently released laptops and compare each and every one of them.
But that would be a waste of time, wouldn't it? Well… not if somebody else does it. That's right, I weighted most popular best-selling laptops and hottest new releases from the most respected brands to separate diamonds from the rest.
In the next 5 minutes, you'll get to know how I'd choose the best laptop for GoPro editing if I'd need to buy one right now and what are 3 best laptops that will handle your GoPro footage as it was no big deal.
I'll start off with my reasoning behind the requirements for a GoPro laptop.
So what are we looking for?
Major requirement

High-end processor

Your processor will be doing most of the heavy lifting when it comes to video editing. In some cases, graphics cards can assist your processor, but to a very limited extent. Above all, you'll see the best results by investing in a better processor.

Processor suggestions:
| | |
| --- | --- |
| Low-end | i7-6500U, i7-4600U, i7-5500U, i5-6300HQ |
| Mid-range | i7-6700HQ, i7-4710HQ, i7-4720HQ, i7-5700HQ |
| High-end | i7-6820HK, i7-4870HQ, ported desktop CPUs as i7-6700K |
You probably noticed that I heavily lean towards latest generation Intel Core Skylake processors. That is due to their improved graphics performance (APU). You see, if you'll decide to connect an external monitor, very likely it will be handled not by your beefy dedicated graphics card but by Intel's own graphics chip which sits within the processor. Therefore, if you want to have a smooth 4K video preview, 6-th generation Intel processors are measurably superior to their older counterparts.
Major requirement

CUDA Graphics card

Specific graphics card requirements can change wildly depending on the software you'll be using to edit you GoPro footage.

Professional software such as Adobe Premier (via CUDA), Sony Vegas (via OpenCL) can take full advantage of a new dedicated graphics card. That speeds up rendering and shortens video preview times which results in a much desired snappy workflow. Meanwhile, most hobbyist software including GoPro Studio editing software only occasionally can find any use for a fast graphics card (GoPro Studio uses it only for H.264 decoding). As you can guess, any laptop in this list is also the best laptop for GoPro Studio for its price. And anyways, GoPro Studio kind of sucks…

Also, GPU-assisted rendering does not matter much when working with a Full-HD footage. Please do not be fooled by Premier benchmarks for non-real-life projects demonstrating the power of hardware acceleration. Many effects and especially 3rd-party plugins couldn't care less about your graphics card. Taking all of that into consideration, all main benefits of a good graphics card start to take off when you get past 1080p, especially when you reach a 4K resolution.

In conclusion, if you own a 4K camera like GoPro HERO4 Black – high-end laptop with a dedicated graphics card will pay off tremendously in saved time. But most of us still using older GoPros or GoPro HERO4 Silver/Session it's a no biggie and can be skipped in favor of saving 200-400$ for a larger hard drive. Hell, that's almost enough money to buy a 4K GoPro.

After the dust settled, these are the guiding requirements for a graphics card:
| | |
| --- | --- |
| Low-end | Integrated graphics card |
| Mid-range | Nvidia 960M or equivalent* |
| High-end | Nvidia 980M, Nvidia Quadro, Nvidia FirePro |
*I would prefer 965M as it has 2x CUDA cores and OpenCL support over 960M
Major requirement

At lot of memory
| | |
| --- | --- |
| Low-end | 8 GB |
| Mid-range | 12 GB |
| High-end | 16 GB or up (DDR4 preferably) |
Major requirement

Solid State Drive

An SSD is a life-saver for any type of video editing. Even if you start off small (250GB), you'll already reap the benefits. And when you move further up the SSD ladder there's so much more you can get out of it.
| | | | |
| --- | --- | --- | --- |
| Low | 250 GB SSD | 1 TB HDD | SSD for your system and sofware |
| Mid | 500 GB SSD | 1 TB HDD | Faster video previews, FULL quality playback, fewer dropped frames |
| High | 500 GB – 1 TB SSD | Multiple hard drive slots; preferably PCIe SSD; RAID support | Faster rendering, working with multiple projects |
Minor requirement

Bright and vivid screen

Screen quality is a lot more difficult to grasp compared to other more straightforward hardware.

But since it's an important requirement if you're looking at mid/high-end computers, we'll have to find a way to measure it.

Without further ado, these are the exact display requirements:
At least Full HD resolution
IPS Panel (or Wide-Angle equivalent)
Good average brightness (300 cd)
Good contrast (800:1)
Satisfactory color space (80%+ sRGB)
Matte finish (optional)
4K resolution (optional)
Oh, and a memory card is also mandatory. I check that the all 3 laptops that reached this stage of the article definitely have them.
3 Best laptops for GoPro video editing
1
i7-6700HQ
|
960M 2GB
|
16 GB
|
1 TB HDD
|
15.6″ 1080p IPS Matte
|
Good brightness, contrast and color gamut
The first laptop from this trio is head and shoulders ahead other sub-1000$ laptops.
It has enough of memory and computing power for performance hungry video workstations like Adobe Premier (Elements), Sony Vegas and Adobe After Effects.
To add to that, you also get Nvidia GTX 960M graphics card which can make more than a dent in your preview and rendering times. It packs whopping 640 CUDA cores and is comparable to the best mobile GPUs on the market. It might not beat them in a straight fight, but it sure is a lot closer to them than to integrated graphics.
The screen is also one of the better ones you can find in this price range. Its matte finish also helps to minimize those annoying glares that drive me insane on any sunny day.
Though, it is missing one important part – SSD drive.
But you can easily add an SSD in its free M.2 slot! Since the slot is in 2280 form factor, any of Samsung 850 EVOs would be a perfect fit. At the time of writing this, Samsung 500 GB SSD for 160$, a screwdriver and a small screw is all you need to add some serious muscle to this Asus. But if you're on a VERY tight budget – there's also a 250 GB SSD for 80$. And don't worry if you haven't ever opened a laptop before – these particular M.2 upgrades are ridiculously easy to pull off. One VERY IMPORTANT thing to note – this laptop supports SATA over M.2 and not NVMe! The motherboard has an AHCI controller which is only for SATA interface. The 850 EVOs I've linked are using M.2 SATA interface so you should be fine. Don't end up being one of the those people that purchased a more expensive NVMe models and were left with a non-working SSD.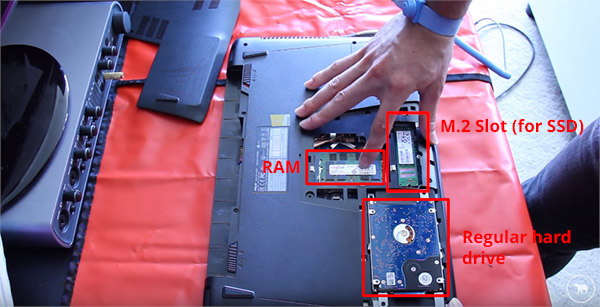 View on Amazon
2
i7-6700HQ
|
960M 2GB
|
16 GB
|
512 GB SSD + 2 TB HDD
|
15.6″ 1080p Wide-Angle
|
Average brightness, good contrast and color gamut
This 15.6″ laptop has very similar specifications to the ASUS Republic Of Gamers model. Therefore, I will not cover only their differences.
It has the same great performance as ASUS model but with the plus of having an SSD already installed and configured to be the boot drive. Hooray!
But this laptop is also great if you need A LOT of storage. With most laptops, you'll need to buy hardware upgrades or an external hard drive to match what this notebook has out-of-the-box. 512 GB SSD is enough for your systems, your software and probably some often used footage and the current project you're working on. Meanwhile, 2 TB hard drive will be your life-saver when your SSD starts to overflow.
Now, it's not a 5400 RPM hard drive, which is a standard for laptops as it requires less power, but it comes at a cost. This means you should avoid using multiple footage sources from your HDD at the same time. If you do – that's not the worst thing in the world – you'll simply have to some dropped frames in your video preview (but not in your final rendered video, of course).
The screen on this laptop is also good. But it comes with one caveat – no IPS panel. Usually, that would indicate a serious drawback, but since I've checked the actual brightness/contrast/color gamut – it's not that bad. It seems that MSI just added their own version of IPS (instead of paying LG licensing fee for "IPS" brand/technology).
View on Amazon
3
i7-6820HK
|
970M 3GB
|
16 GB DDR4
|
2×512 GB M.2 (RAID0) + 2 TB HDD
|
17.3″ 1080p Matte-type
|
Good brightness, contrast and color gamut
Finally, the 3rd laptop in this guide has all the best parts of the previous 2 models.
What is more, it has a faster processor and a better graphics card with more dedicated memory. Just beware that it weighs considerably more than 15.6″ models – it's a large 17.3″ laptop, after all.
It also passes all the screen tests with flying colors. I might not recommend it if your job depends on exact color matching – laptops can't match external monitors in this area, but this MSI GT72 still dominates when it comes to a well-rounded best laptop for GoPro video editing.
The best part about these upgraded models is the wide array of options you get. For example, if you want that much storage (I'm talking about 512 SSD + 1 TB HDD) – you can get a 200$ cheaper version right here. There're 12 different variations of this laptop to match your needs and wallet.
View on Amazon
---
List of Best Laptops for GoPro Editing
---
Comparison spreadsheet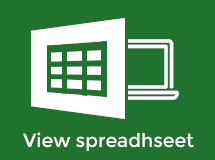 And for dessert, I present to you the spreadsheet I compiled to compare 91 laptops to reach these 3 best picks.
You can get it right here.
And that's all folks!
Please let me know if you have any questions and don't hesitate to share your opinion on editing GoPro videos down below. Happy traveling!