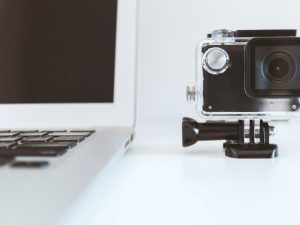 If you're looking for a great way to document your adventures, you can't go wrong with a GoPro. But, capturing footage of your exploits is only half the fun. To relive and share those incredible moments with your loved ones, you need to edit your videos. With so many video editing software options, which one should you choose? More importantly, which laptop would give you the best experience for GoPro video editing?
As someone who has been editing GoPro footage for years, I understand your pain. But don't worry, because in this guide, we'll go over all the specs and requirements necessary to choose the best laptop for GoPro video editing. We'll look at various laptops and their specs to make sure you can get the job done without any lag or stuttering. And yes, it doesn't matter whether you're a beginner or a pro, we've got you covered. So without further ado, let's dive in!
The best processor for Go Pro video editing in 2022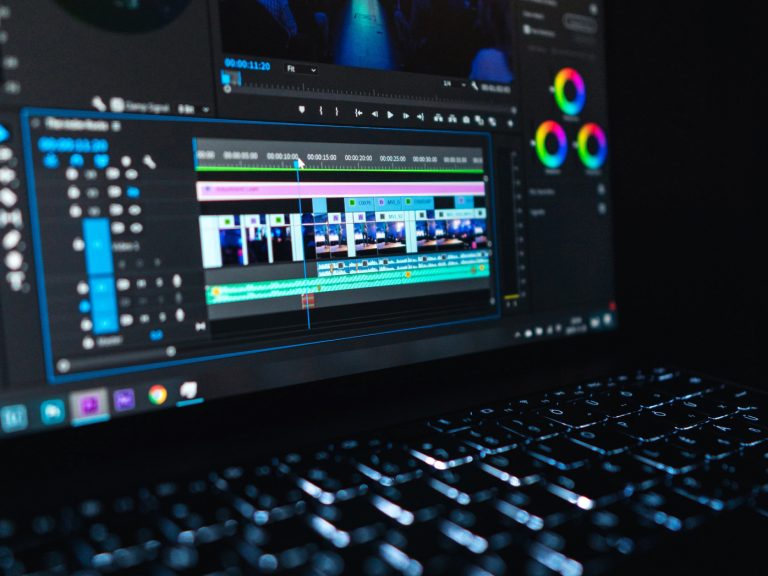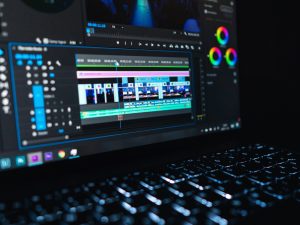 It's now been almost a year since Apple's M1 system-on-chip module hit the market, and AMD has managed to capture a sizable chunk of the CPU market with its 6th generation Ryzen processors. However, Intel's 13th-gen processors are still yet to reach laptops; their latest model is the 12th generation. Both Apple and Intel have adopted the hybrid performance/efficiency core design (based on big.LITTLE). This means that while they offer excellent single-core performance, you're not going to get top of the line multi-core performance; this makes them a good choice if you need a laptop with good battery life.
When you're looking for the best possible processor for Go Pro video editing, it's important to keep in mind that you'll be dealing with 4K footage at least. If you need to edit footage shot at 4K 120 FPS, you'll need to go beyond a mid-range processor and look at more powerful hardware. If you want top of the line performance, you should look for an Apple M1 Pro or an H-series processor from AMD or Intel. Keep in mind though, that higher-end processors will produce more heat and require more cooling, so be sure to get a laptop that has good cooling if you go down this route.
To determine which processor is best for video editing, benchmarking is a must. We recommend using Cinebench R23 as it's one of the most popular benchmarks when comparing general performance. Media Encoder benchmark scores are also useful, though they might not give you an accurate picture due to Intel Quick Sync being used in certain scenarios.
Now, let's take a look at what to expect from different price ranges. If you want to go as low as possible, you can get a decent processor for around $300. At this price range, we recommend either an Intel i5-1240P or a Ryzen 5 6600U. If you're looking for something more powerful, we suggest considering an Intel i7-12650H or a Ryzen 7 6800H; this should be enough for editing standard 4K footage without any issues. For those looking for the very best performance, Intel's i9-12900H and AMD's Ryzen 9 6900HX are the way to go; however, these are on the pricey side.
To sum it up, if you're looking for a processor for Go Pro video editing, there's no one-size-fits-all answer. However, with some benchmarking and careful consideration of your needs and budget, you can find the right processor that will allow you to edit your videos with ease.
Picking a good graphics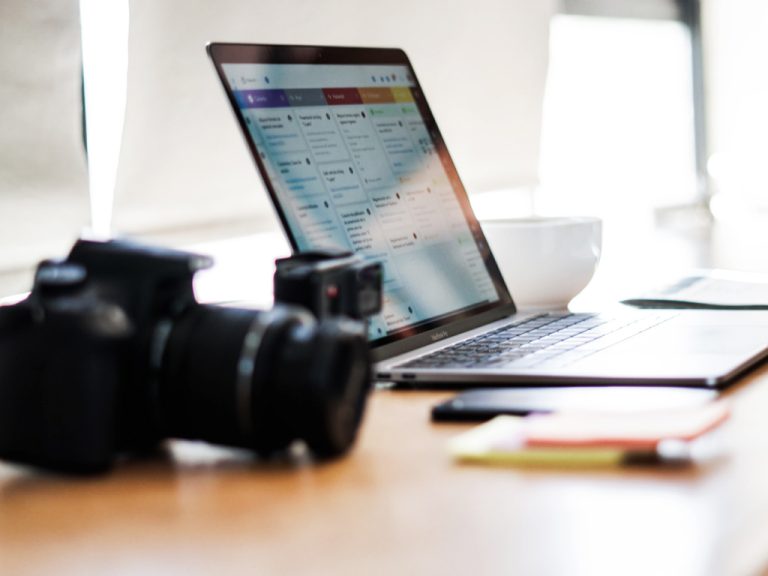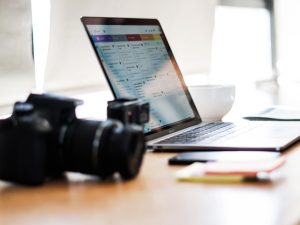 With the ever-evolving GPU market, it can be difficult to decide on the right laptop Graphics card for Go Pro video editing. With Nvidia dominating the market, the RTX 30 series is the current standard for laptop GPUs, with the 40 series due to hit the market in 2023. Desktop GPUs are now more power-hungry and that gap has widened in recent years, but Nvidia's Max-Q label has been discontinued and power consumption is now determined by the laptop manufacturer.
Integrated graphics chips should only be used for hobbyist editing and anyone looking for professional options should get a dedicated GPU. Video editing applications heavily depend on a dedicated graphics card and thus a dedicated chip is practically mandatory for PC laptops. To decide on the best GPU specs, look at the laptop's model name and its benchmark scores in 3DMark and encoding/decoding times with various codecs such as H.264, H.265 and AV1.
When shopping for a laptop, consider the budget constraints – gaming laptops tend to be pricier with weaker CPU/GPU combos but offer better components if you're willing to spend more money. To help you decide on the right GPU for Go Pro video editing, we've put together a table of recommended GPUs with their median/average laptop prices based on PCMark benchmark scores.
Minimum: RTX 3060
Recommended: RTX 3070; RX 6800M
High-end: RTX 3080
| GPU | PCMark 10 Score (points) | Average Laptop Price |
| --- | --- | --- |
| RTX 3060 | 5134 | $1,200 |
| RTX 3070 | 5973 | $1,500 |
| RTX 3080 | 6893 | $2,400 |
| RX 6800M | 6242 | $1,900 |
How to choose the right memory for Go Pro video editing?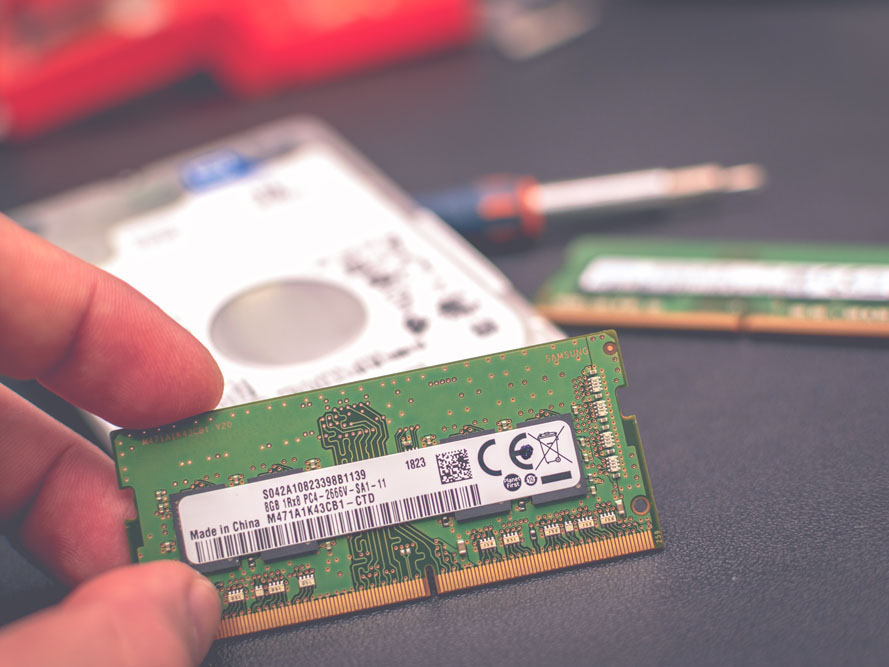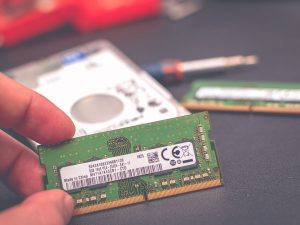 The minimum amount of RAM you should look for when buying a laptop for video editing is 16 GB, but for professional work 24 GB or more is recommended. For extremely demanding projects, such as those requiring 8K RAW files with deep color depth, you might want to look for laptops with 32 GB or more of RAM.
At the moment, laptops come with DDR4 or DDR5 RAM. While DDR5 RAM offers a slight performance boost over DDR4, it is still quite expensive and not worth the extra cost unless you are dealing with 4K footage regularly. If that's not the case, then the extra cost of DDR5 isn't really worth it – stick to DDR4.
To help you decide on the amount of RAM you need, here is a table that lists the recommended RAM amounts based on laptop price range:
| Price range | Recommended RAM |
| --- | --- |
| Low-end | 16 GB |
| Mid-range | 24 GB |
| High-end | 32 GB |
Deciding on a storage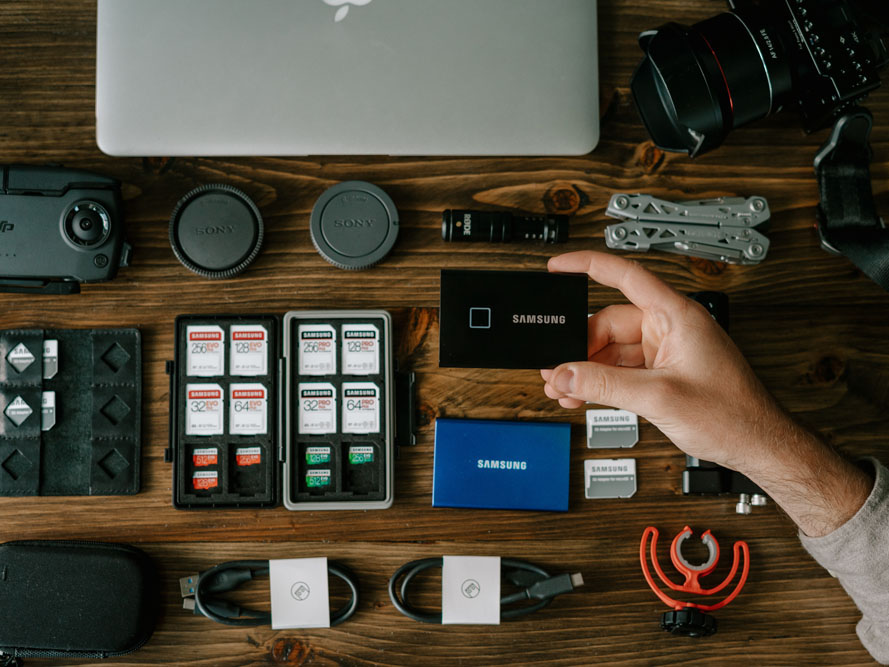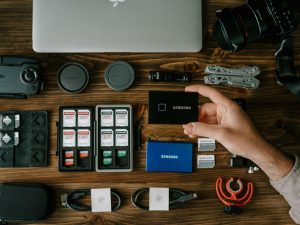 The storage market has changed significantly in the past couple of years. Gone are the days of HDDs and even SATA SSDs – nowadays, PCIe M.2 (usually NVMe) SSDs are the standard. Most budget laptops (<$900) come with 500 GB of storage, while mid-range ones will usually offer 1 TB and high-end ones (~$2k+) usually feature 2 TB.
Video editing is one of the few areas where storage performance still matters and the requirements are measured in TBs, not GBs. For most users, a single NVMe SSD will be more than enough for all their projects. However, if you have a lot of open projects or want to keep them open for days on end, consider getting two drives – one for the OS and applications and another one for your project files. When choosing an SSD, make sure to check the benchmarks if possible – if there's 0 information on the SSD model, that's a red flag. Additionally, having plenty of USB ports (4+) allows for external storage if necessary.
When it comes to the recommended storage configurations for video editing laptops, the minimum requirement is 1 TB and an upgrade option. For the most reliable performance, we recommend 2 TB of storage and a 4 TB setup with an external drive for the high-end range. Take your time to compare models and research the specs to get the best bang for your buck – don't settle for less than you need!
How to choose the right display for Go Pro video editing?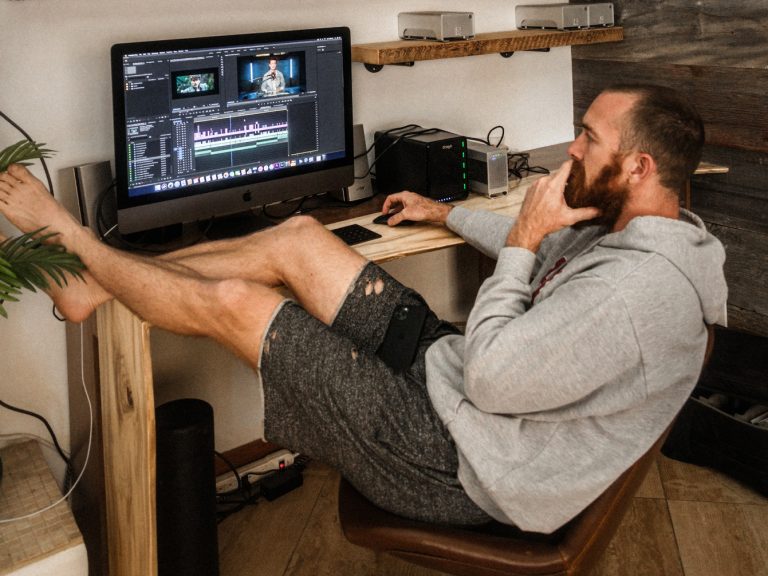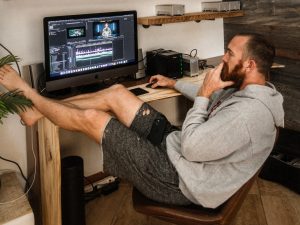 When it comes to video editing, the laptop display can be a make or break factor. You want something with good color accuracy, brightness, and contrast for optimal performance. So what type of display should you go for, and what specs should it have? Let's take a closer look!
The first thing to consider is the display size. The more area you have to work with, the easier it will be to edit your footage. Most 15-inch and larger laptops now come with 4K resolution displays, though some high-end models may even offer mini LED or OLED options. Meanwhile, smaller laptops like 13.3 inches usually feature Full HD resolution.
When it comes to panel types, you want to make sure to get an IPS or IPS-level screen at the very least. These provide superior color accuracy and clarity, making them ideal for video editing. You could also consider OLED displays, though they are still quite niche and expensive.
Other display features such as refresh rate may also come in handy. If you're into gaming and streaming, a high refresh rate will come in very handy. Lastly, if you're looking for a budget-friendly option, you may find some TN panels. However, these are not suitable for professional video editing due to their lower quality.
When it comes to color accuracy, you'll want to look for displays with at least 300 nits of brightness and 90% coverage of the Adobe RGB color gamut. This should cover most of your needs. If you're looking for something a bit more advanced, consider investing in an IPS mini LED or OLED panel with 400 nits of brightness and 95% or more of the P3 color gamut.
At the end of the day, the right display will depend on your budget and usage preferences. A minimum of 300 nits and 90% Adobe RGB should suffice for casual video editing, while high-end users can go for mini LED or OLED panels with 400 nits of brightness and 95% or more P3 color gamut coverage.
5 Best Laptops for Go Pro video editing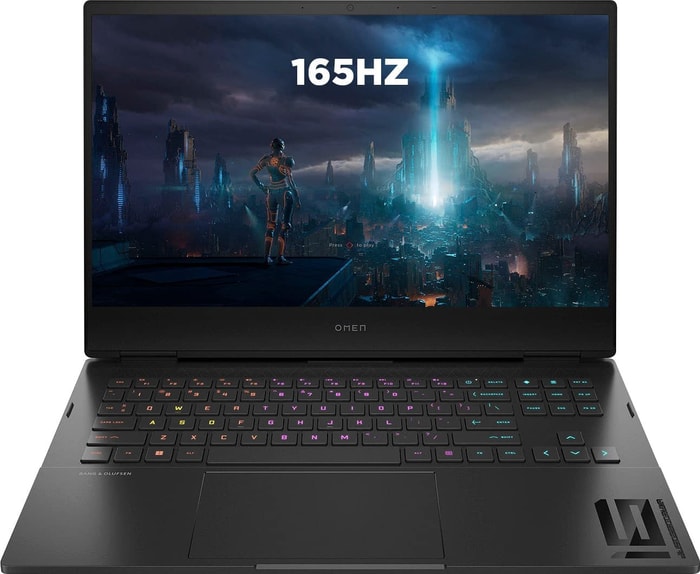 $730
i7-12700H
|
RTX 3060
|
16 GB RAM
|
1000 GB SSD
|
16.1″ IPS; 2560x1440
|
Go Pro video editing laptop
Pros
Superb processor (i7-12700H)
Awesome graphics card (RTX 3060)
Terrific display (16.1 IPS)
Terrific memory amount (16GB)
Alternatives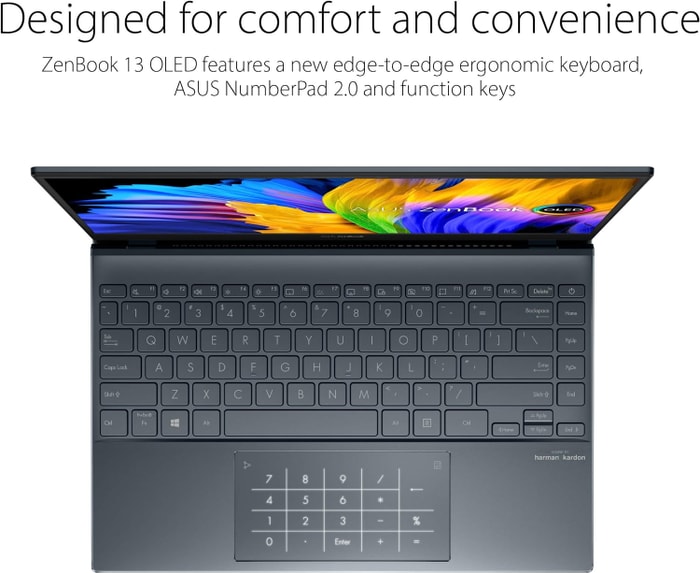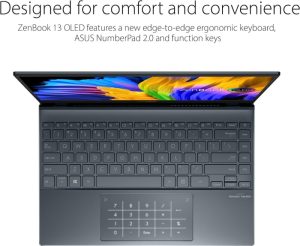 $730
Pros
Sleek, lightweight frame
Powerful overall and gaming performance
Cons
Weak speakers
Display could be brighter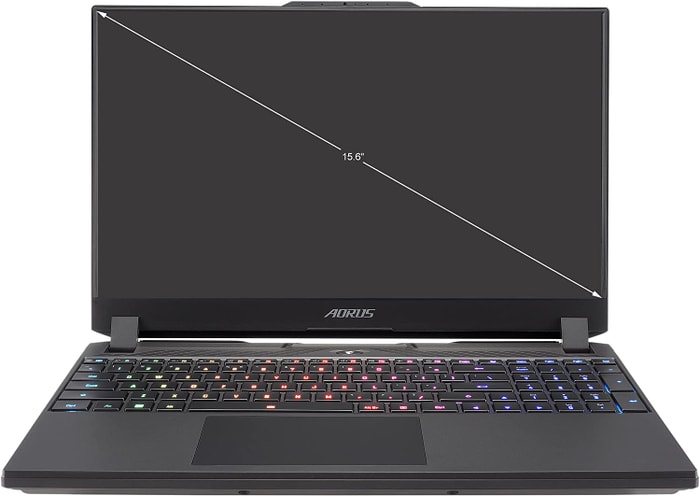 $1,600
i7-12700H
|
RTX 3070 Ti
|
64 GB RAM
|
2000 GB SSD
|
15.6″ IPS-level; 2560x1440
|
The GIGABYTE AORUS 15 XE4 is a power-packed laptop for Go Pro video editing.
Pros
Impressive 165Hz panel
Wide colour gamut
PCIe 4.0 SSDs
Solid battery life
Cons
High power usage at idle and low load
No card reader
Only one USB-A port
Summary
The Aorus 15 XE4 is a high-performance gaming laptop with impressive speed and responsiveness, making it an excellent option for Go Pro video editing. Its bright, wide-colour gamut 165Hz panel and PCIe 4.0 SSDs are perfect for handling high-resolution videos.
Reviews
Alternatives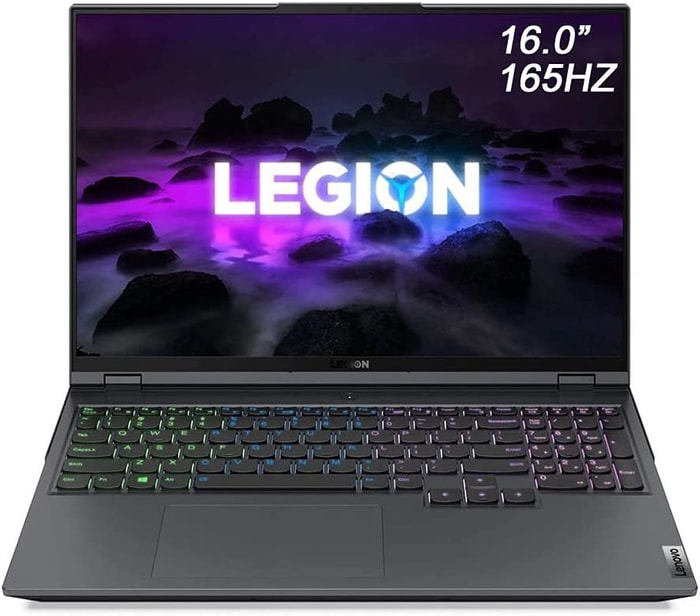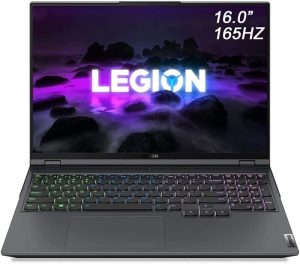 $1,600
Pros
Excellent CPU and GPU performance
Bright and high-quality display
Cons
Limited SSD storage
Bulky chassis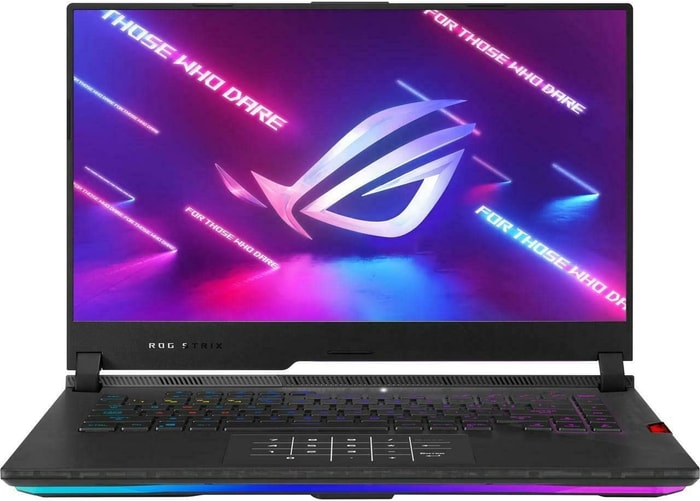 $2,310
Ryzen 9 5900HX
|
RTX 3080
|
64 GB RAM
|
4000 GB SSD
|
15.6″ IPS-level G-Sync; 1920x1080
|
ASUS ROG Strix Scar is a powerhouse laptop for Go Pro video editing, but with a few limitations.
Pros
Fast Wi-Fi 6E
Wide color gamut coverage with Dolby Vision support
Unhindered Core i9-12900H and RTX 3070 Ti performance
Cons
Limited display angle
High heat and noise emissions under load
Subpar battery backup
Summary
The ASUS ROG Strix Scar 15 G533 is a top-performing laptop that can easily handle Go Pro video editing with its Core i9-12900H and RTX 3070 Ti. However, it has some downsides like limited display angle, high heat and noise emissions under load, and subpar battery backup.
Alternatives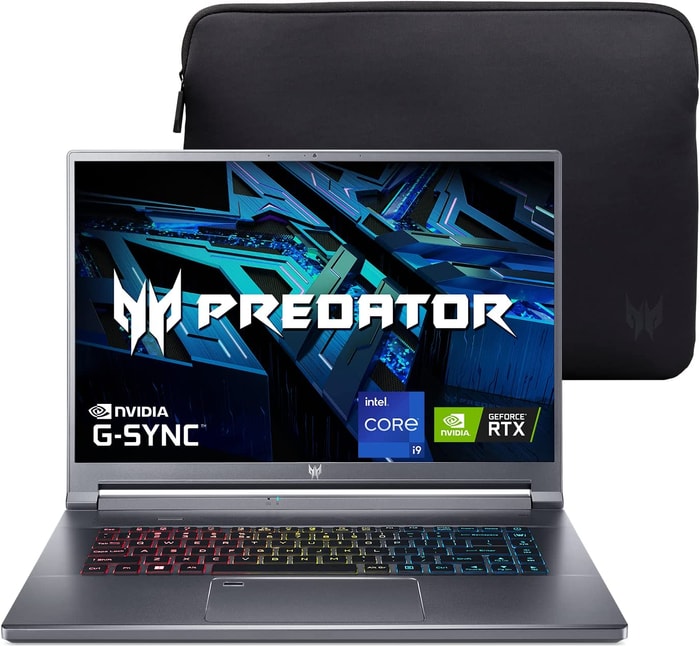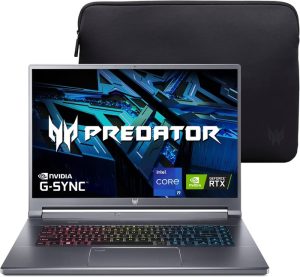 $2,500
Pros
High performance capabilities
Excellent, bright 240-Hz display
Cons
Soldered-in RAM
Inaccessible SSD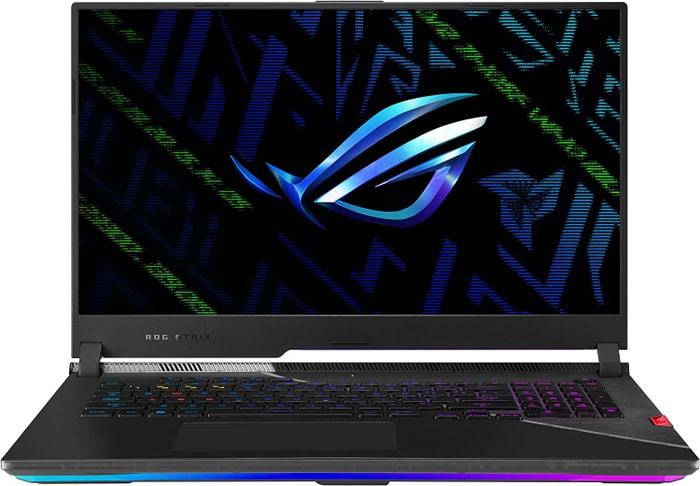 $3,800
i9-12950HX
|
RTX 3080 Ti
|
32 GB RAM
|
2000 GB SSD
|
17.3″ IPS; 2560x1440
|
ASUS ROG Strix Scar G733CX-XS97: A Powerful Gaming Laptop with Great Display, but Inconsistent SSD Performance
Pros
Good QHD panel with 240 Hz
High and stable gaming performance
Extensive case illumination
TB4, Wi-Fi 6E, and PCIe 4.0
Summary
The ASUS ROG Strix Scar G733CX-XS97 is a high-end gaming laptop with top-of-the-line hardware, including the Core i9-12950HX, GeForce RTX 3080 Ti, and 240-Hz QHD display. It offers excellent gaming performance and extensive case illumination, with relatively quiet fans while gaming. However, it has inconsistent SSD performance, electronic noises, and comes with an additional premium for the HX CPU that might not be worth it for some users.
Alternatives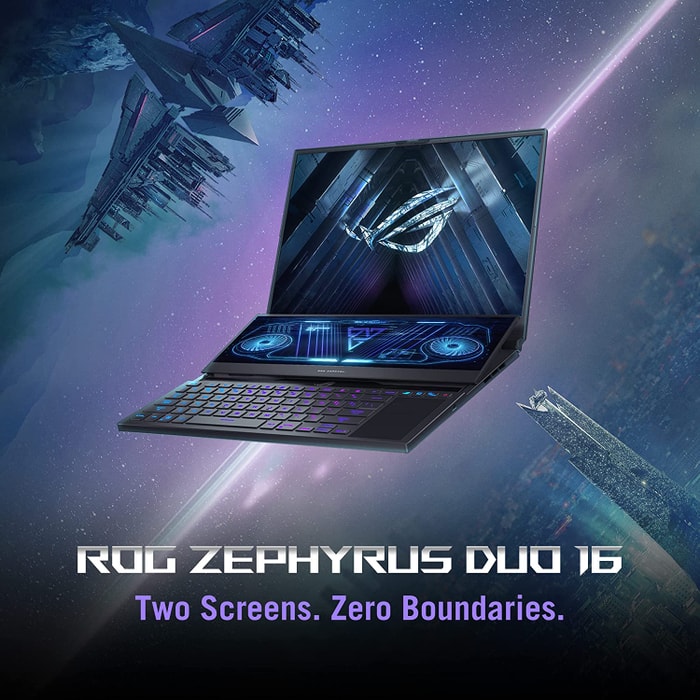 $3,820
Pros
Impressive dual-screen design
Blistering gaming performance
Cons
Expensive
Poor battery life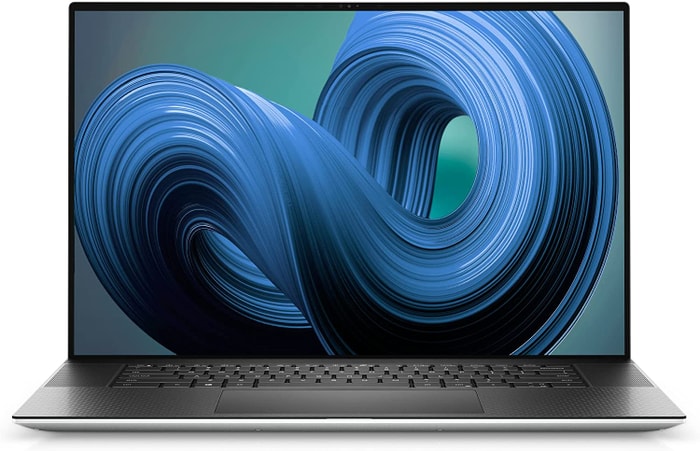 $5,600
i9-12900HK
|
RTX 3060
|
32 GB RAM
|
6000 GB SSD
|
17.3″ IPS HDR; 3840x2400
|
The Dell XPS 17 9720 is an excellent option for video editing, but the graphics performance and cooling system could use some improvement.
Pros
Excellent 4K display with AdobeRGB
High-quality case
Thunderbolt 4 PCIe 4.0
High system performance
Cons
Lower graphics performance than the predecessor
Performance not completely stable under combined load
Not Wi-Fi 6E compatible
720p webcam
Summary
The Dell XPS 17 9720 features an exceptional 4K display with AdobeRGB, high-quality case, fast card reader, and Thunderbolt 4 & PCIe 4.0. However, the laptop's cooling system is slightly weak, and the graphics performance has been reduced compared to its predecessor.
Alternatives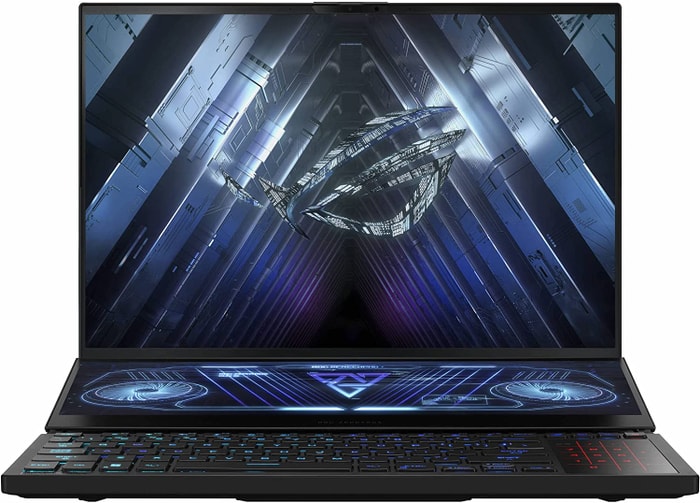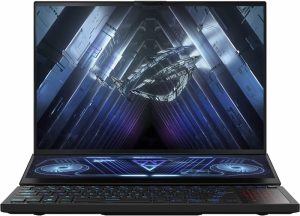 $7,500
Pros
Impressive gaming performance with GeForce RTX 3080 Ti GPU and Ryzen 9 CPU
Refined two-screen layout
Cons
Expensive, especially as configured
Awkward keyboard and touchpad layout
Table of the Best Laptops for Go Pro video editing