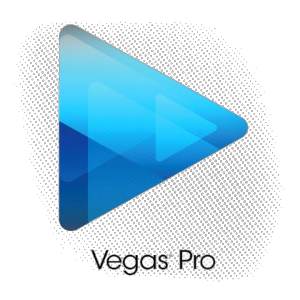 Whether you've been video-editing for awhile or you're just starting out, you're here because you want to find the best laptop for Sony Vegas. One thing you need to know if you want a laptop for video editing is that you aren't going to find much at budget prices. If you are experienced at video editing, some of this information may be old news, but if you're a beginner, you might also find some useful information on video editing and how it works. Either way, I hope you find some good information on choosing the best Sony Vegas laptop.
Major Requirements
Processor
For any graphics project, whether live-streaming or movie-making, the processor is key to getting everything to work together smoothly. If you have a slow processor or one that can't handle the demands of multi-threading required in video editing, you're likely to be very disappointed in the outcome. For this reason, you want a CPU that performs quickly and has a multi-core to handle multi-threading easily.
At the very least, you'll need a 2 GHz processor with multi-core for the extensive multi-threading you'll need to do. The ideal is 8 core in order to handle 4k. If you're not familiar with 4k, it is the latest display standard, having four times the pixels of 1080p. Right now it's still fairly new, but will likely soon be the standard, so it's good to be prepared for it.
The laptops listed in the 2nd half of the article all have at least a quad core and 2 GHz CPU (and all but one are at least 3.5 GHz).
Graphics Card
As video editing gets more advanced, the need for clear graphics becomes more important. As mentioned before, 4k is becoming the new standard to aim for and as such it requires a better standard of video support. While an integrated graphics card may be enough for the most basic video editing, having a dedicated graphics card will be a much better fit. The Vegas Pro producers recommend 512 MB of RAM as a minimum but at least 1 GB for 4K video. Now, that's definitely not enough – I recommend at least 2GB for a budget machine and 4 GB for everything else.
A dedicated card will speed up render time and allow for a better visual display while working. It does this through GPU acceleration. For a good explanation of GPU acceleration, check out this NVIDIA page. (It also has an amusing video demonstration) What is recommended is the most current NVIDIA or AMD GPU.
If you're a student, you don't need to think much more about that – get a laptop with something like GTX 1060 and you'll be set. For professionals, Nvidia GTX 1070 and GTX 1080 would be more optimal.
Memory
Hand—in-hand with the processor and the graphics card, the best laptop for Sony Vegas will have a good amount of RAM. You can't ever have too much RAM. If you're working in 4K processing, you'll want at least 16 GB RAM in order to hold all the work being done for immediate access. In any case, a minimum of 8 GB RAM is recommended.
Storage
Video editing requires extensive, reliable storage and ready access to storage. For that reason an SSD drive is essential for the resource requirements that video editing demands. It's possible to get by with less (one of the laptops listed doesn't have SSD), but for 4k, you really need to go for SSD. An alternative to SSD is a multi-drive RAID set-up, a little less usual for a laptop, but not impossible, but also not the best solution. It's definitely not recommended to combine the SSD and HDD in a RAID setup as that is only as fast as your fastest drive.
A couple of things to remember with video storage, you need to have enough storage to hold all your assets, and at the same time have ready access to those assets which is what makes the SSD a good solution. Barring an SSD, it's possible in some circumstances to add an additional drive which can speed things up. This video from the youTube channel of a professional video editor gives a little bit more information on using SSDs for video editing.
What's recommended is a minimum of 500 Mb HDD and that's just for program installation. For optimum performance, you'll want a 500 GB SSD and 1000 GB HDD.
Minor requirements
Display
While you do want a good display to be able to get an idea of the output of your editing work, it shouldn't be the first thing you look for when trying to find the best Sony Vegas laptop.
A 4k monitor would be ideal, allowing you to see the work you are doing at its best, but it isn't a major requirement. You do want at least full HD, a decent size screen for seeing all the different aspects of video editing and reasonable brightness and contrast. IPS for wide angled viewing helps, while a matte finish which reduces glare would be a nice perk.
Other requirements
Some other requirements to consider as you're setting up your Sony Vegas laptop are the available ports and what kinds of peripherals you will want to use. Some of these peripherals could be audio recording equipment, both video and still cameras, external cooling, external monitors and additional hard drives. Knowing what of this equipment you need to set up with your laptop will let you know the kinds of ports you'll need to have.
A comfortable keyboard makes the life of any computer user better, but considering the shortcuts needed for video editing, it might seem more a requirement than you'd think.
I'll touch upon some of these requirements as I discuss the laptops below.
The Laptops
1
i7-6500U
|
R7 M370 2GB
|
8GB RAM
|
500 GB HDD
|
1920×1080
I wouldn't recommend this laptop for someone who has been doing video editing for awhile, but if you're just getting started and you're needing to stick to a budget, this laptop could be a reasonable solution. It has a comfortable keyboard, and the AMD GPU, while lower end, is still acceptable. Storage could be better, but you could always swap to SSD at some point. Memory, too, can be added if needed.
(As an aside, crucial has a great tool to determine if your laptop is upgradeable. )
2
i7-6700HQ
|
960M
|
16GB RAM
|
1000 GB HDD (hybrid)
|
1920×1080
Not quite budget end, but still reasonable in price, the Dell Inspiron has an Intel 6th generation quad-core CPU, which, while not the top, is pretty close. The amount of RAM at 16 GB is exactly what you want and the NVIDIA GeForce dedicated graphics card performs nicely. Where it falls down is in storage. The 1000 GB HDD should be sufficient to hold your files and the program, but the 8 GB SSD could definitely be better. On the plus side, the SSD is upgradeable. The display could also be better as it is low contrast and isn't recommended for retouching or color grading.
3
i7-6700HQ
|
960M 4GB
|
16GB RAM
|
120 GB SSD (PCIe) + 1000 GB HDD
|
1920×1080
The Asus is step-up from the previously listed laptops as it has a bit more storage with SSD access through PCIe. It still holds only enough space for the program and assets but is also fully upgradeable. The manufacturer has included a slide off panel which will allow for easy replacement of hard drive, memory and SSD. On the plus side, it allows wide angle viewing with IPS and has good contrast. The matte finish makes it easier on the eyes generally. You might want to consider an external air conditioning unit with this one, though, as it heats up quite a bit during the rendering process.
4
i7-6700HQ
|
1070 8GB
|
16GB RAM
|
250 GB SSD + 1000 GB HDD
|
1920×1080
This laptop takes your video editing experience to the next level and it's price reflects that. The processor is the same as the previous two laptops, but it's NVIDIA GeForce GTX dedicated graphics card brings the performance up a notch with G-Sync display technology and 8 GB of VRAM. G-Sync is a technology which synchronises display and GPU refresh rates. The cons for this laptop are the poor audio speakers and the increased heat during maximum usage. Having additional cooling should solve the heat problem. You also have the option of adding your own speakers.
5
i7-6820HK
|
1070 8GB
|
64GB RAM
|
500 GB SSD (PCIe) + 1000 GB HDD
|
1920×1080
This last ASUS is top of the line and its price reflects that. But if you're aiming for a prime machine and have the funds, this laptop could definitely meet your needs. Its unlocked CPU allows for overclocking as does the RAM. This article at Velocity micro explains a bit more about overclocking. With 64GB of overclocked RAM, you should have no problem running Sony Vegas while running other programs as well, which could allow for easy asset swapping if needed. The PCIe NVMe 512 GB SSD moves really fast also, so file access shouldn't ever be a problem. And, while the display is awesome, there are also plenty of ports for adding your own displays, including HDMI 2.0, Display Port, mini Display Port and USB 3.1C with Thunderbolt III drivers. There is one drawback, though. At 9.5 pounds this is a heavy machine for a laptop.
Table of Best Laptops for Sony Vegas
So, there you have it, the choice for the best Sony Vegas laptop is now up to you. And if you are just starting out, there are plenty of youTube videos and tutorials out there you should be soon up to speed. A good start is this article on Lifewire.