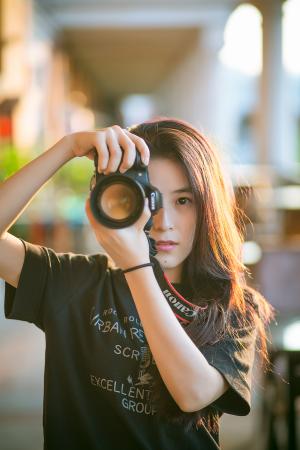 Whether you want to become the latest Twitch sensation, or you just want to become a Youtube star, vlogging is one of the coolest things about this ever-connected world of ours. As an aspiring vlogger, I know that you can't just go out there and become the newest vlogging star, so I decided to put together this guide that will review some great machines so that you can find the best laptop for vloggers.
So What Exactly is Vlogging?
Vlogging simply stands for video blogging. Clear and simple. Some vloggers are gamers and some vloggers are just web journalists and personalities who have drawn their own audiences to their page for whatever reason. One thing is important for any vlog to get off the ground – you simply have to have the right equipment. You can have a dedicated desktop, but to have a bit of mobility, it's best that you search for a good laptop for video bloggers.
Tools of the Trade
Good Microphone
If you are going to communicate with your audience, you'll need a dedicated microphone so that they can hear you. A mic is actually much more important than a camera because there are tons of vloggers out there who simply share their screens with their audience, but without a mic, there's simply no personality. Some of the products that I'll be covering in the guide actually have great on-board microphones, but if you're serious, you'll need a dedicated microphone,
Camera
While you might think that a vlogger cannot survive without a dedicated camera, this is not always the case. Sometimes, a laptop or a smartphone with a good webcam can be all you need to start off.
2.0 Mpix webcam is a good starting point.
Good Lighting
This may not always be excellent, especially if you have a travel vlog where you spend a lot of time on-location in darker areas, but always try to manage the lighting environment of your vlogging sessions. Fortunately, there are a plethora of lighting options for those who are looking to provide a studio-quality lighting experience in their vlog posts.
Lightweight laptop for vlogging
The best laptop for video vloggers who want to travel a bit is one that has a lightweight form factor. Certain laptops that are on the market today are really heavy, which really can be unfortunate for a vlogger who has to carry their vlogging rig with them to various locations. Considering this, you should really shoot for a machine that's easy to carry from shoot to shoot, especially if you'll be traveling a lot in your vlogging.
Here's what you should expect depending on their size:
| Laptop size | Lightweight | Average | Heavy |
| --- | --- | --- | --- |
| 10″-12.5″ | 2.2 lbs (1.0 kg) | 3.0 lbs (1.35 kg) | 3.4 lbs (1.5 kg) |
| 13″ | 2.6 lbs (1.2 kg) | 3.3 lbs (1.5 kg) | 3.7 lbs (1.7 kg) |
| 14″ | 3.5 lbs (1.6 kg) | 3.9 lbs (1.8 kg) | 4.7 lbs (2.1 kg) |
| 15.6″ | 4.8 lbs (2.2 kg) | 5.4 lbs (2.4 kg) | 6.0 lbs (2.7 kg) |
| 17.3″ | 6.0 lbs (2.7 kg) | 7.8 lbs (3.5 kg) | 9.0 lbs (4.1 kg) |
Good Processor
For those who are planning on editing their videos, I always recommend a stronger processor; this way, you can run your edits quickly and easily without worrying about overtaxing your laptop.
TL;DR
If you're not heavily editing (GoPro) videos – Intel Core i5 processor is enough.
If you need a laptop for editing your vlogs – any Intel Core i7 is a good choice. If you need a better battery life – go for i7 U-series CPU (i7-6500U, i7-7500U), but if you don't care about battery life and you want the best performance – processors like i7-6700HQ, i7-7700HQ are the best picks.
Space
Let's start from the best case scenario – a large 1TB SSD and optionally up to 2TB HDD. It's usually found in larger and expensive laptops.
Price
SSD
HDD
$400
120 GB
1000 GB
$650
250 GB
1000 GB
$1,000
500 GB
1000 GB
$1,500
500 GB
2000 GB
$1,500+
500 GB SSD + 1000 GB HDD
As mentioned, HD video takes a lot of space, so you might need an external drive in order to not quickly fill up the hard drive of your new vlogging machine. If you don't want uploads and downloads to take forever, you should try and get a drive that's USB 3.0 compatible so that you can quickly send your work where you need it. As a general rule, I'd recommend a dedicated external hard drive because they can hold more for less, but if you have the money to spend, there are one terabyte key drives on the market today that can hold a huge amount of footage.
1
i7-6500U
|
Radeon R5 M335 Graphics
|
16GB RAM
|
1000 GB HDD
|
5h 20min
This laptop is a bit surprising. Firstly, it has a ton of RAM for a laptop; a full 16 GB, which more than a bit surprising because of this machine's $750 price tag. This amount of RAM is perfect for video editing and polishing, and the i7-6500U processor is relatively fast as well. To be honest, this is a great choice because of its robust features coupled with its relatively low price point. You even get a touchscreen with this laptop, which can make things slightly more convenient.
Before you make a purchase, there are some caveats about this laptop. First, this is a somewhat heavy device. It weighs about five pounds, so if you plan on making big by-foot trips, then you may get fatigued, especially if you have a lot of peripherals. Secondly, this laptop only has about five hours of overall battery life, which can be a bit short, especially since recording video and displaying your footage can actually drain the product's battery at a quicker rate. Finally, this is only a dual-core laptop, which can limit the rendering speed significantly.
View on Amazon
2
i7-6700HQ
|
950M 4GB
|
16GB RAM
|
250 GB SSD + 1000 GB HDD
|
6h
The next laptop in our guide is from the folks at Lenovo. It has a very impressive processor – the Intel i7-6700HQ, which will allow you great rendering speed and responsiveness. Additionally, the product also comes with a 250 GB solid state drive, which is excellent for rendering and speedy file access. This IdeaPad also has a good amount of RAM; a full 16 GB, which will also speed up your video applications and your overall access time. Also excellent for rendering is this product's NVidia GeForce GTX 950M, which is great for graphical applications and video software.
This is a great product, but it's not perfect. First, this device has a soldered battery, which means that if it dies on you, you'll have a tough time replacing it. In addition to this, this is definitely the best laptop for vloggers who don't do a lot of on-scene filming; at almost seven pounds, it's simply too heavy for an on-the-go filming style. Finally, the speakers are at the bottom of this laptop, which makes it sound poor when you have it on a muffling surface.
View on Amazon
3
i7-7500U
|
HD 620
|
16GB RAM
|
500 GB SSD
While this laptop is excellent for vlogging with its lightweight construction and a healthy amount of RAM, I admit it loses a few points for running an Intel HD 620 GPU. Despite this, it's great for mobile vlogging. As I mentioned, it's lightweight and only weighs about two pounds. It even has a great battery that will provide seven hours of power, though this can be stymied by your editing software and overall video output.
This product only has a half-terabyte SSD, which is nice, but you might have to bring some external storage to your vlog shoots. This is also a product that uses the USB 3.1C for both charging and data transfer. Unfortunately, the amount of actual slots that support this is minimal, so if you have a lot of peripherals, then you will either have to get a splitter, which can slow down the transfer rates, or select a different laptop.
If the ASUS ZenBook 3 is outside of your budget, then check out these cheaper options below.
View on Amazon
This Asus UX360CA is an attractive laptop for blogging that has a relatively cheaper price. For only $800, you get a light four-pound body, an i5 processor, and about 8 GB of RAM. The screen isn't the largest, but you really don't want a massive screen for a portable laptop.
Another relatively cheap option, the HP Envy has a fast i7 processor and two hard drives; one a half gigabyte SSD and the other a 1 TB SATA unit. Also of note is the fact that this is a touchscreen device, which opens up a whole breadth of options when it comes to input.
4
i7-6700HQ
|
960M 4GB
|
16GB RAM
|
500 GB SSD + 2000 GB HDD
|
1920×1080
|
5h
Our final model of laptop for vlogging is another touchscreen-enabled device that has a wide variety of great features for your Youtube and Twitch shows. The HP Pavilion 17t Touch shines in storage; it has a solid state drive that has half a gigabyte and a full two terabyte drive for SATA-based storage. Additionally, it has an excellent processor – the i7-6700HQ, which is very rendering and video-software friendly. Once again, this is a laptop that also has 16 GB of on-board RAM, which is a good amount for vlogging.
The main drawbacks that I see with this are its lowish standard Full HD monitor and its almost backbreaking seven-pound weight.
View on Amazon
Table of Best Laptops for Vlogging
Wrapping It Up
Today is the era of the vlogger. Broadcasting your favorite niche can't possibly be any easier with the models of vlogger laptops that I've covered here. I've made sure to feature a wide variety of devices for your vlogging usage, but if these don't fit your specific need, feel free to toss me a comment. I'll get back to you quickly in order to help you find your future laptop.