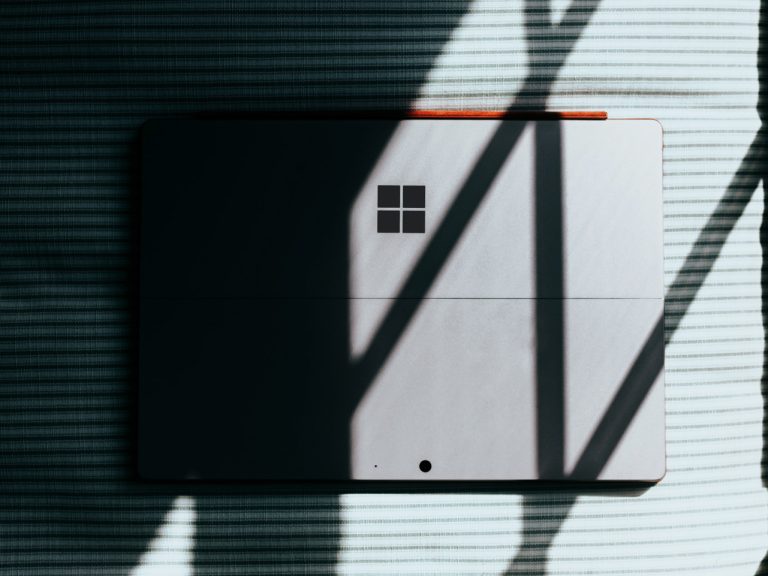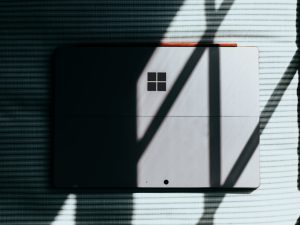 You've already decided on buying a 13-inch laptop, and now you're simply trying to narrow down to the few best options before pulling the trigger. But with all of the different options on the market, it can take time to decide which one is right for you.
This is where I come in. In this article, I'll guide you through all the key requirements of what makes a laptop great, why buying a 13-inch laptop isn't as straightforward as purchasing a more standard 15-inch notebook, and finally – what are my requirements and recommendations for each component. Then, I'll list the best 13-inch laptops you can buy right now, just before 2022 comes to a close.
Best processors found in 13 inch laptops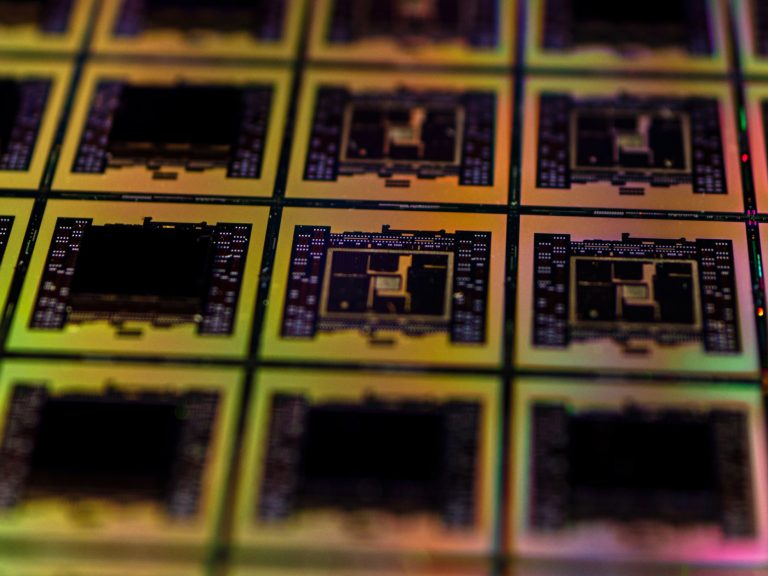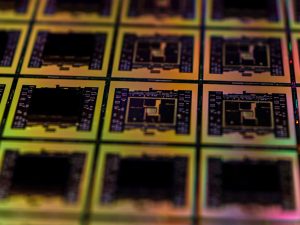 It's no secret that 13-inch laptops don't offer the same thermal and performance limits as their larger siblings. But there's still enough variation in CPU models, companies, and generations to give you a good range of options depending on your needs and budget.
Apple has shifted its focus to efficiency, relying on its M1, M1 Pro, M1 Max and M2 system-on-chip modules which provide outstanding single-core performance and amazing battery life. Though, AMD has managed to get 20% of the CPU market with its 6th generation Ryzen processors. Intel's 12th-gen is still the latest for laptop PCs, and both Intel's and Apple's chips adopted a hybrid performance/efficiency core design.
For gaming, content creation, software development, and other intense tasks, an H-series CPU is usually the best choice. However, if you're looking for great battery life and a lightweight laptop, you should consider an U-series or an Intel P-series. On the other hand, Ryzen models are great for laptops if you're looking for an even better battery life than an U-series chip can offer. Finally, you can't go wrong with the Apple's ARM chips if you have the money to buy a MacBook Air.
To help you choose the right processor for your needs, here's a table of our recommendations depending on your budget and your performance needs.
| Performance | Minimum | Recommended | High-end |
| --- | --- | --- | --- |
| Intel | i5-1235U | i5-12500H | i7-12700H |
| Ryzen | Ryzen 5 6600U | Ryzen 5 6600H | Ryzen 7 6800H |
| Apple | M1 | M1 Pro | M2 |
Do you need a dedicated GPU?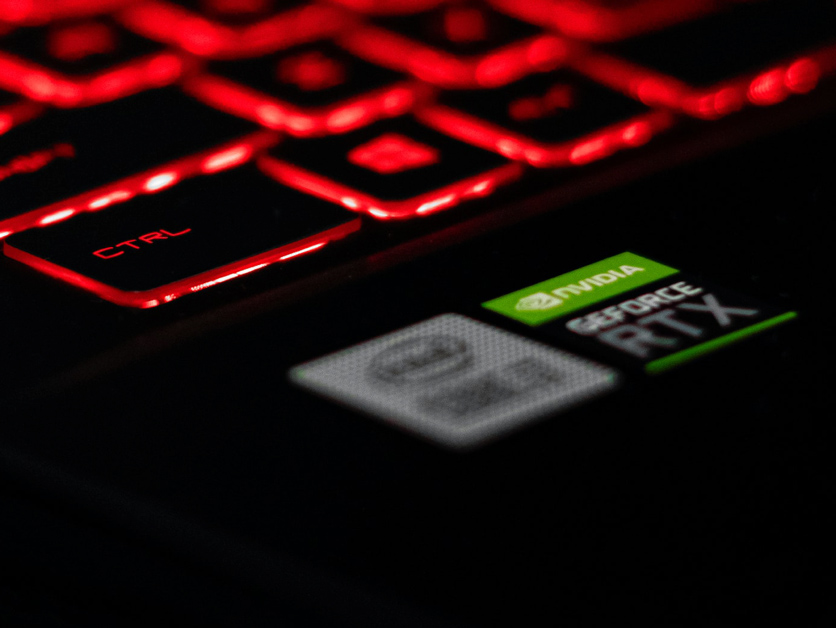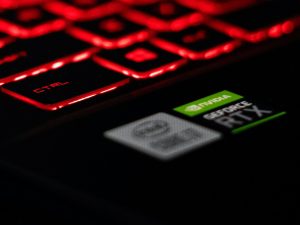 The laptop graphics card market is dominated by Nvidia and its most recent iteration of its RTX 30 series. However, due to the limited space available in 13-inch laptops, you won't find many GPUs that fit the criteria.
Generally speaking, if you're looking for a 13-inch laptop primarily for gaming, you're better off investing in a bigger laptop. There's just not enough space for proper cooling and power delivery, meaning that even the best GPUs out there won't perform as well as they should.
That said, if you need a GPU on a smaller laptop, you should consider getting one with an integrated GPU. In 2021, these are the high-end integrated GPUs: Intel's Iris Xe and AMD's RDNA 2. Both of these should offer decent performance for everyday tasks and even some gaming (at lower settings).
If you want something a bit more powerful, I'd recommend getting a RTX 3060 or even an RTX 3070 Ti. Keep in mind though, that laptops with these GPUs will be more expensive and bulkier. On top of that, you need to make sure that the laptop provides enough power for the GPU to actually run at its full potential – check its specs sheet for this information.
Finally, if you're willing to shell out the extra cash, you could look into RX 6800M GPUs. This is the highest performing dedicated GPU available in 13-inch laptops, but it's not cheap – expect to pay a hefty premium for it.
Don't forget the memory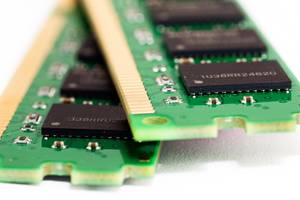 When shopping for a new 13-inch laptop, you're probably wondering which RAM option is the best for you. After all, these petite devices are often a bit more limited when it comes to upgradability. But don't worry, we have some pointers for you that will help you pick the right amount of RAM for your needs.
The minimum RAM for a laptop these days is 8 GB, but if you're shopping for a Chromebook or Windows laptop, we suggest bumping that up to 16 GB. This amount of memory should provide plenty of power to take on day-to-day tasks. If you're a pro user, however, then you'll probably want to bump that up to 32 GB, as it will provide you with enough memory to handle even the most resource-intensive applications.
We're currently in the transition period between DDR4 and DDR5 RAM, so if you want the latest and greatest, then go for DDR5. However, DDR4 still provides enough power for the vast majority of users, so don't feel like you have to rush out and get the newest generation.
When it comes to the price level, you should expect to pay a bit extra for higher amounts of RAM. 8 GB models are the most affordable, 16 GB should be within the mid-range price point, and 32 GB will cost a bit more.
In conclusion, for a 13-inch laptop, we suggest at least 8 GB of RAM, but if you want more power and don't mind spending a bit extra, then 16 GB or 32 GB should be the way to go.
SSDs in 13-inch laptops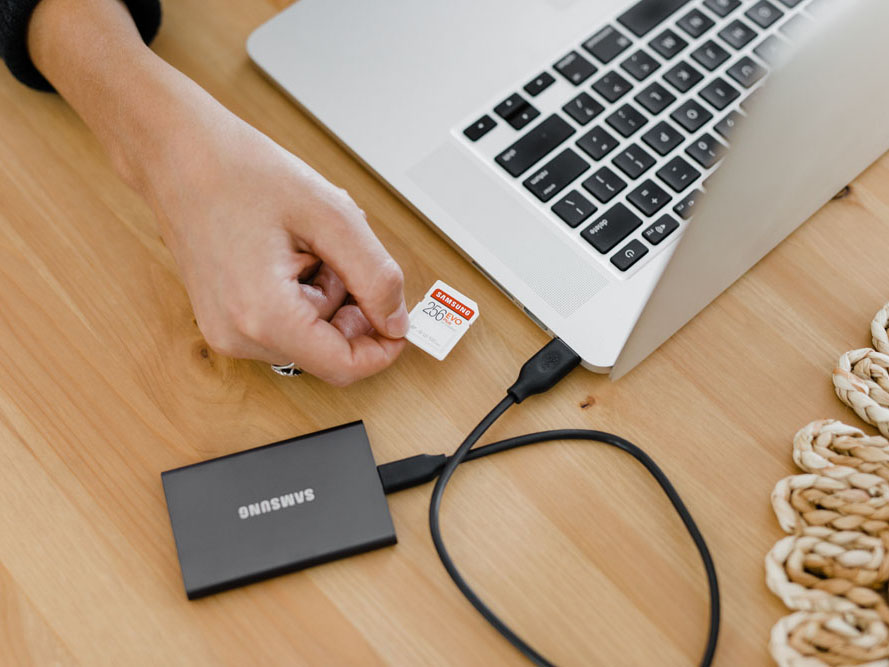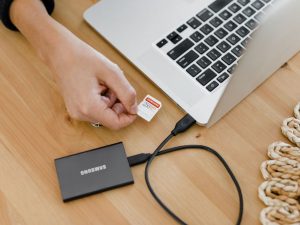 As of early 2023, SSDs dominate the market – HDDs and even SATA SSDs are no longer commonplace. PCIe M.2 (usually NVMe) SSDs are becoming the standard. So, when you're shopping for your 13-inch laptop, what should you know about the storage solution?
First of all, 13-inch laptops vary widely in their storage capacity. You can find tablet-like Chromebooks with only 64 GB, while the more advanced models, such as the MacBook Air, Surface Laptop, or Dell XPS, come with up to 2 TB of storage. On top of that, most ultra-mobile 13-inch laptops don't allow for more than one SSD – meaning, you'll have to choose wisely and know exactly how much storage you'll need.
If you're not a power user and mostly use your laptop for browsing, watching movies, or working in the office, 250 GB is probably enough. It's a popular budget configuration and enough for most users. However, if you do a lot of photo or video editing, or plan on doing 3D modeling, it might make sense to upgrade to 500 GB or even 1 TB to accommodate for larger projects.
Finally, in most cases, storage performance won't matter for regular use. When it does, look for benchmarks in 3rd party reviews. Also, if you're a content creator, it makes sense to opt for an external storage or NAS solution.
To help you choose the best SSD configuration for your needs and budget, see the table below:
| Budget Class | Recommended Storage |
| --- | --- |
| Low (< $900) | 500 GB |
| Mid-range | 1 TB |
| High-end (~$2k+) | 2 TB |
What types of display to avoid?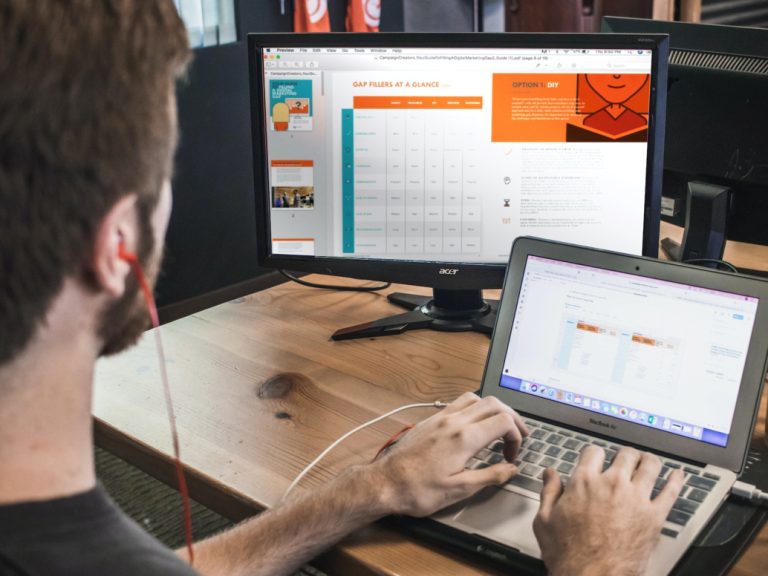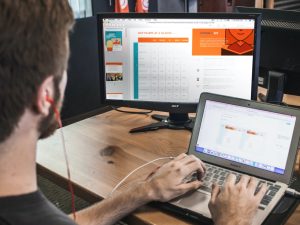 If you're looking for the best 13" laptop, chances are you're wondering what display resolution and panel type is best for the size.
Let's start with resolution: since 13" screens are relatively small, there's no need to go beyond Full HD resolution (1920×1080 pixels). That said, some premium brands, such as Apple or Microsoft, often offer higher resolutions that result in 200+ PPI.
Now, when it comes to the panel type, the current standard is an IPS or IPS-level screen. TN panels are only found in the cheapest laptops, and while OLED is becoming increasingly prevalent, it is not yet widespread. You can also find Mini LED laptop backlighting in certain professional laptops, notably Apple's 2021 MacBook Pro range (14" and 16" models).
If you want to go the extra mile, you could look for high refresh rate screens in gaming laptops, or even VESA-certified HDR displays, which are somewhat niche but not exceedingly difficult to find. However, before considering any of those features, you should ask yourself if you even need them.
For budget picks, I suggest sticking to TN panels with a minimum brightness of 300 nits; mid-range laptops should feature IPS-level panels with 350 nits; and high-end notebooks should have IPS mini LED/OLED screens with 400 nits and a color gamut coverage of 95%+ P3.
No matter what you decide on, I recommend relying on reviews from professionals and enthusiasts to help you decide which laptops have exceptional displays and which are just okay enough to pass muster (or even disappoint). To make your life a bit easier, I've included a table of recommended laptop screen specs by use-case and price range below:
| Price range | Panel type | Resolution | Brightness | Gamut |
| --- | --- | --- | --- | --- |
| Budget | TN | FHD | 300+ nits | sRGB |
| Mid-range | IPS | FHD | 350+ nits | Adobe RGB 90%+ |
| High-end | Mini LED/OLED | FHD | 400+ nits | 95%+ P3 |
What battery life to expect out of a 13-inch laptop?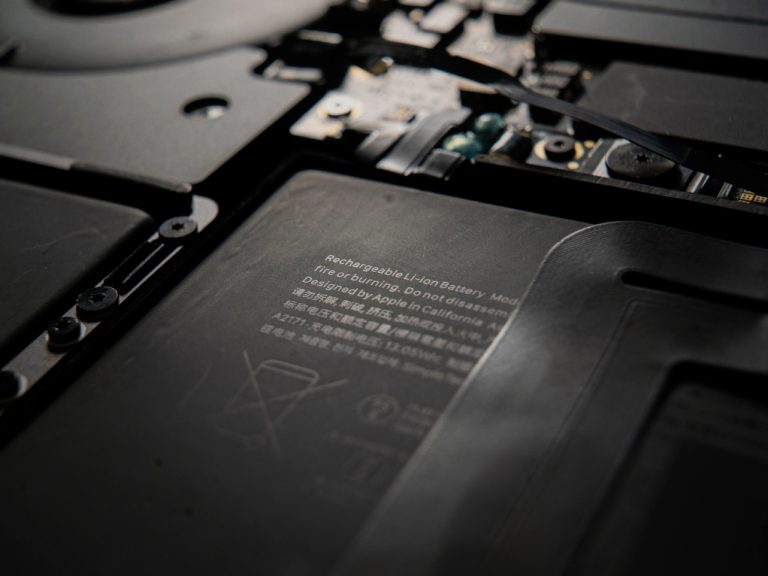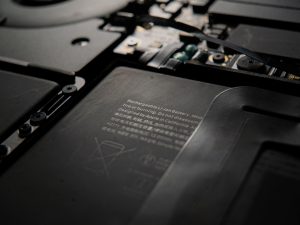 Battery tech has come a long way over the past few years, and as of early 2023 good battery life is achievable even in budget laptops. How long exactly is good battery life? We would recommend at least 6 hours for a 13-inch laptop. That said, if you're looking for more than 6 hours of battery life, we recommend 8 hours for most use cases, and 14 hours for the highest end of performance-oriented laptops.
For small 13-inch laptops, battery runtime is usually not an issue since they have smaller displays, more power-efficient processors, and no power-hungry discrete graphics. However, if you're looking for a budget Chromebook or an entry-level Windows laptop, you may not get a day-long battery life. Similarly, more power-hungry components (CPU, GPU, and bright high refresh rate display) can take their toll on the battery runtime.
If you're shopping for a laptop with high-end performance-oriented components, you should expect a shorter battery life than a more power-efficient yet slower configuration would yield. To make sure you're getting a decent battery life, it's best to look for the exact laptop model battery runtime benchmarks in your most applicable case – watching movies, browsing the web, or fully stressing the system.
On the off chance you're looking for a 13-inch gaming laptop and want a long battery life when you're not gaming – look for a model with the Advanced version of Nvidia Optimus technology. This tech allows switching between the integrated and power-hungry discrete GPU at the hardware level (MUX-switch).
In summary, when it comes to 13-inch laptops, the average battery life you can expect within different price ranges is summarized in the table below. We suggest keeping an eye out for any laptop with better than average battery life within each price range.
| Price Range | Average Battery Life |
| --- | --- |
| Budget ($500 or less) | 6 – 8h |
| Mid-range ($500 – $1,500) | 8 – 10h |
| High-end ($1,500 or more) | 10 – 14h |
6 Best Laptops for 13 inch
1
A Sleek but Budget-Friendly 13 Inch Laptop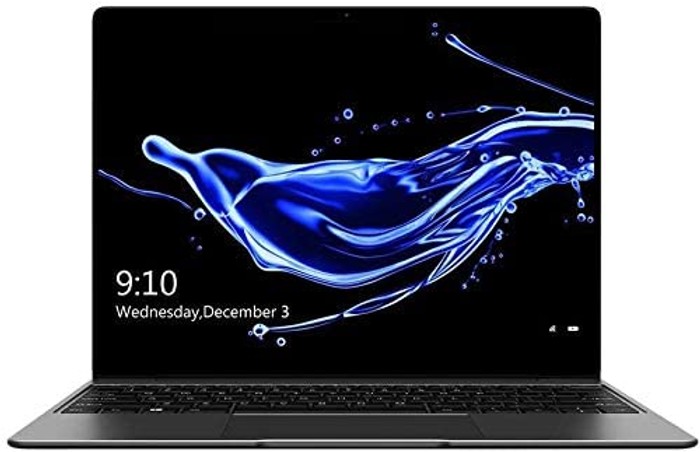 Celeron J4125
|
UHD Graphics 600
|
8 GB RAM
|
256 GB SSD
|
13″ IPS; 2160×1440
Pros and cons
Pros
Full sRGB Display
DisplayPort-over-USB-C Support
Cons
Questionable Durability
Non-Upgradeable RAM
2
An Affordable Chromebook with Great Performance and Privacy Features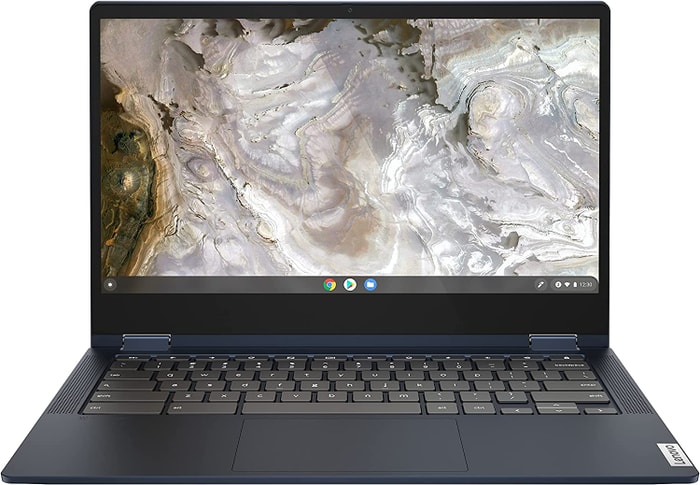 i3-1115G4
|
UHD Graphics Xe G4 48EUs
|
8 GB RAM
|
64 GB SSD
|
13.3″ IPS Touch; 1920×1080
Pros and cons
Pros
Excellent performance and battery life for its price
Privacy shutter on webcam for extra security
Cons
Display too dim for outside work
USI stylus not included in the package
3
Compact and Lightweight Design with Exceptional Battery Life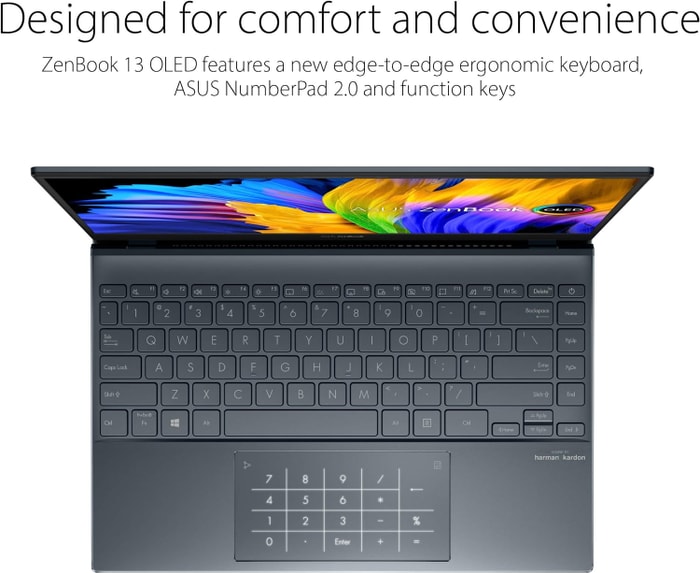 i7-1165G7
|
Iris Xe Graphics G7 96EUs
|
8 GB RAM
|
512 GB SSD
|
13.3″ OLED; 1920×1080
Pros and cons
Pros
Lightweight frame and compact design
Long battery life
Cons
Weak hinges
No headphone jack
4
Affordable Luxury in an Ultralight Package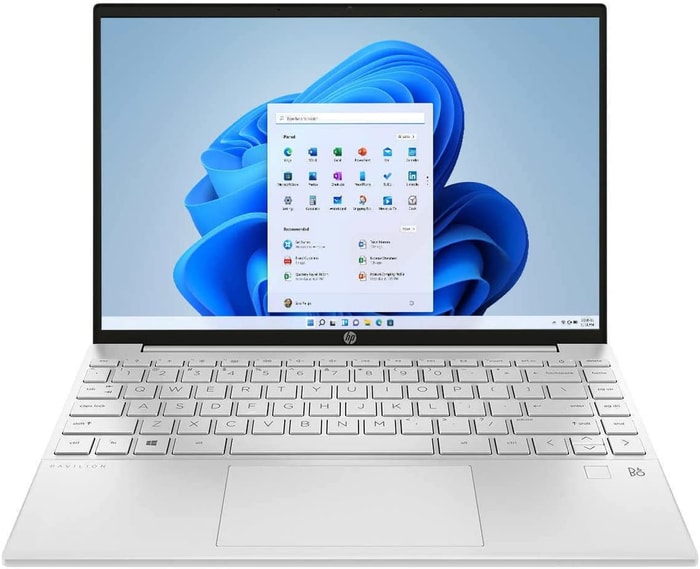 Ryzen 7 5800U
|
Radeon RX Vega 8 (Ryzen 4000/5000)
|
16 GB RAM
|
512 GB SSD
|
13.3″; 1920×1200
Pros and cons
Pros
Bright and Vivid Display
Clicky Keyboard
Cons
No Backlit Keyboard
Small Deck
5
A Slim and Sleek Laptop with All-Day Battery Life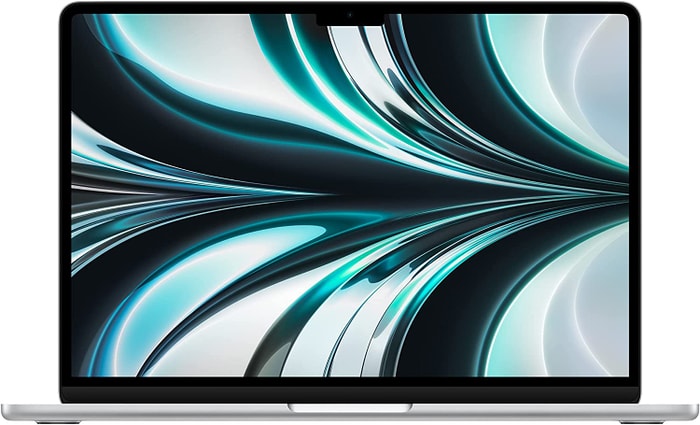 Apple M2
|
Apple M2 10-core GPU
|
8 GB RAM
|
512 GB SSD
|
13.6″ IPS; 2560×1664
Pros and cons
Pros
Attractive slim and lightweight design
Powerful and efficient M2 processor
Cons
Expensive and limited upgrade options
Gets warm and throttles under intense workloads
6
Powerful, Long-Lasting Laptop With Iconic Design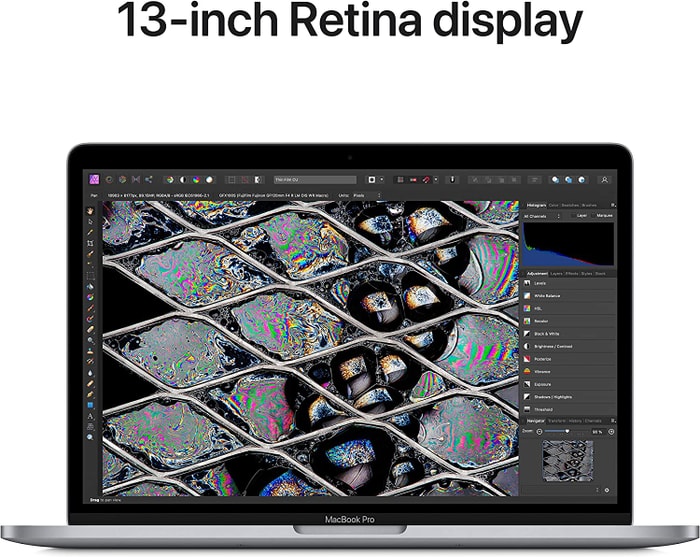 Apple M2
|
Apple M2 8-core GPU
|
24 GB RAM
|
512 GB SSD
|
13.3″ IPS; 2560×1600
Pros and cons
Pros
Powerful Apple M2 SoC
Robust build and design
Cons
Lackluster webcam
Wi-Fi 6 limited to 80 MHz
Table of the Best Laptops for 6 Best 13-inch laptops to start off 2023 ($270-$840)