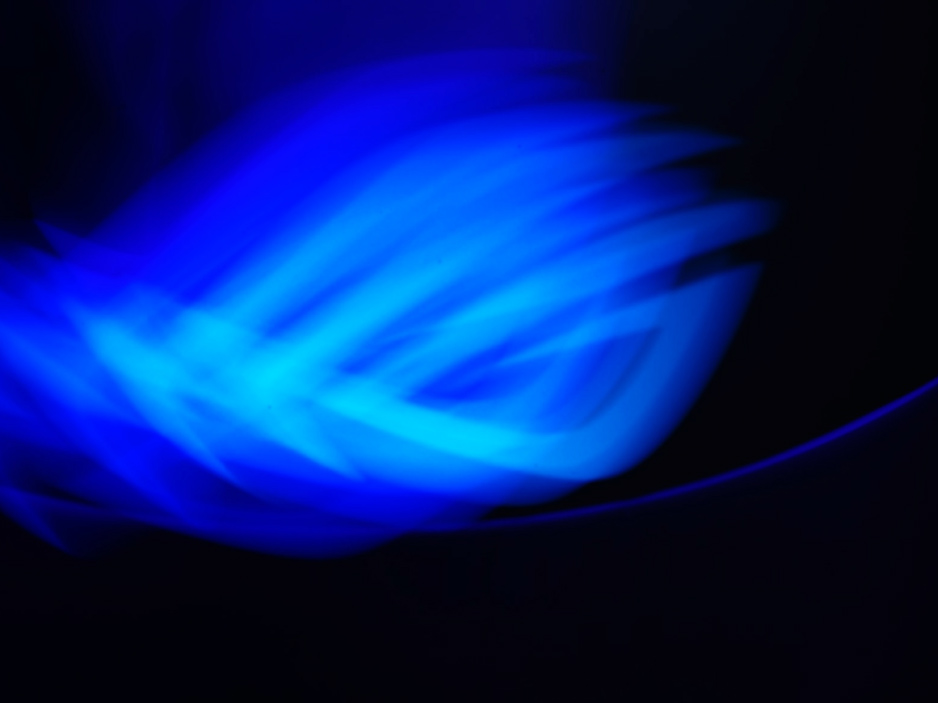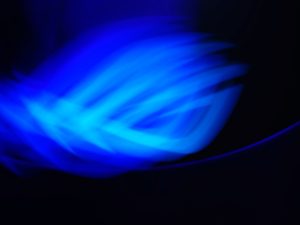 Asus, the Taiwanese multinational computer hardware and electronics company, is a formidable player in the world of laptops. They're widely known for producing laptops that balance power, performance, and affordability. The company has a laptop for almost every use case and every budget – from budget-friendly Chromebooks to high-end gaming laptops.
Asus has always been dedicated to pushing the boundaries of what's possible, such as their ROG Zephyrus Duo with a dual-screen display, which demonstrates the company's commitment to innovation. But with such a vast lineup of laptops, how do you choose the right one for you? In this guide, I'll break down the different series and models to help you find the best Asus laptop to suit your needs.
The best processor for Asus in 2022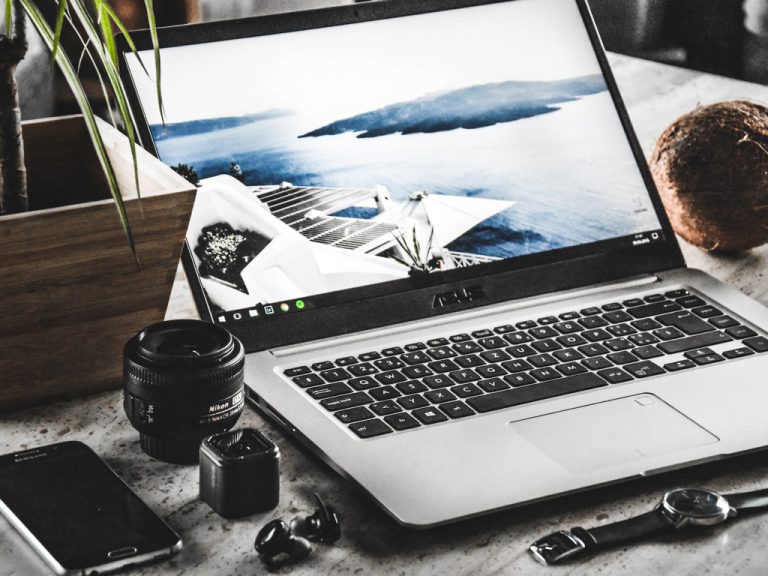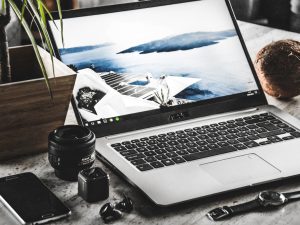 Asus laptops offer a variety of options for different budgets and use cases. When it comes to choosing the right processor for your Asus laptop, there are a few factors to consider.
What's new in the laptop processor market?
Apple has set the bar high with their ARM-based M1, M2, M2 Pro, and M2 Max system-on-chip modules. AMD has also gained market share with their latest 7th-generation Ryzen processors, while Intel's 13th-generation Core processors have been released.
What types of tasks benefit from a fast processor? How about the Asus gaming laptops?
The CPU is one of the most important components in a laptop, especially if you are looking for a high-end gaming machine. The best Asus ROG gaming laptops have exceptional single-core performance. For general productivity tasks, faster processors will provide a snappier experience.
The distinctions between processor families (Core vs. Ryzen) and series (H, P, and U).
When it comes to choosing a CPU, Intel's Core and AMD's Ryzen families are both solid options. As for series, H-series processors are recommended for high-end laptops with all the bells and whistles. However, a U or Intel's P series will suffice for most users.
What do I look for in a CPU? Benchmark scores, thermals, and battery life.
When comparing processors, benchmark scores such as Cinebench and PassMark provide a good general indication of performance. It's also important to consider thermals and battery life, especially if you need a laptop for extended periods of time.
Recommended CPUs at various price points.
For an affordable option, consider an i5-1235U or Ryzen 5 6600U. The recommended CPUs for mid-range laptops are the i5-12500H or Ryzen 5 6600H. High-end laptops should have an i7-12700H or Ryzen 7 6800H.
Remember to always opt for the most recent generation of processors for optimal performance. Ultimately, the right CPU for your Asus laptop will depend on your specific needs and budget.
The best graphics for Asus in 2022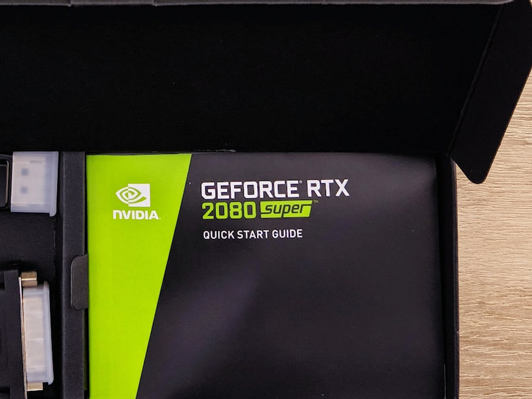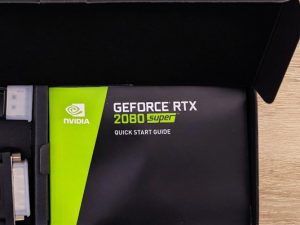 When it comes to selecting the right graphics card for your Asus laptop, there are a few things to consider. The first thing to note is that Nvidia continues to dominate the laptop GPU market. The second is that desktop GPUs are now more power-hungry than before, creating a wider gap between power-limited notebook graphics and desktop graphics cards.
If you're looking for a MacBook, you can skip this section as the latest MacBooks are well-known for their excellent integrated graphics. However, if you're in the market for a gaming laptop, an Nvidia GPU is almost a must-have as they offer great performance and features such as G-Sync and Optimus to save battery life when not playing games.
Most gamers will be happy with any mid-range or even high-end graphics card, but if you want to push the limits of what's possible in terms of framerates and resolution without spending thousands on a desktop PC, you'll need to look at the Max-Q label on the processor (or its wattage) and aim for higher clock speeds than before. Additionally, other components such as RAM and SSD will impact gaming performance.
For budget options, make sure your laptop has at least an entry-level GPU from Nvidia or AMD (Radeon 300 series or lower). When it comes to gaming laptops, it's important to note that benchmarks are still relevant, but I won't be listing them as they can be misleading.
Here are my recommendations for graphics cards in each price bracket:
Minimum: High-end integrated graphics such as Iris Xe or AMD RDNA 2.
Recommended: RTX 3060.
High-end: RTX 3070 Ti or RX 6800M.
Ultimately, it's up to you to decide what graphics card is right for your needs and budget. Do your research and prioritize what's most important to you in terms of performance, price, and features. With these factors in mind, you'll be able to find the perfect graphics card for your Asus laptop.
My memory recommendations for Asus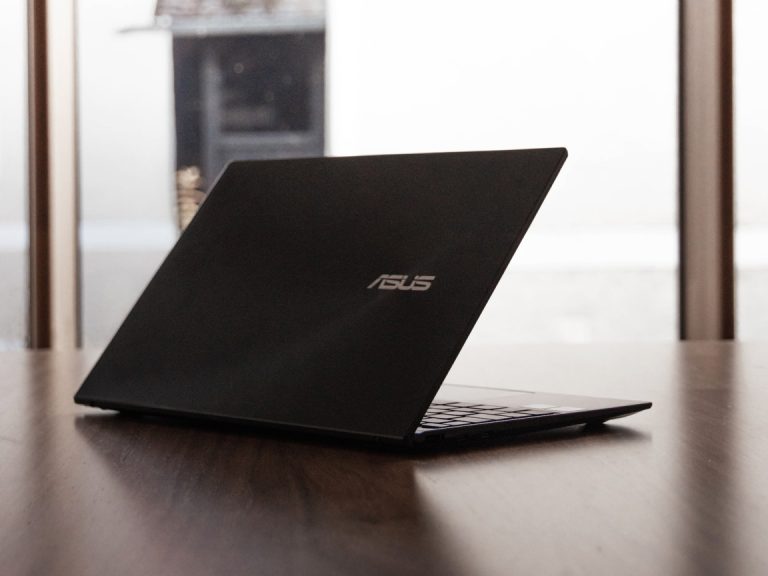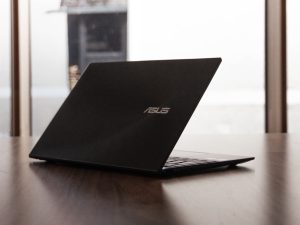 Asus laptops are renowned for their great performance and versatility. With the latest Intel and AMD CPUs, they support both DDR4 and DDR5 memory modules. But, how much RAM do you need?
It's important to note that RAM is not as important as it used to be, but it's still an important component for gaming laptops. If you want a laptop that will do more than just gaming, then 16 GB is a good starting point. For gaming only, 16 GB is plenty. 32 GB is overkill unless you're a professional gamer or you use your laptop for other demanding tasks such as video editing, 3D modeling, etc.
The main difference between DDR4 and DDR5 is their speed. DDR5 modules are slightly faster than DDR4, but the difference is negligible in real-world applications. If you're looking for a high-end laptop with top-notch components, then go for one with DDR5 memory; otherwise, don't worry about it too much.
ECC (error-correcting) memory is not used in gaming laptops due to its higher cost and lower performance compared to regular RAM.
Based on this, here are our recommendations for laptop RAM on Asus laptops:
| Price range | Recommended RAM |
| --- | --- |
| Budget | 8 GB |
| Mid-range | 16 GB |
| High-end | 32 GB |
My storage recommendations for Asus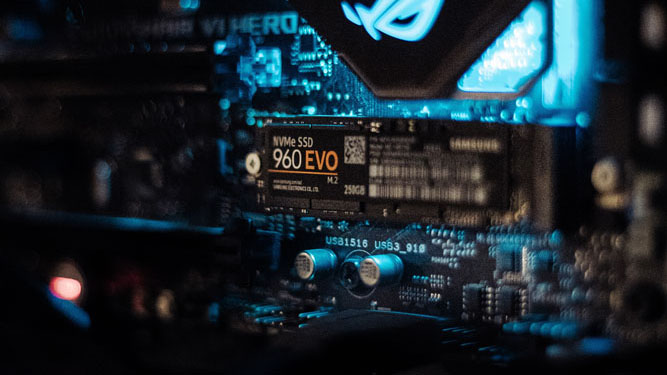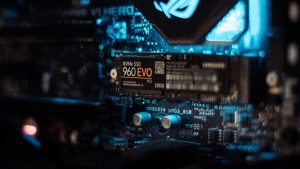 As SSDs continue to dominate the laptop market, it's important to understand what to look for when choosing the right SSD for your Asus laptop. PCIe M.2 SSDs, usually NVMe, are becoming the standard, so it's essential to consider performance and storage capacity when purchasing an SSD.
If you're looking to buy an external drive for your MacBook, the difference in speed between regular 2.5" SATA drives and M.2 PCIe NVMe drives is quite significant – around 4x! However, it comes at a price – these drives are more expensive than their SATA counterparts.
When choosing an SSD for your laptop, make sure it's fast enough to keep up with your needs, and check that your laptop has an M.2 slot available for expansion. If you want to save money on an external SSD drive later on, consider getting a laptop with an empty M.2 slot or a free 2nd RAM slot, so you can install an external drive later on without having to upgrade anything inside your laptop first.
If you're looking for an Asus laptop, make sure it has an M.2 slot and check how many PCIe lanes it provides. Laptops with more than one drive are ideal for performance, redundancy, and future upgrades.
Here are our recommended SSD configurations by price range for Asus laptops:
| Price Range | Recommended SSD Configuration |
| --- | --- |
| < $900 | 500 GB |
| $900-$2k | 1 TB |
| > $2k | 2 TB |
In conclusion, choosing the right SSD for your Asus laptop involves considering performance, storage capacity, and future upgradeability. By following our recommendations, you can ensure your laptop's SSD meets your needs and provides a reliable and efficient experience.
The right display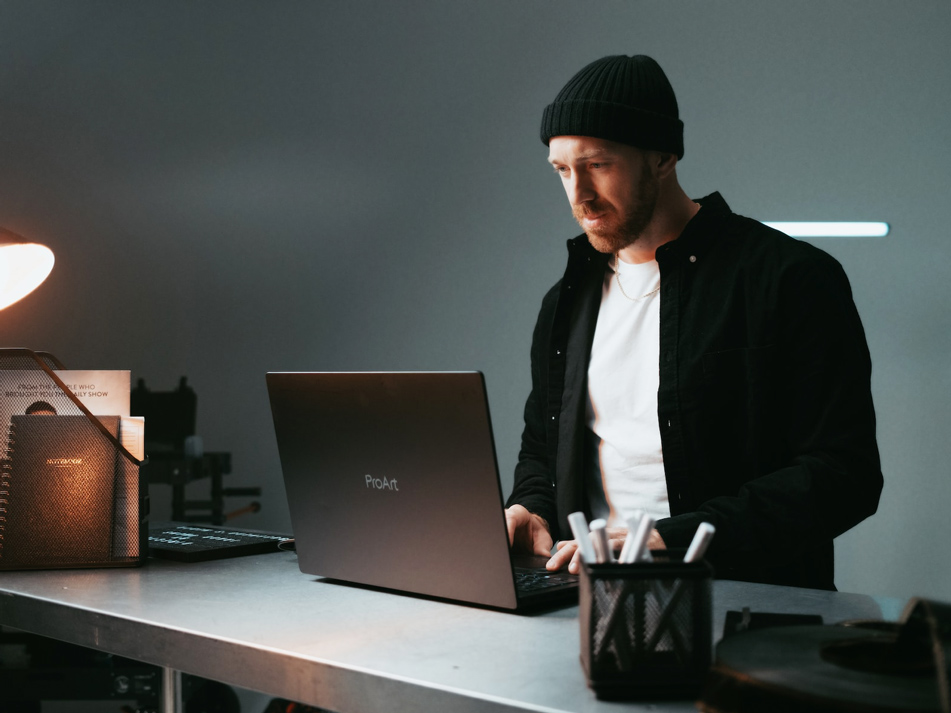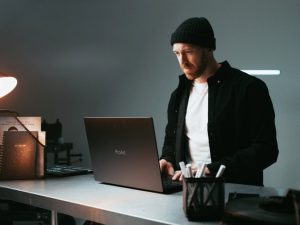 When choosing a laptop, the display is a crucial factor that shouldn't be overlooked. After all, you'll be staring at it for hours on end. Asus laptops offer a range of display options, and understanding their differences can help you make an informed decision. Here's what you need to know:
Screen Size
The size of a laptop's screen is a matter of personal preference and intended use. If you plan on carrying your laptop around frequently, a smaller display such as 14" or even 13" may be more suitable. On the other hand, if you're looking for a powerful machine for work or gaming, you may want to consider a larger display, at least 15.6", or even 17" for better viewing and usability.
Panel Type
The most common panel type on Asus laptops is IPS, which provides accurate colors and wide viewing angles without the tinting issues found in TN and VA panels. OLED panels are becoming increasingly popular, offering vibrant colors and even better viewing angles, but they are less bright than high-end IPS panels, particularly those powered by a mini LED array. As a result, IPS is still the recommended option for most users.
Refresh Rate
If you're purchasing an Asus gaming laptop, a high refresh rate display is essential. Most gaming laptops come with at least 144Hz or 240Hz refresh rate displays, which provide smoother visuals and a better gaming experience. If you plan on using your laptop for more casual tasks, refresh rate may not be a critical factor to consider.
Display Metrics
There are several display metrics to consider when choosing an Asus laptop, including brightness, contrast ratio, gamut coverage, and color accuracy. For professional use, such as photo or video editing, it's recommended to look for a display with at least 300 nits of brightness and 90% sRGB coverage. If you're looking for a higher-end option, consider a display with at least 380 nits and 100% sRGB coverage.
Budget Recommendations
When considering the display on an Asus laptop, it's worth keeping your budget in mind. Here are our recommendations based on different budgets:
| Budget | Recommended Specifications |
| --- | --- |
| Minimum | TN/IPS; 280 nits |
| Recommended | IPS; 300 nits; 90% sRGB |
| High-end | IPS/OLED; 380 nits; 100% sRGB |
Ultimately, choosing the right display for your Asus laptop comes down to your specific needs and preferences. By considering the factors outlined above, you can make an informed decision and ensure that your laptop's display will meet your expectations.
Battery for Asus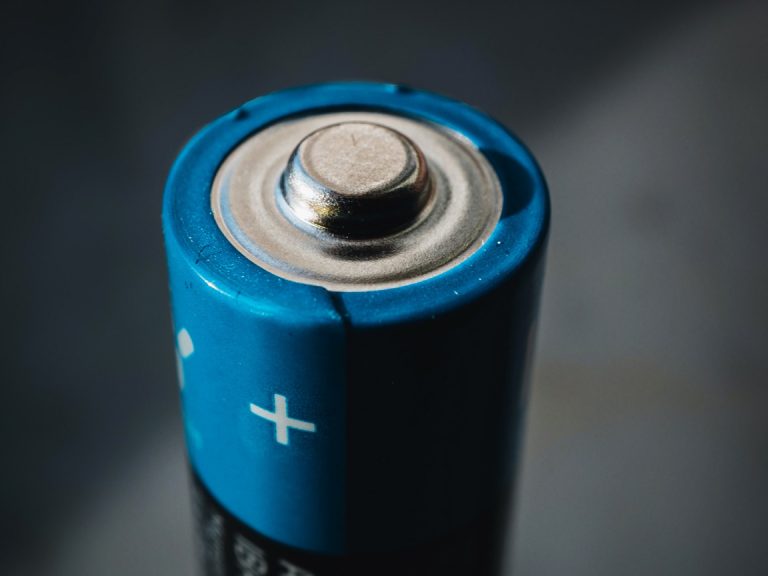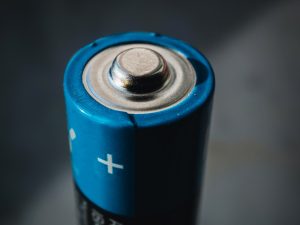 When it comes to buying a laptop, battery life is an essential consideration for many people. The good news is that battery technology has come down in price, and even budget laptops can now achieve decently good battery life of around six hours.
Asus laptops are known for their excellent battery life, and this is a selling point for many people. However, battery size is not the only thing that matters. Laptop manufacturers often use tricks to make their laptops appear more efficient than they actually are. For example, some companies will advertise a higher watt-hour (Wh) rating for the battery, but in reality, the laptop is using a lower voltage and thus draining the battery faster.
If you're looking for a long-lasting laptop, you might consider going for one with an external power brick instead of one that's integrated into the chassis. This will allow you to swap batteries if needed or just use an external charger if you're on the go.
When it comes to gaming laptops, more power-hungry components such as the CPU, GPU, and bright high refresh rate display can take their toll on the battery runtime. So, how much battery do you need for long gaming sessions? As a general rule of thumb, a minimum of four hours of battery life is required for most gaming laptops, while a runtime of six hours or more is recommended. For high-end laptops with more demanding hardware, a battery life of around ten hours is desirable.
So, what should you expect depending on your budget as a light or heavy gamer? For light gamers, a budget laptop should offer around six hours of battery life. For mid-range gaming laptops, you should expect between six to eight hours of battery life. For high-end gaming laptops, a runtime of around ten hours is ideal.
To help you decide on the right laptop battery for your needs, I have tested and compiled a table of recommended batteries and their estimated runtime in hours. These results are based on continuous load tests without pausing or dimming the display, which is closer to what we'd expect in real-world usage scenarios.
| Battery | Estimated runtime (hours) |
| --- | --- |
| ASUS ZenBook UX425 | 11 |
| ASUS VivoBook S14 | 8 |
| ASUS TUF A15 | 5 |
| ASUS ROG Zephyrus G14 | 7 |
In summary, when choosing a laptop battery for your Asus laptop, it's essential to consider factors such as battery size, external power bricks, and the runtime required for your usage. With the right battery, you can enjoy uninterrupted gaming sessions or work for extended periods without worrying about your battery life.
6 Best Laptops for Asus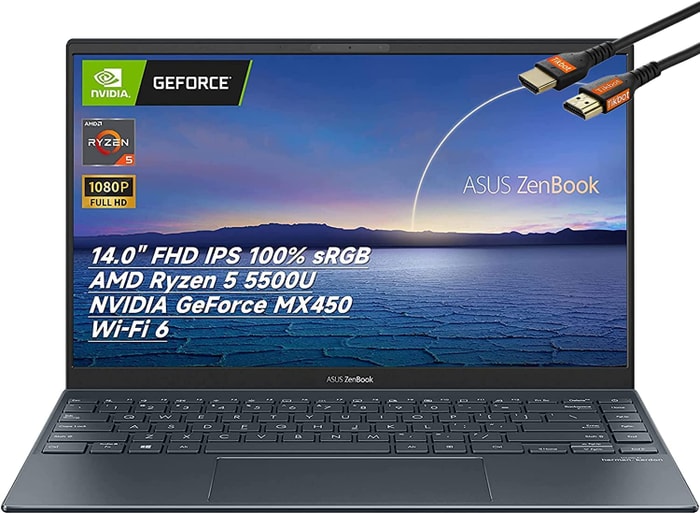 $640
Ryzen 5 5500U
|
MX450
|
8 GB RAM
|
512 GB SSD
|
14″ IPS; 1920x1080
|
ASUS ZenBook UM425QA is a slim and light performance laptop with a long battery life.
Pros
excellent battery life
compact dimensions and low weight
fast processor
sleek design and bright display
Cons
soldered RAM that cant be expanded
fan behavior annoying at times
high emissions under load
weak Wi-Fi
Summary
The ASUS ZenBook UM425QA is a powerful laptop that combines a fast processor with compact dimensions and an excellent battery life. It features a bright display, sleek design, and relatively good sound. However, its soldered RAM, weak Wi-Fi, and fan behavior can be annoying.
Alternatives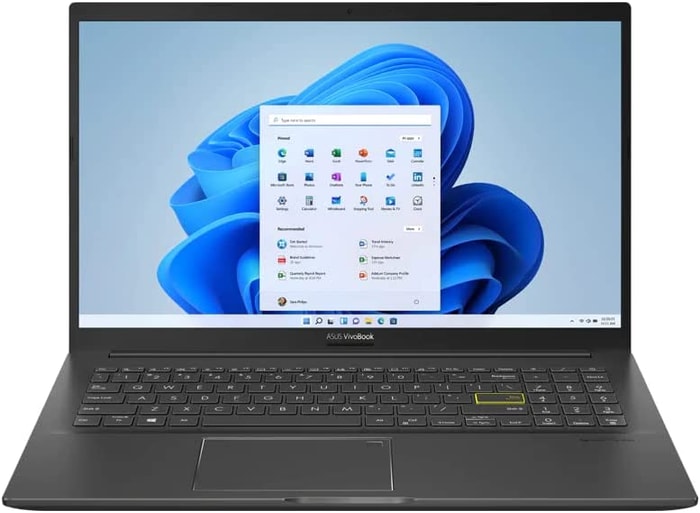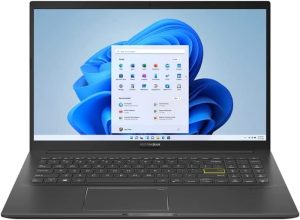 $690
Pros
OLED screen displays inky blacks.
Display offers good color space coverage.
Cons
Battery lasts less than 7 hours of light productivity.
Keyboard is tiring to type on for extended periods.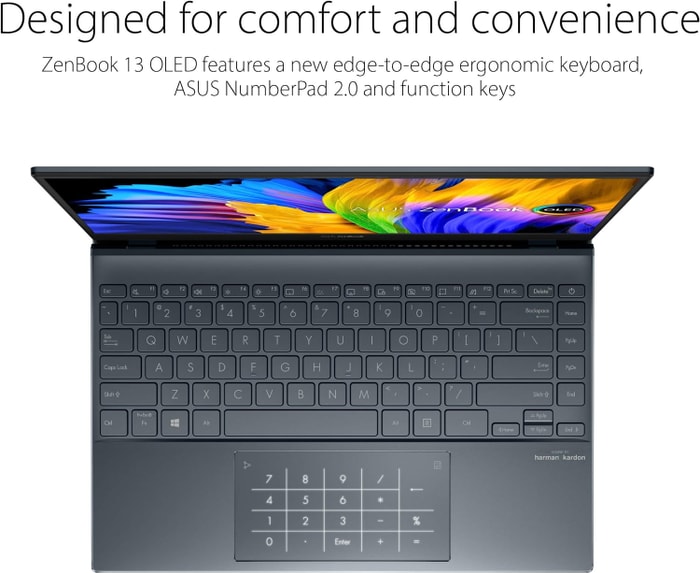 $730
i7-1165G7
|
Iris Xe Graphics G7 96EUs
|
8 GB RAM
|
512 GB SSD
|
13.3″ OLED; 1920x1080
|
Powerful and sleek, but with a few trade-offs.
Pros
Lightweight and compact design
Excellent battery life
Powerful overall and gaming performance
Comfortable keyboard
Cons
Weak speakers
Display could be brighter
No headphone jack
Summary
The ASUS ZenBook 13 UX325EA-EH71 provides excellent power and long battery life with Intel's 11th Gen chips, in a lightweight and compact design. However, the speakers are weak, and the display could be brighter.
Alternatives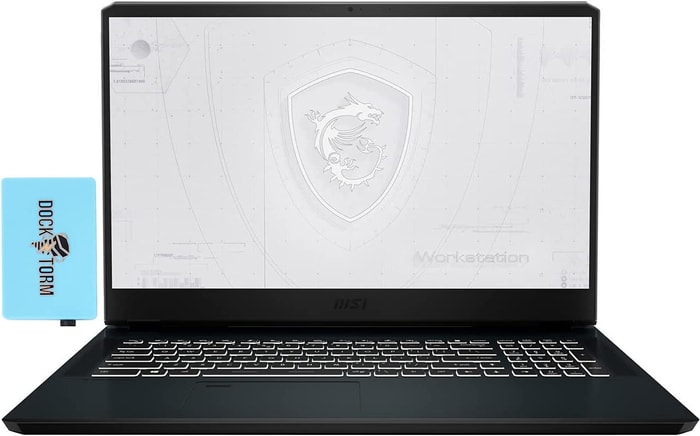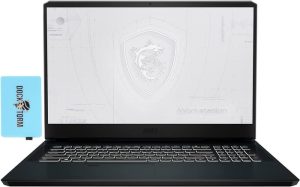 $800
Pros
Exceptional processor (i7-11800H)
Splendid graphics card (RTX A3000)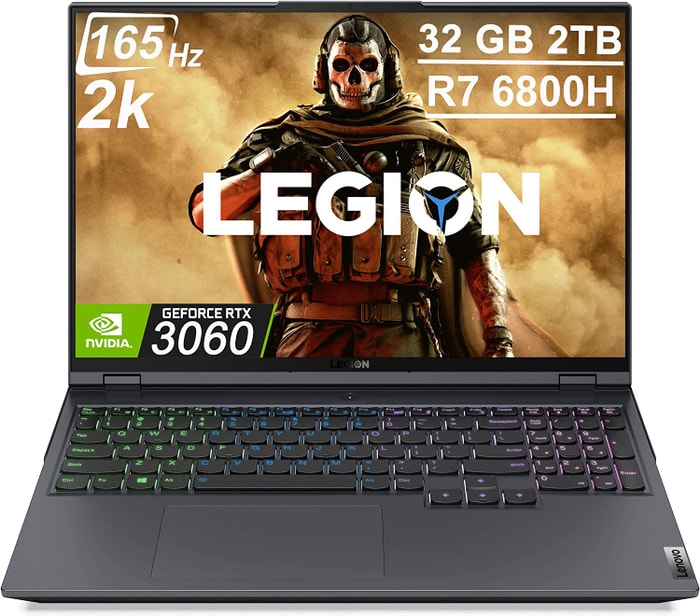 $1,350
Ryzen 7 6800H
|
RTX 3060
|
32 GB RAM
|
2000 GB SSD
|
16″ IPS HDR G-Sync; 2560x1600
|
Lenovo Legion 5 Pro offers a top-notch performance for gamers, but with some trade-offs.
Pros
High-quality 16:10 IPS display with 165 Hz refresh rate.
Fast charging support.
MUX support for advanced graphics control.
Relatively easy to service.
Cons
Low-resolution webcam with no IR or privacy shutter.
Very warm CPUGPU temperatures when gaming.
Moderate-heavy uneven backlight bleeding.
Only average battery life.
Summary
Lenovo Legion 5 Pro has stepped up with upgraded CPU and GPU resulting in an excellent gaming experience. Its 16-inch 165 Hz IPS display and fast charging are standout features. However, its low-resolution webcam and only average battery life could be improved.
Alternatives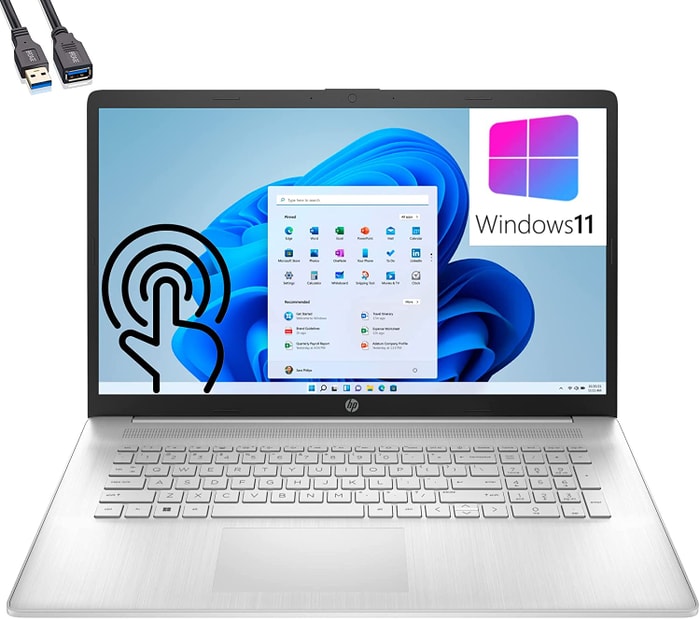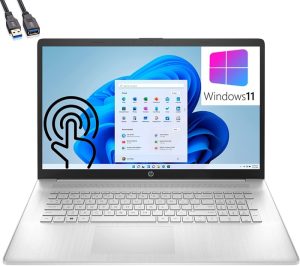 $1,380
Pros
Great memory amount (64GB)
Featherweight (0.37 lbs)
Cons
Average processor (i7-1255U)
No IPS Panel (inferior color reproduction)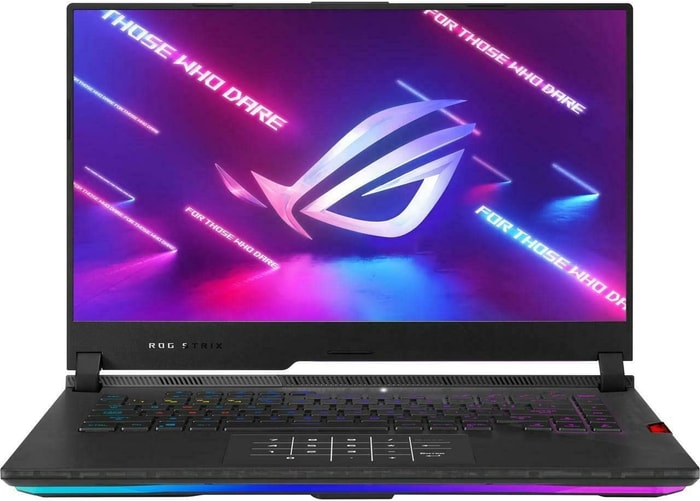 $2,310
Ryzen 9 5900HX
|
RTX 3080
|
64 GB RAM
|
4000 GB SSD
|
15.6″ IPS-level G-Sync; 1920x1080
|
ASUS ROG Strix Scar packs a punch for gaming enthusiasts, but at a high cost
Pros
Sturdy construction
Fast Wi-Fi 6E
Unhindered Core i9-12900H and RTX 3070 Ti performance
Excellent response times and no PWM
Cons
Limited display angle
Heavy SSD throttling during continuous reads
High heat and noise emissions under load
Summary
The ASUS ROG Strix Scar 15 G533 is a powerful gaming laptop with a WQHD 240 Hz panel, Intel Alder Lake Core i9-12900H, and a 150 W Nvidia RTX 3070 Ti. While it delivers top-notch performance, the laptop's high heat and noise emissions under load, limited display angle, and SSD throttling might give some users pause.
Alternatives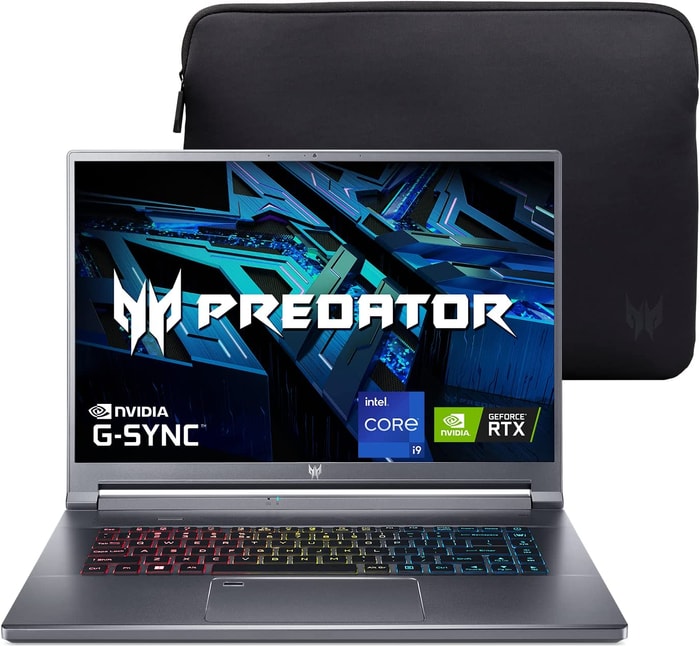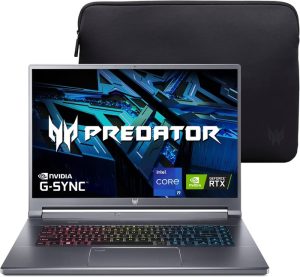 $2,500
Pros
High-performance capabilities
Excellent, bright 240-Hz display
Cons
Soldered-in RAM
Inaccessible SSD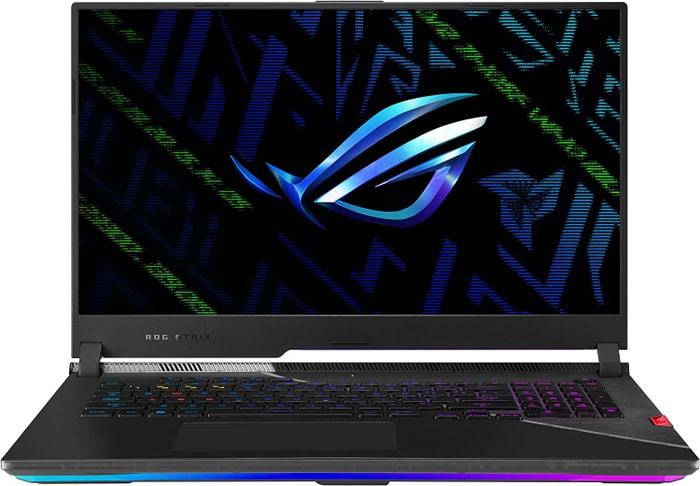 $3,800
i9-12950HX
|
RTX 3080 Ti
|
32 GB RAM
|
2000 GB SSD
|
17.3″ IPS; 2560x1440
|
Asus ROG Strix Scar G733CX-XS97: High-end gaming laptop with an impressive 240Hz display and solid gaming performance.
Pros
Impressive QHD panel with 240 Hz
High and stable gaming performance
Extensive case illumination
TB4, Wi-Fi 6E, and PCIe 4.0 support
Cons
Inconsistent SSD performance
Additional premium for HX CPU isnt worth it
No webcam
Electronic noises
Summary
The ASUS ROG Strix Scar G733CX-XS97 is a top-of-the-line gaming laptop that boasts a Core i9-12950HX processor, a 240-Hz display, and a GeForce RTX 3080 Ti graphics card. Despite inconsistent SSD performance and electronic noises, it offers excellent gaming performance and relatively quiet fans.
Alternatives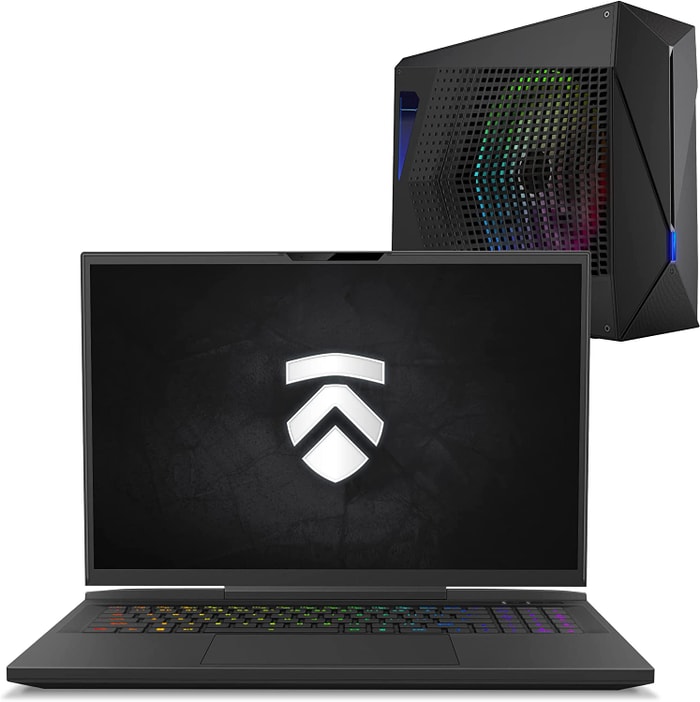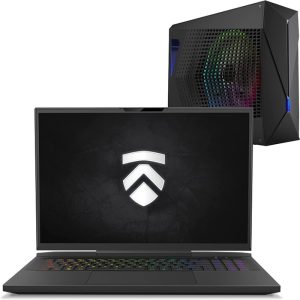 $4,200
Pros
Exceptional processor (i9-13900HX)
Awesome graphics card (RTX 4090)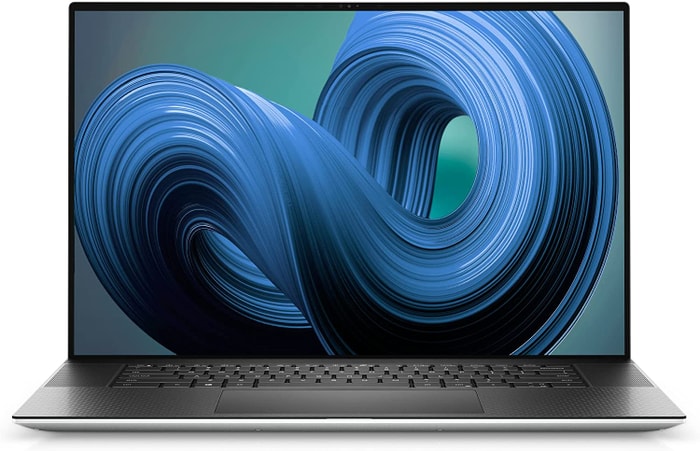 $5,600
i9-12900HK
|
RTX 3060
|
32 GB RAM
|
6000 GB SSD
|
17.3″ IPS HDR; 3840x2400
|
Dell XPS 17 9720 offers an excellent display, high-quality case, and fast performance at a premium price.
Pros
Excellent 4K display with AdobeRGB
High-quality case
Very high system performance
Fast card reader
Cons
Lower graphics performance than the predecessor
Performance not completely stable under combined load
Not Wi-Fi 6E compatible
720p webcam
Summary
Dell XPS 17 9720 comes with a superb 4K display with AdobeRGB and offers high-quality case, fast system performance, and a fast card reader. The laptop is not Wi-Fi 6E compatible and has a lower graphics performance compared to its predecessor.
Alternatives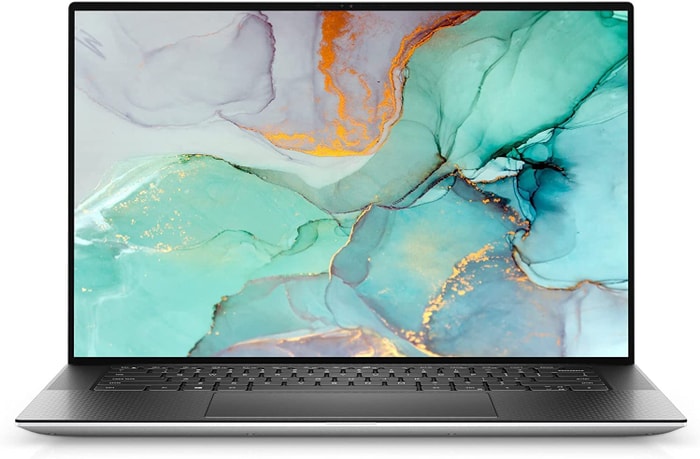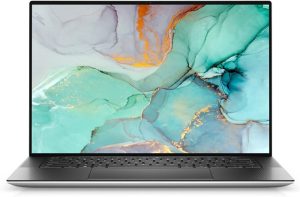 $5,800
Pros
Premium design and build
Several excellent screen options
Cons
Limited screen angle and still a few other ergonomic quirks
Miniaturized IO
Table of the Best Laptops for Asus