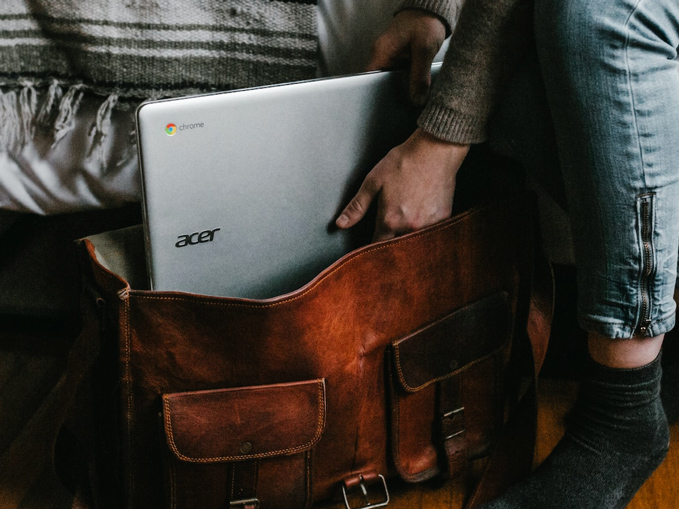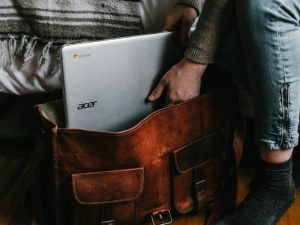 When we think about PC brands, Acer is usually up there with the likes of Dell, HP, and Lenovo. They have been around for more than four decades, which means they have plenty of experience in creating some quality laptops. Acer is known for its excellent performance to value ratio, which is attractive for budget-conscious buyers.
If you're considering an Acer laptop, I'm here to help you get the most out of your purchase. In this guide, I'll cover everything you need to know about Acer laptops, including the best models for different use cases and budgets, so you can confidently pick the right one for you. Let's dive into the world of Acer laptops!
What's the best processor for Acer?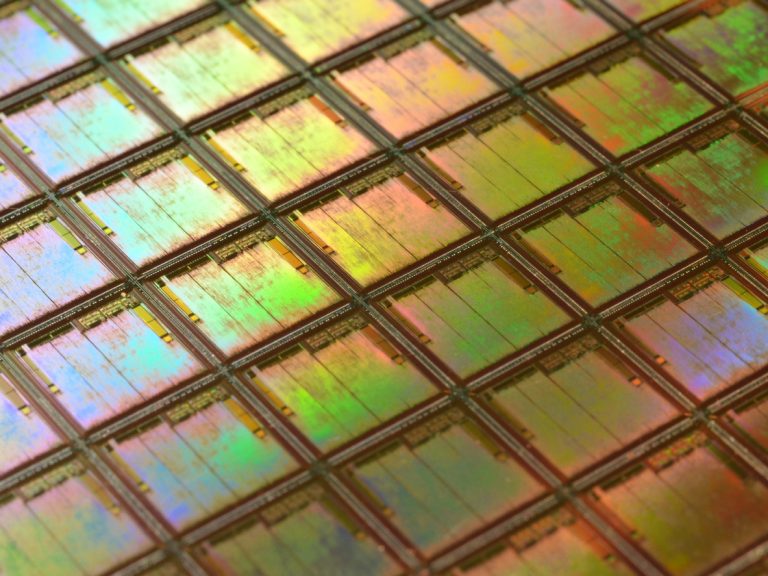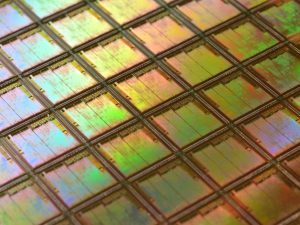 When it comes to buying a laptop, one of the most important decisions you'll make is choosing the right processor. With so many options on the market, it can be challenging to know where to start. In this section, we'll take a look at the current laptop processor market and provide some recommendations for Acer laptops.
Laptop Processor Market
Apple's ARM-based M1, M2, M2 Pro, and M2 Max processors have been making waves in the laptop market, with exceptional single-core performance and battery life. However, they may not be the best choice for everyone, especially if you need versatility. AMD has captured 20% of the laptop CPU market, with plenty of notebooks featuring 6th and 7th-generation Ryzen processors. On the other hand, Intel's 12th-generation Core CPUs still provide a lot of value, especially if you don't need cutting-edge performance.
When Do You Need a Fast CPU?
For most people, the CPU is the most important factor when choosing a laptop, especially if you plan on using it for gaming or video editing. It determines how fast your applications will run and how well you can multitask. If you're looking to buy a professional workstation, consider getting one with an Nvidia GPU instead of an AMD one, as Nvidia has better support for CUDA and OpenCL acceleration libraries used in many engineering applications.
How to Know if a Laptop Has a High-End Processor or Not?
When comparing CPUs, look at single-core and multi-core performance scores. Cinebench R20 is a popular benchmark that measures both. Don't expect to find a top-of-the-line CPU in a budget laptop. Instead, focus on finding a good balance between price and performance by considering which features matter most to you.
Recommended Processors for Acer Laptops
Here are our recommendations for Acer laptops at various budget levels:
| Budget Level | Processor |
| --- | --- |
| Minimum | Intel Core i5-1235U or Ryzen 5 6600U |
| Recommended | Intel Core i5-12500H or Ryzen 5 6600H |
| High-end | Intel Core i7-12700H or Ryzen 7 6800H |
At the minimum level, you can expect decent performance for everyday tasks, while the recommended level offers enough power for more intensive applications. The high-end level provides top-tier performance for demanding tasks.
In conclusion, choosing the right processor for your Acer laptop can be challenging, but it's essential to get the performance you need. Keep in mind the various options on the market and consider your budget and use case when making a decision.
The right graphics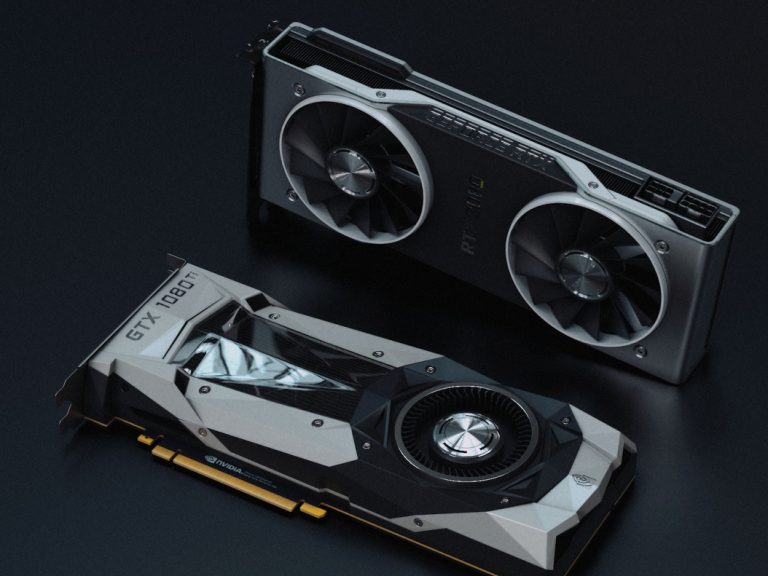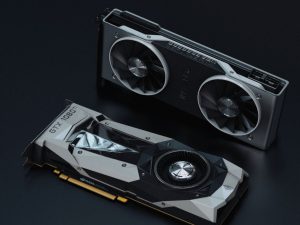 When it comes to buying a laptop, one of the most important factors to consider is the graphics card. With advancements in graphics technology, it's now easier to find a laptop with a graphics card that can handle even the most demanding tasks. In this section, we'll take a look at how to decide on the right graphics card for Acer laptops.
What has changed in the graphics market?
Nvidia continues to dominate the laptop GPU market, and their latest release, the RTX 40 series, is already hitting the shelves. However, the majority of laptops in the market still use the previous RTX 30 series cards. Additionally, desktop GPUs are becoming more power-hungry, which has widened the gap between notebook and desktop graphics cards.
When to use a discrete GPU?
If you're a serious gamer or a professional in fields like photography, video editing, 3D modeling, or machine learning, then a discrete GPU is essential. For other users, integrated graphics may be sufficient.
GPU options for Acer laptops
Acer is a cost-conscious laptop manufacturer that manages to pack in better graphics cards at the same price as other manufacturers. Acer offers a wide range of GPU options from integrated graphics to mid-range discrete graphics cards like the Nvidia GTX 1650, 1660 Ti, and RTX 3060.
How to know whether a laptop has a high-end GPU or not?
The performance of a graphics card can vary depending on the amount of power assigned to it. Look for laptops with an adequate power supply to ensure that the GPU delivers the performance promised by its benchmarks. You can also compare different GPUs using industry-standard benchmarking software like 3DMark.
List of recommended GPUs for each price bracket
Here are our recommendations for Acer laptops based on different price brackets:
Under $1000: A high-end integrated GPU like the Intel Iris Xe or AMD RDNA 2 is sufficient for everyday tasks.
Under $1500: The Nvidia RTX 3060 is a mid-range GPU that provides excellent performance for gaming and professional applications.
Under $2000: For high-end gaming and professional applications, we recommend the Nvidia RTX 3070 Ti or the AMD RX 6800M.
In conclusion, the right graphics card for your Acer laptop depends on your specific needs and budget. By considering factors like power supply, GPU options, and price range, you can choose a laptop that delivers the performance you need without breaking the bank.
Choosing a memory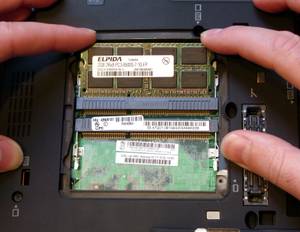 When it comes to gaming laptops, one thing you should never skimp on is RAM. Minimum RAM requirements for most games is 8 GB, with 16 GB being the minimum recommendation for smooth performance. But mid-range gaming laptops are now typically sold with 16 GB and higher-end gaming machines often feature 32 GB or more.
The latest generation of CPUs from Intel and AMD both support DDR4 and DDR5 RAM, though DDR5 is still quite expensive and hasn't had time to mature yet. So if you're buying a mid-range laptop, there's no point in splurging on DDR5 — it won't give you a significant performance boost over DDR4.
For most gamers, 32 GB of RAM will be more than enough, but if you're looking for a truly high-end gaming machine, 64 GB might be a better choice. You'll also want to consider ECC and CL/QL options if you're going for a workstation with extreme processing power.
When it comes to the actual budget, 16 GB of RAM will cost you around $50, 24 GB around $80 and 32 GB around $120. High-end DDR5 RAM is still quite expensive and not really worth it, so if you're shopping for a mid-range laptop, stick with DDR4 and you'll be fine.
Storage for Acer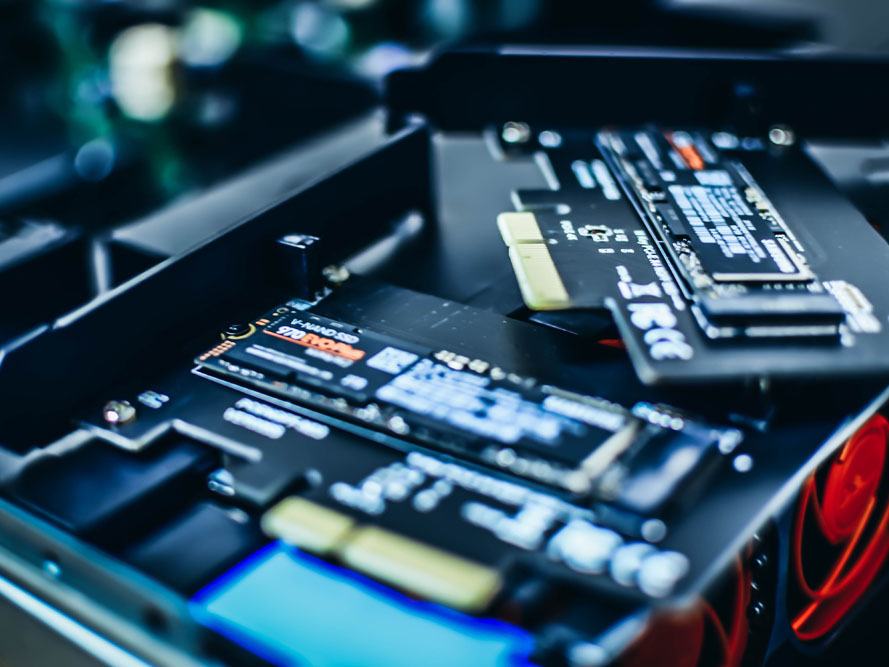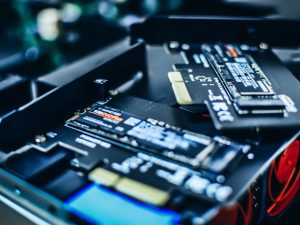 When it comes to laptop storage, SSDs have taken over the market. Even budget laptops now come with SSDs instead of HDDs or SATA SSDs. The new standard for SSDs is PCIe M.2, usually NVMe.
If you're looking for an Acer laptop, start with a 500 GB SSD as a baseline unless you're going for an Acer Chromebook. Chromebooks are a great option if you're looking for an affordable tablet-like laptop. However, Acer laptops are not known for their fast storage because it's one of the corners that's usually cut to save money. At the same time, SSD performance is no longer as critical as it once was.
If you require a lot of storage space, consider purchasing a larger laptop with an additional M.2 slot or an external drive for backups and archives. Keep in mind that if you want a laptop under 15 inches, don't expect a multiple drive setup.
SSD read/write benchmarks are unimportant for most people, so don't worry too much about them when deciding on the right SSD for your Acer laptop.
Here are our recommendations for SSD configurations in each laptop price bracket:
| Laptop Price | Recommended SSD Configuration |
| --- | --- |
| < $900 | 500 GB |
| $900 – $2k | 1 TB |
| > $2k | 2 TB |
Remember, these are just recommendations, and your needs may differ. But if you follow these guidelines, you'll be sure to have the right SSD for your Acer laptop.
Picking a good display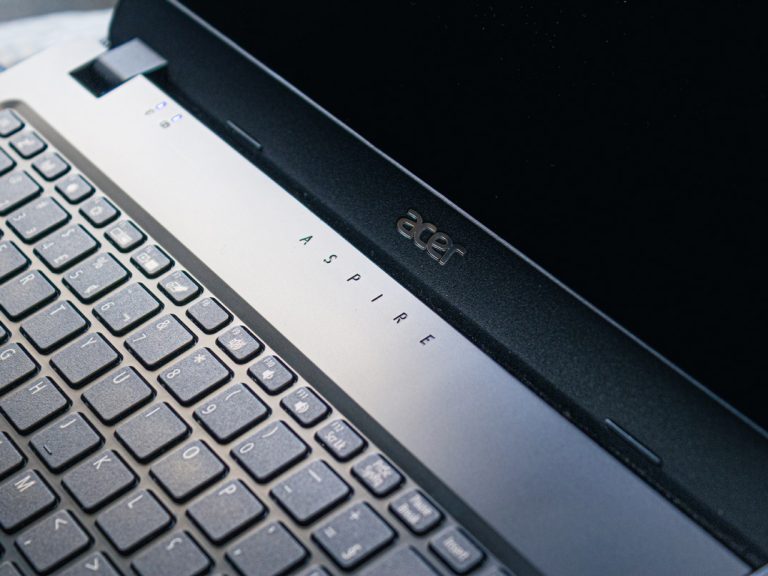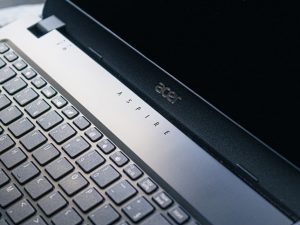 When looking for the perfect laptop display for your Acer laptop, there are a few things to consider. Display panels come in two main types – IPS and TN, with IPS being the current standard. IPS panels offer better color reproduction and wider viewing angles, while TN panels are only found in the cheapest laptops. OLED displays are becoming increasingly prevalent but are still not widespread.
When it comes to resolution, Full HD is still the most common display resolution. QHD is most frequent in premium gaming/business laptops, while 4K is most common in professional notebooks for creators. Higher resolutions are great for desktops but are not ideal for laptops due to their limited graphics power and battery life.
If you're a gamer, you'll want to consider the refresh rate of your laptop display. High refresh rate screens are found in the majority of gaming laptops and can make a noticeable difference in the smoothness of gameplay.
When it comes to brightness, contrast, color space coverage, and gamut coverage, the requirements will vary depending on your needs. A minimum of 280 nits is recommended for brightness, with 300 nits and 90% sRGB coverage being ideal for most users. High-end displays should have at least 380 nits and 100% sRGB coverage.
Finally, it's important to consider your budget when choosing a laptop display. At a minimum, we recommend a TN or IPS panel with 280 nits of brightness. For a better experience, go for an IPS panel with 300 nits of brightness and 90% sRGB coverage. If you're looking for the best possible display, go for an IPS or OLED panel with 380 nits of brightness and 100% sRGB coverage.
The best battery for Acer in 2022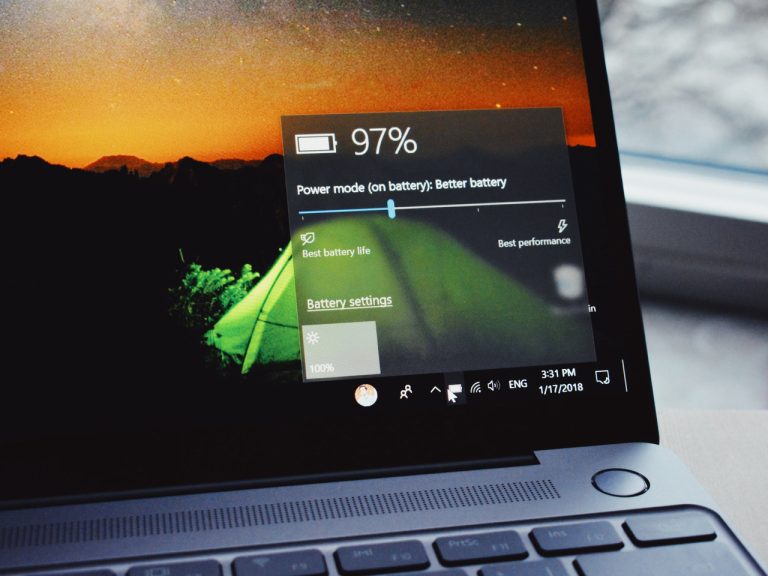 When it comes to choosing the right laptop battery for your Acer laptop, there are a few things to consider. Battery technology has improved over the years, making it possible to achieve good battery life even on budget laptops. However, more power-hungry components can take their toll on battery runtime.
Battery life is one of the most important factors to consider when choosing a laptop, especially if you plan to use it while traveling or working remotely. There are two ways to measure battery life: time and watt-hours (Wh). Time is easy to understand – it's how long your battery will last on a single charge. Watt-hours take into account not only the capacity of the battery but also its efficiency.
When searching for laptops with great battery life, check the C-rate (capacity rating) and runtime (how long it can last in hours). If you're looking for a laptop that won't need charging often, go for an ultrabook or MacBook Air, as these are designed to be used unplugged most of the time.
In terms of estimating battery life, there's always a trade-off between battery capacity and weight. The more capacity a battery has, the longer it will last, but it will also weigh more. For example, a laptop with a 40Wh battery will likely have a runtime of around 4 hours, while a laptop with an 80Wh battery can last up to 10 hours.
It's worth noting that budget laptops may not have fast charging or USB-C PD, which can be an issue if you need to charge your laptop quickly. When it comes to choosing a laptop battery for Acer laptops, here are some recommendations based on different price brackets:
Minimum: 4 hours
Recommended: 6 hours
High-end: 10 hours
Ultimately, the amount of battery life you need will depend on your specific needs and budget. However, keep in mind that having a laptop with a longer battery life can save you time and hassle in the long run.
4 Best Laptops for Acer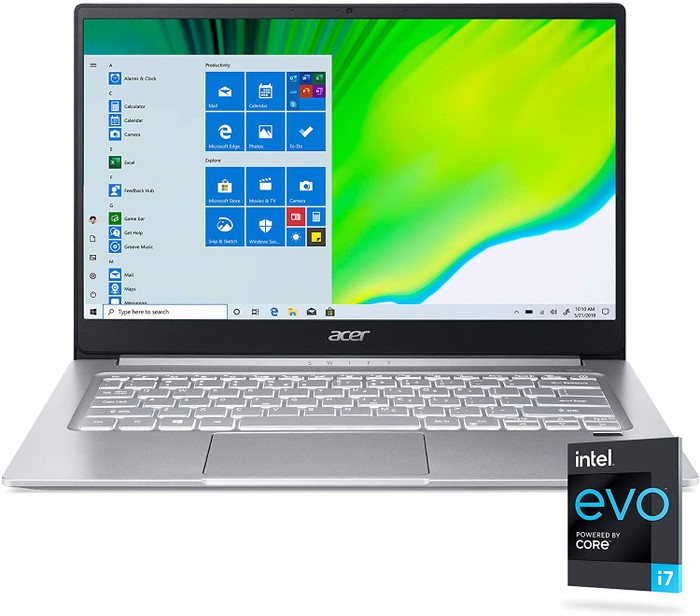 $580
i7-1165G7
|
Iris Xe Graphics G7 96EUs
|
8 GB RAM
|
256 GB SSD
|
14″ IPS; 1920x1080
|
Acer Swift 3 SF314-59-75QC is a powerful yet affordable ultrabook with good performance, display, and battery life, but lacking in audio and keyboard quality.
Pros
Compact and ergonomic design
Sturdy build quality
Good IO, including Thunderbolt 4
Excellent performance for the price
Cons
Poor audio quality
Subpar keyboard experience
Runs hot with games and demanding loads
No memory card reader or memory slots
Summary
Acer Swift 3 SF314-59-75QC is a great value for those looking for a powerful and sleek ultrabook. The laptop is compact, sturdy, has good IO, and performs well with its Intel Tiger Lake CPU, making it great for demanding tasks and games. However, it suffers from poor audio quality and a subpar keyboard experience.
Alternatives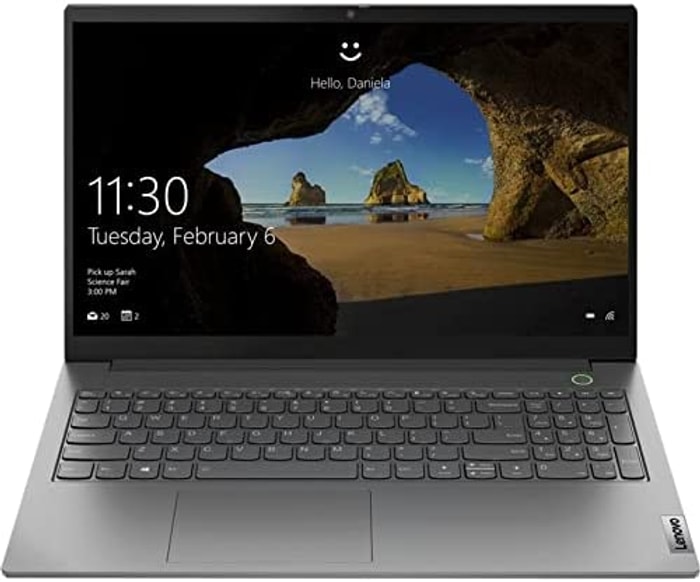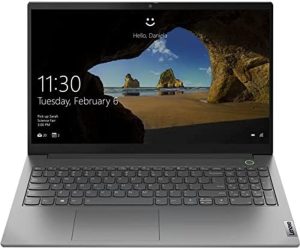 $580
Pros
Expandable RAM
Good battery life
Cons
Display contrast and brightness could be better
Only one year of warranty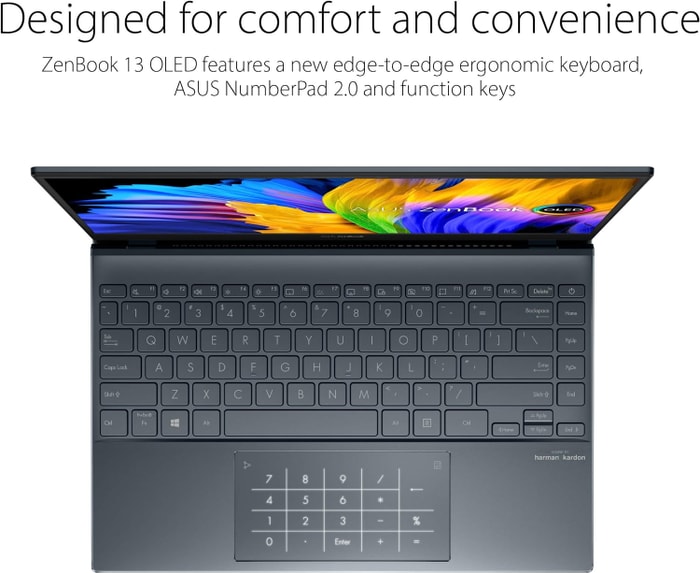 $730
i7-1165G7
|
Iris Xe Graphics G7 96EUs
|
8 GB RAM
|
512 GB SSD
|
13.3″ OLED; 1920x1080
|
ASUS ZenBook 13 UX325EA-EH71: Sleek and Powerful
Pros
Sleek, lightweight design
Powerful overall and gaming performance
Excellent battery life
Very comfortable keyboard
Cons
Weak speakers
Display could be brighter
No headphone jack
Hinges are far too weak
Summary
The ASUS ZenBook 13 UX325EA-EH71 is a sleek and lightweight laptop that offers great power and longevity thanks to Intel's new 11th Gen chips. With excellent battery life and a very comfortable keyboard, it's a great option for those in need of a portable powerhouse.
Alternatives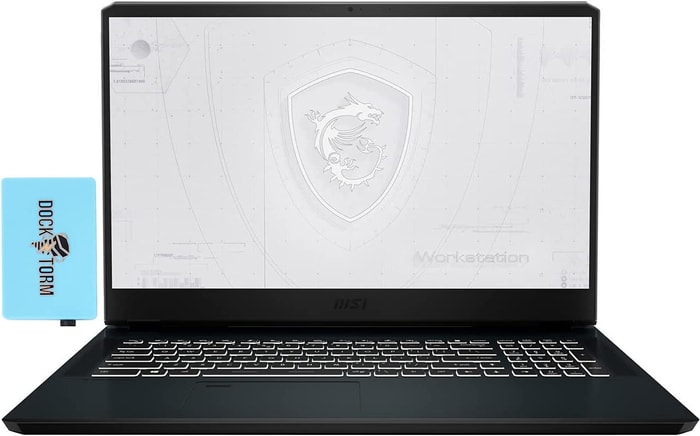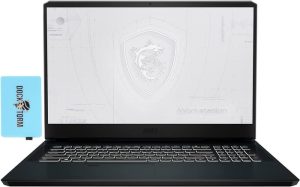 $800
Pros
Exceptional processor (i7-11800H)
Excellent graphics card (RTX A3000)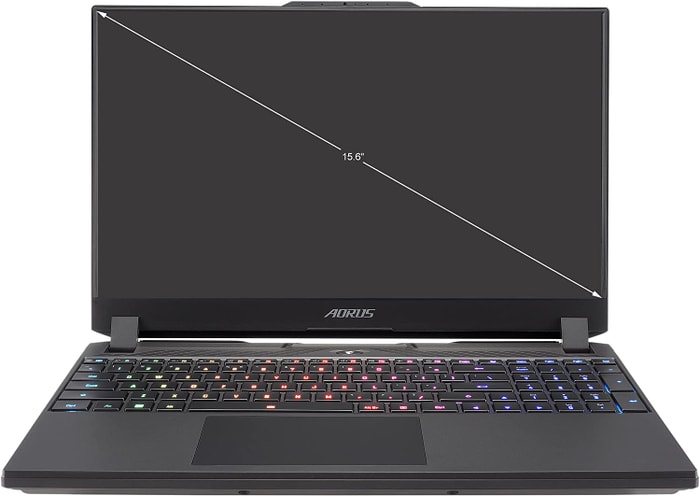 $1,600
i7-12700H
|
RTX 3070 Ti
|
64 GB RAM
|
2000 GB SSD
|
15.6″ IPS-level; 2560x1440
|
The GIGABYTE AORUS 15 XE4 packs a punch with its impressive performance and storage capabilities, but its battery life takes a hit due to its energy consumption.
Pros
Highly responsive 165Hz panel
Wide color gamut
High system performance
PCIe 4.0 SSD
Cons
High power usage at idle and low load
No card reader
Only one USB-A port
Summary
The GIGABYTE AORUS 15 XE4 is a powerful gaming laptop that comes with impressive specs such as a highly responsive 165Hz panel, a wide colour gamut, and high system performance. However, its high power consumption leads to low battery life, and it lacks a card reader and has only one USB-A port.
Reviews
Alternatives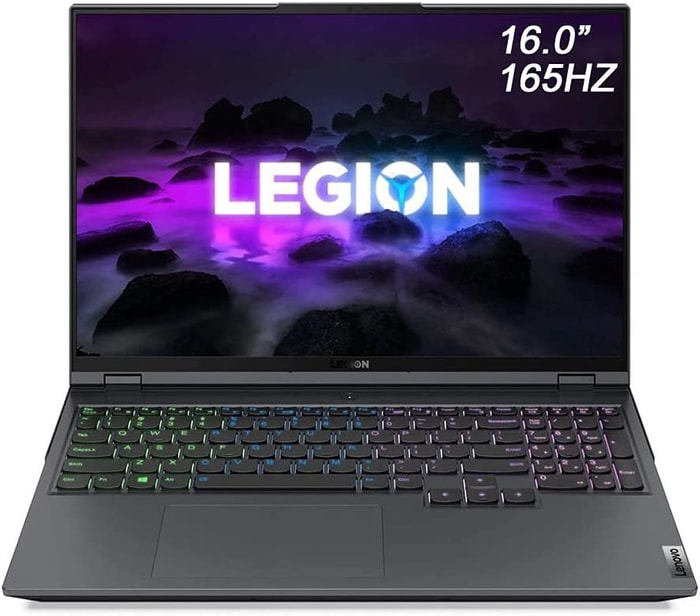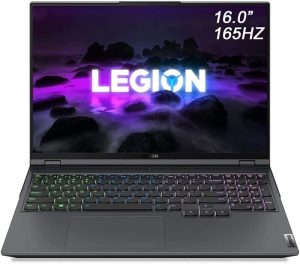 $1,600
Pros
Bright and color-accurate display
Good cooling performance
Cons
Slow SSD
Poor audio quality and camera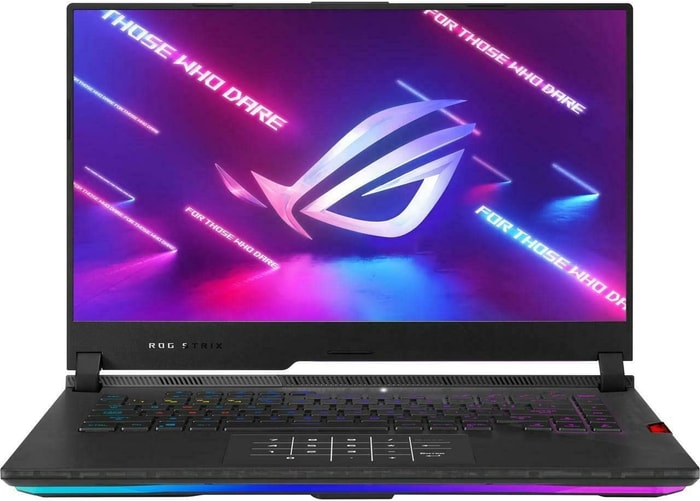 $2,310
Ryzen 9 5900HX
|
RTX 3080
|
64 GB RAM
|
4000 GB SSD
|
15.6″ IPS-level G-Sync; 1920x1080
|
Asus ROG Strix Scar 15 G533: A Powerful Gaming Laptop with Some Concerning Emissions
Pros
Sturdy construction
Fast Wi-Fi 6E
Unhindered Core i9-12900H and RTX 3070 Ti performance
Cons
Limited display angle
High heat and noise emissions under load
Battery backup could have been better
Summary
The Asus ROG Strix Scar 15 G533 is a robust gaming laptop that features a WQHD 240 Hz panel, Intel Alder Lake Core i9-12900H, and an Nvidia RTX 3070 Ti. However, the laptop still has concerns regarding emissions and power draws.
Alternatives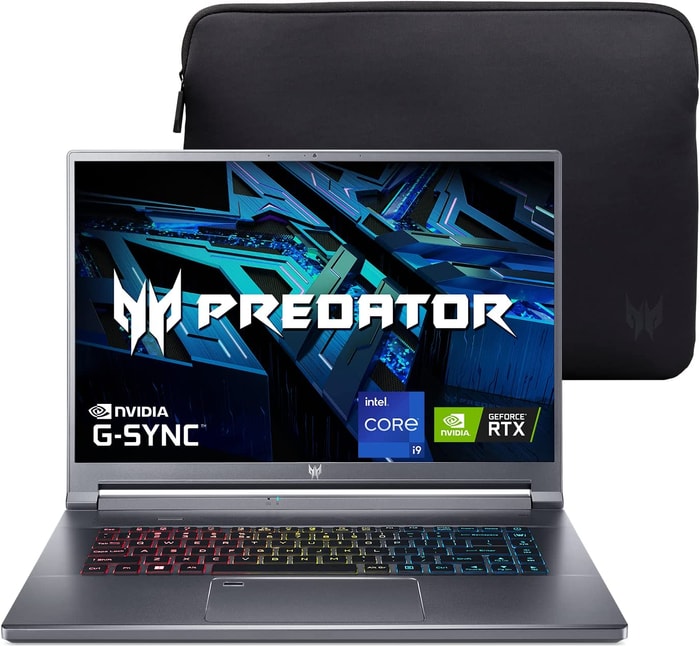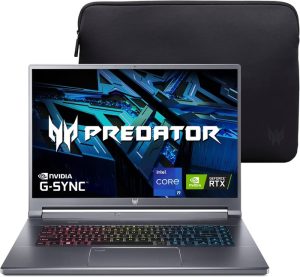 $2,500
Pros
High-performance capabilities
Excellent, bright 240-Hz display
Cons
Soldered-in RAM
Inaccessible SSD
Table of the Best Laptops for Acer