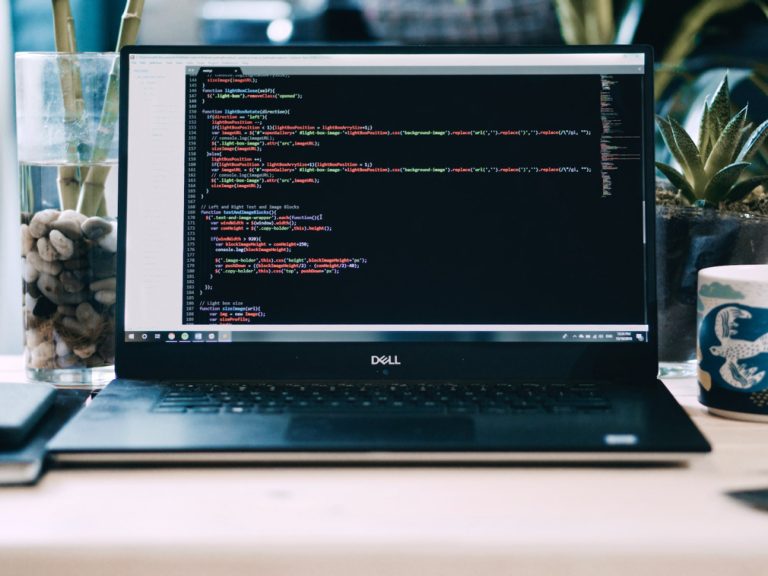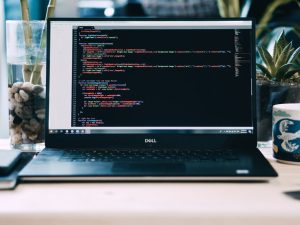 Dell has been a household name in the world of technology for as long as I can remember. Their commitment to producing reliable and high-performing products has earned them a place among the most influential PC brands worldwide.
If you're thinking about purchasing a Dell laptop, you have come to the right place. Dell has an array of models that cater to different users' needs, whether you're a student or a graphic designer looking to run heavy software like AutoCAD or Photoshop. But with so many options to choose from, selecting the right one can be quite overwhelming. In this guide, I'll break down everything you need to know to choose the best Dell laptop for your needs. Whether it's performance, design, or affordability, Dell has got you covered. Let's dive in!
The best processor for Dell in 2022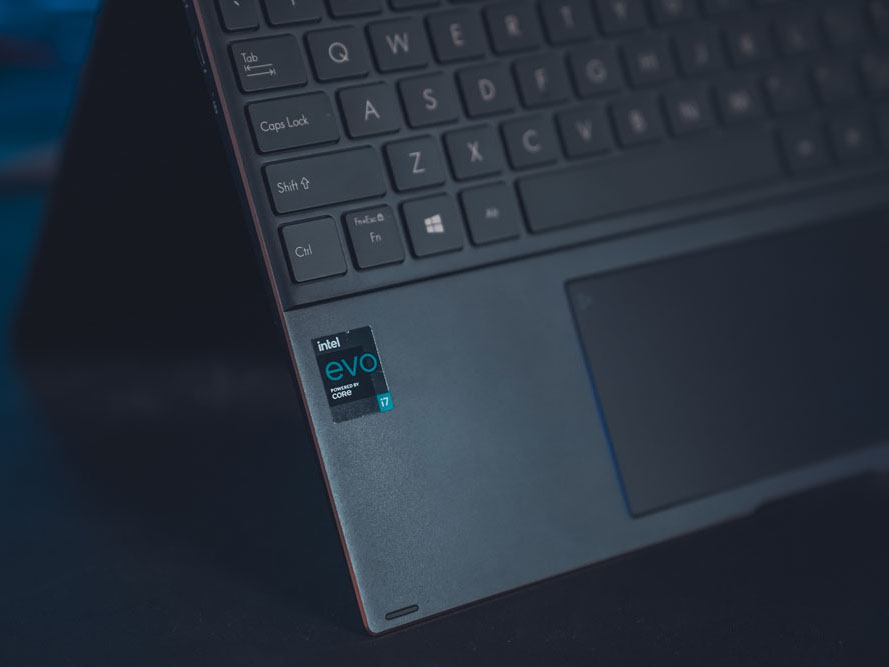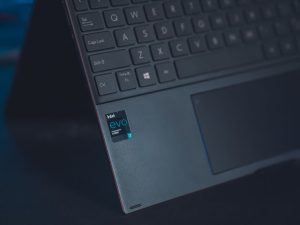 When it comes to choosing the right processor for your Dell laptop, you need to consider the latest market trends and your budget. With the release of Apple's ARM-based M1 and M2 series, AMD's Ryzen processors capturing 20% of the market, and Intel's latest 13th-generation Core processors, there are plenty of options to choose from.
If you're not looking for a gaming laptop, the CPU may not be as critical, but it's still an important consideration. The latest processors are available in H-series and U-series variants, with H-series being more powerful but also more power-hungry, and U-series being better suited for ultrabooks due to its lower TDP.
When comparing processors, it's important to consider both single-core and multi-core performance. For benchmarking, PassMark and Cinebench R23 are good indicators of real-life performance.
Here are our recommended processors for different price brackets:
For a minimum budget, we recommend the i5-1235U or Ryzen 5 6600U.
For a mid-range budget, we recommend the i5-12500H or Ryzen 5 6600H.
For a high-end budget, we recommend the i7-12700H or Ryzen 7 6800H.
Ultimately, the processor you choose will depend on your specific needs and budget. By keeping these factors in mind, you can make an informed decision on the right processor for your Dell laptop.
Deciding on a graphics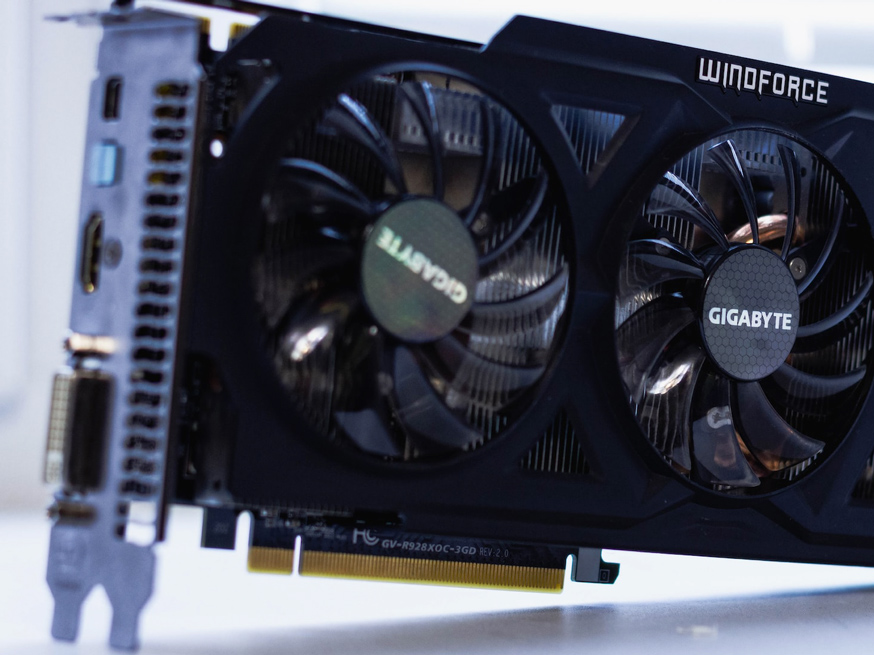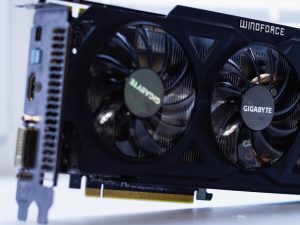 When it comes to deciding on the right graphics card for your Dell laptop, there are a few things to consider. Firstly, it's important to note that a dedicated graphics card is only necessary if you require it for a specific task such as 3D modeling, video editing, or machine learning. For general use in a business setting, integrated chips like Intel's Iris Xe or AMD's RDNA 2 are more than sufficient.
However, if you're looking for the best Dell laptop for gaming or VR, a high-end graphics chip is essential. The choice between power-efficient underpowered chips and high-performance power-hungry GPU "strains" depends on your priorities and budget.
It's also important to note that the Max-Q label for underpowered chips is no longer used. Instead, OEMs determine the exact GPU wattage, which can result in significant differences in graphics performance even between laptops with the same GPU chipset. To ensure you're getting the most out of your Dell laptop's graphics card, compare GPUs using popular benchmarks like 3DMark and look for certified professional cards if necessary.
When it comes to budget ranges, here are some recommendations:
Minimum: high-end integrated (Iris Xe, AMD RDNA 2)
Recommended: RTX 3060
High-end: RTX 3070 Ti; RX 6800M
Lastly, don't forget to consider power-saving technologies like Nvidia Optimus, Advanced Optimus, and AMD Switchable Graphics, which can help alleviate some issues related to high GPU power consumption.
Overall, by considering your specific use case and budget, you can make an informed decision about which graphics card to choose for your Dell laptop.
How to choose the right memory for Dell?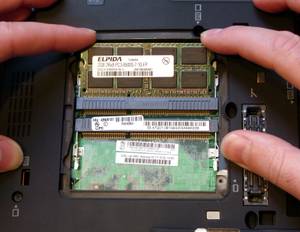 Gone are the days when 8 GB of RAM was considered a good investment for a laptop. Now, most mid-range laptops come with 16 GB, and if you want to go all out, 32 GB or more can be found in high-end laptops. CPU-wise, the latest Intel and AMD chipsets support both DDR4 and the newer DDR5; however, DDR5 is still quite expensive, so you may want to wait for a few more years until it matures as a technology.
If you're working with ultra high-resolution footage, 3D, or virtualized environments (e.g. Docker), then 24 GB or even 32 GB of RAM might be worth considering. Meanwhile, most regular business laptops wouldn't have issues with 16 GB – unless you're running memory-intensive software, like Photoshop or Autodesk. As for the DDR5 vs DDR4 debate, there isn't a massive difference between the two versions, but if you're after a budget-friendly Dell laptop, it's not worth the upgrade.
Finally, if you're going for a Xeon processor (as found in some Dell Precision laptops), then you might want to consider investing in ECC RAM (error-correcting). This type of memory is more expensive, but it'll minimize the risk of data corruption in long-running tasks (i.e. taking days or weeks).
To sum up, here are my recommendations for laptop RAM when shopping for Dell:
| Requirement | Minimum | Recommended | High-end |
| --- | --- | --- | --- |
| Amount of RAM | 16 GB | 24 GB | 32 GB |
| Type of RAM | DDR4 | DDR4 | DDR5 |
| Special features | | | ECC |
Storage for Dell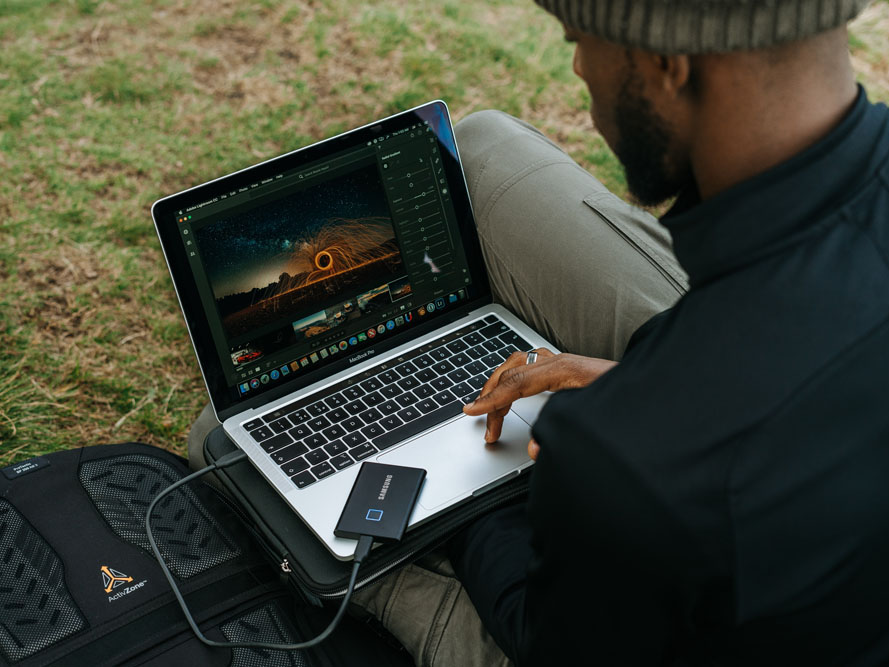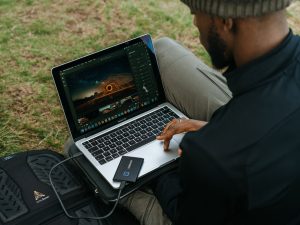 Solid-state drives (SSDs) have become the standard in laptop storage, with PCIe M.2 (usually NVMe) SSDs now the norm. Dell laptops are no exception to this rule, and choosing the right SSD for your laptop will depend on your budget and needs.
How much storage is needed for a laptop?
Unless you're looking for a low-priced laptop, start with 500 GB as a baseline. Whether you need more depends on your line of work (or study) – does it have particularly steep requirements for storage capacity? The most important thing to consider is the storage capacity. A 500 GB drive should be enough for most people, but you'll need more space if you're a video editor or photographer.
Multiple drives – what options are available?
If your budget allows it and your line of work demands it – get a laptop with two drives – one for your main applications and another for your data files (pictures, videos, music…). Sadly, multi-drive laptops are almost exclusively in the 15" to 17" range, so don't expect a 13-inch Dell XPS to have multiple SSDs.
Does performance matter?
Since SSD performance has surpassed most of our needs, storage benchmarks have become much less consequential. Despite that, in a situation where the laptop's SSD is known (which is sometimes hidden deep in the spec sheet), AS-SSD and CrystalDiskMark benchmarks are helpful to ensure we're not getting a subpar laptop with a high-end price tag.
Table of recommended SSD configurations (list prices)
| Type | Minimum | Recommended | High-end |
| --- | --- | --- | --- |
| PCIe Gen 3 x4 | $50 | $100 | $200 |
| PCIe Gen 4 x4 | $100 | $200 | $400 |
Conclusion
When it comes to choosing the right SSD for your Dell laptop, start with a baseline of 500 GB and adjust according to your needs. If you're looking for a high-end laptop, look out for PCIe Gen 4 x4 support and the maximum supported capacity (in TB). Keep in mind that multi-drive laptops are almost exclusively in the 15" to 17" range, so choose wisely.
What's the best display for Dell?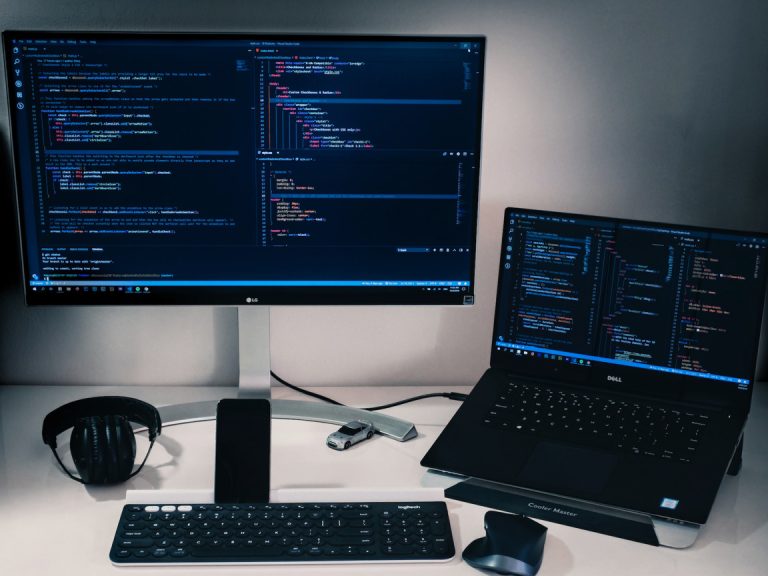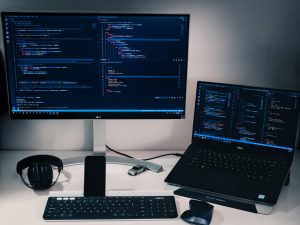 When it comes to picking a display for your Dell laptop, there are several factors to consider. The most important ones are screen size, resolution, panel type, and price point. In this section, we'll discuss the options available for each and offer some recommendations for what you should look for.
Laptop screen size and resolution options
Full HD (1920 x 1080) is still the most popular resolution for laptops, and you'll find it on most mid-range models. If you're looking for a higher resolution, QHD (2560 x 1440) is most common in premium gaming and business laptops. For those who need even more pixels, 4K (3840 x 2160) is the way to go, and it's most frequently found on professional notebooks for creators. Just remember that a higher resolution will also demand more power from your battery.
Panel type (IPS, OLED, TN)
In the past, TN panels were the norm, but they are only found in low-end laptops and some gaming notebooks today. For most people, an IPS or IPS-level panel would be the best choice, with its excellent viewing angles and color reproduction. However, if you're looking for the absolute best display in a Dell laptop, look for their handful of OLED models that deliver unmatched visuals in nearly every regard.
Unnecessary features in business laptops (high refresh rate, adaptive sync)
High refresh rate screens are found in the majority of gaming laptops, but they aren't necessary in business laptops. Similarly, adaptive sync technology like G-Sync or FreeSync is a great feature for gamers, but it's not essential for most professionals.
Screen brightness, contrast, color gamut – who should care about these metrics?
If you're a professional photo or video editor, you'll want a laptop with excellent color accuracy and a wide color gamut. Look for displays that cover at least 90% of the Adobe RGB or DCI-P3 color spaces. If you're a gamer, a high refresh rate and low response time are more important. Everyone benefits from a bright, high-contrast display, but if you spend a lot of time outdoors or in bright rooms, look for a laptop with at least 300 nits of brightness.
What to expect at each price point?
At the minimum price point, you should expect an IPS panel with at least 300 nits of brightness. In the mid-range, look for a display with 350 nits of brightness and at least 90% Adobe RGB coverage. At the high-end, go for an IPS mini LED or OLED panel with at least 400 nits of brightness and 95%+ DCI-P3 coverage.
In conclusion, the display is an essential aspect to consider when buying a laptop. By understanding the different panel types and what features matter for your specific use case, you can make an informed decision that meets your needs and budget.
My battery recommendations for Dell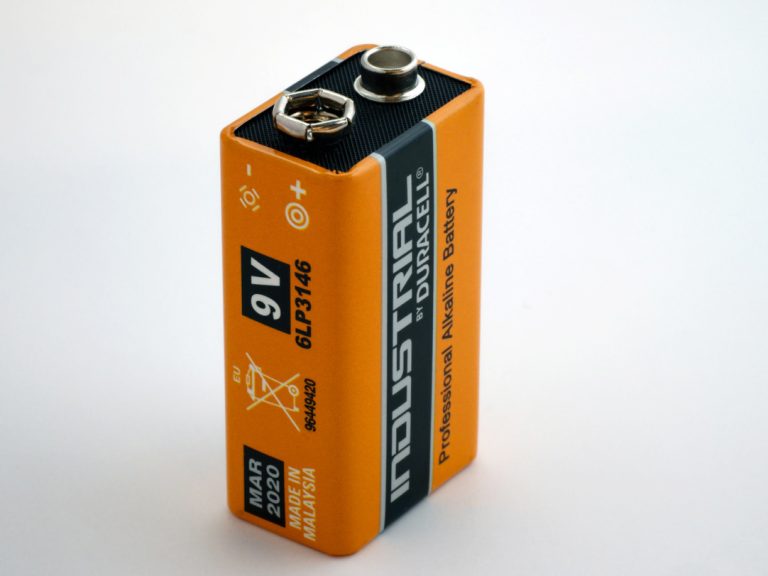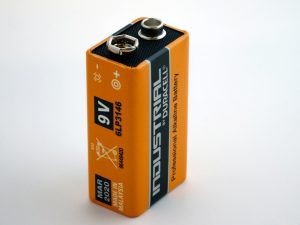 Laptop batteries have come a long way in recent years, with even budget models offering decent battery life of around 6 hours. However, more power-hungry components like high-end CPUs and GPUs, as well as bright high refresh rate displays, can significantly impact battery runtime.
When deciding on the right laptop battery for your needs, it's essential to consider your usage. If you need your laptop for work or school, a long-lasting battery is critical. I would suggest considering three battery requirements: battery runtime, charging speed, and cell count.
Battery capacity is one of the most critical factors in determining runtime. The higher the capacity, the longer your laptop will last on a single charge. Additionally, cell count plays an indirect role in battery longevity, so it's worth considering.
To help you decide on the right battery for your Dell laptop, I've compiled a list of expected battery performance for different price points:
Minimum: 4 hours
Recommended: 6 hours
High-end: 10 hours
It's worth noting that while it's possible to find laptops with exceptional performance and long battery life, these traits often come at the expense of each other and portability. Therefore, it's crucial to consider your specific needs and usage patterns when deciding on the right laptop battery for your Dell device.
When comparing different models, I recommend looking at standardized test results from sites like notebookcheck to ensure an accurate comparison of each laptop's performance under similar load conditions. This is especially critical when comparing different laptops with varying components and default display brightness.
Overall, a long-lasting battery is essential for any laptop. With the right considerations and research, you can find the perfect Dell laptop battery to meet your needs.
5 Best Laptops for Dell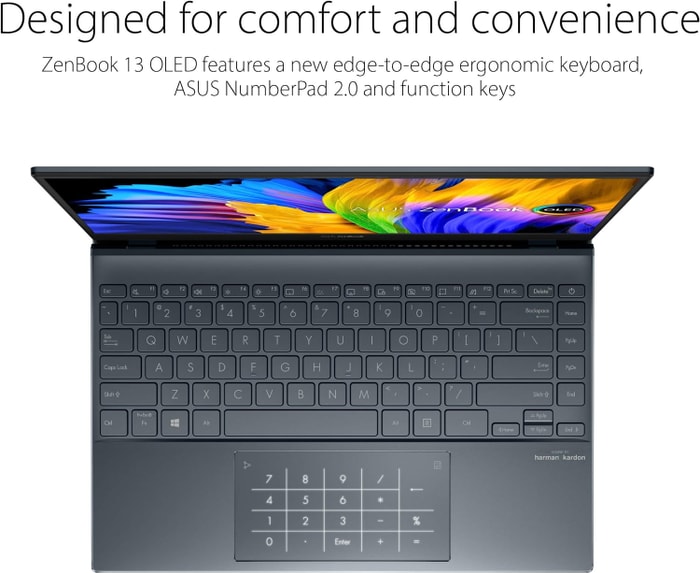 $730
i7-1165G7
|
Iris Xe Graphics G7 96EUs
|
8 GB RAM
|
512 GB SSD
|
13.3″ OLED; 1920x1080
|
ASUS ZenBook 13 UX325EA-EH71 offers powerful performance and excellent battery life in a sleek and lightweight design.
Pros
Sleek and lightweight design
Powerful overall and gaming performance
Excellent battery life
Comfortable keyboard
Cons
Weak speakers
Display could be brighter
No headphone jack
Hinges are too weak
Summary
The ASUS ZenBook 13 UX325EA-EH71 is a powerful laptop with a long battery life thanks to Intel's 11th Gen chips. It has a sleek and lightweight design, comfortable keyboard, and good gaming performance. However, it has weak speakers, a display that could be brighter, and no headphone jack.
Alternatives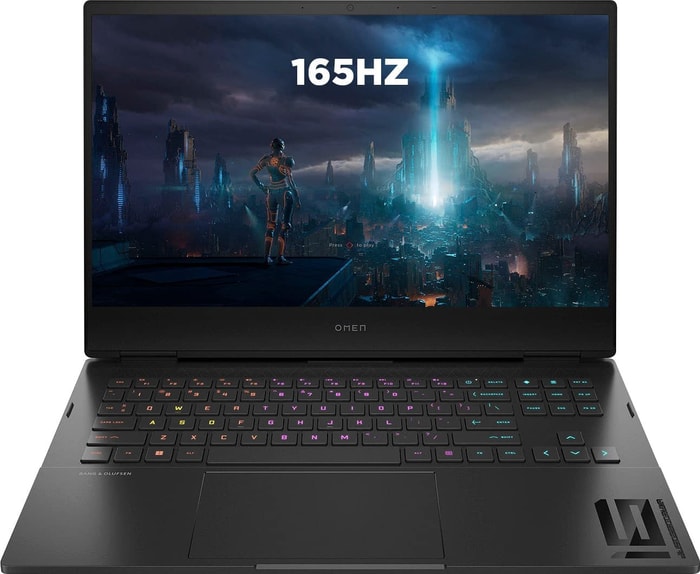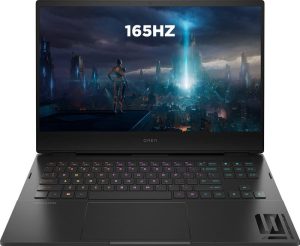 $730
Pros
Great processor (i7-12700H)
Excellent graphics card (RTX 3060)
Cons
Unremarkable memory amount (16GB)
Weighty (5.98 lbs)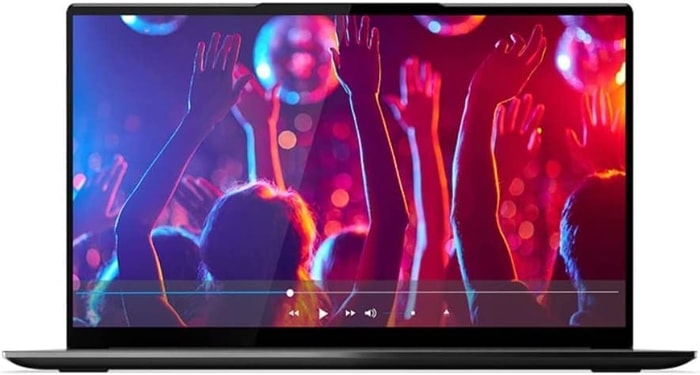 $960
i7-1195G7
|
Iris Xe Graphics G7 96EUs
|
16 GB RAM
|
1024 GB SSD
|
14″ IPS; 3840x2160
|
Lenovo IdeaPad Slim 9i is a stylish laptop with some performance and serviceability issues.
Pros
Relatively bright touchscreen
Attractive chassis design
Lightweight and portable
Strong GPU performance
Cons
Shallow and weak key feedback
Slippery and awkward clickpad
Difficult end-user serviceability
RAM not user-upgradeable
Summary
Lenovo IdeaPad Slim 9i comes with a genuine leather chassis, a relatively bright touchscreen, strong GPU performance, and respectable battery life. However, the shallow keyboard, slippery clickpad, difficult serviceability, and high price tag make it a challenging choice.
Alternatives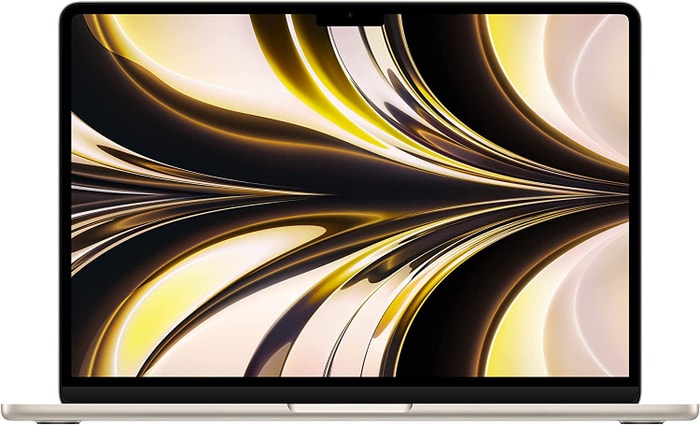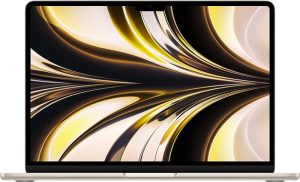 $1,160
Pros
Slim, high-quality case
Good input devices
Cons
Significant performance reduction under high load
Less efficient than the M1 SoC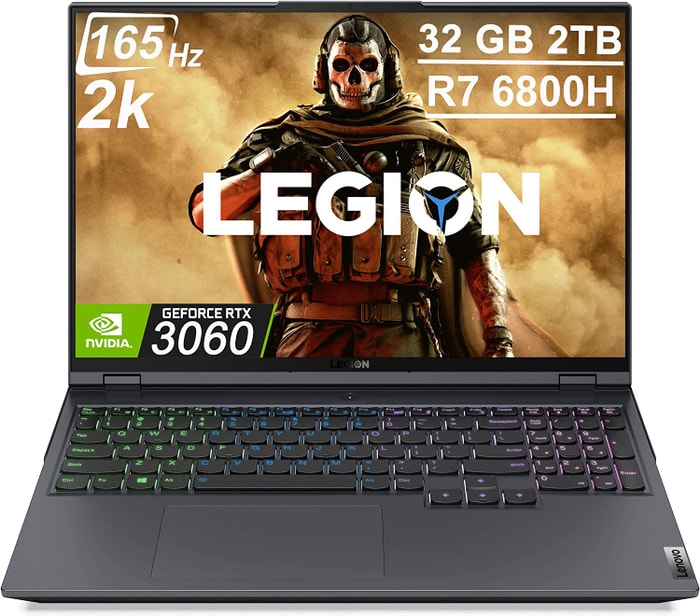 $1,350
Ryzen 7 6800H
|
RTX 3060
|
32 GB RAM
|
2000 GB SSD
|
16″ IPS HDR G-Sync; 2560x1600
|
Lenovo Legion 5 Pro offers impressive gaming performance with a high-quality display but has weak battery life and no Thunderbolt support.
Pros
High-quality 165 Hz 16:10 IPS display
Relatively easy serviceability
Integrated numpad
Very fast charging
Cons
Low-resolution webcam with no IR or privacy shutter
Very warm CPUGPU temperatures when gaming
Moderate-heavy uneven backlight bleeding
Only
Summary
Lenovo Legion 5 Pro is a great choice for gamers with its high-performance AMD Zen 3+ CPU and GeForce RTX 3070 Ti GPU. The laptop features a 165 Hz 16:10 IPS display, easy serviceability, integrated numpad, fast charging, and MUX support. However, it has a low-resolution webcam with no IR or privacy shutter, poor battery life, and no Thunderbolt support.
Alternatives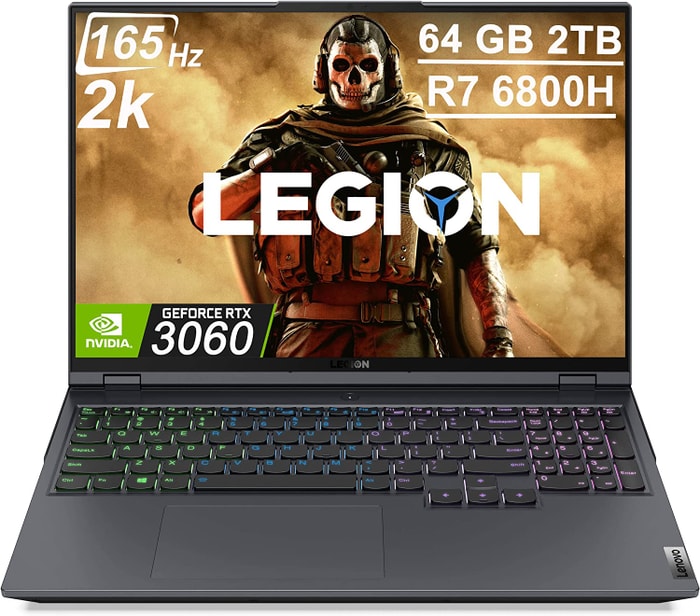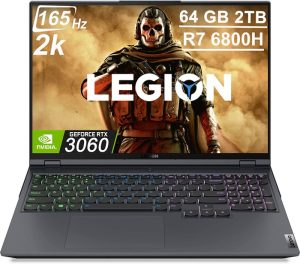 $1,500
Pros
High-quality 165 Hz 16:10 IPS display
Relatively easy serviceability
Cons
Low-resolution webcam with no IR or privacy shutter
Very warm CPUG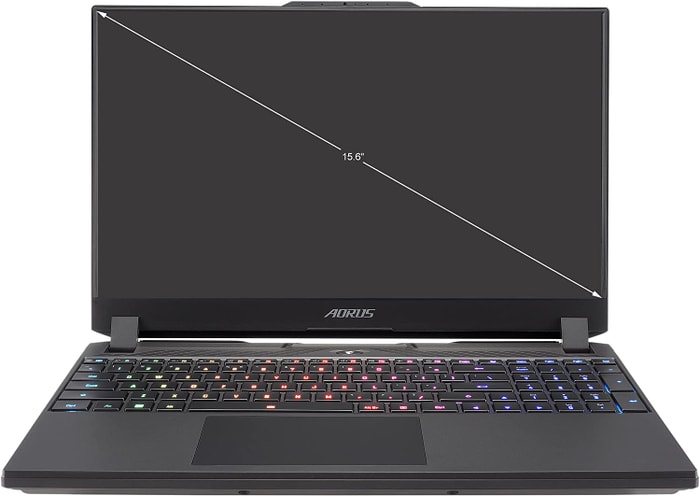 $1,600
i7-12700H
|
RTX 3070 Ti
|
64 GB RAM
|
2000 GB SSD
|
15.6″ IPS-level; 2560x1440
|
The GIGABYTE AORUS 15 XE4 is a high-performance gaming laptop with a bright display, fast SSD, and decent battery life.
Pros
Fast and responsive 165Hz display
PCIe 4.0 SSD and free M.2 2280 slot
Thunderbolt 4 and Power Delivery support
Individual key lighting and solid battery life
Cons
High power usage at idle and low load
No card reader and only one USB-A port
Summary
The Aorus 15 XE4 is a powerful gaming laptop with a fast 165Hz display, wide color gamut, and PCIe 4.0 SSD. It also features Thunderbolt 4 and Power Delivery support, as well as a free M.2 2280 slot for additional storage.
Reviews
Alternatives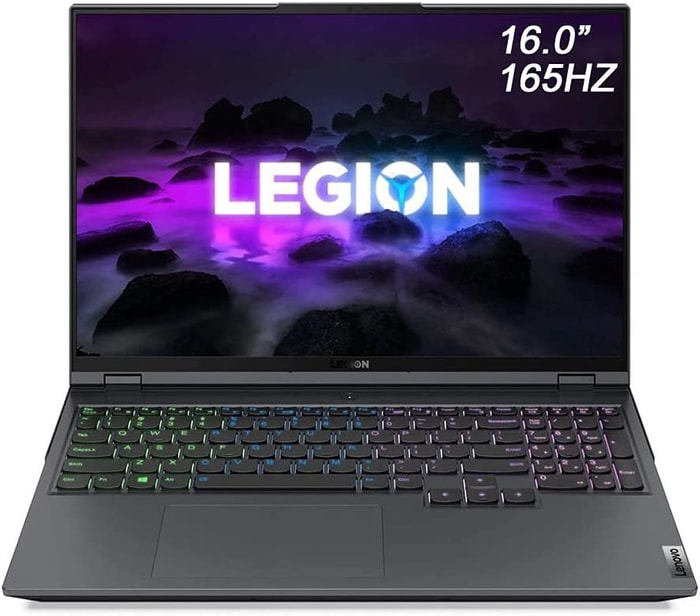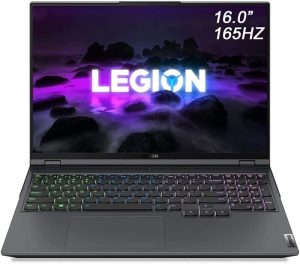 $1,600
Pros
Class-leading multithreaded CPU performance
Major gaming muscle with GeForce RTX 3070
Cons
Drab design for a gaming laptop
Limited battery life without hybrid mode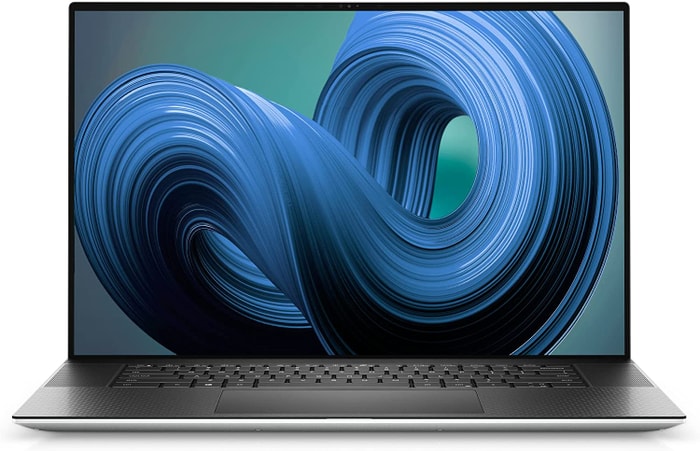 $5,600
i9-12900HK
|
RTX 3060
|
32 GB RAM
|
6000 GB SSD
|
17.3″ IPS HDR; 3840x2400
|
Dell XPS 17 9720 provides an excellent 4K display and top-notch system performance at a premium price.
Pros
Excellent 4K display with AdobeRGB
High-quality case
Thunderbolt 4 PCIe 4.0
Very high system performance
Cons
Lower graphics performance than the predecessor
Performance not completely stable under combined load
Not Wi-Fi 6E compatible
720p webcam
Summary
The Dell XPS 17 9720 offers excellent display quality, great performance, and a high-quality case. However, the graphics performance is lower than the previous version, and the cooling system is not adequate under heavy loads.
Alternatives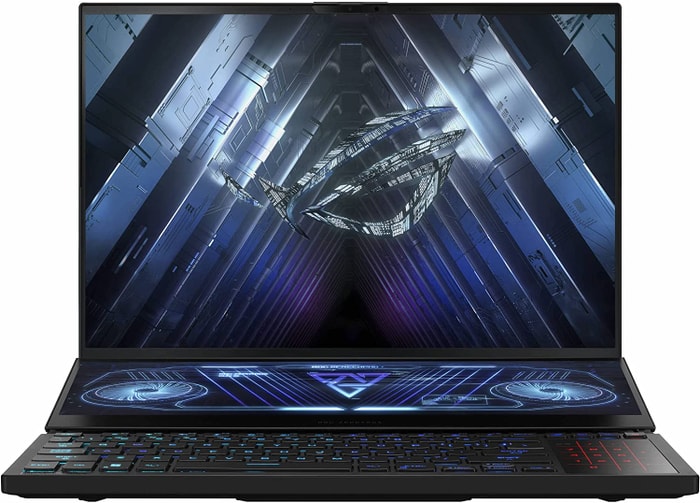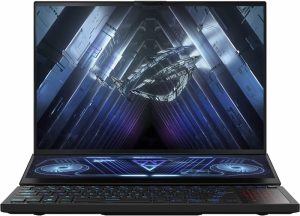 $7,500
Pros
Dual-screen layout
Blazing-fast gaming performance
Cons
Expensive price point
Awkward keyboard and touchpad layout
Table of the Best Laptops for Dell