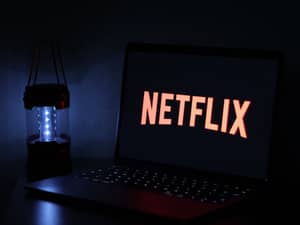 When it comes to binge-watching your favorite show on Netflix, a slow computer can become a major buzzkill. A great laptop for streaming needs to be able to play HD video without skipping, buffering or stuttering. But if you're not tech-savvy, how can you know which laptops are suitable for streaming Netflix? Well, fret not, my friend! We've got you covered.
We've researched and found the best laptops for watching Netflix, and in this guide, we'll tell you what to look for and recommend our top picks. These laptops will give you the best Netflix streaming experience you can get. So grab some popcorn, get comfortable, and let's begin.
How to choose the right processor for Watching Netflix?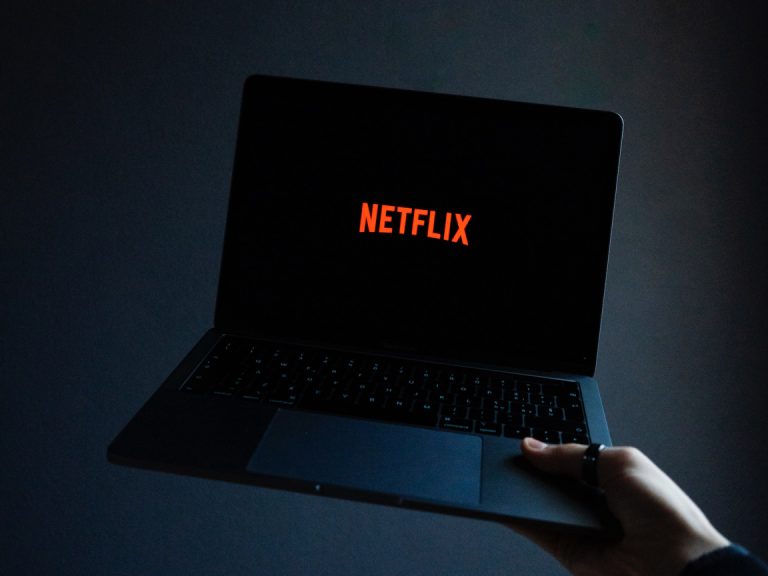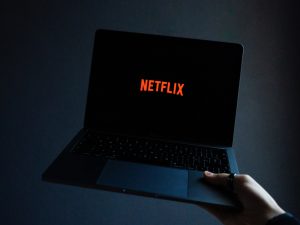 2020s have been the era of a new level of silicon performance wars. We are now witnessing the biggest CPU battle between Intel and AMD as well as Apple's domination in the ARM world, which is about to reach a fever pitch. With all of these latest processors coming to the market, it's hard to decide which one is best for watching Netflix. Let's take a look at how you can choose the right processor for your needs.
The performance of your processor isn't as important as it used to be when it comes to streaming video, however, you still need a decently fast CPU in order to have the best experience. To rank the processors based on their performance you can use benchmark tests, such as PassMark or Cinebench. Generally, a good baseline for streaming video is Intel's 12th generation CPUs or Apple's M1/M2 silicon chips. If you're looking for a laptop with longer battery life then you'll have to settle with lower-power CPUs, such as Intel's U-series or AMD's Ryzen series.
Now let's look at the recommendations depending on your budget:
Minimum: Intel i3-1215U or AMD Ryzen 5 5500U will do the job just fine.
Recommended: For smooth video playback with decent battery life, an Intel i7-1260P or AMD Ryzen 5 6600U or Apple M2 is your best bet.
High-end: Intel i7-12700H or AMD Ryzen 7 6800H or Apple M1 Pro is the top-of-the-line choice if you have the money.
In conclusion, make sure to consider your needs, your budget and the available performance benchmarks when deciding on the processor for your laptop. That way, you'll get the best processor for streaming Netflix.
Deciding on a graphics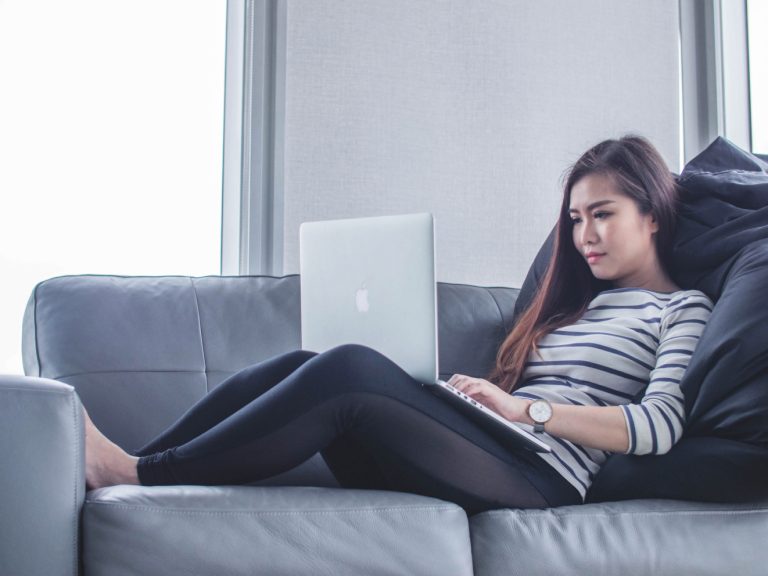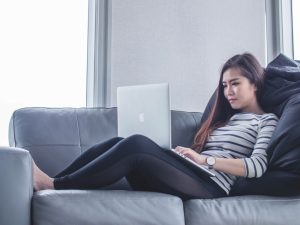 As you can probably tell from the background information, it's been an interesting few years in the laptop GPU market. Nvidia dominates the market, with their RTX 30 series being the current top choice for gamers. The Max-Q label is gone, so you'll need to pay extra attention to the exact wattage of the laptop you're considering.
But let's be real: if you're only watching Netflix on your laptop, you don't need to get a dedicated graphics card. Most modern laptops are powerful enough to stream HD content without any hiccups, so you could just go with the integrated GPU. If you want to go all out, though, you should look at a high-end integrated GPU like Intel's Iris Xe or AMD's RDNA 2, which should offer smooth 4K playback and decent gaming performance.
If you're looking for a gaming laptop, things get a bit more complicated. To get the most bang for your buck, you should be looking at the RTX 3060 (or the mobile equivalent). That should provide enough performance to get around 60 FPS in most games, with some compromises on visual settings. You can find benchmark scores for various GPUs on 3DMark, so use that as your starting point for research.
Finally, here's a quick summary of recommended GPUs for various budgets:
| Budget | Recommended GPU |
| --- | --- |
| Any | Integrated (Iris Xe, AMD RDNA 2) |
| $800+ | RTX 3060 |
Choosing a memory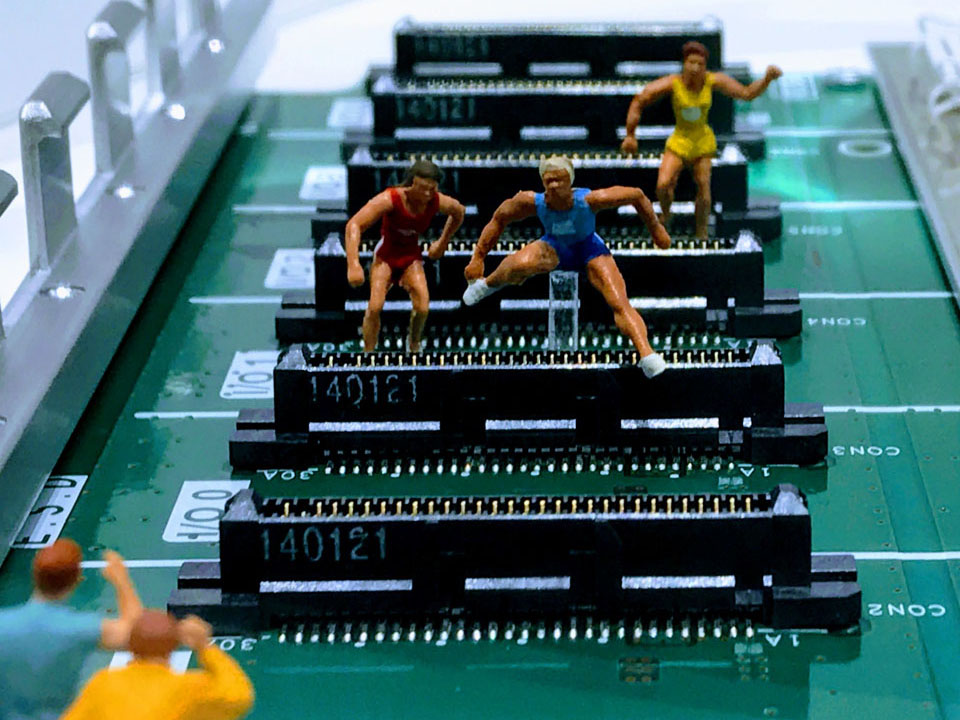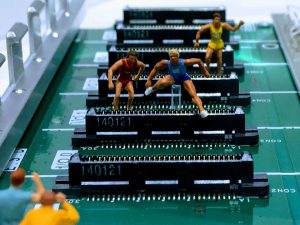 Netflix and chill? If you're looking to enjoy your favorite series or movies on your laptop, RAM should be one of the least of your worries. Even if you're the type to put their laptop through the wringer with memory-intensive tasks like Adobe Photoshop or Premiere Pro, RAM shouldn't be a major factor. That being said, let's talk about what RAM is best suited for watching Netflix and how much RAM you need for it.
So, how much RAM is enough for watching Netflix? 8 GB should be more than enough – that's about the same amount of memory most Chromebooks are shipping with nowadays, and it's good for basic everyday usage and browsing, as well as Netflix streaming. 16 GB should be ideal for most people, and is what you'll find in most mid-range laptops. If you're going all-out, then 32 GB or 24 GB will serve you well if you're planning on using memory-intensive applications in the future, like Adobe Photoshop and Premiere Pro.
As for DDR5 chips, they're still quite expensive, and their prices need to come down before they become truly viable. For the time being, a DDR4 laptop with other bells and whistles should do just fine.
When it comes to RAM, it's best to get as much as possible right from the start. And if you can't afford as much as you'd like – opt for a laptop with upgradable RAM to make your computer future-proof.
Here's a list of recommended RAM configurations for various budgets:
On a budget: 8 GB
Mid-range: 16 GB
High-end: 24 GB or 32 GB
Picking a good storage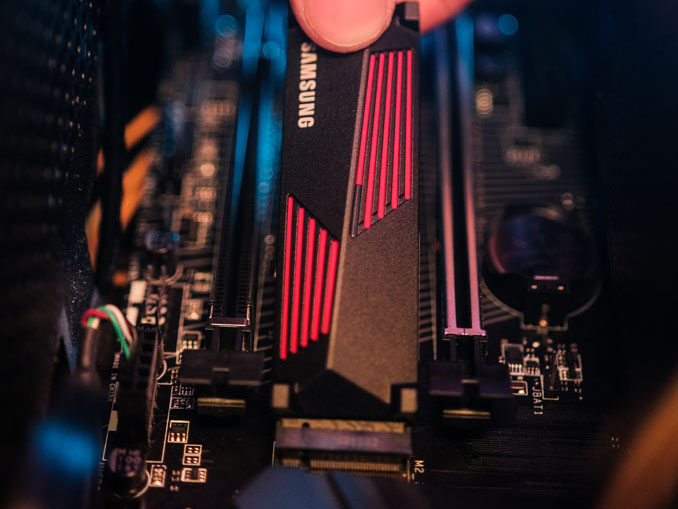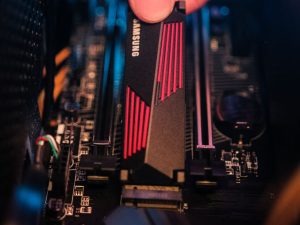 It's 2022 and the SSD market has continued its reign for several years now. The HDDs and even SATA SSDs are a thing of the past – if you want to keep up with the times, you need a PCIe M.2 (usually NVMe) SSD. These days, budget laptops are typically equipped with 500 GB of storage, mid-range ones come with 1 TB, and if you want something from the high-end market (~$2k+) – then you're looking at 2 TB of internal storage.
But wait – if you're only looking for a laptop for watching Netflix series, do you really need all that storage? Since Netflix is a cloud service, there's no need to get a huge capacity drive. 500 GB should be plenty enough even for a somewhat larger media library. Anything less than that will fill up pretty quickly and leave you hunting for storage upgrades. And while we're on the topic of upgrades – we need to make sure it's an SSD, not an HDD. If you're looking for more than 2 TB of internal storage – say, if you have a large collection of movies – then you should consider getting an external hard drive instead since most models only have two internal M.2 slots available.
Now, does a faster SSD make a difference when watching Netflix? In my opinion, it doesn't – but if you're planning on doing more than just that – like some light work or playing some games – then it would be a good idea to go for something with a bit more speed. But when it comes to streaming Netflix series, storage size matters more than performance.
To make it easier for you to decide on the right laptop, here's a list of my recommended SSD configurations by price range:
Budget (< $900): 500 GB
Mid-range (~$1k – $2k): 1 TB
High-end (> $2k): 2 TB
Ultimately, the choice is yours. If your budget allows, why not go for the 2 TB configuration – it won't hurt.
Picking a good display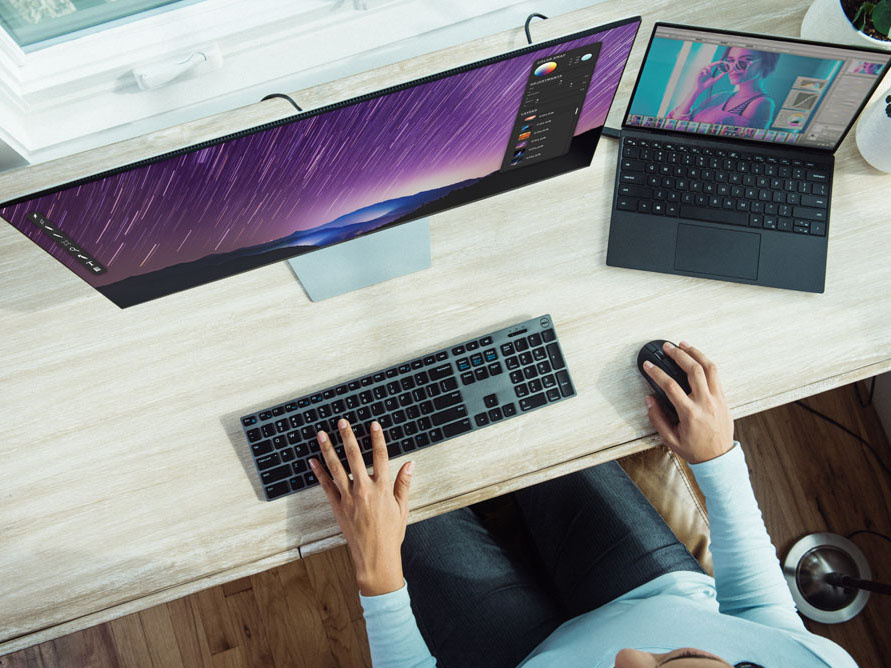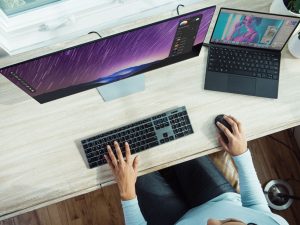 These days, almost every laptop on the market has an IPS or IPS-level display, with TN panels relegated to the ultra-budget end. Full HD resolution is by far the most common, though if you're in the market for a premium gaming/business laptop, you may come across QHD or 4K options as well. Refresh rate isn't a major concern here – while higher-refresh-rate screens are a boon for gaming, you won't really need more than 60Hz for streaming content.
As far as brightness and contrast go, look for at least 300 nits for an acceptable viewing experience. If you're willing to spend a bit more, something closer to 350 nits and 90% coverage of the Adobe RGB spectrum would be even better. Finally, if money is no object and you want the best of the best – an IPS Mini LED or OLED display with 400+ nits and 95%+ P3 coverage will do the trick nicely.
So, what kind of laptop display should you get for watching Netflix? It depends on how much you're willing to spend, but for most people, an IPS panel with 300-350 nits and good coverage of the sRGB space will do just fine. If you're looking for something special, try to find a high-end option with IPS mini LED/OLED and 400+ nits of brightness and 95%+ P3 coverage – though expect to pay a premium.
Long battery life for watching Netflix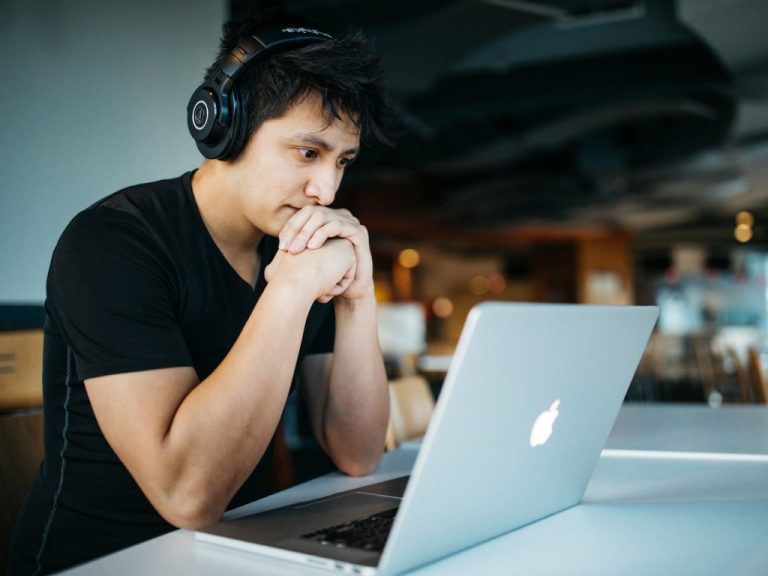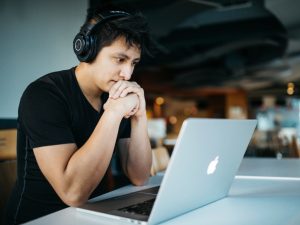 It's 2021, and the battery tech has come down in price, so it's possible to get decently good battery life (6h) even in budget laptops. Of course, if you opt for more power-hungry components (CPU, GPU, and bright high refresh rate display) that can take their toll on the battery runtime.
It's almost a given that if you're going for a MacBook, you don't need to worry about this too much, as Apple has always had good battery runtime. But if you're looking at Windows laptops, then make sure to check their 3rd party reviews. Additionally, batteries with plenty of cells (6 or more) are ideal if you want to preserve the battery life over the years.
Now, the big question is, do you need a long battery life or is it only a "nice-to-have" feature? Well, if you're watching Netflix on the go, then the battery life of a laptop is one of the most important factors to consider. At least 6 hours of video playback battery runtime is required for a decent laptop. But, of course, if you can get more – even better!
But how do we measure the battery life? It's all about battery tests, and we should also consider what to expect based on your laptop budget. For budget laptops, you can expect at least 6 hours of battery life, while for mid-range laptops, you can expect at least 8 hours. If you're willing to invest more in a high-end laptop, you can expect at least 12 hours of battery life.
5 Best Laptops for Watching Netflix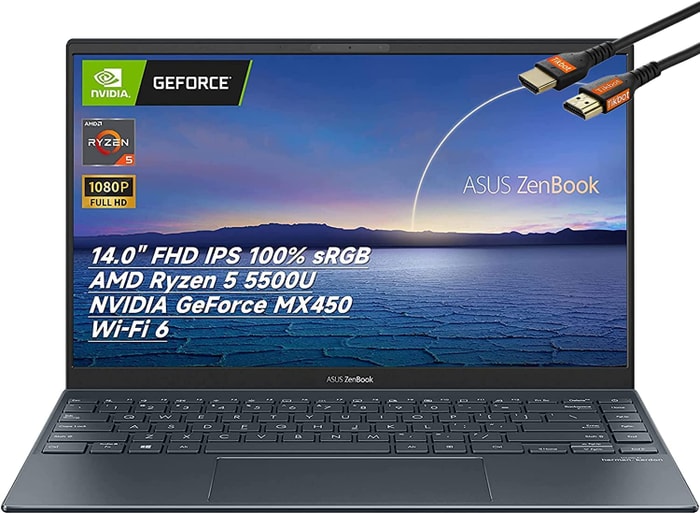 $640
Ryzen 5 5500U
|
MX450
|
8 GB RAM
|
512 GB SSD
|
14″ IPS; 1920x1080
|
ASUS Zenbook offers portability, good battery life, and excellent performance, perfect for streaming Netflix.
Pros
Compact and lightweight
Excellent battery life
Powerful processor
Sleek design
Cons
Soldered RAM
Fan noise can be annoying
Weak Wi-Fi
High emissions under load
Summary
The ASUS ZenBook 14 UM425QA offers excellent portability, long battery life, and superior performance. It has a sleek design with a bright display, providing an excellent viewing experience for streaming Netflix.
Alternatives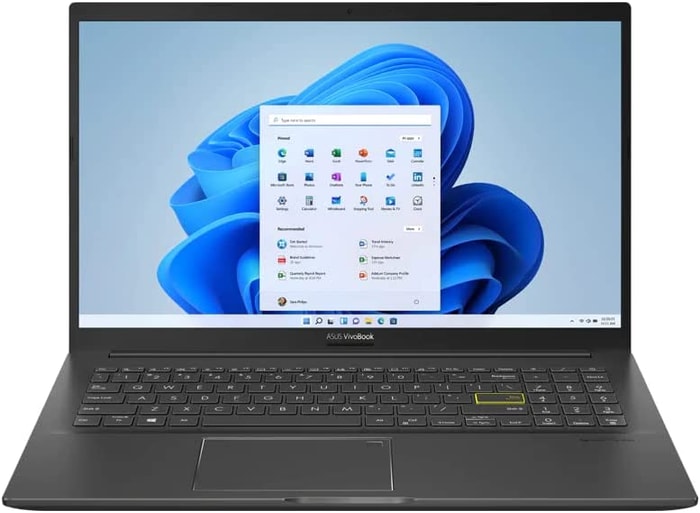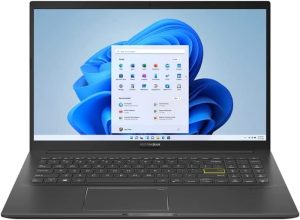 $690
Pros
Very portable.
Display is bright enough for use in most indoor settings.
Cons
Battery life is less than 7 hours of light productivity.
Keyboard can be tiring to type on for extended periods.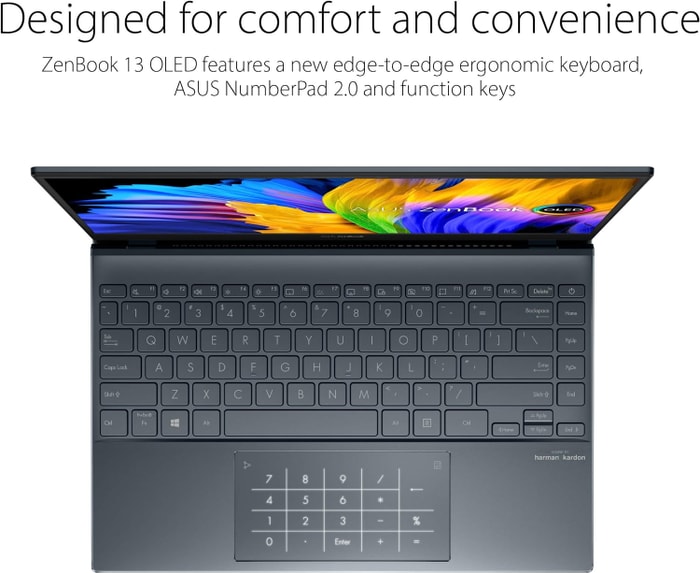 $730
i7-1165G7
|
Iris Xe Graphics G7 96EUs
|
8 GB RAM
|
512 GB SSD
|
13.3″ OLED; 1920x1080
|
ASUS ZenBook 13 UX325EA-EH71 is a powerful laptop with great battery life and a comfortable keyboard but with weak speakers.
Pros
Sleek, lightweight frame
Powerful overall and gaming performance
Excellent battery life
Very comfortable keyboard
Cons
Weak speakers
Display could be brighter
No headphone jack
Summary
The ASUS ZenBook 13 UX325EA-EH71 laptop is a powerful laptop with a sleek, lightweight frame, excellent battery life and very comfortable keyboard. The laptop offers powerful overall and gaming performance, but its weak speakers, the display could be brighter and no headphone jack are some of its cons.
Alternatives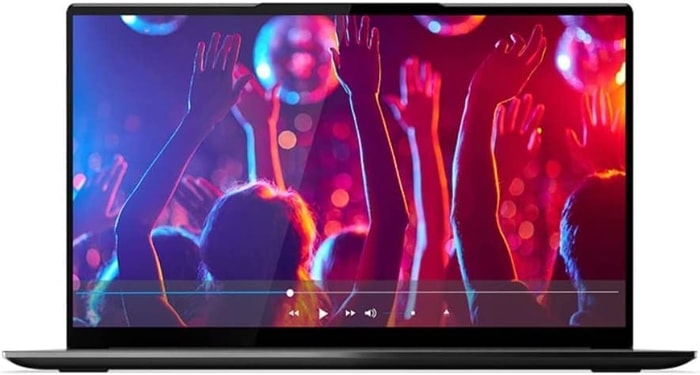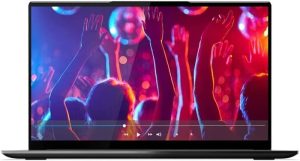 $960
Pros
Relatively bright touchscreen
Attractive chassis design
Cons
No integrated SD reader, USB-A, or HDMI
Key feedback is shallow and weak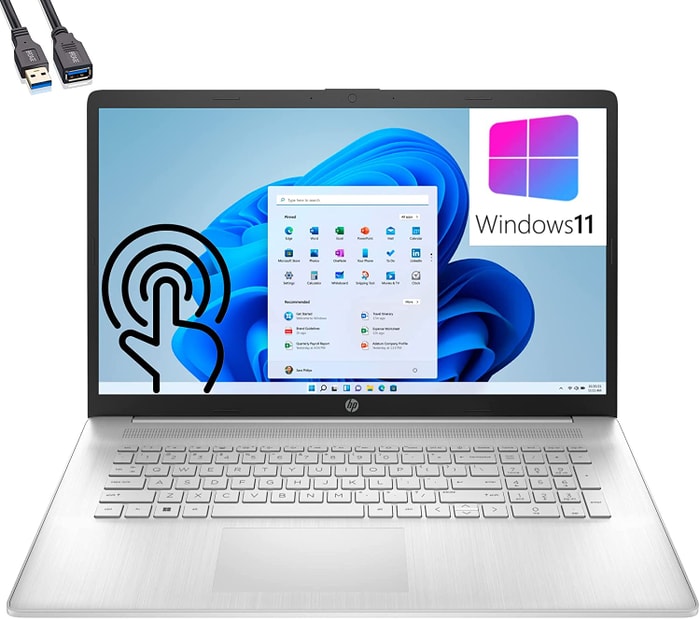 $1,380
i7-1255U
|
Iris Xe Graphics
|
64 GB RAM
|
4000 GB SSD
|
17.3″ Touch; 1600x900
|
Watching Netflix laptop
Pros
Awesome memory amount (64GB)
Featherweight (0.37 lbs)
Massive 4TB SSD
Numpad
Cons
Mediocre processor (i7-1255U)
No IPS Panel (limited viewing angles)
Alternatives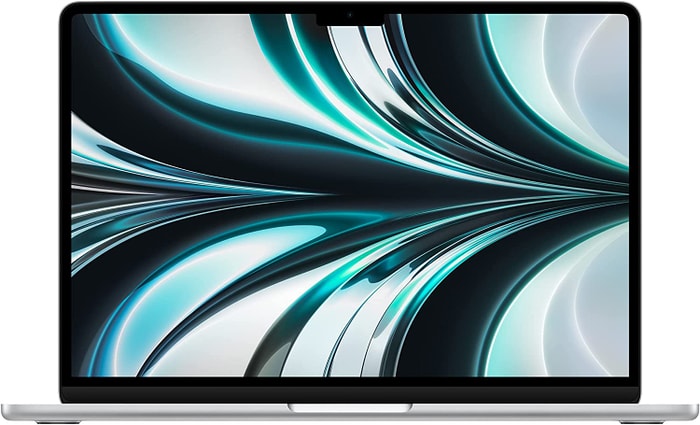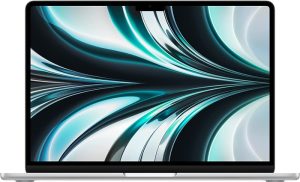 $1,350
Pros
Sleek and thin design
Brighter display with P3 and without PWM
Cons
High starting price
Limited port options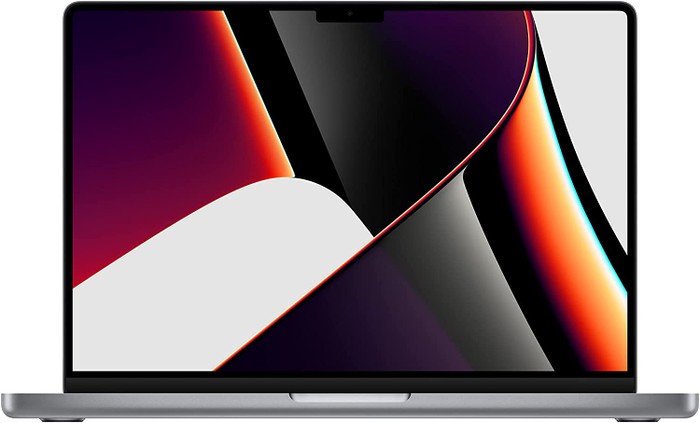 $1,930
Apple M1 Pro 8 core
|
Apple M1 Pro GPU
|
16 GB RAM
|
512 GB SSD
|
14.2″ mini-LED HDR; 3024x1964
|
Apple MacBook Pro 14 is an excellent laptop for watching Netflix with its high-quality display and long battery runtime.
Pros
High-quality and sturdy chassis
Great display with accurate colors and extremely high HDR brightness
Very quiet fans
Very high system performance and extremely efficient M1 Max SoC
Cons
Notch (does not look good and there are some functional issues)
SDR brightness limited to 500 nits
Constant PWM flickering and slow response times
Neither HDMI 2.1, Wi-Fi 6E or Wi-Fi 6 160 MHz, nor
Summary
The Apple MacBook Pro 14 offers a high-quality and sturdy chassis with a great display that has accurate colors and extremely high HDR brightness. The laptop also boasts very quiet fans, very high system performance, an extremely efficient M1 Max SoC, and a long battery runtime.
Alternatives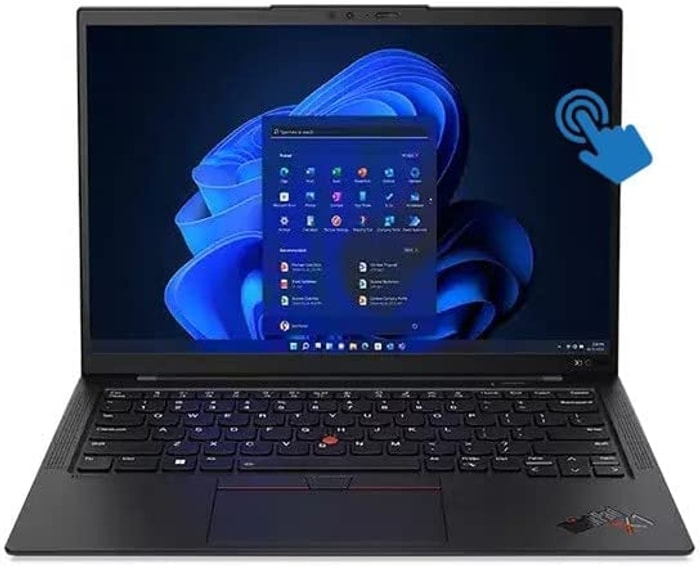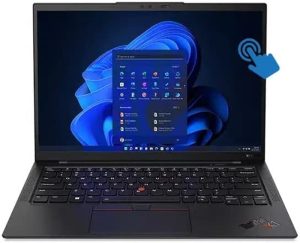 $2,300
Pros
High quality chassis
Matte low power screen
Cons
Bad performance under sustained load
Shorter battery life than the predecessor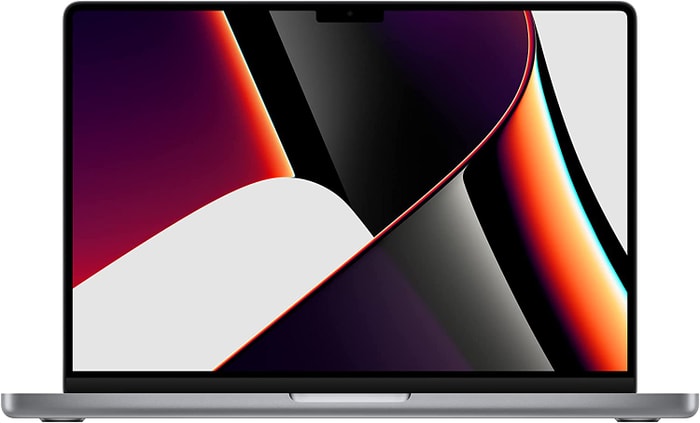 $3,160
Apple M1 Max
|
Apple M1 Max 24-Core GPU
|
32 GB RAM
|
1000 GB SSD
|
14.2″ mini-LED HDR; 3024x1964
|
The Apple MacBook Pro 14 is a powerful and versatile machine, great for watching Netflix with its outstanding display and port selection, but its high price and non-upgradeable components might turn off some users.
Pros
Outstanding display with Mini LED and wide color gamut support.
Great speakers.
Wide port selection including full-size HDMI and Thunderbolt 4 support.
Fast storage drive.
Cons
High price.
Non-upgradeable components.
Not optimized
Summary
The Apple MacBook Pro 14 with M1 Pro and M1 Max SoCs is a powerhouse laptop great for streaming Netflix with its 120Hz Mini LED display, wide color gamut support, and exceptional speakers. The wide port selection and fast storage drive are also great features, but the laptop's high price and non-upgradeable components might not suit everyone.
Alternatives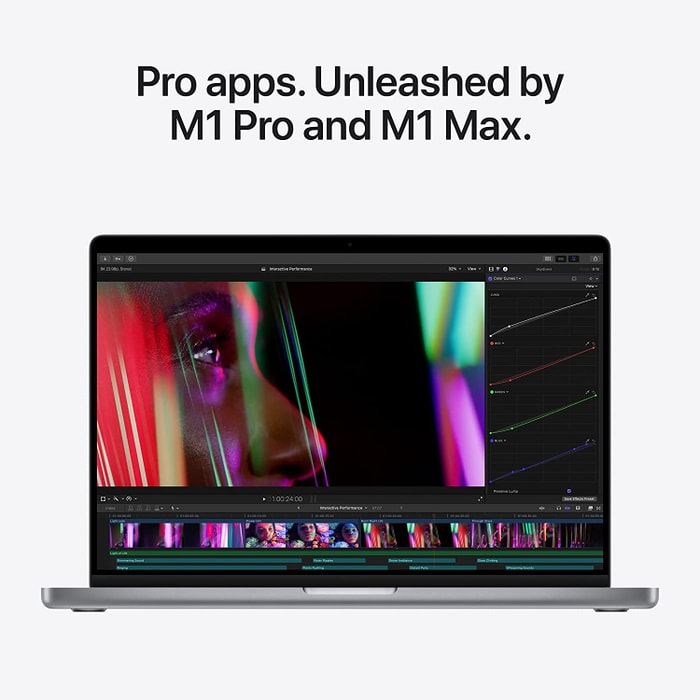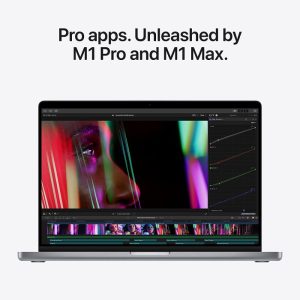 $3,900
Pros
Superb display (16 mini-LED)
Very good memory amount (64GB)
Cons
Middle-of-the-road processor (Apple M1 Max)
Bulky (4.84 lbs)
Table of the Best Laptops for Watching Netflix