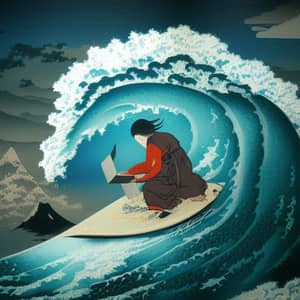 It's been 6 years since my last guide for internet surfing laptops. In that time, we've seen a new crop of computer chips, new features and form factors.
What hasn't changed is the fact that there are still many people who use their laptops for little more than internet surfing. Some people use their laptops for school or work and only need it for light internet usage. Others just enjoy the portability of a laptop for browsing the web at their leisure. Whatever your reasons for needing an internet surfing laptop, I'm here to help you find the best one for your needs.
In this guide, I'll be covering the 10 best laptops for internet surfing in late 2022. I'll be taking into account a variety of factors, such as price, performance, battery life, and more. So whether you're on a budget or looking for the best of the best, I've got you covered.
My processor recommendations for Internet surfing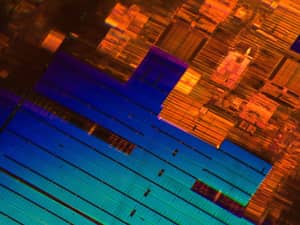 At the beginning of 2021, Apple released their latest series of laptops with the M1, M1 Pro, M1 Max, and M2 system-on-chip modules. These offer exceptional single-core performance and battery life, helping Apple take a big bite out of the market. On the other side of the spectrum, AMD has managed to take up almost 20% of the CPU market in late 2022 with their 6th generation Ryzen processors. Intel is still lagging a bit behind, as we're still waiting for the 13th-gen CPUs to hit laptops – currently, the 12th generation is Intel's latest.
As the name implies, these silicon chips are designed to offer both hybrid performance and efficiency. If you're looking for good battery life in a PC laptop, Ryzen models are the way to go. However, when it comes to web surfing – a fast processor isn't necessarily the most important thing. In fact, most basic laptops should be able to handle browsing without breaking a sweat – provided you don't have too many tabs open or too many programs running in the background.
Of course, if you're using some professional apps apart from the regular office suite – or simply want a computer that will remain fast in the long run – then the CPU is still an important factor. To determine the best performance and power consumption combination, there are two useful benchmarks to take into account: PassMark and Cinebench R23.
When it comes to price, here's a table of recommended processors organized by price bracket:
| Price range | CPU Model |
| --- | --- |
| Low | i5-1235U; Ryzen 5 6600U |
| Mid | i5-12500H; Ryzen 5 6600H; Apple M2 |
| High | i7-12700H; Ryzen 7 6800H; Apple M1 Pro |
At the lower end, you can go with Intel's i5-1235U or AMD's Ryzen 5 6600U, depending on your needs and budget. The mid-range offers more options – Intel's i5-12500H and AMD's Ryzen 5 6600H offer good performance for browsing and multitasking, while Apple's M2 delivers decent performance and excellent battery life. If you're looking for top-notch performance and don't mind spending more money, Intel's i7-12700H and AMD's Ryzen 7 6800H as well as Apple's M1 Pro will get the job done.
How to choose the right graphics for Internet surfing?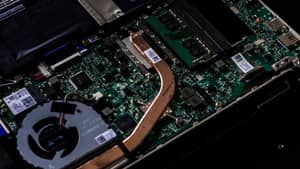 It's a new era of laptop graphics with the rise of Nvidia's new RTX 30 series cards, although they are not yet available in laptops (expected in 2023). Meanwhile, desktop graphics cards have become more power-hungry and the gap between laptop graphics and desktop graphics has widened. To add to this, Nvidia has discontinued the Max-Q label, making it harder to determine the exact wattage of a laptop GPU.
If you're just browsing the web and don't need a dedicated GPU, any integrated chip will suffice – no need to shell out extra cash. On the other hand, if you're looking to game, video encode, or do some serious multitasking, you might want to consider a dedicated GPU – either from Nvidia or less likely from AMD.
It can be hard to know exactly how much bang for the buck you'll get from a GPU. Thankfully, there are plenty of benchmarks that you can use for comparison. I prefer 3DMark, but Unigine Heaven/Valley are also good options.
To help with your decision-making, here's a table of recommended GPUs and their expected laptop prices:
| Graphics Card | Price Range |
| --- | --- |
| Any integrated chip | $0 – $500 |
| High-end integrated (Iris Xe, AMD RDNA 2) | $500 – $700 |
| RTX 3070 Ti | $1500 – $2000 |
| RX 6800M | $2000 – $3000 |
The right amount of memory for web browsing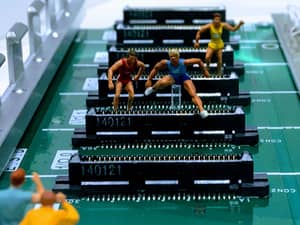 It's been two years since the transition from DDR4 to DDR5 began, and the latter has finally established itself as a reliable and trustworthy option for laptops. Now that we're almost halfway through 2022, let's take a look at the current market situation.
Let's start by taking a step back – how have the memory requirements changed in the past years? These days, modern web browsers have become notorious memory hogs, and as such, 8 GB of RAM is considered the bare minimum for smooth web surfing. We highly recommend aiming for at least 16 GB of RAM if you're looking for an optimal web surfing experience. If money is not a problem, 32 GB or more is even better.
In terms of memory type, most laptops come with DDR4, which is a solid choice for web browsing. However, we're starting to see some DDR5 models out there, and while the performance gain over DDR4 is only marginal, it's still worth considering – especially if you're looking for a long-term laptop.
The last thing to consider is upgradability – if you want to ensure that your laptop will last for a while, make sure that it has upgradable memory (not soldered). This way you won't have to worry about your laptop becoming obsolete a few years down the line.
Now, what can you expect depending on your budget? Here's a list of median RAM amounts you can expect for each price range:
| Price Range | RAM Amount |
| --- | --- |
| Entry-level | 4 – 8 GB |
| Mid-range | 8 – 16 GB |
| High-end | 16 – 32 GB |
Picking a good amount of storage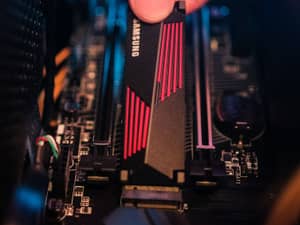 It's been almost a decade since HDDs and even SATA SSDs have become a rarity in the laptop market. These days, PCIe M.2 (NVMe) SSDs are the de facto standard. When it comes to capacity, budget laptops typically come with 500 GB of storage, while mid-range laptops offer 1 TB and high-end (~$2k+) laptops provide up to 2 TB of space.
However, your storage needs should depend on what else you plan to do with your laptop. If you're just browsing the web – even 250 GB will do (for a Windows laptop/MacBook Air). But for a more well-rounded laptop, we'd recommend at least 500 GB of storage. Keep in mind that whatever storage you're getting, it must be an SSD! While nowadays 98% of laptops come with an SSD, you might still find some budget laptops with an HDD if you look hard enough.
If you're planning to upgrade the storage on your laptop later on, consider going for an M.2 PCIe drive (or even an NVMe drive). They offer top-notch performance and are still relatively affordable. You can check how fast your current laptop's SSD is by using CrystalDiskMark or AS SSD benchmark software (both free).
Finally, if you're not sure whether you need a lot of storage, and you'd like to be on the safe side without spending too much money – look out for laptops with easily accessible M.2 slots – they're usually labeled as such in the description of the laptop specs on Amazon or other review sites such as PCWorld or Tom's Guide.
To sum it up, the minimum recommended amount of storage for a laptop dedicated solely to internet surfing is 250 GB. If you're looking for a more versatile laptop – consider getting 500 GB, and if you can afford it – go for 1 TB of storage.
| Price Range | Median Price | Recommended SSD Size |
| --- | --- | --- |
| < $900 | $550 | 250 GB |
| ~$900 – $1k | $875 | 500 GB |
| >$1k | $2,250 | 1 TB |
The right display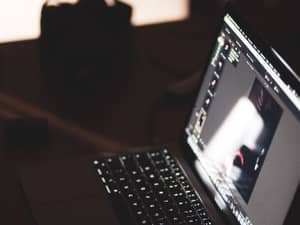 These days, there are plenty of laptops with decent displays on the market. The current standard is an IPS or IPS-level screen, whereas TN is only found in the cheapest laptops. When it comes to resolution, Full HD (1920 x 1080) is still the most common, while QHD (2560 x 1440) is most frequent in premium gaming/business laptops, while 4K (3840 x 2160) is most common in professional notebooks for creators. High refresh rate screens are found in the majority of gaming laptops. Meanwhile, OLED is becoming increasingly prevalent and mini LED laptop backlighting may also be seen on professional laptops on occasion. Finally, HDR (VESA-certified) displays are somewhat niche but not exceedingly difficult to find.
When browsing for a new laptop for internet surfing, you should start by looking at the size and resolution of the display. For example, if you're looking for a Chromebook or a budget Windows laptop, make sure it has a higher than 1366 x 768 resolution. It's better to have 1600 x 900 or even Full HD (1920 x 1090). Next, consider the panel type. TN panels are known for their low cost and fast response time (2ms), but they have poor color reproduction and viewing angles, while IPS panels are better in every regard. So I'd recommend avoiding TN panels if possible – they're not worth the trade-off in this day and age.
When it comes to knowing if a display is of high quality, focus on the general quality-of-life metrics such as brightness (nits), viewing angles (degrees), and contrast (ratio). On the other hand, there's no reason to pay too much attention to the color gamut coverage, HDR capabilities, or refresh rate for browsing the web.
At the budget end, you can expect TN/IPS displays with 280 nits of brightness and relatively good viewing angles. If you're willing to spend a bit more, you can get IPS panels with 300 nits and good colour accuracy, or even OLEDs with 380 nits and excellent colour gamut. For the ultimate browsing experience, you can opt for HDR-capable displays with high refresh rates. Keep in mind, however, that these are still somewhat rare and often quite expensive.
How long of battery life should we expect?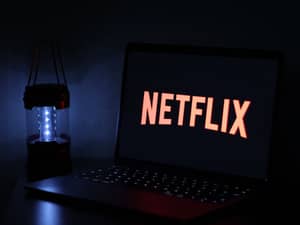 The laptop battery life has been improving drastically over the past few years, so much so that a decent battery life of 6h+ is achievable even in budget laptops. However, it is important to remember that more power-hungry components like CPU, GPU and even brighter/high refresh rate displays can take their toll on the battery runtime, so you need to decide how important battery life is for you.
When it comes to web surfing, not much power is needed, so most of the laptops out there should offer you a decent battery life. The best way to know if the laptop has a long battery life is to read 3rd party reviews and benchmark tests, such as those found on Notebookcheck.net.
Depending on your laptop budget, here's what you can expect in terms of battery runtime:
Budget/Entry-level Laptops: 4h+
Mid-Range Laptops: 6h+
High-End Laptops: 9h+
When looking for a laptop that won't degrade its battery life in its first year, go for a laptop with a higher battery capacity and more cells (6+). Additionally, some business class laptops come with a replaceable battery, so if that's a priority for you – be sure to check these out.
5 Best Laptops for Internet surfing
1
Internet surfing laptop under $500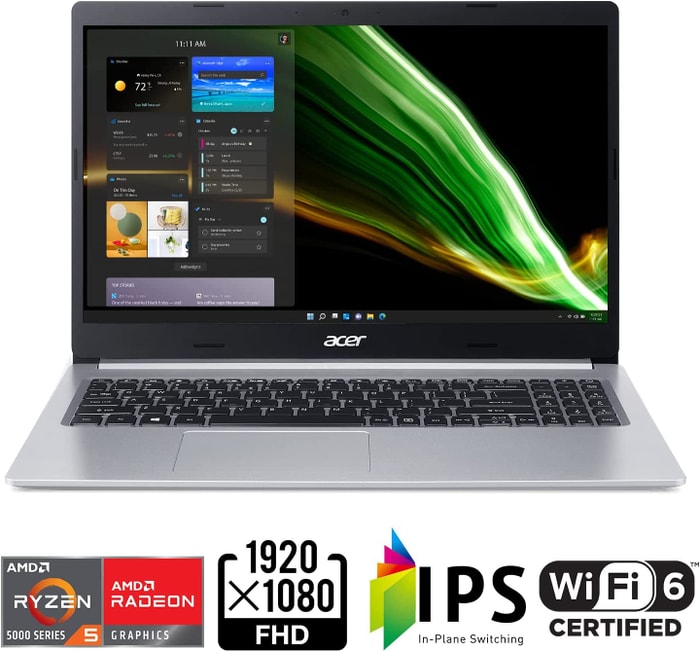 Ryzen 5 5500U
|
Radeon RX Vega 7
|
8 GB RAM
|
256 GB SSD
|
15.6″ IPS; 1920×1080
Pros and cons
Pros
Terrific processor (Ryzen 5 5500U)
Good memory amount (8GB)
Cons
Middle-of-the-road graphics card (Radeon RX Vega 7)
Bulky (3.87 lbs)
Alternatives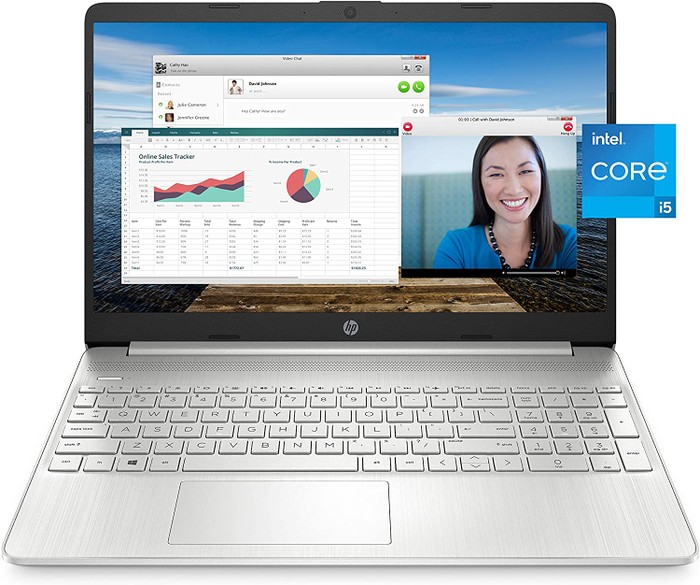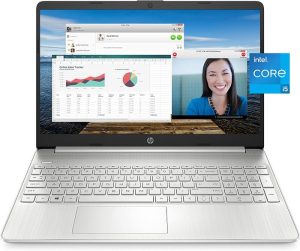 $490
Pros
Adequate processor (i5-1135G7)
Good graphics card (Iris Xe Graphics G7 80EUs)
Cons
Substandard memory amount (8GB)
Its screen gives away its price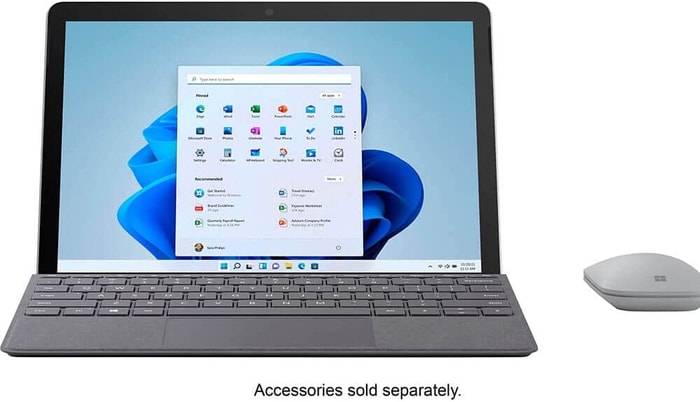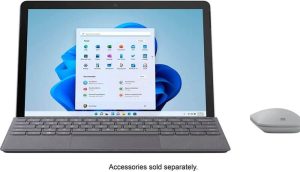 $390
Pros
Featherweight (1.19 lbs)
Decent battery life (432min)
Cons
Unexceptional graphics card (UHD Graphics 615)
Unremarkable memory amount (4GB)
2
Laptop with great battery life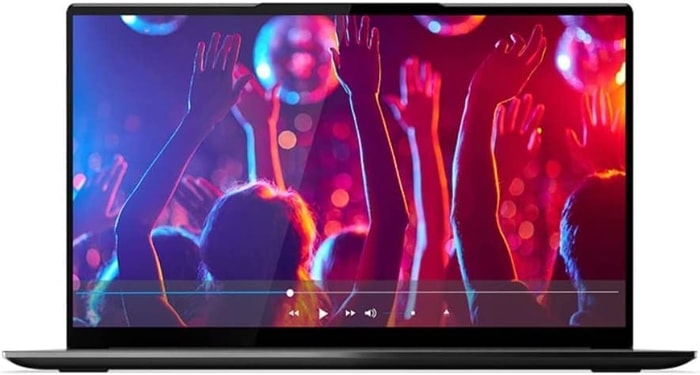 i7-1195G7
|
Iris Xe Graphics G7 96EUs
|
16 GB RAM
|
1024 GB SSD
|
14″ IPS; 3840×2160
Pros and cons
Pros
Sufficient graphics card (Iris Xe Graphics G7 96EUs)
Terrific display (14)
Cons
Mediocre memory amount (16GB)
No IPS Panel (worse viewing angles)
Alternatives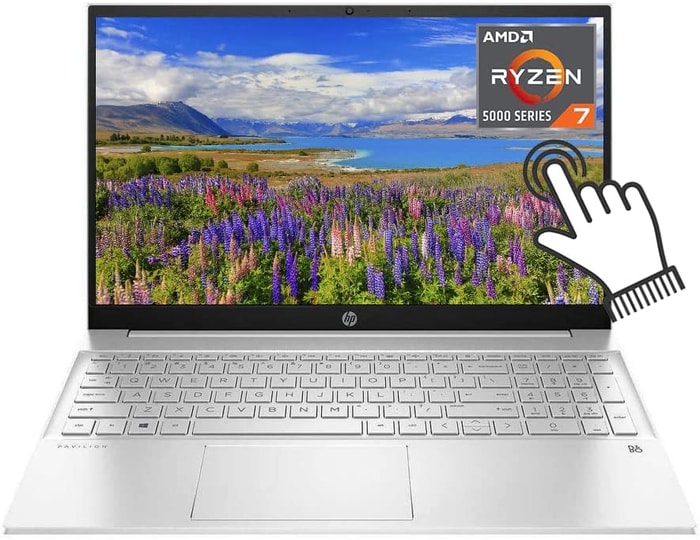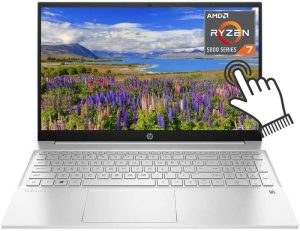 $850
Pros
Decent processor (Ryzen 7 5700U)
Good display (15.6 IPS Touch)
Cons
Unexceptional graphics card (Radeon RX Vega 8 (Ryzen 40005000))
Mediocre battery life (380min)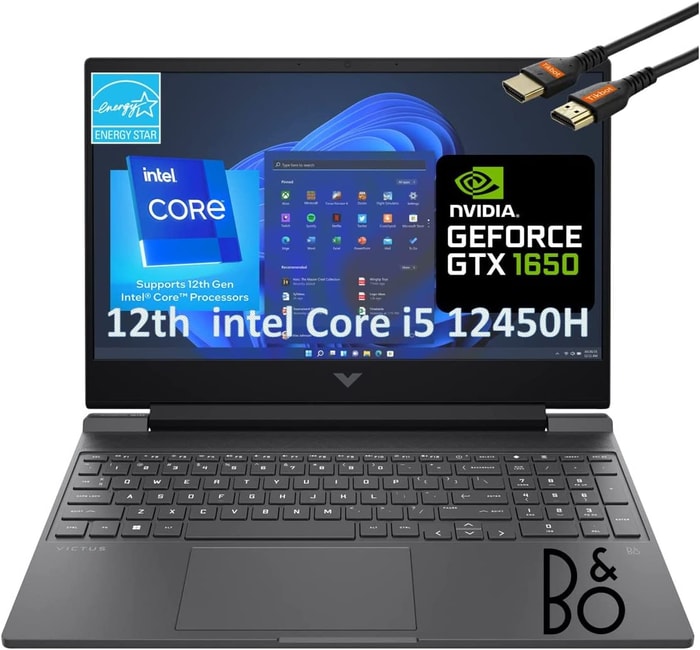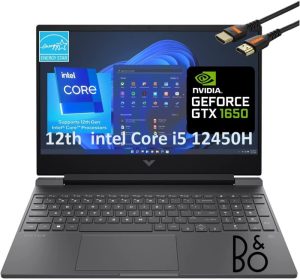 $870
Pros
Exceptional processor (i5-12450H)
Terrific graphics card (GTX 1650)
Cons
Unexceptional memory amount (16GB)
Average battery life (287min)
3
Internet surfing laptop under $1500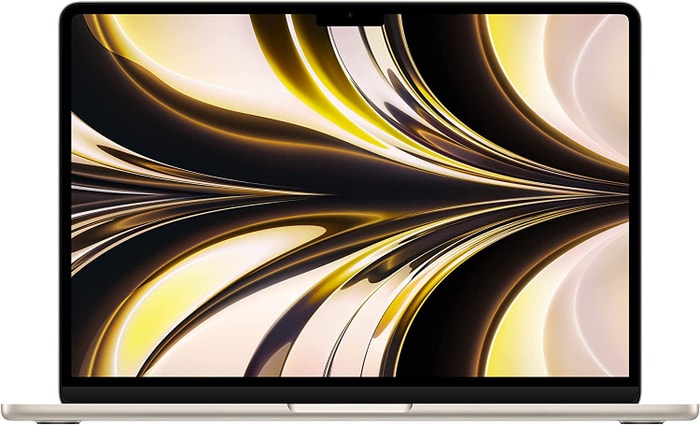 Apple M2
|
Apple M2 8-core GPU
|
8 GB RAM
|
256 GB SSD
|
13.6″ IPS; 2560×1664
Pros and cons
Pros
Featherweight (2.68 lbs)
Splendid battery life (915min)
Cons
Not the best processor (Apple M2)
Run-of-the-mill memory amount (8GB)
Alternatives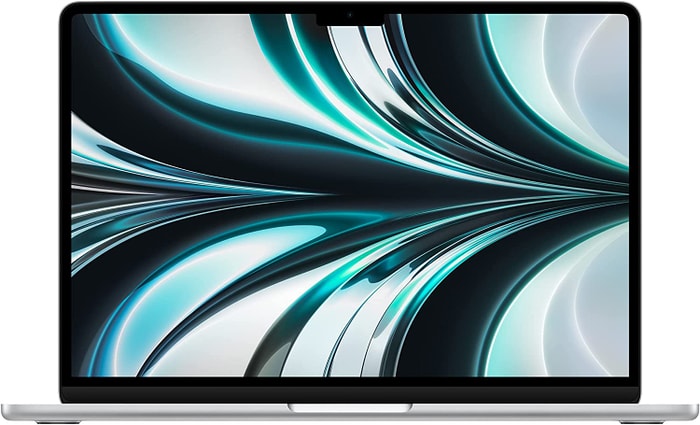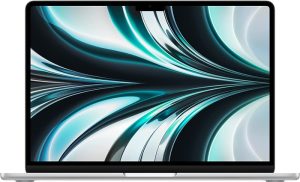 $1,350
Pros
Featherweight (2.68 lbs)
First-class battery life (915min)
4
One of the best laptops for users on the go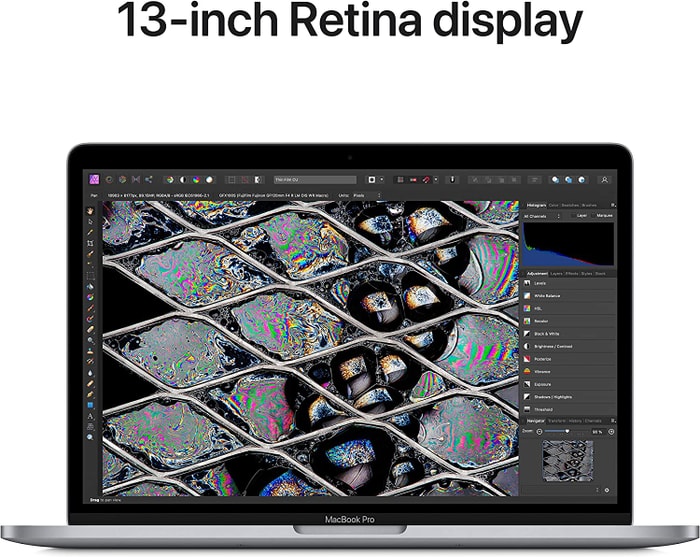 Apple M2
|
Apple M2 8-core GPU
|
24 GB RAM
|
512 GB SSD
|
13″ IPS; 2560×1600
Pros and cons
Pros
Light-weight (3.04 lbs)
Excellent battery life (1140min)
Cons
So-so processor (Apple M2)
Alternatives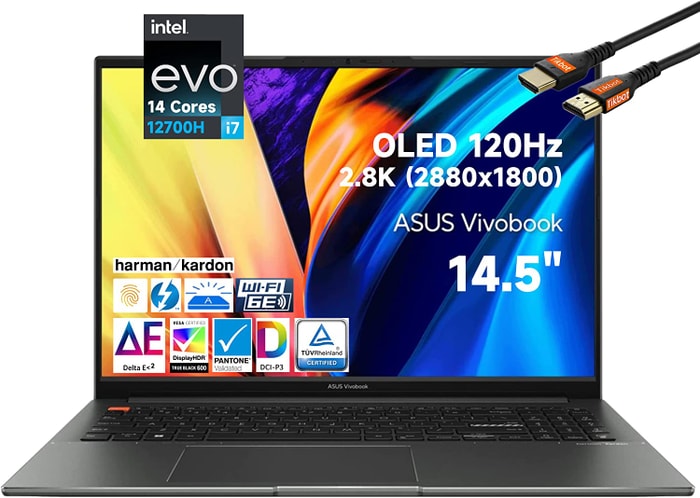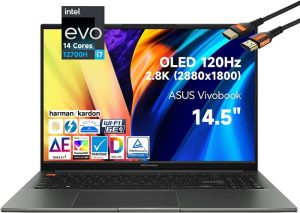 $1,500
Pros
Splendid processor (i7-12700H)
Exceptional display (OLED 120Hz HDR Touch)
Cons
Average battery life (425min)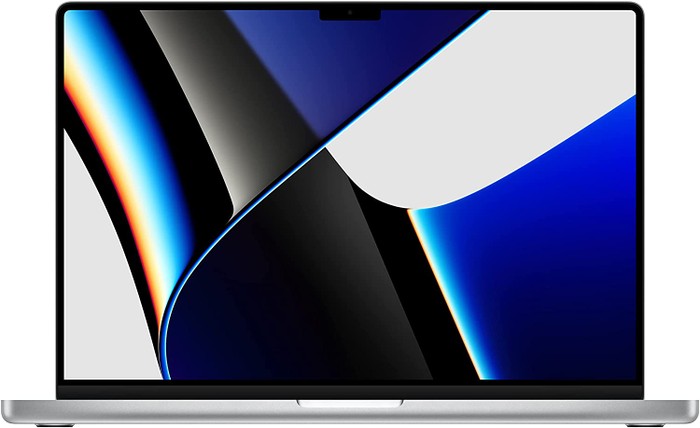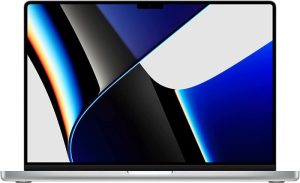 $2,400
Pros
Splendid display (16 mini-LED)
Terrific battery life (895min)
Cons
So-so memory amount (16GB)
Weighty (3.52 lbs)
5
Laptop with great battery life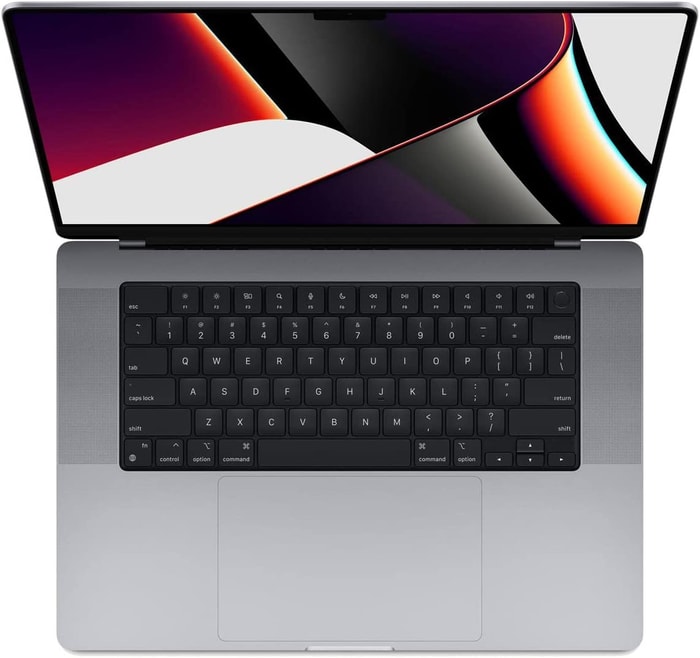 Apple M1 Max
|
Apple M1 Max 24-Core GPU
|
64 GB RAM
|
2000 GB SSD
|
16″ mini-LED; 3840×2160
Pros and cons
Pros
Solid memory amount (64GB)
Great battery life (895min)
Cons
Ordinary processor (Apple M1 Max)
Bulky (4.84 lbs)
Table of the Best Laptops for Expert picks for Best Laptops for Internet Surfing for Winter 2022