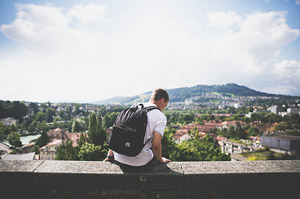 I can only wish you're not yet packing your bags while searching for the best laptop for travel. These laptops are not easy to pick as they demand hard compromises between performance and portability. And as any laptop owner knows, with great power comes no battery life. But if you're in search for both, strap in, I've researched this subtle topic so you don't have to.
In this post, I'll cover the major and minor requirements for the best laptop for travel and how to measure them. And at the end, I'll list out my top 5 picks that you can simply grab and take on a trip without any regrets. And even if you won't find my suggestions matching your taste, you'll at least know how to find them on your own.
What we are looking for in a best laptop for travel?
Major requirements for a laptop for travel
Major requirement

Light

Of course, you better off having a light laptop than a heavy one. That couldn't be truer when working on the go and packing your luggage.

Despite the fact that there is some variation in weight within the laptops of the same size, a 15″ laptop will (almost) always be heavier than a 13-inch one. In the past years, heavy and bulky laptops have gone off market apart from some workstations and desktop-replacement gaming models.

First of all, I recommend not looking above 15-inch (15.6″ more precisely) notebooks. They are a great pick if you need a laptop with a lot of horsepower. That would be the case if you're travelling and working with very demanding software – audio, video editing, 3D modeling or programming.